The Passionate Suitcase
I fall out of the door on my way to you, and the passionate
the old one, so many times strapped back together—
comes unstrapped.  The leather ties slap at my calves like
tongues.  The five silver dollars I got from my uncle for spelling
Mediterranean Sea roll along the ground.  I believe the moon
blinks.  Once.
I fall out of the door on my way to you one terrible night and the
passionate suitcase unhinges its mouth the way children sob.  My
clothes lie in puddles at my feet.  Pools of rice, pools of soft
lingerie.  Which is more than the traffic of leaving; more than I'd
wanted to kneel, gather up.
I fall out of the door on my way to you with the passionate suitcase
I've carried so long flapping its one broken arm in the breeze.  It
spills all the words in the street like coins.  The words for desire
and regret.  I fall out of the door on my way to you.  The night slams
shut.  I don't look back.
---
Source:   Late (2003), published by BOA Editions, Ltd.
Cecilia Woloch is the author of five acclaimed collections of poems, in addition to essays, reviews, flash fiction, autobiographical prose/memoir and a novella. A celebrated teacher, she conducts workshops for writers across the United States and around the world. She is the recipient of a fellowship from the National Endowment for the Arts, among numerous other awards, and was the founding director of Summer Poetry in Idyllwild as well as the Paris Poetry Workshop.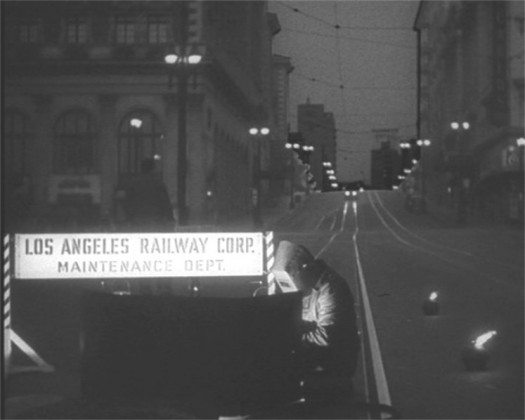 The City Breathing
Consider three a.m. when the city begins
to breathe without labor, its inky exhalations
unfolding around the custodians of night:
doorman, trash picker, street sweep,
caretaker, cook. The woman making a bed
from slatted bench, the man rattling iron grates
to summon the comfort of echoes.
A bus driver carves a path up Broadway,
carries his fragile cargo away from
the city center where these guardians tend
its injuries while we sleep.
Let them be cloaked in the phosphor
of a falling star. Let them be warmed by
the breath of a world made new.
---
Source:  First published, in slightly different form, as part of Terry Wolverton/Writers at Work "Common Prayers" Poetry Postcards Project, supported by a grant from the City of Los Angeles.

Candace Pearson's "Hour of Unfolding" won the 2010 Liam Rector First Book Prize for Poetry from Longwood University. A multiple Pushcart Prize nominee, she has had poems published or forthcoming in leading journals nationwide, including Crab Orchard Review, Bellevue Literary Journal, Cimarron Review, Ploughshares, 5 AM and Poem/Memoir/Story. She lives in the Los Angeles hills.