The Next Four Years: A Time to Work on the Environment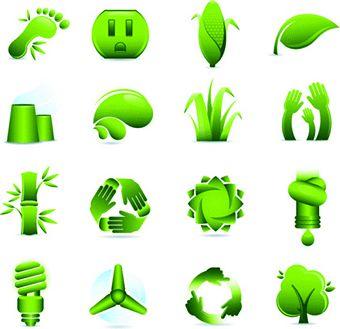 Now that the L.A. mayoral race is over, its winner, Eric Garcetti, has much to do to help advance an environmental agenda for Los Angeles. He has a strong record of environmental protection and I'm confident that as mayor he can lead the City to a big and bold vision of environmental sustainability. There are several major issues L.A. will need to address during the next four years. A comprehensive report prepared by UCLA serves as a more in depth analysis than this blog can undertake, but here are some of the major issues that Mayor Garcetti should undertake.
Waste
This next year is going to be critical to advancing a future that relies less on landfills and more on reducing, reusing and recycling. Of immediate priority, Eric Garcetti needs to push hard with the City Council to vote on the single-use plastic bag ban ordinance, although this issue should be wrapped up before he even takes office. The mayor should then set as an immediate priority overseeing the transition from the current open permit system for waste collection at apartment buildings and businesses to an exclusive franchise system with strong standards. With this transition, the mayor should explore how to expand job creation through the recycling and reuse industries.
Transportation
The next four years will be chock full of transportation issues. Los Angeles is undergoing one of the nation's largest transformations of its transit system. Mayor Garcetti needs to continue Mayor Villaraigosa's legacy and continue to push this system's expansion that provides alternatives to driving on congested roads.  One particular component that should be explored is how to ignite and dramatically expand a bus rapid transit system in Los Angeles and enhance the current bus system. Sometimes the bus system gets lost in the shuffle as the focus on rail construction remains a priority. The mayor should also pursue the concept of Mobility Hubs and expand the use of information technology to make riding transit easier.
On the land use end, there needs to be a big push towards smart and just transit oriented development. The Los Angeles region will have many new transit stations built in the upcoming decades. We need to ensure dense development that both encourages transit ridership and discourages displacement of core transit riders. This will entail maximizing our investments in transit infrastructure by having the appropriate land uses around them incentivize a mix of affordable housing, commercial retail use and community-serving businesses.
On freight, there will be several issues in the coming years. Community health should be at the forefront of any freight discussion. Despite some progress in cleaning up the Port of Los Angeles over the last decade, there is still a lot more work to be done. Most important, there is a consensus amongst our air quality planners that our freight system needs to move to zero emissions technologies in order to meet federal and state clean air standards. The next mayor needs to appoint a harbor commission whose primary focus should be making this happen. If the region wants to be a leader in freight, it needs to be the leader in advancing zero emissions technologies and most importantly deploying these technologies to scale.
L.A. River and Parks
Another important venture over the upcoming years will be advancing the restoration of the L.A. River and enhancing parks. There has been a lot of great work done to improve the L.A. River, but there is a lot more work to be carried out. We also need to expand parks and open spaces because Mayor Garcetti should advance a big and bold vision of parks and open space ranging from parklets and alley transformations to large urban parks. In particular, this should focus on equitable distribution of parks and open space because many neighborhoods in the City have inadequate access to parks and open space.
Water
As always, water is a huge issue for Los Angeles. The mayor should focus on local projects and green infrastructure to help ensure we obtain more of our water from local sources. In addition, Mayor Garcetti should play an active role in addressing the Bay Delta issues related to infrastructure. The mayor should endorse the portfolio approach endorsed by the Natural Resources Defense Council and other groups.
Energy
There is a lot of work that needs to be done to address energy issues. The L.A. Department of Water and Power should enhance its efforts to promote efficiency. In addition, it should work to achieve the 33 percent renewable statewide requirement by 2020.
There are likely many other issues ahead. But, even with this list, Mayor Garcetti has an ambitious task in the next four years. I'm confident that the environmental community is looking forward to collaborating with him in making Los Angeles the greenest big city in the nation.
Green New Deal Targets Link Between Trade Policy and Climate Change
Rep. Alexandria Ocasio-Cortez's resolution spotlights stealth connections between free trade deals, offshoring and carbon emissions.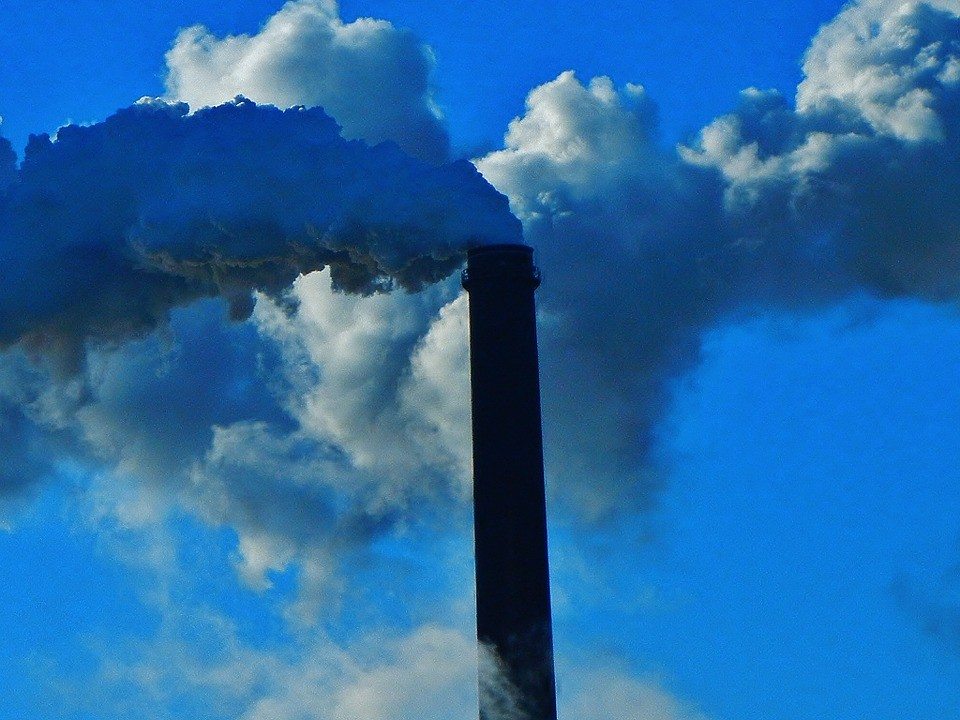 Congressional Democrats on Thursday unveiled landmark Green New Deal legislation outlining proposals to combat climate change — and the measure does not stop at the American border. The resolution calls for new trade laws to halt America's continued export of carbon pollution to countries across the globe.
The link between trade policy and climate change may seem far-fetched, but it is illustrated by the relationship between emissions in different countries. For example: In recent years the United States and Europe had been reducing their own greenhouse gas emissions. That seeming progress has been offset in developing countries such as China, which has seen a significant spike in emissions to the point where it now produces more greenhouse gases than the United States and the European Union combined.
On the surface, these trends might appear to show wealthy nations' proactively decarbonizing their economies, and developing nations failing to do the same. However, China's emissions are not happening in a vacuum: Research suggests they are being fueled by the United States through the trade policies that the Green New Deal resolution targets.
Over the last few decades, under major free trade agreements, corporations have been shifting manufacturing facilities from the United States to developing-world nations like China, where labor and environmental laws are weaker. That shift has not only eliminated millions of American manufacturing jobs, it has also moved carbon emissions to those countries.
The result: The United States and EU had been domestically producing less greenhouse gas emissions, but the picture looks much more grim when considering "consumption-based" emissions — that is, emissions associated with the production of imported goods purchased by a nation's consumers.
"What appears [at first sight] to be the result of structural change in the economy is in reality just a relocation of carbon-intensive production to other regions—or carbon leakage," wrote Dutch researchers in a 2016 report for the Institute for New Economic Thinking (INET).
* * *
Data compiled by researchers at Oxford and the University of Edinburgh show that when consumption-based emissions are considered, the United States and the EU have been fueling carbon emissions through their import-dependent economies.
"If we switched to a consumption-based reporting system," wrote these researchers, "the annual CO2 emissions of many European economies would increase by more than 30 percent and the USA's emissions would increase by seven percent."
While not fully fleshed out, the Green New Deal resolution appears to recognize the link between trade and climate change. The measure, which is sponsored by Rep. Alexandria Ocasio-Cortez (D-NY) and Sen. Ed Markey (MA), calls for "enacting and enforcing trade rules, procurement standards, and border adjustments with strong labor and environmental protections to stop the transfer of jobs and pollution overseas; and to grow domestic manufacturing in the United States."
That demand challenges the existing template of American trade pacts: Up until now, those deals have not included provisions designed to reduce carbon emissions. Indeed, watchdog groups have noted that the term "climate change" was not mentioned in the draft of the proposed Trans Pacific Partnership — a deal that environmentalists said would accelerate greenhouse gas emissions.
The Green New Deal — which is only a non-binding resolution and would not create new programs — asks for a change in that trade model. The idea is to include environmental provisions in trade pacts and to use trade policies to encourage manufacturing facilities to return to the United States, where they would be subjected to more stringent emissions rules as they produce goods for Americans.
That demand is supported by the findings of the INET report, which noted that because of the globalized economy, domestic emissions reductions alone will not be enough to ward off catastrophic climate change.
"It is no great achievement to reduce domestic per capita carbon emissions by outsourcing carbon-intensive activities to other countries and by being a net importer of [greenhouse gases]," they wrote.
---
Copyright Capital & Main