With the expensive mid-term elections followed by Thanksgiving and Black Friday, followed by Cyber Monday, you'd think that people wouldn't have much money left over for Giving Tuesday. But if current trends continue, charitable contributions this year may actually match pre-Great Recession levels. We won't know about 2014 for a while, but the results are in for last year: Americans gave $335 billion in nonprofit, tax-deductible gifts in 2013.
The vast majority of that money did not come from rich people. Yes, occasionally a Mark Zuckerberg will give away a billion or so, which certainly ups the total. But on the whole, those in the top 20 percent give away about 1.3 percent of their income while those in the bottom fifth donate about 3.2 percent of their incomes. That's unfortunate because America's "ultra-rich" population grew by about six percent last year. Meanwhile, corporations, which seem to be on a roll this year in profits and stock prices, actually decreased their giving last year. Among the top 100 companies headquartered in Los Angeles, only five involve themselves in "formal philanthropy," according to the Los Angeles Business Journal.
And what did all these donors give most of their money to support? Charity, not change. Only 41 percent of charitable giving went to fulfill the obligation to create a just society. The rest went to put Band-Aids on serious matters far beyond the capacity of charity to remedy.
Charity cannot solve the problems of clean water, health care, education or safer living conditions. Peter Buffett, son of the famous Oracle of Omaha, wrote as much in a New York Times piece. As a scion of formalized philanthropy, he argued that it just "kicks the can down the road." He might have added hunger or homelessness or mental illness. Only government has the resources to address problems of this magnitude. Only government has the power to regulate against these threats to our common life. Charity only applies bandages to prop up the system that causes these problems, it doesn't fix them.
Charity also keeps people dependent. The standard sociological solution to repair a poor neighborhood is to get a grant. I've done that. I have started nonprofits as a boon to neighborhoods short on social and financial capital investment, and doing it takes money. But I never believed it was a substitute for change. An effective remedy for poor communities would shift the causes of poverty itself: a livable income for working families; universal health care; empowering low-income neighbors to develop a voice for their communities. Those are the ways, as Buffett puts it, to stop "the perpetual poverty machine."
Charity simply cannot come close to solving the problems facing Americans, much less the world. A few hundred billion dollars is a lot of money – but it is a star in the cosmos compared to the investment necessary to stabilize the lives of so many poor and working families in this country, not to mention people starving across the Earth. What the government provides necessarily dwarfs what charity can do.
Furthermore, major gifts by the rich tend to support the interests of the rich. Zuckerberg's donation will support educational and environmental projects in the Silicon Valley, one of the richest regions in the country. The rich especially like to give money to education – often at the institutions that educate their own children.
Moreover, the rich who contribute to their favored projects receive a higher rate of income tax deduction than do lower-income families. A family reporting an income of $450,000 gets back 40 percent of its donations from the tax man, while a middle-class family earning $70,000 receives only 15 percent. Families reporting incomes less than $50,000 contribute about 19 percent of total charitable dollars, but receive only five percent of the tax write-offs. Giving, in other words, receives unequal treatment that is skewed to the rich.
I believe in charity, but it is no substitute for government resources and policies. That's why I urge people to support change agents rather than "jingle the red kettle" of established charities. Lots of people will give to a hospital but will not support making health care available to all. They will serve turkey on Thanksgiving to people living on the streets, but they don't advocate for food security or affordable housing. They give to the latest crisis – Ebola or mudslide relief – but they don't, as Peter Buffett puts it, "support systemic change." Charity is commendable, but supporting change – that's the giving that makes a difference.

LISTEN: How Two African-American Entrepreneurs Are Determined To Change Diets In The Black Community
On the latest episode of "The Bottom Line" podcast, Naturade's Claude Tellis and Kareem Cook share how their own families' experience with diabetes has spurred them to promote healthy eating options.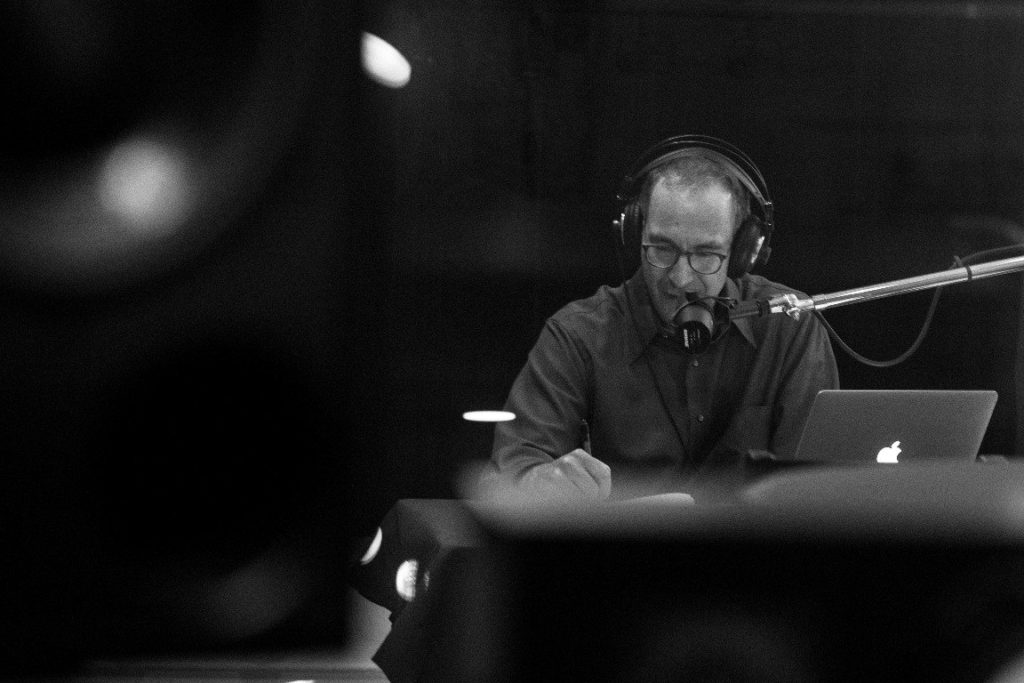 Many entrepreneurs pride themselves on solving some sort of "pain point" for their customers. But as Claude Tellis and Kareem Cook, the co-owners of health-products provider Naturade make clear, some pain points are a lot more serious than others.
"I had an uncle that went into the doctor, wasn't morbidly obese or anything, lived in Louisiana and . . . the family was faced with, 'Do we amputate both of his legs or not?'" Tellis told me on the latest episode of my podcast, The Bottom Line. "He never made it out of the hospital. He died, and he was about 55 years old."
Another uncle, says Tellis, who serves as Naturade's CEO, "was faced with losing a couple toes." Eventually, "they had to take his leg from the knee down."
In the African-American community, dealing with this grim loss of life and limb—often brought on by diabetes and peripheral arterial disease—has become disturbingly routine. "You just kind of grew up with insulin in the refrigerator," says Cook, Naturade's chief marketing officer.
And so Tellis and Cook have set out to combat this crisis by helping underserved populations—especially those in black neighborhoods—eat better. Their vehicle for sparking change is Naturade, which they acquired in 2012 for $8 million.
Although the Orange, Calif., company is nearly a century old, Tellis and Cook have revamped it completely, including introducing a new product that is now their No. 1 seller: VeganSmart, a plant-based meal replacement that is high in protein, low in sugar, and full of vitamins and minerals. Its suggested retail price is $35 for 15 servings.
"What we really wanted," says Tellis, "was something that had Whole Foods quality that could be sold to a Walmart consumer."
To achieve that vision, they've built the brand methodically. Step one, Tellis says, was making sure that vegans bought in, so that "people when they look online will see that there's an authenticity and there's a rigor" to what's being offered.
From there, they handed out VeganSmart at Wanderlust yoga festivals, aiming to attract a hip, upscale crowd. This helped advance a "premium viewpoint of the product," Tellis says.
Finally, there came the last step: bridging into urban America. To catch on there, they've adopted an influencer strategy, tapping rappers like Styles P and Da Brat and professional basketball players to promote VeganSmart. (Grant Hill, soon to be inducted into the NBA Hall of Fame, is an investor in Naturade.)
The result is a profitable company that is now selling into, among other retailers, both Whole Foods and Walmart—just as Tellis and Cook had planned it.
Not that any of this has come easy. The duo, who met as Duke University students in the early 1990s, have played in the health-food space for more than 15 years now.
Their first venture, launched in 2002, was a vending machine company called Healthy Body Products, which supplied nutritious snacks and drinks instead of junk food and soda. The business won contracts with the Los Angeles Unified School District, but it was difficult to scale. So Cook and Tellis ultimately sold the venture—but not before gaining some insight into what it takes to persuade those in the mainstream to eat right.
At one point, they brought in actor Michael Ealy (then fresh off one of the Barbershop films) to talk to the students about the importance of maintaining a good diet. "One of the biggest things we learned in our first business was how to make it cool," Tellis explains.
And, of course, if that doesn't work as a motivator, there's always a second message to fall back on. "Everyone wants to be cool," says Cook. "And no one wants to die."
You can listen to my entire interview with Tellis and Cook here, along with Bridget Huber reporting on Impact America Fund's efforts to help improve low- to moderate-income areas, and Karan Chopra laying out what small rice farmers in West Africa can teach American business leaders.
The Bottom Line is a production of Capital & Main.