The High Cost of Hot Days: LADWP and Peak Demand
In Los Angeles, the reins of power lie in the hands of a very few. By "power" I mean "electricity," and there are only a few men and women whose job it is to procure and dispense it. Last week I wrote about the "Magic City," and all the unseen infrastructure and work that goes into delivering the power and water that we city dwellers usually take for granted. There may be no better example of this unseen work than a certain unremarkable-looking Los Angeles Department of Water and Power building. Inside is a two-story main control room lined with a schematic map of the power system, a 180-degree wrap-around diagram that lights up where there are trouble spots and gives workers a robotic bird's-eye view of L.A.
It is from this nondescript building that the LADWP brings in electricity from all over the American West, no easy task considering that our usage varies dramatically depending on the season and time of day. My tour of this facility started in a small room upstairs where staff showed me the day's expected load profile, a graph predicting when we will use energy and how much we will use. (See chart, above.) My tour guides, two jovial men with an exhaustive knowledge of system operations, talked a mile a minute about the details of meeting power demand while we watched the line describing real use draw over the predicted curve. The lines were remarkably close. The curve started at a low point in the middle of the night. It dipped slightly when the street lights went off, then increased during the day until it peaked sometime in the afternoon.
This is when, in hot weather, power is at a premium. In the winter, when the weather is colder, demand never gets particularly high. (Angelenos heat mostly with gas.) But in the summer, we run to our air conditioners, and by mid-afternoon on a hot day we are making our biggest power demands of the year. This demand is the hardest to meet, and meeting it doesn't come cheaply.
"Those are the most expensive megawatts," one staff member tells me. "If you can find them.…"
And finding and delivering megawatts is not a straightforward task, even on a day without exceptional demand. It's like conducting an orchestra of incredibly complex instruments played by the weather and performed for a fickle audience that demands sometimes more, sometimes less volume.
Imagine coloring in that demand curve we were watching, filling it in with different natural resources. LADWP staff first brings in wind, a capricious power source that still eludes attempts at prediction. Then they load in coal and gas (L.A. still gets almost 40 percent of its electricity from coal-fired plants). Biogas and geothermal are in there too, in small amounts, but "hydro" – power generated by running water – is a bigger power source and a favorite, because it is easily "dispatchable," meaning it can be sent where it is needed, and because it is fast-acting and can be called up on short notice. While hydro is used regularly, during times of intense demand the LADWP "shaves peak" with it, using it to deliver the extra power the city needs on really hot, busy workdays.
All this effort goes to keeping the lights on. "It's sort of a simple charge," says one systems operator. But it is a difficult one.
Not all utilities are equally good at meeting the charge. Just a little over one year ago, a mistake by an employee at a neighboring utility triggered a cascading outage that knocked out power through a large swatch of Southern California, Arizona and parts of Mexico. It snarled traffic, shut down San Diego International Airport, and left more than a million customers without air conditioning as temperatures in some places topped 110 degrees F. It is this type of mistake that the LADWP is trying to avoid, and so far they have – the result of years of good practices and keen planning.
If I sound like I'm impressed, it's because I am, and all the more so after our recent heat wave. September often sees Los Angeles' hottest days. It was on September 27, 2010 that the city set its record for electricity consumption during a blazing  early autumn day when record-breaking 113-degree heat sent us scurrying to our air conditioners and led to an eye-popping peak consumption of 6142 megawatts. To put that in perspective, a typical winter afternoon might only see Los Angeles use half that much.
That's a lot of electricity to ask for at one time, and it explains why the LADWP begs people to keep their use low during hot workdays, when businesses and schools have their lights and air conditioning running and we are all racing through our busy schedules, gobbling up power as we go. Cutting electricity use in the middle of the night or the middle of winter helps save the environment and reduce air pollution, but it's cutting peak use that really saves the utility (and hence all of us) money.
Why? Because the LADWP has to build enough power plants and other power sources to meet peak demand. Otherwise the power will go out during those times, leaving people hot, unproductive, and really, really unhappy – and with less money, as power outages are also expensive.
The problem is that after building generating capacity to accommodate peak demand, the capacity sits idle for most of the year. And if the department doesn't build the power plants itself,  it has to buy that power on the open market — the really expensive megawatts staff told me about on the tour. The less we use during our hottest days, the less money the LADWP must shell out for new infrastructure and expensive, imported power. That's a big part of the reason that LADWP recently doubled its energy efficiency budget, including programs supported by RePower LA, which provide weatherization and efficiency upgrades to homes and businesses.
So what's the lesson here? Support energy efficiency, and watch that power use, especially on hot days. Acquiring it is difficult for the LADWP and expensive for everyone. We could all save millions, or maybe even billions, of dollars on infrastructure by managing that power just a little more wisely.

Did Disneyland Try to Sink a Bill Protecting Workers from Lead Poisoning? 
Why would Disneyland, which hosts thousands of kids every day, be part of an effort to defeat a bill that simply requires reporting of blood-lead levels high enough to produce heart disease and serious brain disorders?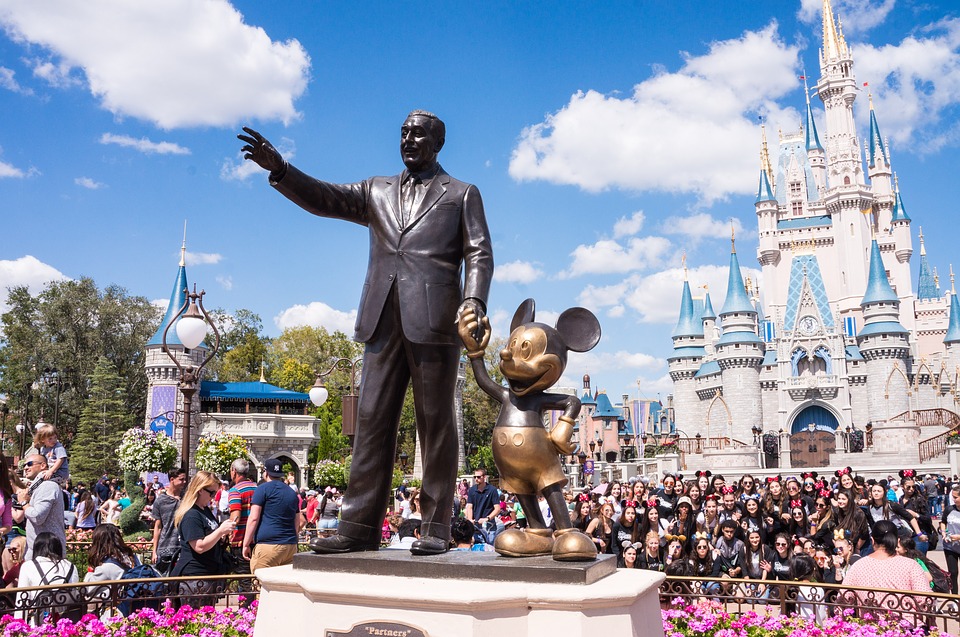 When Assemblyperson Ash Kalra (D-San Jose) learned about Capital & Main and USC's Center for Health Journalism investigation into how hundreds of workers at the former Exide Battery Recycling Plant near downtown Los Angeles became victims of lead poisoning, he created a modest bill to try and ensure it wouldn't happen again.
Among our report's revelations was the fact that the California Department of Public Health was aware of thousands of troubling blood tests revealing high levels of lead, but failed to tell the Division of Occupational Safety and Health (Cal/OSHA) about the problem.
Kalra's bill, Assembly Bill 2963, requires that the Department of Health inform Cal/OSHA when workers have seriously elevated blood levels and Cal/OSHA performs inspections.
The bill has had clear sailing until now, easily passing in the Assembly Labor Committee in March and winning unanimous approval from Democrats on the Appropriations Committee last week. But as the worker-protection measure headed to a crucial floor vote this week, a coalition of industry groups, one of which includes the iconic Disneyland Resort, worked the halls of the Capitol to kill the bill. The lobbying effort nearly prevailed: AB 2963 passed by a single vote Wednesday evening and now faces what is certain to be a battle in the California state Senate.
So why would Disneyland, which hosts thousands of kids every day, be part of an effort to defeat a bill that simply requires reporting of blood-lead levels high enough to produce heart disease and serious brain disorders? A May 29 letter endorsed by 15 industry groups, including the Battery Council International, the California Chamber of Commerce and the California Hotel and Lodging Association (which includes a Disneyland Resort vice president on its board) argues that California's current system to protect employees, depending largely on voluntary compliance, is working just fine.
The letter states: "Perversely, AB 2963 would transform this existing well-functioning public health program into an enforcement program that creates an allegation of a serious violation where none exists in Cal/OSHA law and the workplace may not even be the source of exposure."
The bill will be costly, the opposition letter also says, with an estimated price tag of $267,000 to implement and requiring Cal/OSHA to hire one or two additional inspectors.
"That's a small price to pay" said Bill Allayaud, California Director of Government Affairs for the Environmental Working Group, which is trying to keep moderate Democrats from being swayed by the industry lobby.
"The California Chamber of Commerce and their allies are misrepresenting what the bill does and convincing industries like the hotel industry to lend their name to the fight, even though this bill would have zero impact on hotels," Allayaud said. "The law focuses on workplaces where lead is in heavy use, like firing ranges and battery recycling facilities where workers are actually being impacted by a dangerous neurotoxin.  Besides, I can't imagine [that] parents who visit a resort like Disneyland would want their kids anywhere near lead if found at the levels that would have employees testing at the alarm bell level. Who wouldn't want an OSHA inspection in that case?"
Suzi Brown, vice president of communications at Disneyland Resorts, said that the "California Lodging Association is just one organization that we are involved with. As you can imagine we are involved with many trade organizations." Brown said that Disney vice president Elliot Mills, who sits on the association's board, was not present for the vote to oppose AB 2963. "To somehow link Disney to this in a specific way is not accurate," she added. "And to somehow position this that we are not concerned about worker safety is flawed as well."
At the March California State Assembly Labor and Employment Committee hearing, Kalra introduced his bill by reading a letter from former Exide lead smelter Alvin Richardson (who struggles with lead poisoning symptoms we documented in our investigation) and his wife, LaShawn. "We read a recent investigative story, and it was very hurtful to learn that Cal/OSHA excused the high lead levels that Alvin and the other Exide workers were constantly exposed to," the letter said. "People shouldn't be treated like they are disposable. That's not what America or California is supposed to be about."
Assemblymember Reggie Jones-Sawyer (D-Los Angeles) was moved to vote yes. "My district's right next to the Exide plant, and it's had an impact on my community and my residents," he said. "And if this is something that could have prevented what happened at Exide, we should have been doing this a while ago."
AB 2963 needed Jones-Sawyer's vote again on Wednesday to barely pass it out of the Assembly. Whether the bill makes it to Governor Jerry Brown's desk is dependent on how well the arguments of the California Chamber of Commerce and other industry voices opposing the bill go over in the Senate.
---
Copyright Capital & Main