The Give and Take of Charity
"Give and it shall be given unto you is still the truth about life."
D.H. Lawrence said that almost a century ago. Now we can read scientific evidence that this statement is true. How much we have or how much we earn does not make us happy. How we spend what we have is what makes us happy and the more that spending connects us to other human beings, the happier we are. Giving – to another person or through a charitable organization – is the deepest connection we can make.
While the conclusions of Happy Money, a book by research academics Elizabeth Dunn and Michael Norton, demonstrate that happiness and giving are closely connected, they also indicate that giving boosts our odds of living longer and healthier. Furthermore, the authors say, when a man in an experimental situation gave more to someone needy, his "handsome" quotient increased – women in the focus group rated him higher!
By that standard, Americans and their institutions are not very happy. In 2011 the richest 20 percent of Americans gave only 1.3 percent of their incomes, while the bottom 20 percent gave 3.2. The richest gave to higher education and the arts, while the poorest gave to religious and social service organizations. Why the disparity? Lower income people give more to direct services because they are more familiar with the challenges of meeting basic human needs.
Corporate giving was higher in 2012 (still not at the peak year of 2007), but much of it was in surplus goods and in-kind products (like pharmaceuticals). Altogether, corporate giving amounts to just six percent of total charity – dwarfed by the contributions of individuals. For example, in Los Angeles only five of the top 100 companies headquartered here get involved in formal philanthropy.
Meanwhile, the economic indicators don't measure giving. Economists worry about the amount of purchases on Black Friday. They eagerly await the total sales on Cyber Monday. They monitor every indicator of the holiday season to determine the status of the gross national product. But what people give away doesn't get counted as part of the health of our economy.
I have long thought that every person has a gift — there is something we have to contribute to the human community, whether or not it amounts to a lot of money. One Anglo friend of mine knows how to make an authentic medieval coat of mail or set of armor, but unfortunately for him there is not a big demand these days for either. Another friend, an African-American guy, plays a great Irish fiddle. He also makes clothes. But he only gets to use those gifts when the Renaissance Faire hires him for one of its periodic events. Both men have wonderful gifts, but neither have the opportunity to give them often. And no economist counts them.
Lost Angels, a recent documentary film about homelessness in Los Angeles, follows several people who live on our streets. These moving stories show people, even people without a place to live, people with nothing, helping their community. One guy recruits and coordinates a crew of street people who sweep the gutters and sidewalks every morning. Another woman seeks out and feeds the feral cats that live in her neighborhood. These people have suffered terrible calamities in their lives, but have survived and give something of themselves to their community that makes it a better place to live. None of the people featured in Lost Angels get counted by the experts who keep track of the economy.
But sociologists who study community-building know that a healthy place to live is one in which every single person gives their gift. Giving makes the neighborhood stronger. The persons who share live healthier lives. The interactions make the area a better place to live for everyone. That's the reciprocal nature of giving. You give your gift, I give my gift, together we are able to get through tough times much better. D.H. Lawrence was right.
Government Shutdown's Silver Lining: A Corporate Hiring Guru Speaks Out
Co-published by Fast Company
Ending the shutdown won't curtail the hiring opportunities for corporate recruiters, says one expert. It's like divorce: Once you start thinking about leaving, the odds that it will happen go up dramatically.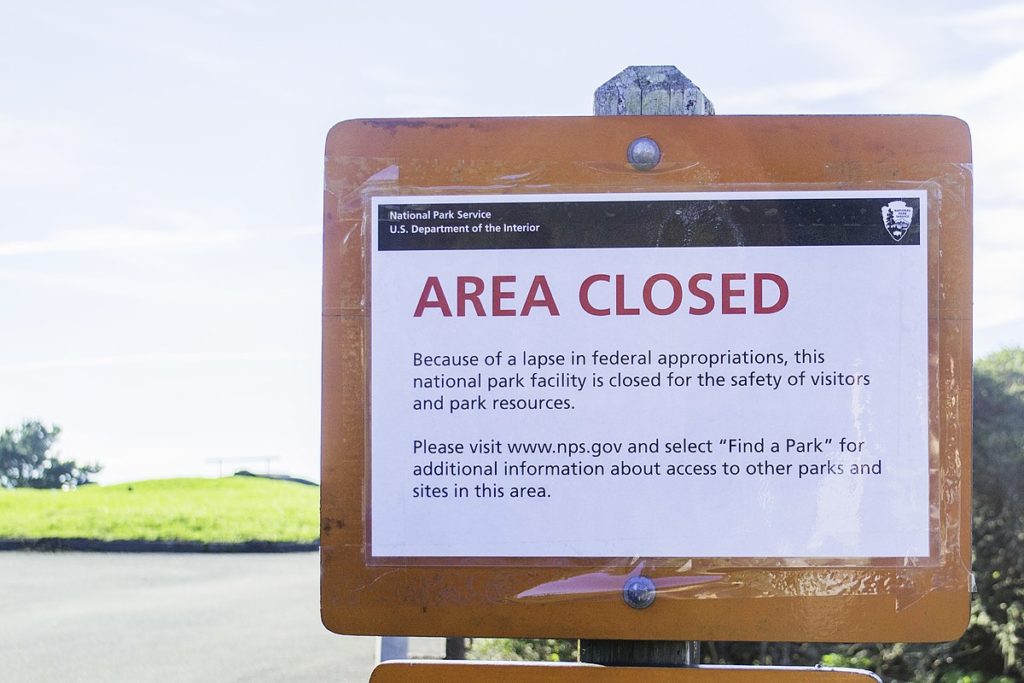 ---
In the new economic climate, even the most mission-driven of federal workers might be forgiven for abandoning the nation's parks, airways and regulatory agencies.
---
Co-published by Fast Company
When the federal government shut down for 16 days in 2013, corporate hiring guru John Sullivan advised companies on how to raid federal government workplaces for talent.
A blog post he penned at the time caused some to charge him with being unpatriotic, he said recently, while others thanked him for the reminder that federal workers were ripe for the plucking.
This time around, the climate is even better for corporations looking to cull staff from a workforce that is already well-trained and also known for its loyalty, Sullivan tells Capital & Main by phone. He describes the current moment—with hundreds of thousands of federal employees forgoing paychecks and, in many cases, sitting at home — as tantamount to "a sale on Black Friday."
---
Congresswoman:  The shutdown could have a long-term impact on the federal government's ability to attract workers with IT skills.
---
"If you've been screaming for the last two years" about the skills-and-talent shortage, "this week there isn't one," says Sullivan, who heads the human resource management program at San Francisco State University's College of Business.
The partial shutdown, that began on December 22 when President Trump failed to secure funding from Congress for his border wall, has impacted employees at a host of federal agencies, including the departments of Agriculture, Commerce, Homeland Security, Housing and Urban Development, Interior, Justice, State, Transportation and Treasury and the NASA.
What makes this particular shutdown so suitable for raiding federal workplaces? It's not just that employee morale has taken a nosedive, thanks to a president who is at war with many of the agencies he oversees. Nor is it only the fact that Trump threatened to keep the government closed for as long as a year, a notion that "really scares people," says Sullivan.
---
With Amazon's opening new offices in the District of Columbia area, three out of four IT workers in DC say they would consider leaving their current jobs for the tech behemoth.
---
It's also the economic climate. Companies are growing. Unemployment is low. Remote work is increasingly an option. Technical advances have made looking for a job easier than it was in 2013. "You can say 'boo' to your phone and apply for a job," adds Sullivan, delivering his matchmaking pitch with such force that even the most mission-driven of federal workers might be forgiven for abandoning the nation's parks, airways and regulatory agencies.
Congresswoman Robin Kelly (D-IL), the ranking member of the House Subcommittee on Information Technology, worried, in a statement last week, that the shutdown would have a long-term impact on the federal government's ability to attract workers with IT skills. The federal government has generally struggled to attract young tech workers, and Amazon's new offices in the District of Columbia area has three out of four IT workers in DC saying they would consider leaving their current jobs for the tech behemoth.
Tech workers — and upper-salaried talent — are not the only employees coveted by the private sector, says Sullivan. Forest Service employees. Coast Guard workers. Transportation and Safety Administration agents. Any unpaid workers could be lured away, especially in states like California and Texas, where economies are strong, he maintains. An employment agency for California's casinos recently put this shout out on Twitter: "Any @TSA employees looking for new opportunities, PTGaming is hiring!" along with the popular hashtag, #shutdownstories.
The shutdown could also prompt federal employees to throw scruples to the wind and step into the infamous revolving door that leads workers from government jobs to the private sector and back again. When Sullivan was advising companies in 2013, he helped firms hire from agencies that regulated them.
"And by the way," asks Sullivan, persisting with his siren song, "if I was a regulator, [with] President Trump eliminating all those regulations, why am I needed? Why not go to the private sector?"
Sullivan, who says he is an underpaid government worker in his own right, is concerned about the public cost of his and others' efforts to lure away the federal government's top talent. The best employees will leave first, and "literally billions" in training dollars will be lost, he predicts.
But he puts the blame squarely on a public sector that undervalues its workers. Corporations that pilfer federal government workforce for talent offer a kind of public service and corrective by demonstrating the price that must be paid "for degrading public service and unnecessarily frustrating federal employees," he wrote in his 2013 post.
Ending the shutdown won't curtail the hiring opportunities for corporate recruiters, says Sullivan. "It's like divorce. Once you start thinking about [leaving], the odds [that it will happen] go up dramatically."
---
Copyright Capital & Main