The Economic Café: A Talk With USC's Manuel Pastor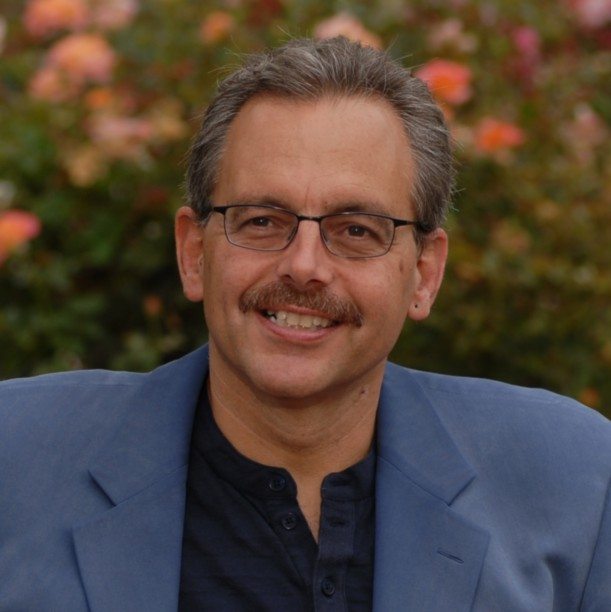 For 25 years, Manuel Pastor has been writing and teaching with keen insight about the economy and how it shapes our lives. Trained as an economist, Professor Pastor serves as the director of USC's Program for Environmental and Regional Equity and co-director of the university's Center for the Study of Immigrant Integration. In recent years, his research has focused on the economic, environmental and social conditions facing low-income urban communities in the U.S. His writing has appeared in dozens of academic and popular publications, and he is the recipient of grants from the Rockefeller, Ford and National Science foundations, among others.
This is the first installment of an ongoing conversation with Professor Pastor about our economy, our politics and the future of Los Angeles.
Frying Pan News: One of the hottest issues this week in L.A. is the demise of redevelopment – what does it mean for community investment, affordable housing and other pressing needs?
Manuel Pastor: Redevelopment is complex. On the one hand, jurisdictions around the state have sometimes used redevelopment to siphon off resources that would have gone to public education and other things. On the other hand, redevelopment agencies, particularly in cities like Los Angeles, are being shut down just as they are really starting to do good things. Here in L.A. we have a set of projects with community benefits attached. Shutting down redevelopment will mean some real shortfalls in affordable housing. It's going to be a hard thing for L.A. – and for other cities in our region – as redevelopment has been a major driver for the revitalization of urban downtowns and neighborhoods.
FPN: Economic policy making at the national level is pretty much at a standstill until after the election. What can we do at a local level to speed economic recovery?
MP: One of the most important things we've already done involves the commitment of the public to pay extra sales taxes so that transit authorities can lay out the transportation system of the future. Transit investments create possibilities for real estate investments around transit-oriented developments and the construction of rail cars and buses. It opens up possibilities for new jobs, and because they are public dollars we can think creatively about the kinds of requirements for companies that bid on these jobs. Improved mobility should also make the region more attractive to employers.
But we can't do it alone. People in L.A. will have to figure out how to link up with other cities and states on how to get more dollars from the federal government. Imagine if we were able to raise income taxes on higher income individuals at the federal level and were able to put those funds into transit development, job training, public education, programs that integrate immigrants into the economy — all those things would have huge implications for Los Angeles. It's important to do the local organizing but also to change things at the federal level.
FPN: So if you were appointed the economic czar of L.A., what would be your first move?
MP: I'd resist the temptation to be czar and focus instead on being a convenor.  The most important thing is to bring together key elements of the business sector and the labor movement and community developers and say, we're all in it together so let's take stock of our assets and strengths in terms of industries and opportunities. Economic recovery depends on job creators — they are the investors and the businesspeople, to be sure, but also government, workers, community. We're all job creators. So it's not a question of mandating what should happen, it's figuring out what makes sense for L.A., what can we  do together, and how we can bring everyone along.
FPN: Fast forward to L.A.'s mayoral race, which is just around the corner – what is the debate we need to have to move our city forward?
MP: It's important to realize that L.A. has gone through a really fundamental economic and political transformation. We've lost a lot of our manufacturing base, which has been replaced with a service economy. We've seen the departure of the Fortune 500 companies, which has meant a more fragmented business class. We've seen the rise of labor, including the unionization of service sectors, which means that labor has a broader voice in public policy. We've seen a huge demographic change from a majority white city to a city where there is no majority at all…which has created a need for coalition politics.
That's the larger terrain that the next mayor is operating on. Some of the key questions are, what are the tools to create affordable housing? If education is key for advancement, how do you create reform that really works? What are you going to do about transit investment and manufacturing? How are you going to help a fragmented business class be coherent and forward-looking? How are you going to make sure labor has a strong voice? And how do you build coalitions across race, neighborhood and interest groups?
FPN: It's a presidential election year following the worst economic downturn in 70 years — have you heard any proposals that would even begin to tackle the mess we're in?
MP: No. The Republican debate about economic policy has been unserious — they are trying to compete with each other over how they can do less than the other person. The faith they have in tax cuts for the wealthy is not based on any evidence that it has worked. They are not describing serious policy around public or private  investment.  What's been interesting is that President Obama has finally found his footing and is articulating an economic policy that might deal with the widening gap between rich and poor. It's coming a bit late for many people, after the political moment when he had a super-majority that could have passed a stronger and more progressive economic agenda.
FPN: You're an economist who teaches geography and runs an environmental center – what's the through line?
MP: I like to say that I am an economist by training, a sociologist by predilection and a geographer by accident. The through line has been how we bring together economic viability and social justice. The reason I went to graduate school in economics is that I was very concerned about questions of social justice. People said that this question didn't square with the market economy and it seemed to me that made very little sense. Being fair, being inclusive is good for economic growth.

Growing Pains: Guest Farm Workers Face Exploitation, Dangerous Conditions – Part 2
The influx of migrant agricultural workers brought to the U.S. on temporary visas means increased competition for resident laborers – and less bargaining power.

The H-2A temporary agricultural program allows employers to bring workers from other countries, mainly Mexico, for temporary farm labor in the U.S. The workers are given visas that allow them to work in the U.S. but tie them to the employer that recruits them. Part 1 of this story explored unsafe working conditions and the explosive growth of the program.
In 2013 a pair of recruiters showed up in the Mexican state of Michoacán, promising jobs in California with free housing and transportation. To get the jobs, however, recruits had to pay a deposit of $1,500 each into the bank account of labor contractor Jorge Vasquez.
Charging recruitment fees is a violation of federal H-2A regulations. Nevertheless, Jose Raul Gonzalez, Efrain Cruz, Ana Teresa Cruz and Rosaura Chavez paid the money and went to Tijuana to wait for their visas. There they were taken to a house where 12 recruits slept in each room. The workers had to wait six weeks before they finally crossed the border. Then their passports were taken away. Their recruiter, Vasquez's nephew Diego, said they'd get them back only after they came up with an additional $1,500.
The four wound up in Santa Maria picking strawberries, housed in a two-bedroom residence with 14 to 16 other H-2A workers. Each paid $80 a week for housing and food — another legal violation. Vasquez told them they couldn't leave the residence except to go to work, threatening them with deportation and saying he could hurt their families in Mexico. Every day they were dropped off at the fields at 4 a.m. and worked until 3 to 5 p.m. They picked 30 to 35 boxes of berries a day, at $1 per box, but their first week's pay was only $200. They were paid in cash, with no pay records. At the AEWR wage at the time, they should have been paid $721.
The second week they weren't paid at all. Instead, they were told their pay was going towards their $1,500 "debt." When Chavez asked to leave, Diego told him that he had to continue working until the debt was paid. Finally one of them escaped. The other three worked for two more weeks. After each deposited $1,500 into Vasquez's account, they were fired and thrown out of the house.
On May 17 Vasquez and two others were indicted by the Department of Justice and arrested for charging workers for visas and making false promises that the visas would last for three years. Since 2012 they have filed petitions for over 350 workers.
Bad housing conditions for H-2A workers are not unusual. Last October the city of Santa Maria filed suit against a local slumlord, Dario Pini, over extreme violations of health and housing codes in hundreds of apartments in eight complexes. One of them, the Laz-E-Daze Boardinghouses at 1300, 1308, 1318 and 1324 North Broadway, is used as housing for H-2A workers. There city inspectors cited Pini for "deteriorated concrete walkways, accumulated trash, abandoned inoperable vehicles, plumbing leaks, unpermitted construction work, bedbug infestation, cockroach infestation, lack of hot water, faulty and hazardous electrical systems and broken windows and missing window screens."
Two H-2A labor contractors list 1318 North Broadway as company housing in their applications for certification by the Department of Labor. Big F Company says 80 workers live there, and Savino Farms has 60 more. Other certification forms list even more questionable housing. La Fuente Farming Inc. lists one small dwelling at 403 W. Creston St. as housing for 14 workers. A completely tumble-down derelict trailer next to a strawberry field at 1340 Prell St. is listed as housing for six workers, also by La Fuente Farming. There is no record that the Department of Labor or the Employment Development Department actually examined the housing employers said they were providing.
Meanwhile, Santa Maria rents are rising. According to California Rural Legal Assistance attorney Corrie Arellano, growers and contractors bring about 800 workers into the Santa Ynez Valley each year. "At first they filled up almost all the inexpensive motel rooms in town," she said. "Now they're renting out houses and apartments, and pushing up rents." Francisco Lozano, a Mixtec farm worker and community activist, and longtime Santa Maria resident, says his rent for a two-bedroom apartment has gone from $1,000 to $1,300 in three years. Mixtecos are an indigenous population in Mexico, whose language and culture long pre-date European colonization. A large percentage of California farm workers today are migrants from Mixteco and other indigenous Mexican towns.
"Our Mixteco community is upset for two reasons," he explained. "We struggled with the school district to get them to hire a Mixtec-speaking translator for our children, some of whom don't speak Spanish. But the new H-2A workers are all single men who leave after the harvest is over, so they have no stake in the schools or our families. In addition, Mixteco farm workers used to organize short strikes at the beginning of every picking season to push up piece rates and wages. Now people are afraid that if we do that the growers will bring in H-2A workers. I think H-2A is a kind of modern slavery."
---
Mixtec farm worker: "I think H-2A is a kind of modern slavery."
---
Similar community concerns are reflected in a study of housing conditions in Salinas made by demographer Rick Mines, "The Social Impact of the H2A Program in the Salinas/Pajaro Valleys."
"There is a growing competition between the new migrants (the H-2A) and the old (the settled Mexican families)," he says. "This competition affects the availability of housing as the older migrants face higher prices and increased crowding in the apartments where most live. But, more importantly perhaps, the older settled workers will be getting less work as their younger co-nationals (the H2A) replace them in the fields." By one estimate, half of the strawberry workers in the Salinas-Watsonville area are H-2A workers.
In Salinas two of California's largest vegetable growers, Tanimura & Antle and the Nunes Company, are building new worker housing. These complexes are similar to those being rapidly constructed by growers in Washington State for their H-2A workers. While the Tanimura complex, with 800 beds, was made available to local residents, and the Nunes family says it may do the same with its 600 beds, both complexes eventually will likely become housing for H-2A workers. Tanimura already brings 800 H-2A workers into Yuma, Arizona, every year.
The regulation that originally required each employer to advertise jobs to local residents first, and allowed them to recruit H-2A workers only if there was no local labor available, has been drastically altered. Today labor contractors are allowed to apply for certifications, recruit workers and then move them from grower to grower, field to field. In effect, these contractors employ a flexible labor pool they place at the disposal of many growers. The assertion that they've tried to find local labor is just that — an unchecked assertion.
Last year Fresh Harvest Inc. was certified for 4,623 H-2A workers, and Elkhorn Packing Co. for 2,653. Fresh Harvest calls itself "one of the largest H-2A employers in the Western United States." Its website has a special section where potential recruits in Mexico can register, with a schedule of recruitment events at offices in San Quintín, Baja California, and Zamora, Michoacán. Fresh Harvest manages the recruitment, certification and visa processing for growers, sets up housing, trains workers, files all government reports, and provides worker transportation. "We insist on taking an active role in the in-field/job site management of our employees," the site claims. The company's owner, Steve Scaroni, predicts that this year Fresh Harvest will bring over 7000 workers into California, Arizona, Nevada, Oregon and Colorado, housing them in motels, apartments and labor camps.
Elkhorn Packing's website describes the company as "a leading custom harvester with operations in the Salinas Valley, Santa Maria, El Centro and Yuma regions." With a contract labor force of thousands of H-2A workers dispersed that widely, it is unlikely that the individual growers whose fields it harvests have each determined separately that no local workers are available.
Using Immigration Enforcement to Expand H-2A
While growers' use of the H-2A program has increased sharply, immigration raids in rural areas of California have increased as well, especially following the election of President Trump. The high visibility of the Border Patrol in farm worker towns was dramatized in March by the deaths of an immigrant couple in Delano, who crashed their van while fleeing in terror from immigration agents. Over the last six months the Department of Homeland Security has initiated document checks leading to the firing of hundreds of workers at several large San Joaquin Valley farms, including Pitman Family Farms and Poindexter Nut Company in Sanger, Bee Sweet Citrus in Fowler, and Fresh Select in Dinuba.
Grower concern about maintaining a stable workforce has been exacerbated by threats from the President to build more border walls, and to use the E-Verify database to identify undocumented workers for termination or deportation. WGA President Nassif, who belongs to Trump's agricultural advisory board, argues that this increased immigration enforcement is restricting the number of immigrant workers. That complaint, in turn, provides a rationale for expanding the H-2A program, reducing its requirements, and even redrafting the contract labor scheme entirely.
---
Concern about maintaining a stable workforce has been exacerbated by the President's threats to build more border walls.
---
Replacing undocumented workers with H-2A recruits is not a new idea. In 2010 immigration authorities went through the payroll records of one of Washington State's largest apple growers, Gebbers Farms, and identified 550 people they said had no legal immigration status. After the company fired them, it was then encouraged to use the H-2A program. According to Gebbers manager Jon Wyss, "Our first year, we hired 300 workers from Jamaica and 750 workers from Mexico for a total 1,150 H-2A workers." By 2017 Gebbers was bringing more than 2,000 H-2A workers, Wyss testified to the House Immigration Subcommittee.
That committee was considering a bill sponsored by Virginia Republican Congressman Bob Goodlatte, chair of the Judiciary Committee, called the Agricultural Guestworker Act. Goodlatte explained its goal: "A reliable, efficient, and fair program that provides American farmers access to a legal, stable supply of workers … [in] a new, flexible, and market-driven guest worker program."
That bill would have provided employers with 450,000 workers yearly under a new H-2C visa at states' minimum wages, or 115 percent [confirmed from actual text of act] of the federal minimum of $7.25/hour. Ten percent of workers' wages would be withheld, and could be collected at the U.S. consulate only after returning to their home country. The proposal would have eliminated requirements that growers provide transportation and housing, and allowed them to employ guest workers year around, so long as they returned to the border every year to "touch back" before returning to their jobs.
In January Goodlatte incorporated the guest worker bill into a larger immigration bill, the Securing America's Future Act. It would eliminate family-based visas for parents, children, brothers and sisters of legal immigrants and citizens. Guest workers would be prohibited from bringing their families with them. All employers would have to use the E-Verify system to identify and fire all undocumented workers.
"The White House right now is fully committed to the Goodlatte bill and trying to pass [it] out of the House," a spokesperson told the Washington Times in February. President Trump owns a Virginia vineyard that employs H-2A workers, and won strong support from rural agricultural areas of California increasingly dependent on guest worker labor. Some of the state's most powerful Republican congressmen have roots in agribusiness, including Jeff Denham, Devin Nunes and David Valadao. The House Majority Leader, Kevin McCarthy, represents Bakersfield and Kern County.
The Western Growers Association declined to support the Goodlatte bill, saying its touch-back provision was unworkable and its 410,000 annual guestworker limit too low. However, H-2A contractors like the Washington Farm Labor Association (WAFLA) are optimistic. "We are very positive about the Trump administration. I was in D.C. in December and met with the transition team, and our industry lobbyists have followed up," WAFLA head Dan Fazio told a meeting of growers not long after the election, the Seattle Times' Hal Bernton reported. "I don't think there is a person in this room who voted for President Trump who wouldn't vote for him again tomorrow."
The Trump administration isn't simply waiting for Congress to decide on the Goodlatte bill. On May 24 the secretaries of Agriculture, Homeland Security, State and Labor issued an "H-2A Agricultural Worker Visa Modernization Joint Cabinet Statement" promising to change the program rules "in a way that is responsive to stakeholder concerns and that deepens our confidence in the program as a source of legal and verified labor for agriculture." While the promise is unspecific, changed regulations could do away with guarantees of housing and transportation, AEWR wage rates, and protections for resident farm workers — all changes growers have advocated. The statement also says the administration "plans to incentivize farmers' use of the E-Verify program." Requiring growers to use E-Verify to identify undocumented employees and fire them could lead to hundreds of thousands of workers losing their jobs, given that about half the farm labor workforce of 2 million people have no legal immigration status.
United Farm Workers national vice president Armando Elenes, however, condemned the political agenda that combines increased immigration enforcement with rising use of the H-2A program. "There's a huge explosion of H-2A in California," he said. "ICE does audits and raids, and then growers demand changes that will make H2-A workers even cheaper, by eliminating wage requirements or the requirement that they provide housing. Reducing the available labor and the increased use of H2-A are definitely connected."
---