The Doors' John Densmore Beats the Drum Against Greed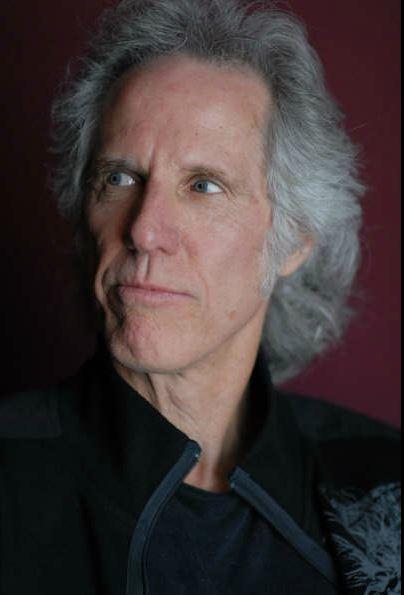 An interview with John Densmore is less a linear dialogue and more a jazz improvisation, with unexpected twists and turns and no clear beginning or end. Which is not to say that the Doors' drummer is without a steady beat — this is a man determined to drive home his message about the corrosive effects of greed. Densmore's convictions led him to sue his former bandmates, Ray Manzarek and Robby Krieger, for trying to tour under the name "The Doors of the 21st Century" and using the band's logo.
Densmore prevailed, but not without a bruising battle that created a bitter divide between the artists who once teamed with Jim Morrison on one of the greatest rock and roll bands in history. The story of that clash is the subject of Densmore's latest book, The Doors Unhinged: Jim Morrison's Legacy Goes to Trial.

Frying Pan News caught up with Densmore recently and riffed with him about what he calls "The Greed Gene," Morrison's views on money and his reconciliation with Manzarek before the keyboardist's death earlier this year.
John Densmore: We were talking about the title of the last chapter, "The Greed Gene," which is an offshoot of an article I wrote in The Nation about using your songs for commercials. In the trial I was on the witness stand and [their attorney] accused me of saying that the other guys in the band had the greed gene. And I said, "No, no, no, I was talking about myself" — that was when I made this commitment to tithe 10 percent [of my earnings to charity], like John Lennon in the '80s, when the Oliver Stone movie [about the Doors] came out. And my hand was shaking when I was writing these checks. And I was thinking, man, it only means you're doing really good — oh my god, the greed gene, right here in me, in all of us. There's nothing we can do about it. I think part of the point of this book, the undercurrent, is talking about it. There are some politicians who don't like regulation, but if we don't regulate the greed gene, we get the largest gap in the history of the country between the wealthy few and the poor.
Frying Pan News: There was an opportunity when the economy collapsed in 2008 and the crisis was traced to the lack of regulation of huge financial institutions, and for the first time in a generation, regulation became a good word.
Densmore: I will always fight for leveling the playing field, because I came from the 99 percent. I'm not in the one percent, but I have deep pockets and I know where I came from and I will fight for the 99 percent the rest of my life.
FPN: What did your parents do for a living?
Densmore: My dad was an architect, my mom was a housewife.
FPN: And their politics?
Densmore: They stuck an "I Like Ike" button on me, I didn't know what it meant. Now I do [laughing]. Although I love that closing speech [where Eisenhower talked about] the military industrial complex.
FPN: You were radicalized by the 1960s and the Vietnam War. You weren't raised with a set of principles around the issue of greed and economic inequality.

Densmore: I heard my parents, may they rest in peace, make a few slight derogatory racial remarks — '50s parents, what are you going to do?
My friend Van Jones is going [to co-host] Crossfire with Newt [Gingrich]. Even the title is wrong, because we need solutions, but they want to look at the battle, which is what we love. What would Newt say to regulation and all this shit? They're saying, hey, you're trying to legislate morality. If greed is in the blood, let's just play it out. You can't through laws tell people what to do — isn't that what they say?
FPN: They also say that the free market has created the greatest country in the history of the earth, the biggest middle class, and that the best way to lift all boats is to let the market do its thing.

Densmore: As someone who's got some dough, like they do, I want to go down as someone who's a little more compassionate, who's got some humanity [laughs and sighs]. Dick Cheney — he's got grandkids, he must have thought a couple of generations down the line.
FPN: You were working on this book for a while.

Densmore: This is my second self-centered memoir [laughs].
FPN: When you set out to write it, what did you hope to accomplish?
Densmore: For those who were interested in reading this thing I went through, I wanted that out there, because I got attacked by hardcore Doors fans at the beginning saying I'm destroying the band they love and all of that. If you read this I hope you get that I was trying really hard to preserve the legacy of the original members and what Jim wanted, and Jim's dead, he's my ancestor, so that's it. Michael Meade, my great friend, mythologist, writer — said that currency comes from the word "current." So the corporate beavers are damming the thing up with hording. And as I say, money's like fertilizer — when horded it stinks, when spread around things grow. I've already been attacked as a wealthy socialist. But the way we handle money is what's wrong with everything.
FPN: What do you want readers to get out of the book beyond what happened with the Doors' legacy?

Densmore: If those who have had great luck — and worked hard — notice that the playing field is so lopsided, if we can all somehow just be a little more kind and generous to others, it might be better. The world is hierarchical, there's always going to be doctors and nurses but…I'm trying to start a dialogue about money.
FPN: What would that dialogue sound like, and what could our national leaders from Obama on down do to stimulate that dialogue so it leads to something?

Densmore: Well, I'm just a musician, Danny [laughing]. I'm not copping out. I'm exposing myself, my finances and my band's finances — they're pissed at me for that — to just generate a dialogue, because we need to talk about it. Okay, it's corny, but what if billionaires paid 10 percent every year? That's some serious dough. And then others pay 10 dollars, because they have nothing. And the playing field could be helped quite a bit, I'd say. Then someone said, "That's a flat tax," and I said, "Oh, is that what that is?" I don't know, I'm not an economist. They say, whatever you do, the lawyers will weasel them out. Oh, so we shouldn't try, is that it?
FPN: What's the most surprising reaction you've gotten to the book?
Densmore: Check this out: I've had these book signings, and it's been so sweet, because book stores are closing, but there are about 2,000 independent record stores across the country. They all got their butts kicked when Borders came on, then Borders got its karma. And those that hung on have diversified, and vinyl is kind of a thing now, and box sets and books and posters — and community. Each one has a sense of community, people love these places, like what was lost with the coffee shops at Borders. I sell hundreds of books every night I go to one of these places. And I do press so they get their names [out]. So kids give me CDs to listen to and letters and stuff, I go back to my hotel room and a couple of them have money in them! And one of them said, "You really got under my skin with this tithing and giving back, and I ripped off the Doors for so many downloads and bootlegs that here's 50 bucks." [laughs] The other one was a guy in a Doors tribute band, and it was like, we played all your songs last week, we had a gig, you didn't get paid so here's 20 bucks.
FPN: You started a dialogue about money.

Densmore: It's not only a dialogue, it's being accountable. That's what regulation is, it's being accountable.
FPN: Studies have shown for years that as a percentage of their income the poor give much more generously than the rich.

Densmore: The rich are not a happy clan, either. God bless the child that gets its own. Trust-fund babies, like lottery winners, that's messy too. The old acid-head Tim Leary said, "One thing the rich have over the poor, they know that money's not it." [laughs] Now that can sound arrogant to someone without any dough, but the point is, well, Jay-Z, that's why he gave me these lyrics [thumbs through his book] — he gets it:
What do I think of success, it sucks too much stress…
I used to give a shit, now I give a shit more.
Truth be told, I had more fun when I was piss poor…
All I got is this big house, couple cars,
I don't bring half them shits out…
How many times can I go to Mr. Chow's, Tao's, Nobu…
I got watches I ain't seen in months,
Apartment at the Trump I only slept in once.
So what he's saying is, dough will not solve all your problems, it can be a void, maybe a bigger one, that's also in the equation of money. That's why I said it could sound arrogant to those who don't have it.
FPN: Of course the goal of the economic justice movement is to try and get people who don't have money more money — not just money, but retirement security, health benefits, a union that can look out for their rights. That's the flip side, that money isn't everything, but it's also essential to live a life at some level of dignity.

Densmore: My son-in-law, he graduated from University of Oregon, loved history, wanted to be a history teacher. This is during the Bush era. Slowly teachers are starting to be treated more like shit, lesser salaries, and this is a smart kid, he lost all his impetus to be a teacher. So several years ago he stumbled into this micro-brewery, there are several of them in the Northwest, and it's a model for the future of how to run a company. He now has a piece of the company, health benefits. The byproduct from the brewery they give to a free-range, grass-fed cow company, and they give the brewery free beef, which the brewery gives to all their employees barter wise. This is community, everybody looking out for each other. Wouldn't corporations get more out of people who feel part of the family?

FPN: How do you get multinationals or individuals to go against the greed gene?
Densmore: When one is altruistic, philanthropic, generous — wow, it feels almost like a high, it's like we're educated wrong to be greedy.
FPN: How did Ray and Robby react to the book?

Densmore: The inner circle knew Ray had cancer. Still it was quick, we didn't know it was that bad. I sent Ray and Robby the last chapter before it was published with a note saying, "I want to make sure you get to this, because the first part's going to be a hard pill, and this part's about how I love you guys, and we're so connected musically, and we created this thing in a garage in Venice that became so big." I know they both read it. We were pretty estranged. Then I heard Ray was more serious, and I called him, and thank God we had a closure, and I said, "Hey, I'm drumming for your health." And he said, "Chemo sucks and I'm going to Germany [for treatment]…" And so he was weak but optimistic. And he died a few weeks later [pause]. Thank god I had that phone call. So I called Robby and we got together; last time I saw him was at the trial, and their representatives accused me of funding Al Qaeda. When you don't have a case you character assassinate . . . That's when I last saw him, in the hallway, I was going to rip his throat out, and my friend and lawyer grabbed me….
I am not the Dalai Lama, I thought I would never forgive Ray, it will take me another incarnation, I just can't do it. Their thinking was, you started this war, we'll fire everything we got, and they did — a $40 million countersuit, more money than all of us made in our entire lives collectively — that will scare him away, and it scared me, but I didn't go away. And Ray dies, so I called Robby and said, "Hey, let's play." We haven't played in 10, 15, 20 years. So we're going to play a benefit for Ray in his honor. At the Whisky or the Wiltern, it depends if we get big, famous people. So that feels really healing.
FPN: Were you invited to the funeral for Ray?
Densmore: There was a private family thing in Napa where he had moved [pause]. To my sadness I was not invited to that. And Robby said, "That was a stupid decision. You should have been invited." And I appreciated that, because you'd think that death trumps everything. That's why I said, Hey, let's do our own thing down here. I want to read the last page or two [of my book] about Ray at the concert, which I would have done at [the family service].
FPN: Did you feel in that last conversation with Ray that there was reconciliation?

Densmore: Yeah, I had emailed him and told him I was drumming for his healing, and he thanked me. It was loving. He was a great warm, loving guy, and I am now listening to his parts on the Doors with fresh ears, and am just blown away by how unique he was. There was no keyboardist on the planet more appropriate to help lay the mattress that Jim put his lyrics on.

FPN: What would Jim say about America in 2013 in terms of the issue of greed and economic inequality?

Densmore: He was sort of from the school of, Get your individual evolution and then the repercussions will happen. He didn't name the Vietnam War in the "Unknown Soldier" lyrics, he was looking at a broader picture. "Changeling" [starts singing]: "I had money, and I had none/I had money, and I had none/but I never been so broke that I couldn't leave town/I'm a Changeling, see me change." I mean this is a guy, he didn't have a friggin' wallet, he had his license and his credit card between some cardboard in his pocket. We're buying houses, he's at the Alta Cienega Motel [laughs] — although he did have a Shelby Mustang, which he cracked up, it terrorized me to be in it with him. He was not that interested in dough, he wanted to say something with his words.
Filmmaker Adam McKay Talks About Dick Cheney and the Imperial Presidency
"Our democracy at its root is about the throne," says the creator of Vice. "But what Cheney tried to do was bring the power back to one person on that throne."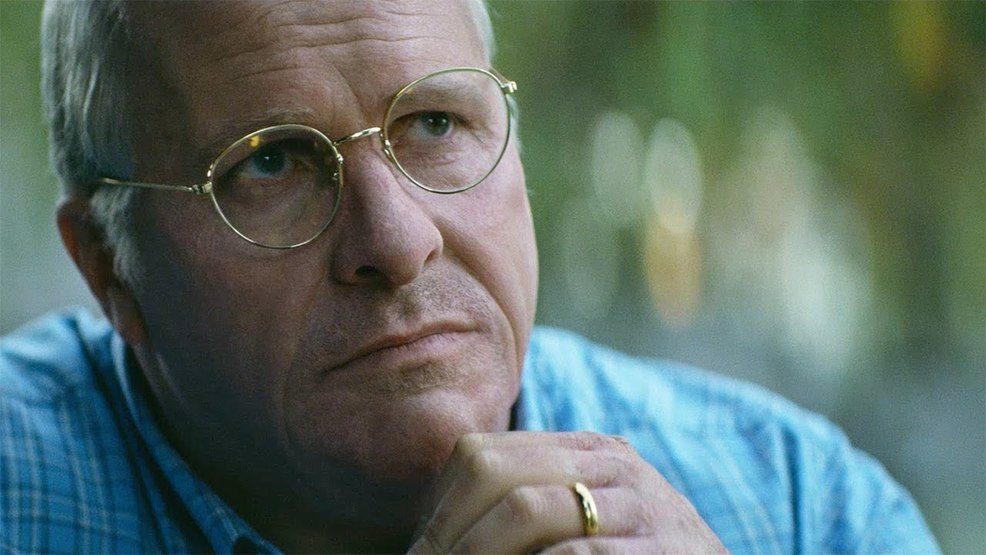 Vice President Dick Cheney quickly faded into the background after leaving the Bush White House in 2009. But while many may not remember the ins and outs of Cheney's record, the recent film Vice argues that he was one of the most powerful and influential architects of the current world, and that Cheney intensified the emergencies facing America today.
Capital & Main reporter David Sirota spoke with Vice screenwriter and director Adam McKay, who had taken on the project after winning an Academy Award for screenwriting on his previous movie, The Big Short.
Vice has been nominated for eight Oscars, including Best Picture — but has also generated its share of controversy. McKay discusses some of the criticism of the film here, along with the twists and turns of the life of Cheney, who rose to become arguably the most potent vice president in American history. The following interview excerpt has been edited for concision and clarity.
---
David Sirota: Do you believe that we are today living in the world that Dick Cheney created?
Adam McKay: Without a doubt, yeah. Trump is a force of charisma, but not in a good way. He's perfect for the 24-hour news cycle — no one knows how to dominate it better than him.
But the actual structural changes that happen to our government, to regulations, to the way we view democracy, to the way the American people interact with government … those changes happened under the hand [of] a grand master of bureaucratic knowledge, Dick Cheney. You look at the Middle East. You look into visions that were widened. I'd definitely go to that period and I say at the center of it, expanding executive power, was Dick Cheney.
There's a scene in the movie where a young Cheney is depicted as not all that partisan — it almost made it seem like him choosing a job with a Democratic or Republican lawmaker was completely random. Is that true to life?
It's not that far off. Cheney's dad was an FDR Democrat. [Dick Cheney] had no interest in politics at all through high school…The first time he really started getting any taste for feet-on-the-floor politics was when he was getting [his] master's up in the University of Wisconsin. He did intern for a Republican, handed out buttons and stuff. We interviewed some people from his early days. He was not an ideologically driven guy.
What he knew was that when he went to D.C. he needed a rocket ship. He needed to get something going. Lynne wasn't entirely happy about him taking this fellowship. She wanted him to get a Ph.D. and become a professor. That was what she always pictured that they would do. So he had to get something going quick when he got to D.C. because he wasn't making any money. And if you wanna get something going quick in the late '60s in Washington, D.C., Donald Rumsfeld was your guy.
What do you think radicalized Dick Cheney and made him such an ideologue?
The first radicalization was just the environment he kind of came of age in, which was the Nixon White House and the Ford White House, which were all about executive power — the imperial presidency. And then his conversation about the unitary executive theory with a young [Antonin] Scalia, who was a lawyer in the Justice Department.
Everything that I found with Cheney goes back to the unitary executive theory. You look at his minority opinion that he wrote on the Iran-Contra affair with David Addington. They actually have several lines in it where they say the president has monarchical-like powers.
The radicalization of Cheney, to me, is two steps. Number one is the political environment he grew up in, [and then] introduction to the unitary executive — [which] was weaponized by 9/11. Especially when he said, "Give me all the unfiltered intelligence." A lot of Washington insiders said, "Anyone who would do that — [it] would drive them crazy." One guy described it as like "listening to Led Zeppelin full volume, 24 hours a day."
So I think he was already an extreme right-winger who then came into collision course with this very traumatic event, 9/11.
Your movie depicts Cheney as motivated by the acquisition of power — but do you believe he had specific policy goals beyond that?
As far as policy goals go, war is the key to being able to use these sorts of unparalleled powers. Some legal scholars would call [these] insane powers. So I always felt like Cheney was putting together these pieces of power to expand his own power … which I do believe made him a power addict … His wife's desire for power, and by extension, America's desire for power, which did fit neatly with the neocons.
But I also think invading Iraq did two things. It activated the unitary executive theory — [if] writings from the DOJ [Department of Justice] that came about at that time were filled with references to the unitary executive theory.
And yes, the oil too, was a part of it. Cheney also is an oil guy. He grew up in an oil state, Wyoming That was his whole life. All his friends are oil guys. I always look at Cheney as a right-hand man, and I think that he serves power: Sometimes that power is oil barons, other times that power is a presidency — the notion of a powerful presidency.
So I think Iraq was sort of a mishmash of ideas. I think it was unitary executive and I think it was definitely oil, and I think it was most of all expansion of executive power and a show of force to the world.
What are the most significant and lasting parts of Cheney's legacy?
I would just say in general, those eight years of Bush and Cheney were so dispiriting that they made a lot of people kind of give up on government. And the fact that we can't fix something that really can be improved pretty easily and pretty quickly, like the opioid epidemic or like gun safety laws. Those are things that 30, 40 years ago we would've had bills passed on the issue. We would've seen fewer deaths within a year, within two years. Even the assault weapon ban, you saw deaths go down after that…
Then, obviously, the Middle East is just a wreck. Our friend, Adam Davidson, had a friend of his, a journalist, go to Iraq recently and come back and just say, "It's awful. It's completely undone." And obviously, with what happened in Syria, ISIS, all that kind of stuff. Those are the clear, kind of bad effects of Cheney and I would say the rise of this particular form of the Republican Party.
Much of your film resurrects events that have been forgotten in the American psyche, because we have this tendency to venerate leaders the moment they leave office. It's as if presidents and their administrations suddenly get immunity from retrospective scrutiny. Why do you think that is?
I feel a lot of this goes back to the pardoning of Nixon. That's a bad, bad thing. I think he should've done some time. I think it's important to not imbue these leaders with king-like mystical properties. Do you remember Jerry Lewis saying, "We should never criticize the president"?
I think we just like the idea of powerful people. We like the idea of a king. We like the idea of these celebrities that get treated like kings. Why did the Bushes keep getting elected to office? Why did the Kennedys keep getting elected to office after several of them did pretty terrible things? We just like that idea. We like the idea that some people's blood is more special than ours. I don't know why. It's really deranged…
Our democracy at its root is about the throne. What they tried to do with the Constitution, the original people that wrote it, was break up the power so you don't have one crazy guy sitting in the throne. But what Cheney tried to do was bring the power back to one person on that throne…
I guess my answer is democracy is still really new, and clearly it's not going well right now. And I think we're going to have to have a whole moment where we look at it and fix a bunch of stuff because parts of it aren't working too well.
Many people say Donald Trump's administration is the worst in American history. After doing a movie on Cheney and the Bush administration, do you agree?
Everyone wants things to be ranked and compared to each other. The real answer is that there is a safe that was filled with diamonds that represent our democracy and checks and balances. They couldn't get a goon like Donald Trump to go in and crack the safe because he doesn't even read books. Like he's not an educated guy.
So they had to go get an expert like Dick Cheney to go in there. Dick Cheney went in, he cracked the safe, he took all the jewels out of the safe, he exited the store, he left the front door wide open. Then after an hour some stray dogs wandered into the store and started crapping all over the place and peeing everywhere. And then when the owner went in, one of the dogs bit him and he said, "These dogs are the worst."
That, to me, is Cheney versus Trump. Yeah. Cheney cracked the safe, Trump is the strange bizarre dude who wandered in (and) took a crap in the store…The police arrest the street guy because look, he took a crap. He's in the store. Meanwhile, Cheney is across town giving W. Bush one diamond while he takes the other 99 and W. Bush is delighted with the one diamond.
---