The Dixon Family Chronicles: "A Little Past Seven"
Illustration by Manoel Magalhães
The two uniformed cops from Southwest Station who'd remained behind stood off to one side as residents of the Eden Arms and their neighbors continued to speculate about the shooting. Various theories were voiced but there was agreement of a sort on some facts derived from the eyewitnesses. A late model Toyota, or it could have been a Honda, rounded the far corner at a normal rate of speed. The vehicle slowed as it approached mid-block where the Arms was located. A smoked passenger window slid down some and a barrel of a gun was then rested on the window. Blam, blam, blam went the gunfire and the car roared away. The odd thing was, the weapon didn't seem aimed at the few pedestrians around. Rather it seemed to be pointed upward.
The cops speculated the bullet that took out the window to the laundry room was a ricochet, possibly off the metal casing of the switch box on one of the telephone poles.
"See, that's what I'm talking about," Larry Wardlow said. "Them pants saggers can't shoot straight to save their mommas cause of all that dope they be smoking, but come on, they do a drive-by to just shoot into the air?"
Arms folded, Alma Gutierrez regarded the retired barber for a beat, then asked, "So what are you getting at, Larry?"
He glared at her as if reason were her enemy. "Do I have to spell it out for you? Who benefits from scaring us out of here?" He looked around conspiratorially, then back at Gutierrez and Dixon, who also stood nearby. "The university," he hissed.
Dixon smiled. "That's Blacklist kind of talk." He enjoyed that TV show with its twists and turns, the main characters playing out their own agendas against each other.
"Yeah," Wardlow answered, "where's our landlady at? How come she's not out here?"
"Probably her daughter took her to one of her many doctor's appointments," Gutierrez mildly pointed out.
"You aren't speculating Belle was at the wheel and Grace did the spraying, Larry?" Dixon chided.
Wardlow shook his head. "Very funny, Hank. I'm just sayin' there's no such thing as coincidences." The tenant meeting they and the others in the building had had with Grace, the owner and Belle, her daughter, hadn't been fruitful. The two had been closed-mouthed, not promising anything but not being definitive either. The Eden Arms residents met afterward and interpreted this to mean that Belle and Grace were in negotiations with the university for the right price.
As people began to trudge back indoors, Dixon stood there on the dry patch of lawn, hands on his hips. He didn't want to get more involved, but it seemed he was getting pulled further into fighting to keep his home—meager as it was.
"Hank," Alma Gutierrez said, jarring him from his reverie.
"Yes, Alma?"
"You busy for Thanksgiving?"
"No, not really. Fact, Jess, my niece, might drive in and we were wondering about that. Aren't you going to your sister's as usual?"
"Not this year. I'm going to make a turkey and a friend is bringing homemade tamales. You two are welcome." She frowned, then said, "Don't you have a nephew as well?"
"I do, but he's got other plans up north. Anyway, this is great, Alma. Thanks a lot. What should I bring?"
.   .   .
 Little Joe Dixon exited the downtown Berkeley BART station on Shattuck. It was just past seven and a bustling evening had settled over this part of the Bay Area. Lights through plate glass windows of secondhand vinyl record stores, blaring neon green crosses of medical marijuana shops and the fluorescents of tattoo parlors washed warm whites and yellows onto the thoroughfare and its pedestrians. Overhead the sky was dark velvet, the moon pale and translucent as if it was receding from the Earth. His long legs took him across the street in a diagonal, a slight wind biting at his lean face. He walked north for a few blocks, stopping at what would be called a liquor store in next-door Oakland but was called a House of Spirits here in Berkeley. Among the cheeses and wines, he bought a six-pack of a local microbrew beer. Little Joe then continued on, soon turning east along a side street.
He arrived at an apartment building of 1930s vintage and, after speaking into the intercom, got buzzed past the entrance gate. He ascended the central enclosed stairwell and knocked on the appropriate door.
"It's open," a voice said from inside.
Little Joe entered and was greeted with heated air, waves and hellos from the five others in the room. He knew four but the fifth one was a newcomer to their semi-regular poker game.
"Hey now," he said to the group. He removed his coat and put the beer in the fridge. Little Joe then sat at the round table they used for their games. He sat directly across from the new player and they nodded at one another. He got out a twenty to buy his chips.
Peter Moore, their co-host, gestured as the chips were divvied up by his significant other, Jonas Bond. "Joe, this is Vic Cole … Vic, Joe Dixon, or to the ones in the know, Little Joe."
He shook the newcomer's hand. The man was several years older than the rest, somewhere in his forties, Little Joe surmised.
"Pleasure," Victor Cole said.
"Vic's a redeemed lawyer, Little Joe," Elva Avalos said. She was a tatted bodybuilding water engineer for the city. The fourth poker player, Joanie Kriss, got up to retrieve a beer.
"How's that?" Little Joe said.
"I used to work for one of those cutthroat firms in their union-busting division," Cole said.
"Yeah," Little Joe said, pulling his chips to him. He mentioned the fulfillment center his sister worked in and that she'd recently been at a meeting with a labor rep.
"Oh yes," Cole answered, "they're a big client of the firm. I know the game plan they're going to run from A to Z." He gave a low chuckle. "Hell, I helped design the playbook."
Little Joe said, "I know you must have signed a non-disclosure agreement, but what can you tell me about that?"
Victor Cole displayed a Cheshire grin tinged with sadness. "Oh, there's ways … I do want to redeem myself."
---
The Dixon Family Chronicles appears every Wednesday. See also:
Chapter 1: "The Sink Man"
Chapter 2: "SOL"
Chapter 3: "Time Is Tight"
Chapter 4: "Early in the Morning"
Chapter 5: "You Gonna Step Up?"
Chapter 6: "Esoterica"
Chapter 7: "Which Side Are You On?"
Chapter 9: "No Justice …"
Chapter 10: "Live for Today"
Chapter 11: "The People United"
Government Shutdown's Silver Lining: A Corporate Hiring Guru Speaks Out
Co-published by Fast Company
Ending the shutdown won't curtail the hiring opportunities for corporate recruiters, says one expert. It's like divorce: Once you start thinking about leaving, the odds that it will happen go up dramatically.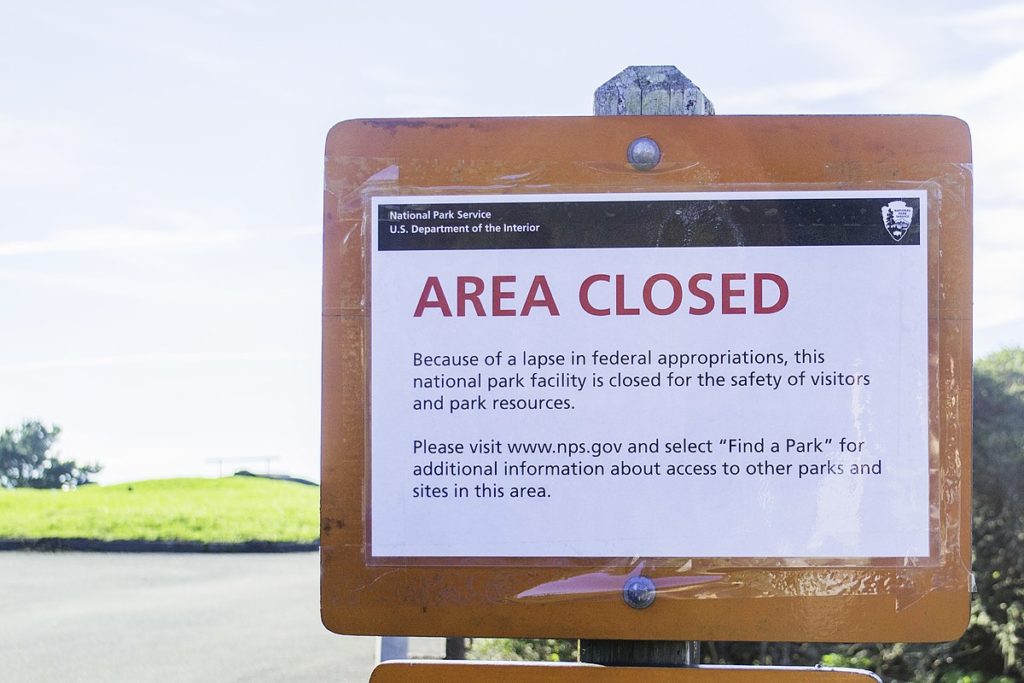 ---
In the new economic climate, even the most mission-driven of federal workers might be forgiven for abandoning the nation's parks, airways and regulatory agencies.
---
Co-published by Fast Company
When the federal government shut down for 16 days in 2013, corporate hiring guru John Sullivan advised companies on how to raid federal government workplaces for talent.
A blog post he penned at the time caused some to charge him with being unpatriotic, he said recently, while others thanked him for the reminder that federal workers were ripe for the plucking.
This time around, the climate is even better for corporations looking to cull staff from a workforce that is already well-trained and also known for its loyalty, Sullivan tells Capital & Main by phone. He describes the current moment—with hundreds of thousands of federal employees forgoing paychecks and, in many cases, sitting at home — as tantamount to "a sale on Black Friday."
---
Congresswoman:  The shutdown could have a long-term impact on the federal government's ability to attract workers with IT skills.
---
"If you've been screaming for the last two years" about the skills-and-talent shortage, "this week there isn't one," says Sullivan, who heads the human resource management program at San Francisco State University's College of Business.
The partial shutdown, that began on December 22 when President Trump failed to secure funding from Congress for his border wall, has impacted employees at a host of federal agencies, including the departments of Agriculture, Commerce, Homeland Security, Housing and Urban Development, Interior, Justice, State, Transportation and Treasury and the NASA.
What makes this particular shutdown so suitable for raiding federal workplaces? It's not just that employee morale has taken a nosedive, thanks to a president who is at war with many of the agencies he oversees. Nor is it only the fact that Trump threatened to keep the government closed for as long as a year, a notion that "really scares people," says Sullivan.
---
With Amazon's opening new offices in the District of Columbia area, three out of four IT workers in DC say they would consider leaving their current jobs for the tech behemoth.
---
It's also the economic climate. Companies are growing. Unemployment is low. Remote work is increasingly an option. Technical advances have made looking for a job easier than it was in 2013. "You can say 'boo' to your phone and apply for a job," adds Sullivan, delivering his matchmaking pitch with such force that even the most mission-driven of federal workers might be forgiven for abandoning the nation's parks, airways and regulatory agencies.
Congresswoman Robin Kelly (D-IL), the ranking member of the House Subcommittee on Information Technology, worried, in a statement last week, that the shutdown would have a long-term impact on the federal government's ability to attract workers with IT skills. The federal government has generally struggled to attract young tech workers, and Amazon's new offices in the District of Columbia area has three out of four IT workers in DC saying they would consider leaving their current jobs for the tech behemoth.
Tech workers — and upper-salaried talent — are not the only employees coveted by the private sector, says Sullivan. Forest Service employees. Coast Guard workers. Transportation and Safety Administration agents. Any unpaid workers could be lured away, especially in states like California and Texas, where economies are strong, he maintains. An employment agency for California's casinos recently put this shout out on Twitter: "Any @TSA employees looking for new opportunities, PTGaming is hiring!" along with the popular hashtag, #shutdownstories.
The shutdown could also prompt federal employees to throw scruples to the wind and step into the infamous revolving door that leads workers from government jobs to the private sector and back again. When Sullivan was advising companies in 2013, he helped firms hire from agencies that regulated them.
"And by the way," asks Sullivan, persisting with his siren song, "if I was a regulator, [with] President Trump eliminating all those regulations, why am I needed? Why not go to the private sector?"
Sullivan, who says he is an underpaid government worker in his own right, is concerned about the public cost of his and others' efforts to lure away the federal government's top talent. The best employees will leave first, and "literally billions" in training dollars will be lost, he predicts.
But he puts the blame squarely on a public sector that undervalues its workers. Corporations that pilfer federal government workforce for talent offer a kind of public service and corrective by demonstrating the price that must be paid "for degrading public service and unnecessarily frustrating federal employees," he wrote in his 2013 post.
Ending the shutdown won't curtail the hiring opportunities for corporate recruiters, says Sullivan. "It's like divorce. Once you start thinking about [leaving], the odds [that it will happen] go up dramatically."
---
Copyright Capital & Main