The Birth of a Public Utility, the Future of a City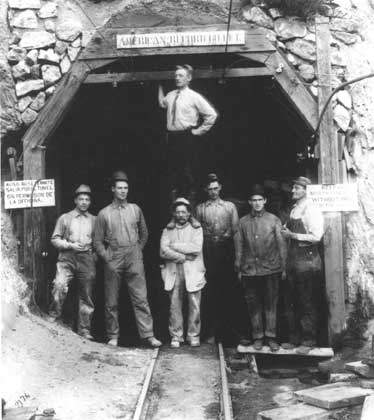 Los Angeles Aqueduct tunnelers
With all the hoopla about the centenary of the L.A. Aqueduct last week, I looked again at an article on a related piece of our history – the birth of public power. The early 20th Century was an age not entirely unlike our own, with high levels of inequality and most of the wealth controlled by a powerful few. It was in this climate that Los Angeles' labor unions and working class communities fought for a publicly owned energy utility, to be sold at cost.
Jeff Stansbury argued in a 2011 L.A. Times opinion piece that while the reformers of the day are often credited for bringing public power to the city, they had actually allied themselves with L.A.'s three private electric companies, which wanted to control the power that would be generated by the aqueduct's hydroelectric plants. Meanwhile, the Central Labor Council, the International Brotherhood of Electrical Workers and other unions pushed for a citywide straw poll in 1911 that would come down on the side of municipal power for homes and businesses.
Back in 1910, Los Angeles had a population of 320,000. Now it's a sprawling metropolis of almost four million people that consumes 200 billion gallons of water a year. Municipal power had strong popular support, especially in the blue collar wards of the city. But the power plants still needed to be funded and the labor unions eventually split on the question of whether to support public power when the city council moved to place the bond on the ballot. Some in labor feared municipal power would reward a hostile ruling elite.
The establishment of a public power utility would put the agency in the hands of a city council that had opposed the activists' bid for a living wage law and proportional representation in city elections. Critics in labor also remembered that the city had overseen the building of the aqueduct, where workers were badly paid and fed. But the Central Labor Council took the long view and, overwhelming opposition within its ranks, ended by supporting the bond that built the aqueduct's generating stations and created a city-owned power distribution system. The bond won the support from 71 percent of the voters in 1914.
What's the importance of this history to today?
One lesson is that it's not just the William Mulhollands of the world who can make history. For another, it's a reminder that the benefits we often take for granted are rooted in struggle, difficult choices and compromise. DWP's history has been contentious, but it was Los Angeles' ownership of its power plants that kept the lights on during the 2001 energy crisis, caused by the state's utility deregulation scheme. Other service areas suffered from rolling blackouts. DWP's power rates are lower and its power is more reliable than those of surrounding utilities, which must share profits with shareholders.
One hundred years later the struggle continues – if in a different form. We now know the devastating effects our thirst for water and power has on communities and on the planet. DWP has committed hundreds of millions of dollars to try to mitigate the damage that the aqueduct has wrought on the Owens Valley. In addition, L.A. has pledged to eliminate greenhouse gas-producing coal from its power mix–it now accounts for about 40 percent of our energy—and move toward cleaner sources such as wind, solar and energy efficiency. At the same time, DWP needs to decrease its reliance on imported water and modernize an aging infrastructure.
That transformation of the utility will likely mean higher rates. It will also produce thousands of additional jobs and billions of dollars in investment in the region. We need to be sure that the people in need of jobs and who struggle to pay their bills, those who typically live closest to polluting power plants–indeed those who might have fought hardest for public power one hundred years ago–are part of the conversation about how the benefits of a greener and more modern utility are shared. L.A.'s power system of the future – with its smart grid, electric charging stations, rooftop solar and increased reliance on energy efficiency – should continue to be true to the democratic principles that gave birth to it.
Green New Deal Targets Link Between Trade Policy and Climate Change
Rep. Alexandria Ocasio-Cortez's resolution spotlights stealth connections between free trade deals, offshoring and carbon emissions.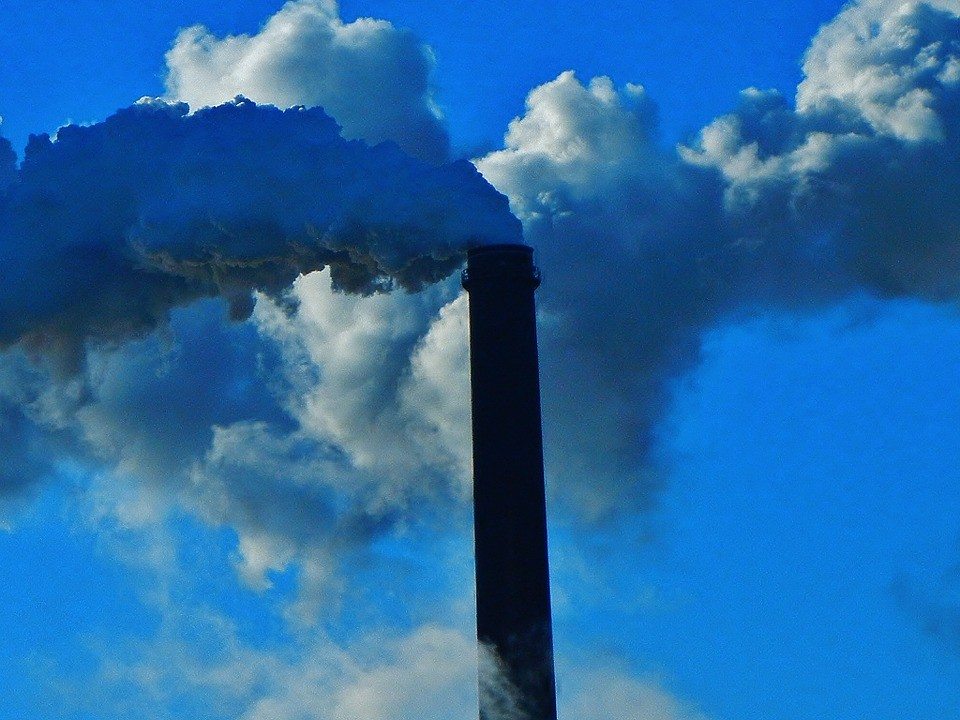 Congressional Democrats on Thursday unveiled landmark Green New Deal legislation outlining proposals to combat climate change — and the measure does not stop at the American border. The resolution calls for new trade laws to halt America's continued export of carbon pollution to countries across the globe.
The link between trade policy and climate change may seem far-fetched, but it is illustrated by the relationship between emissions in different countries. For example: In recent years the United States and Europe had been reducing their own greenhouse gas emissions. That seeming progress has been offset in developing countries such as China, which has seen a significant spike in emissions to the point where it now produces more greenhouse gases than the United States and the European Union combined.
On the surface, these trends might appear to show wealthy nations' proactively decarbonizing their economies, and developing nations failing to do the same. However, China's emissions are not happening in a vacuum: Research suggests they are being fueled by the United States through the trade policies that the Green New Deal resolution targets.
Over the last few decades, under major free trade agreements, corporations have been shifting manufacturing facilities from the United States to developing-world nations like China, where labor and environmental laws are weaker. That shift has not only eliminated millions of American manufacturing jobs, it has also moved carbon emissions to those countries.
The result: The United States and EU had been domestically producing less greenhouse gas emissions, but the picture looks much more grim when considering "consumption-based" emissions — that is, emissions associated with the production of imported goods purchased by a nation's consumers.
"What appears [at first sight] to be the result of structural change in the economy is in reality just a relocation of carbon-intensive production to other regions—or carbon leakage," wrote Dutch researchers in a 2016 report for the Institute for New Economic Thinking (INET).
* * *
Data compiled by researchers at Oxford and the University of Edinburgh show that when consumption-based emissions are considered, the United States and the EU have been fueling carbon emissions through their import-dependent economies.
"If we switched to a consumption-based reporting system," wrote these researchers, "the annual CO2 emissions of many European economies would increase by more than 30 percent and the USA's emissions would increase by seven percent."
While not fully fleshed out, the Green New Deal resolution appears to recognize the link between trade and climate change. The measure, which is sponsored by Rep. Alexandria Ocasio-Cortez (D-NY) and Sen. Ed Markey (MA), calls for "enacting and enforcing trade rules, procurement standards, and border adjustments with strong labor and environmental protections to stop the transfer of jobs and pollution overseas; and to grow domestic manufacturing in the United States."
That demand challenges the existing template of American trade pacts: Up until now, those deals have not included provisions designed to reduce carbon emissions. Indeed, watchdog groups have noted that the term "climate change" was not mentioned in the draft of the proposed Trans Pacific Partnership — a deal that environmentalists said would accelerate greenhouse gas emissions.
The Green New Deal — which is only a non-binding resolution and would not create new programs — asks for a change in that trade model. The idea is to include environmental provisions in trade pacts and to use trade policies to encourage manufacturing facilities to return to the United States, where they would be subjected to more stringent emissions rules as they produce goods for Americans.
That demand is supported by the findings of the INET report, which noted that because of the globalized economy, domestic emissions reductions alone will not be enough to ward off catastrophic climate change.
"It is no great achievement to reduce domestic per capita carbon emissions by outsourcing carbon-intensive activities to other countries and by being a net importer of [greenhouse gases]," they wrote.
---
Copyright Capital & Main