The Art of Coalitions: Building Teams of Rivals, Not Enemies
One of the most exciting and inspirational aspects of coalition building is seeing the success and victories that people get when they come together for the common good of their community. The time and effort that can go into the work is nothing compared to the feeling of victory once the campaign has been won, and the people and community feel the victory themselves.
Unfortunately, groups that have never worked together are often times unwilling to do so because of longstanding suspicions or differences, so building coalitions around economic enhancement projects, political campaigns, religious events and community change is a very hard thing to do. However if you apply some strategy rules to the process you can build a great coalition.
First, you have to believe in what you are trying to build together – and also believe that it can be built. You can't waste time fighting a cause that is not winnable.
Second, there must be a feeling that you can win together what you cannot win alone. If you don't feel this, why do you need to go through the process and headaches of working together? The reason for creating a coalition is the power, resources and numbers that it brings out for a cause, showing that there is widespread support for it.
Finally, a good coalition makes room for self-interest. Each partner needs to know why everybody's at the table: What are they looking for? Why do they want to be a part of this coalition? Answering these questions will help coalition partners feel comfortable with whom they are working and contribute to an environment of transparency — something that will be important as the campaign heats up.
Here's an example of what I mean. In 2010 I went to Gulfport, Mississippi to meet with members of the Mississippi Gulf Coast Building and Construction Trades Council. I was meeting with them to propose a community-labor partnership that would work to create jobs and make sure people from the local community got these jobs.
All this revolved around a prospective gasification plant being built in Moss Point, a nearby town. At the meeting I knew what would be the union's self-interest. A building and construction trades council always has a bottom line — and that is how many jobs they can bring to their members, especially when those members are not working or, as many members of the trades say, "are on the bench."
As we waited for all the people to arrive at the meeting, I nervously perused the room – which was full of Southern white men. I asked myself, What I have I gotten into?
Out of nowhere one of them blurted out, "Only good thing about America these days is Obama."
Wow, I thought, did I just hear him right? Yes, these white Mississippians were extolling the African American President of the United States of America. That helped me to understand quickly that we were on the same side, wanted the same things and that we could work the same way together to get them. Not only did these men embrace the ideal of a coalition but they clearly understood that it took the total community to help them get what they wanted — more jobs.
We went on to build a coalition that was represented by faith-based and labor organizations, educators, environmental organizations and community groups. Each organization brought its knowledge, history and values to the table. This small Mississippi town was educated about the values and virtues of the collective bargaining system, and how Community Workforce Agreements allow their sons and daughters to not just get jobs, but to develop careers. It was educated about environmental impacts and what mitigations could be put in place to protect the town. While the community got a greater understanding of unions, labor got a greater understanding of the power of the community.
Many good things started happening. Working through the schools, the trades were able to start outreaching for perspective jobs training programs and the coalition began to understand the power it had through community benefits. Moss Point's elected officials became interested in the work of the coalition. The coalition's cohesiveness allowed it to deal with critical environmental issues together — and to ultimately decide that the plant posed too much of a threat to the community, given the amount of water it required to be being taken out of a local river each day.
The coalition, working together, realized that building a gasification plant was a bad idea for Moss Point, Mississippi. However, because its members developed trust in each other, it is now looking for a better and greener project with the help of Moss Point's mayor. The project now has to be one that will create jobs for local residents, while protecting the environment. So at the end of the day opposites ended up attracting, to create better opportunities for a community.
(Formerly LAANE's Director of Training and Outreach, the Rev. William Smart is the new President and CEO of the Los Angeles chapter of the Southern Christian Leadership Conference.)
Government Shutdown's Silver Lining: A Corporate Hiring Guru Speaks Out
Co-published by Fast Company
Ending the shutdown won't curtail the hiring opportunities for corporate recruiters, says one expert. It's like divorce: Once you start thinking about leaving, the odds that it will happen go up dramatically.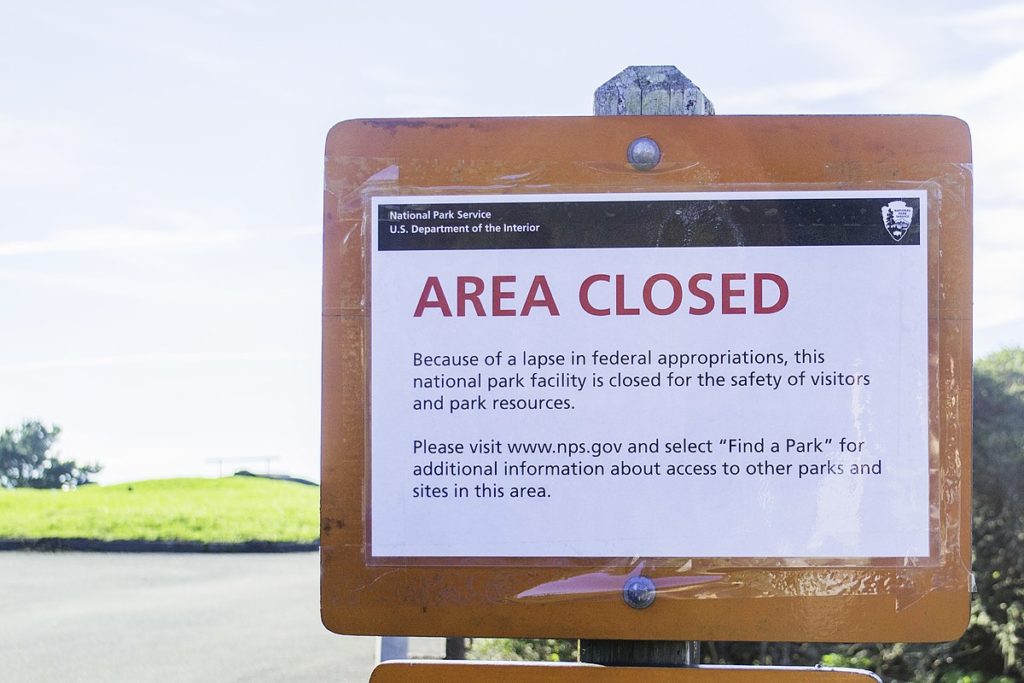 ---
In the new economic climate, even the most mission-driven of federal workers might be forgiven for abandoning the nation's parks, airways and regulatory agencies.
---
Co-published by Fast Company
When the federal government shut down for 16 days in 2013, corporate hiring guru John Sullivan advised companies on how to raid federal government workplaces for talent.
A blog post he penned at the time caused some to charge him with being unpatriotic, he said recently, while others thanked him for the reminder that federal workers were ripe for the plucking.
This time around, the climate is even better for corporations looking to cull staff from a workforce that is already well-trained and also known for its loyalty, Sullivan tells Capital & Main by phone. He describes the current moment—with hundreds of thousands of federal employees forgoing paychecks and, in many cases, sitting at home — as tantamount to "a sale on Black Friday."
---
Congresswoman:  The shutdown could have a long-term impact on the federal government's ability to attract workers with IT skills.
---
"If you've been screaming for the last two years" about the skills-and-talent shortage, "this week there isn't one," says Sullivan, who heads the human resource management program at San Francisco State University's College of Business.
The partial shutdown, that began on December 22 when President Trump failed to secure funding from Congress for his border wall, has impacted employees at a host of federal agencies, including the departments of Agriculture, Commerce, Homeland Security, Housing and Urban Development, Interior, Justice, State, Transportation and Treasury and the NASA.
What makes this particular shutdown so suitable for raiding federal workplaces? It's not just that employee morale has taken a nosedive, thanks to a president who is at war with many of the agencies he oversees. Nor is it only the fact that Trump threatened to keep the government closed for as long as a year, a notion that "really scares people," says Sullivan.
---
With Amazon's opening new offices in the District of Columbia area, three out of four IT workers in DC say they would consider leaving their current jobs for the tech behemoth.
---
It's also the economic climate. Companies are growing. Unemployment is low. Remote work is increasingly an option. Technical advances have made looking for a job easier than it was in 2013. "You can say 'boo' to your phone and apply for a job," adds Sullivan, delivering his matchmaking pitch with such force that even the most mission-driven of federal workers might be forgiven for abandoning the nation's parks, airways and regulatory agencies.
Congresswoman Robin Kelly (D-IL), the ranking member of the House Subcommittee on Information Technology, worried, in a statement last week, that the shutdown would have a long-term impact on the federal government's ability to attract workers with IT skills. The federal government has generally struggled to attract young tech workers, and Amazon's new offices in the District of Columbia area has three out of four IT workers in DC saying they would consider leaving their current jobs for the tech behemoth.
Tech workers — and upper-salaried talent — are not the only employees coveted by the private sector, says Sullivan. Forest Service employees. Coast Guard workers. Transportation and Safety Administration agents. Any unpaid workers could be lured away, especially in states like California and Texas, where economies are strong, he maintains. An employment agency for California's casinos recently put this shout out on Twitter: "Any @TSA employees looking for new opportunities, PTGaming is hiring!" along with the popular hashtag, #shutdownstories.
The shutdown could also prompt federal employees to throw scruples to the wind and step into the infamous revolving door that leads workers from government jobs to the private sector and back again. When Sullivan was advising companies in 2013, he helped firms hire from agencies that regulated them.
"And by the way," asks Sullivan, persisting with his siren song, "if I was a regulator, [with] President Trump eliminating all those regulations, why am I needed? Why not go to the private sector?"
Sullivan, who says he is an underpaid government worker in his own right, is concerned about the public cost of his and others' efforts to lure away the federal government's top talent. The best employees will leave first, and "literally billions" in training dollars will be lost, he predicts.
But he puts the blame squarely on a public sector that undervalues its workers. Corporations that pilfer federal government workforce for talent offer a kind of public service and corrective by demonstrating the price that must be paid "for degrading public service and unnecessarily frustrating federal employees," he wrote in his 2013 post.
Ending the shutdown won't curtail the hiring opportunities for corporate recruiters, says Sullivan. "It's like divorce. Once you start thinking about [leaving], the odds [that it will happen] go up dramatically."
---
Copyright Capital & Main