Tea'd Off! Why the Baggers' Grassroots Aren't Green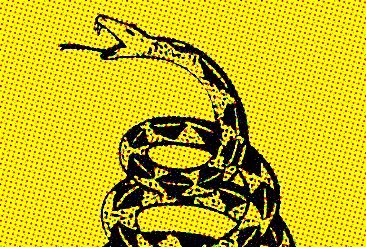 It's not known if the Tea Party will ever be identified by one color, the way our two dominant political parties are. With red and blue already taken, it's tempting to guess that the Tea Party would embrace – well, white. In any case, it won't be green. Consider a February 4 New York Times piece, which spells out the tireless campaign waged by the movement against any legislation tilting toward a sustainable environment. Some of the laws vehemently contested include:
A Virginia "county's paying $1,200 in dues to a nonprofit that consults on sustainability issues."
A Maine public works project designed to ease highway congestion.
A high-speed train network for Florida.
The reason for Tea Party opposition to these seemingly uncontroversial undertakings is a deep suspicion of an obscure and nonbinding United Nations resolution passed in 1992. "Agenda 21" encouraged energy and land conservation but is now pointed to as the secret template by which the Obama administration seeks to enslave every American. Even such seemingly innocuous local initiatives as proposed bike lanes or smart meters for utilities set off alarms about European-style government intervention – or worse. Because of this, Tea Party members only smell Camembert and Shari'a law whenever a green ordinance is placed on a town council's agenda.
The GOP has lustily embraced the tea baggers' war against U.N. perfidy – going so far as to announce that "[T]he United Nations Agenda 21 plan of radical so-called 'sustainable development' views the American way of life of private property ownership, single family homes, private car ownership and individual travel choices, and privately owned farms; all as destructive to the environment." Donald Cohen, of the Cry Wolf Project and Frying Pan News, has recently written about the united front formed by the Tea and Republican parties to battle one of the most sinister threats to privacy and liberty – the energy-efficient light bulb.
There has always been a segment of the citizenry that scares itself silly while telling political ghost stories around the campfire. To them, current events are the spawn of hidden histories or secret conspiracies. Half a century ago the fluoridation of drinking water was held to be a Communist plot, along with gun registration and, of course, the U.N. These fears sometimes found their way into mainstream political discourse, creating a white-water current of paranoia that runs through some policy debates.
That craziness has never died down – in fact, it became the foundation on which more craziness has been poured in succeeding decades. Tax deniers, for example, have tried to base legal defenses on the so-called "missing" Thirteenth Amendment, appeals to admiralty law or assertions of personal sovereignty. Historical revisionism, black helicopter sightings and talk-radio chatter about conspiracies have irrigated the political fringes for years until they have reached the taproot of mainstream conservatism. This might help explain today's atmosphere in which many people believe that President Obama was born in Africa, evolution is a lie and climate change is a monstrous fraud.
This would all be macabrely funny if it didn't affect those of us who simply believe in clean air and water. According to the Times piece, written by Leslie Kaufman and Kate Zernike, "more than a dozen cities, towns and counties, under new pressure, have cut off financing for a program that offers expertise on how to measure and cut carbon emissions."
By treating environmental protections as existential threats to American liberty, Tea Partyers are helping to degrade everyone's water and air. Not only that, but Kaufman and Zernike report that Tea Partyers in California and elsewhere are opposing urban density plans designed around public transportation stations – meaning badly needed jobs vanish from consideration every time a public works project is shouted down.
In some ways the new Tea Party war against environmental improvements mirrors the party's war against the White House's health care reform law. And this irrational fight also confirms journalist Thomas Frank's observation that powerful interests have manipulated Americans into fearing and hating the very same government initiatives that could benefit them the most. At the rate the political conversation is being pulled toward the padded walls of extremism, today's fantasies might soon be accepted as conventional wisdom by many. It wouldn't be surprising if, when Obama leaves office, a sizable number of people will claim he was never even born – or that the proposed pocket park they helped kill was just the One World Order's playground.

Did Disneyland Try to Sink a Bill Protecting Workers from Lead Poisoning? 
Why would Disneyland, which hosts thousands of kids every day, be part of an effort to defeat a bill that simply requires reporting of blood-lead levels high enough to produce heart disease and serious brain disorders?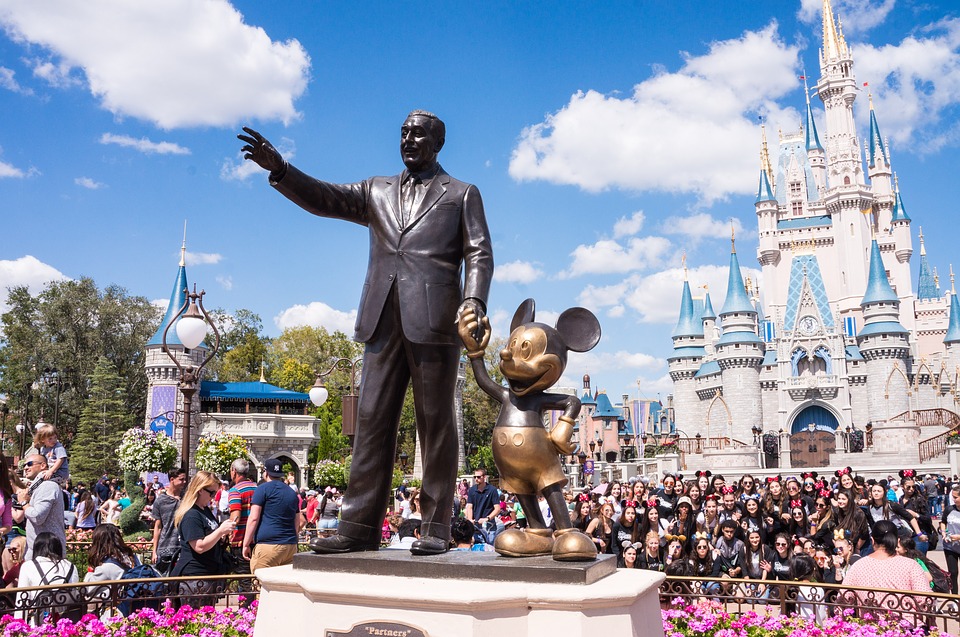 When Assemblyperson Ash Kalra (D-San Jose) learned about Capital & Main and USC's Center for Health Journalism investigation into how hundreds of workers at the former Exide Battery Recycling Plant near downtown Los Angeles became victims of lead poisoning, he created a modest bill to try and ensure it wouldn't happen again.
Among our report's revelations was the fact that the California Department of Public Health was aware of thousands of troubling blood tests revealing high levels of lead, but failed to tell the Division of Occupational Safety and Health (Cal/OSHA) about the problem.
Kalra's bill, Assembly Bill 2963, requires that the Department of Health inform Cal/OSHA when workers have seriously elevated blood levels and Cal/OSHA performs inspections.
The bill has had clear sailing until now, easily passing in the Assembly Labor Committee in March and winning unanimous approval from Democrats on the Appropriations Committee last week. But as the worker-protection measure headed to a crucial floor vote this week, a coalition of industry groups, one of which includes the iconic Disneyland Resort, worked the halls of the Capitol to kill the bill. The lobbying effort nearly prevailed: AB 2963 passed by a single vote Wednesday evening and now faces what is certain to be a battle in the California state Senate.
So why would Disneyland, which hosts thousands of kids every day, be part of an effort to defeat a bill that simply requires reporting of blood-lead levels high enough to produce heart disease and serious brain disorders? A May 29 letter endorsed by 15 industry groups, including the Battery Council International, the California Chamber of Commerce and the California Hotel and Lodging Association (which includes a Disneyland Resort vice president on its board) argues that California's current system to protect employees, depending largely on voluntary compliance, is working just fine.
The letter states: "Perversely, AB 2963 would transform this existing well-functioning public health program into an enforcement program that creates an allegation of a serious violation where none exists in Cal/OSHA law and the workplace may not even be the source of exposure."
The bill will be costly, the opposition letter also says, with an estimated price tag of $267,000 to implement and requiring Cal/OSHA to hire one or two additional inspectors.
"That's a small price to pay" said Bill Allayaud, California Director of Government Affairs for the Environmental Working Group, which is trying to keep moderate Democrats from being swayed by the industry lobby.
"The California Chamber of Commerce and their allies are misrepresenting what the bill does and convincing industries like the hotel industry to lend their name to the fight, even though this bill would have zero impact on hotels," Allayaud said. "The law focuses on workplaces where lead is in heavy use, like firing ranges and battery recycling facilities where workers are actually being impacted by a dangerous neurotoxin.  Besides, I can't imagine [that] parents who visit a resort like Disneyland would want their kids anywhere near lead if found at the levels that would have employees testing at the alarm bell level. Who wouldn't want an OSHA inspection in that case?"
Suzi Brown, vice president of communications at Disneyland Resorts, said that the "California Lodging Association is just one organization that we are involved with. As you can imagine we are involved with many trade organizations." Brown said that Disney vice president Elliot Mills, who sits on the association's board, was not present for the vote to oppose AB 2963. "To somehow link Disney to this in a specific way is not accurate," she added. "And to somehow position this that we are not concerned about worker safety is flawed as well."
At the March California State Assembly Labor and Employment Committee hearing, Kalra introduced his bill by reading a letter from former Exide lead smelter Alvin Richardson (who struggles with lead poisoning symptoms we documented in our investigation) and his wife, LaShawn. "We read a recent investigative story, and it was very hurtful to learn that Cal/OSHA excused the high lead levels that Alvin and the other Exide workers were constantly exposed to," the letter said. "People shouldn't be treated like they are disposable. That's not what America or California is supposed to be about."
Assemblymember Reggie Jones-Sawyer (D-Los Angeles) was moved to vote yes. "My district's right next to the Exide plant, and it's had an impact on my community and my residents," he said. "And if this is something that could have prevented what happened at Exide, we should have been doing this a while ago."
AB 2963 needed Jones-Sawyer's vote again on Wednesday to barely pass it out of the Assembly. Whether the bill makes it to Governor Jerry Brown's desk is dependent on how well the arguments of the California Chamber of Commerce and other industry voices opposing the bill go over in the Senate.
---
Copyright Capital & Main