Tea'd Off! Why the Baggers' Grassroots Aren't Green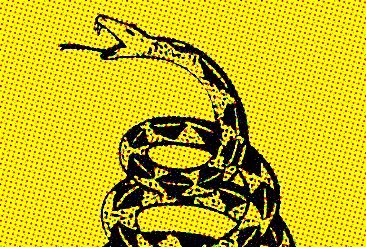 It's not known if the Tea Party will ever be identified by one color, the way our two dominant political parties are. With red and blue already taken, it's tempting to guess that the Tea Party would embrace – well, white. In any case, it won't be green. Consider a February 4 New York Times piece, which spells out the tireless campaign waged by the movement against any legislation tilting toward a sustainable environment. Some of the laws vehemently contested include:
A Virginia "county's paying $1,200 in dues to a nonprofit that consults on sustainability issues."
A Maine public works project designed to ease highway congestion.
A high-speed train network for Florida.
The reason for Tea Party opposition to these seemingly uncontroversial undertakings is a deep suspicion of an obscure and nonbinding United Nations resolution passed in 1992. "Agenda 21" encouraged energy and land conservation but is now pointed to as the secret template by which the Obama administration seeks to enslave every American. Even such seemingly innocuous local initiatives as proposed bike lanes or smart meters for utilities set off alarms about European-style government intervention – or worse. Because of this, Tea Party members only smell Camembert and Shari'a law whenever a green ordinance is placed on a town council's agenda.
The GOP has lustily embraced the tea baggers' war against U.N. perfidy – going so far as to announce that "[T]he United Nations Agenda 21 plan of radical so-called 'sustainable development' views the American way of life of private property ownership, single family homes, private car ownership and individual travel choices, and privately owned farms; all as destructive to the environment." Donald Cohen, of the Cry Wolf Project and Frying Pan News, has recently written about the united front formed by the Tea and Republican parties to battle one of the most sinister threats to privacy and liberty – the energy-efficient light bulb.
There has always been a segment of the citizenry that scares itself silly while telling political ghost stories around the campfire. To them, current events are the spawn of hidden histories or secret conspiracies. Half a century ago the fluoridation of drinking water was held to be a Communist plot, along with gun registration and, of course, the U.N. These fears sometimes found their way into mainstream political discourse, creating a white-water current of paranoia that runs through some policy debates.
That craziness has never died down – in fact, it became the foundation on which more craziness has been poured in succeeding decades. Tax deniers, for example, have tried to base legal defenses on the so-called "missing" Thirteenth Amendment, appeals to admiralty law or assertions of personal sovereignty. Historical revisionism, black helicopter sightings and talk-radio chatter about conspiracies have irrigated the political fringes for years until they have reached the taproot of mainstream conservatism. This might help explain today's atmosphere in which many people believe that President Obama was born in Africa, evolution is a lie and climate change is a monstrous fraud.
This would all be macabrely funny if it didn't affect those of us who simply believe in clean air and water. According to the Times piece, written by Leslie Kaufman and Kate Zernike, "more than a dozen cities, towns and counties, under new pressure, have cut off financing for a program that offers expertise on how to measure and cut carbon emissions."
By treating environmental protections as existential threats to American liberty, Tea Partyers are helping to degrade everyone's water and air. Not only that, but Kaufman and Zernike report that Tea Partyers in California and elsewhere are opposing urban density plans designed around public transportation stations – meaning badly needed jobs vanish from consideration every time a public works project is shouted down.
In some ways the new Tea Party war against environmental improvements mirrors the party's war against the White House's health care reform law. And this irrational fight also confirms journalist Thomas Frank's observation that powerful interests have manipulated Americans into fearing and hating the very same government initiatives that could benefit them the most. At the rate the political conversation is being pulled toward the padded walls of extremism, today's fantasies might soon be accepted as conventional wisdom by many. It wouldn't be surprising if, when Obama leaves office, a sizable number of people will claim he was never even born – or that the proposed pocket park they helped kill was just the One World Order's playground.

Diablo in the Details: Who Will Shoulder the Costs of a Nuclear Power Plant Shutdown?
Built atop an earthquake fault on an idyllic California sea cliff, the Diablo Canyon nuclear plant has hardly gone a day in its history without stirring controversy.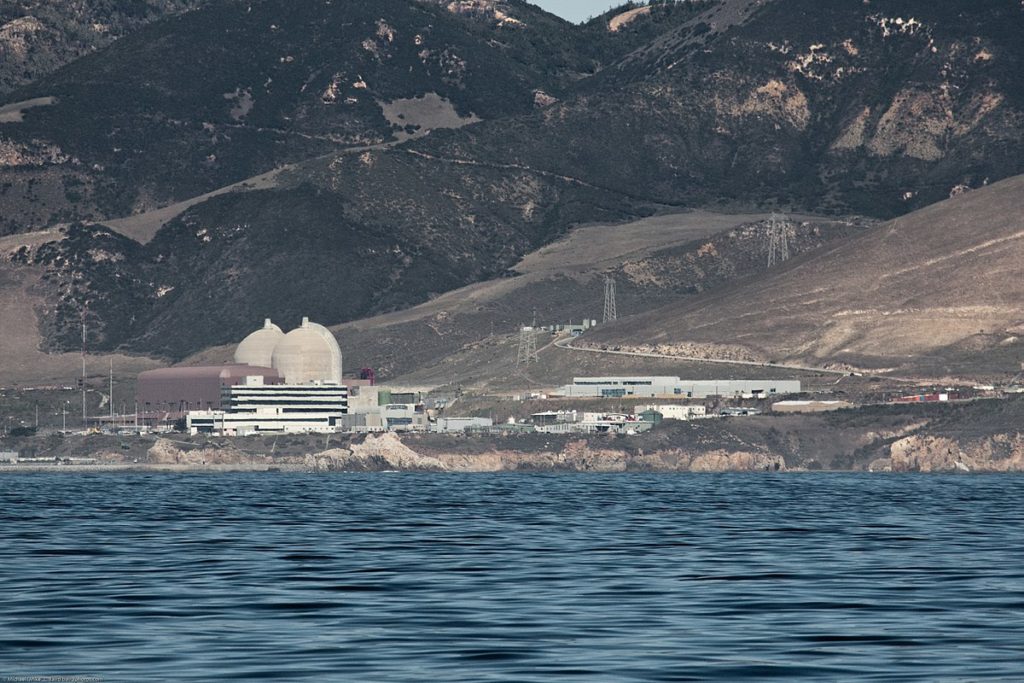 The agreement was lauded as historic. Environmental groups, labor and the state's largest electrical utility had come together in the summer of 2016 and crafted a joint proposal to shutter California's last nuclear power plant. For the enviros, who had opposed the plant since the San Francisco-based utility Pacific Gas & Electric first proposed it more than a half century ago, there would be the promise of clean energy to replace the plant's annual 18,000 gigawatt-hours of electricity, supplying three million homes — 20 percent of PG&E's service area — with energy free of greenhouse gases. For labor, represented by the International Brotherhood of Electrical Workers Local 1245, there would be ample funds to retain skilled workers, and retrain the ones losing their jobs.
There was even $85 million in "community impact mitigation" funds for the local community to offset lost property taxes and other costs to the local economy.
With this agreement the utility would finally secure the California Public Utilities Commission's approval to unplug and dismantle Diablo Canyon's two units when their federal licenses expire in 2024 and 2025.
The approval to unplug, at least, was granted. An administrative law judge with the utilities commission responded to the joint proposal with a proposed decision, authorizing the utility to take the Diablo Canyon facility off the grid six years from now. But the revised proposal denied PG&E the $1.76 billion it had requested for the suite of benefits in the joint proposal. Instead, it authorized the utility to recover from its customers exactly $241.2 million for costs associated with the plant's retirement. It shifted the responsibility for community impacts to the legislature, and punted the issue of replacement power to the utility. And it cut what was a proposed $363.4 million to retain and retrain workers by more than a third.
On January 11, the commissioners adopted a final decision that made only modest changes to the proposed decision as written by the administrative law judge.
Peter Miller, western energy project director with the Natural Resources Defense Council, says his organization was disappointed with the cuts. "We'd struck a great deal with the labor union on Diablo Canyon," he says. Retiring a nuclear plant is, in terms of economic consequences, the same as powering down a coal plant. Avila Beach, where the plant sits, is a company town, organized around a "big, old power plant that doesn't fit the modern grid," Miller says. "Instead of just turning the key and abandoning the plant, the town and the workers, we wanted to find a more collaborative way to retire the plant and jumpstart the replacement process."
The joint proposal had also been crafted to avoid what happened at the San Onofre plant in 2013, when cracks in a new steam generator's tubing caused the plant to shut down suddenly and permanently. All but 400 of the plant's 2,200 or so workers lost their jobs, and Southern California Edison, the plant's major owner, replaced much of the nuclear plant's emissions-free generation with polluting natural gas.
On March 16, State Sen. Bill Monning (D-Carmel) and Assemblymember Jordan Cunningham (R-San Luis Obispo) announced SB 1090, a bill that would require the commission to restore certain elements of the joint proposal, including the full funding for workers. The law also stipulates that clean energy must replace what the nuclear plant produced. Monning's bill will also allow PG&E to bill customers for the proposal's original $85 million to soften the blow to the community when the plant shuts down.
"San Luis Obispo County agreed to house the Diablo Canyon Nuclear Power Plant, which provides power to more than three million people and benefits Californians despite the negative repercussions," Monning said in a statement. "The County and its residents deserve to be compensated for the impacts they will incur when the plant shuts down."
But do they? Matthew Freedman, a staff attorney with The Utility Reform Network (TURN), warns that it's not PG&E shareholders paying the costs of the plant's retirement. The utility will recover the costs in customers' bills. He worries that what he calls Monning's "end run" around the utilities commission's decision could set an expensive precedent for any community with a power plant nearing the end of its natural life.
"We're sensitive to the fact that communities have been reliant on Diablo Canyon for employment and revenue," he says. But there was never any expectation that the plant was going to operate beyond the end of its current license. The costs of an aging nuclear plant, combined with competition from natural gas, rooftop solar and rapid gains in energy efficiency, mean that the electricity once touted as "too cheap to meter" will soon be too costly to produce. "That's been known for decades," Freedman says.
If SB 1090 passes, "it will embolden every community where a power plant is closing to have their representative run a bill in the legislature to get a chunk of money on everyone else's dime," Freedman says. He notes that the Orange County communities around San Onofre didn't get a payout when that plant shutdown. "Perhaps," Freedman says, "this will give them ideas."
Built near an earthquake fault on an idyllic California sea cliff, the Diablo Canyon nuclear plant has hardly gone a day in its history without stirring controversy. Pacific Gas & Electric announced plans to build it in 1963, but more than 20 years passed before it went into service, thanks in part to organized opposition to the plant during a time when people in the U.S. had ecology on the brain. Mothers for Peace, founded in 1969 to protest U.S. involvement in the Vietnam War, shifted its energies in 1973 full time to stopping the construction of Diablo Canyon; a group called the Abalone Alliance formed in 1977 specifically to oppose the plant. Their members pored over legal and technical documents, dragged PG&E through lawsuits, and when that didn't work, chained themselves to fences to stop machinery. Jackson Browne was arrested for his part in the protests in 1981; Jerry Brown, California's governor then as now, vowed to do everything in his power to shut the project down.
Plant opponents were not without cause. In 1971, oil company surveyors had discovered an offshore fault sufficiently long to produce a 7.5 magnitude earthquake less than three-and-a-half miles from the site of the two reactors under construction. As Diablo Canyon had only been designed to withstand a magnitude 6.75 quake, PG&E was forced to redesign the plant to a higher seismic standard. As late as 1981, under pressure from activists, the Nuclear Regulatory Commission was suspending PG&E's license to test and operate the plant until it could pass several seismic tests. The delays were expensive. When Diablo Canyon's first reactor finally went online in 1985, PG&E customers were on the hook for $5.8 billion in construction costs, roughly $5.2 billion more than the original 1968 estimate.
Pacific Gas & Electric has been recovering those costs, along with any other capital expenditures, via its customers' bills since the start of the plant's life. Matthew Freedman doesn't think the utility should be able to tack more on at the end. "PG&E loves to provide money collected from ratepayers and act like they're engaging in a charitable endeavor like a good corporate citizen," he says. "But there's nothing in [Monning and Cunningham's bill] that assigns any responsibility to the utility."
With or without support for workers and local residents, however, no new fuel rods will be loaded into Diablo Canyon's reactors after 2025. The steam generators will power down, and electricity production will cease. The plant will stand for a time, as San Onofre does, a relic of a bygone era, as workers begin the multi-billion-dollar process of relocating spent fuel from pools to heavy steel casks, decontaminating the plant's radioactive innards and removing its crapped-out equipment. And for the first time since 1957, when the ill-fated Santa Susana Sodium Reactor began operations near Moorpark, California will be free of nuclear power plants.
---
Copyright Capital & Main