Teaching Moment: Will Sacramento School College Accreditors?
If it becomes law, a reform bill now in the state legislature will mark a milestone in the two-year effort to rein in the secretive but powerful private organization responsible for accrediting California's 112 public community colleges. The target of Assembly Bill 1397 is the Accrediting Commission for Community and Junior Colleges (ACCJC), which was recently thwarted from terminating the accreditation of the City College of San Francisco (CCSF), mostly for issues stemming from the academically high-rated school's Great Recession-battered finances.
The political firestorm sparked by the unelected commission's effort to effectively close CCSF turned a spotlight of publicity on the darker policy corners of the commission, revealing an almost comically rogue culture of nepotism, free-market radicalism and mandarin indifference to the lives of students and teachers. But now the commission finds itself caught in that light once more, with questions being asked about why ACCJC put its stamp of approval on the doomed Heald College business schools, despite some very bright warning flags.
The 152-year-old Heald College, which mostly operated in California, was shut down last April by the U.S. Department of Education. Before it went out of business that same month, Heald's owner, the scandal-tainted vocational college giant Corinthian Colleges, Inc. was slapped by the DoED with a $30 million fine for misrepresenting Heald's job-placement rates for graduates.
How, critics ask, could ACCJC blithely approve Heald and then fight a take-no-prisoners war against the 80,000-student CCSF, which has been an academic beacon in the Bay Area since 1935? Assembly Bill 1397 (the Community Colleges Fair Accreditation Act of 2015), seeks to force open the clubby ACCJC's meetings to the public, prohibit commissioners with a conflict of interest from serving on visiting review teams and require that at least 50 percent of each accreditation team be composed of academic personnel.
If passed, however, the law will not help the 9,000 students who had been attending the 12 California campuses of for-profit Heald College when the plug was pulled.
At a June protest held  outside the ACCJC's biannual meeting in Oakland, AB 1397's author, Assembly member Phil Ting (D-San Francisco), joined accreditation reform advocates in accusing the agency of following a "double standard" in its treatment of the public CCSF and the corporate Heald. The latter school had been under ACCJC accreditation until 2012, when, after Corinthian decided to make Heald a more profitable four-year institution, the business school was transferred to a four-year accreditor, the Western Association of Schools and Colleges (WASC).
The ACCJC is headquartered in the Bay Area suburb of Novato, and shares a commercial building with an insurance company and a metals-trading firm. The commission is one of seven regional accrediting bodies that evaluate two-year community colleges around the nation. Accreditors are supposed to ensure that a college meets certain standards for high quality teaching and demonstrates sound management and fiscal practices. The group receives about $3 million annually from California taxpayers; according to the latest publically available IRS Form 990, ACCJC's president, Barbara Beno, earned a combined $378,245 in total compensation in 2012.
Ting told Capital & Main that his bill will bring much-needed fairness, objectivity and transparency to an accreditation agency that has been plagued by opacity and what he called "extreme abuses of power … from the top."
The lawmaker said those abuses were most egregious in the agency's 2013 attempt to revoke CCSF's accreditation, which would have locked out the school's 80,000, mostly low-income and immigrant students, and set a record as the largest single community college closure in history.
"Before voting to terminate the accreditation," Ting noted, "commission president Barbara Beno added 10 deficiencies to the college evaluation without notifying the college or giving it an opportunity to respond. The obvious absence of fairness undermines the credibility of the accreditation process. Different rules cannot exist for different schools."
When contacted by Capital & Main, ACCJC spokesperson Eliza Chan denied any double standard between Heald College and CCSF, insisting, "as soon as Corinthian acquired Heald College, Heald College began withdrawing from ACCJC, so there's no connections there."
A San Francisco superior court judge, however, saw things differently. In a January bench verdict on a city lawsuit that had charged the commission with conflicts of interest, faulty evaluation and politically motivated decision-making, the court ruled that the commission broke the law in issuing the termination and ordered it to give the college another opportunity to keep its accreditation. ACCJC subsequently granted the school a two-year stay of execution.
Fred Glass, a spokesperson for the California Federation of Teachers, the union that represents CCSF faculty (and is a Capital & Main funder), said that not only did ACCJC ignore violations at Heald when it was under the commission's jurisdiction, the agency also signed off on the college's 2010 acquisition by Corinthian a full three years after then-California Attorney General Jerry Brown ordered the company to pay $6.5 million to settle a lawsuit over the exact same crimes that eventually triggered the DoED enforcement action.
At issue is the two-year period between late 2009, when Corinthian first announced its intention to acquire Heald, the college's 2010 purchase for $395 million, and 2012, when everybody agrees that Heald had withdrawn from ACCJC and been accepted for accreditation by WASC.
"What Beno and ACCJC is trying to say at this point," said Glass of a June 25 op-ed written by Beno and current ACCJC chair Steve Kinsella, "is that Heald was beginning to move out of accreditation from ACCJC in 2010. … They were saying, 'Ting was wrong, we weren't the ones that were there when accreditation was given to Heald.' Every point they make in the op-ed is about 65 to 180 degrees away from the truth."
By the time that Corinthian bought Heald, for-profit higher education corporations were riding high, thanks largely to a market-friendly relaxation of regulatory oversight by the George W. Bush administration. Under then-Assistant Secretary for the Office of Postsecondary Education Sally Stroup, small, independent trade schools were allowed to balloon into Wall Street behemoths owned by huge publicly traded companies and private equity firms.
The industry quickly racked up billions, in part through the widespread use of ethically questionable student recruiting practices, but also through a spree of accredited-college acquisitions by corporations that was increasingly being criticized as "companies buying accreditation."
In Corinthian's case, which at the time had no accredited schools in its portfolio, the Heald acquisition would allow it access to the more than $137 billion the federal government pays out annually in student financial aid.
In one of the more trenchant ironies of the Heald/Corinthian scandal, a 2010 Bloomberg Business article quoted Beno as defending ACCJC's approval of the Heald purchase, saying, ""We judge the college we accredit. It would be unfair to say, 'Heald, you've been bought by a parent corporation that doesn't have as fine a track record as you do. Therefore, we'll condemn you.'"
When asked by Capital & Main whether Corinthian's tainted record set off any alarms within the accreditation agency at the time of the Heald purchase, or in any accreditation recommendations made to WASC, the ACCJC's Chan admitted that ACCJC raised no concerns about Corinthian.
"ACCJC did not have the authority to interfere with the [Heald] acquisition," Chan insisted.
The Bloomberg piece quoted Barmak Nassirian, then the associate executive director of the American Association of Collegiate Registrars & Admissions Officers, as claiming that ACCJC's attitude toward Corinthian failed to "remotely satisfy the sloppiest of due-diligence requirements.
"There is no methodical review of who has bought the college," Nassirian commented caustically. "If the Cosa Nostra applied, you would think you'd take a look."
William G. Tierney, associate dean at the University of Southern California's Rossier School of Education, believes that ACCJC and WASC are probably equally culpable in rubber-stamping Heald/Corinthian.
"It's possible, of course, that one was worse than another," Tierney wrote in an email. "Accrediting agencies have said they are not judging quality, but [rather] if a place has met the minimal standards set forth. But that sort of statement has worn thin, which is in part why the Obama administration has tried to create a ranking of institutions."
For his part, Glass believes that had the Ting reforms been in place in 2010, both the Heald debacle and the double standard applied to CCSF might have been averted. Ting himself remains upbeat about the bill's chances of seeing a Senate floor vote by mid-July.
"It has taken years of work to get to this point," Ting said. "We have built a bipartisan coalition of lawmakers from across the state [and] have never been closer to enacting these much needed reforms."
---
California Tries to Close Its College Degree Equity Gap
It's been no secret that public higher education in California is badly broken, following four decades of disinvestment and tuition hikes.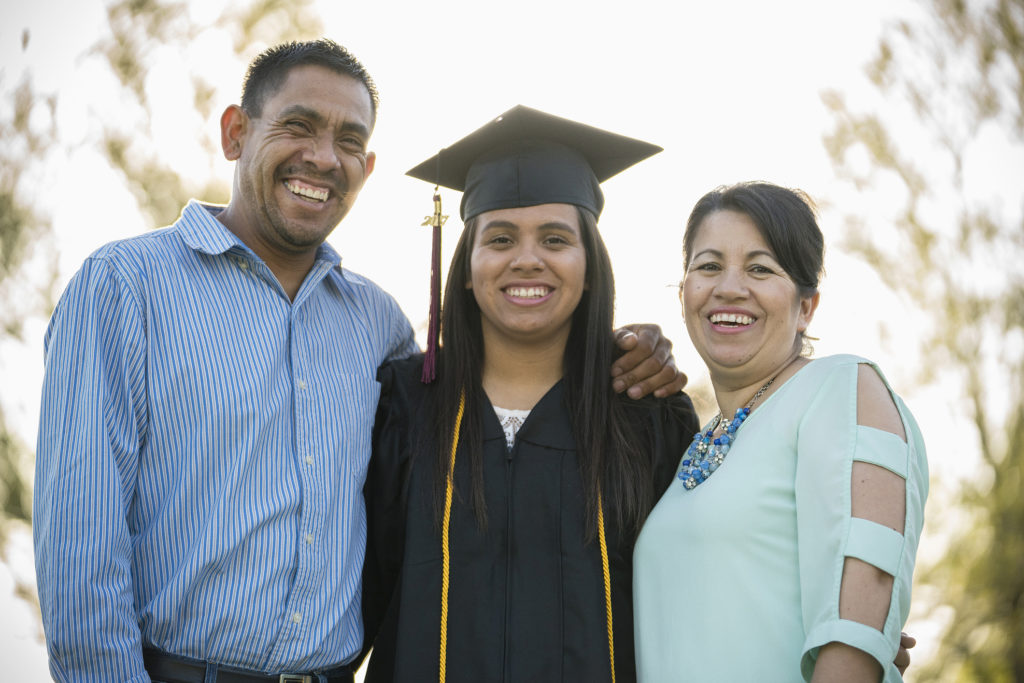 Today, with California's higher education system cartwheeling from one crisis to the next, the state's vaunted Master Plan for Higher Education, which in 1960 revolutionized matriculation with a modern, multi-segmented system of public colleges and research universities, is being attacked as an obstacle to opportunity. Its outworn ideas of access and excellence have been rendered so thoroughly obsolete by demographical change and austerities that education reformers won't waste their breath or political capital on a master plan redesign. Instead, change advocates are focused on improving delivery.
"We don't need another blue ribbon commission or task force to study it," argues Audrey Dow, senior vice president at the research and advocacy group Campaign for College Opportunity. "What we need is a governor who's going to take action and say, 'Okay, I'm setting the goal. I'm going to take these policies and make sure that ones [already] on the books are implemented. And then I'm going to add this, and then with my January budget, this is what I'm going to do.'"
That person would be Governor-elect Gavin Newsom, who, on the campaign trail, embraced the idea — if not an actual number — of a state college completion goal. Sacramento has already passed a handful of reforms aimed at streamlining on-time graduations. After inauguration, Newsom will launch "California Promise," his sweeping education agenda that includes some of the college access, affordability and infrastructure pieces that advocates like Dow insist are needed to close equity gaps.
It's been no secret that public higher education in California is badly broken. Four decades of disinvestment and dizzying tuition hikes, on top of some of the country's highest costs of living, have put its world-renowned, formerly low-cost degrees disproportionately out of reach for low-income students and students of color. This year, that sustained neglect was formally recognized when the university system that gave the world its fifth-largest economy slipped from its top rankings spot in the annual QS World University Rankings.
"The big story here is, we've had tremendous historical success," notes John Douglass, a senior research fellow at the University of California, Berkeley's Center for Studies in Higher Education, who has written on the crisis. "But this system is starting to break down, and it's just not clear where we're going, and nobody's offered a vision on how we can maintain access for Californians to our higher public ed system and the robust relationship of the universities with economic development."
It's little wonder that an election eve poll conducted by the Public Policy Institute of California (PPIC) found that a majority of likely voters said the level of state funding for public higher education was insufficient, and 61 percent thought there is not enough government funding for scholarships and grants for students who need financial help. That's almost exactly the same percentage that cast their ballots for Newsom, who promised to make affordability and degree completion a top priority.
Better late than never. For the past decade PPIC has issued warnings that California risks crippling its economy if it doesn't close what the nonpartisan research group says by 2030 will otherwise be a workforce skills gap of 1.1 million baccalaureate degrees. For a state that increasingly relies on — and rewards — highly educated workers to grow its knowledge economy, a degree deficit will translate into lower wages, reduced tax revenues and a widening chasm of income inequality.
Similar concerns in 2009 led the new Obama administration to set a national goal to have 60 percent of all 25-to-34-year-olds complete at least an associate degree by 2020. By 2017, 45 states had adopted or were considering their own college attainment targets. California, however, conspicuously failed to follow suit.
"There's really been at the state level no real leadership to say, 'Hey, this is the gap, this is how we're going to close it, and we're going to align policy and budget to that, to ensure we set an attainment goal, and hit that attainment goal," explains Dow.
The irony, she adds, is that more Californians are going to college — and graduating — than ever before. This includes Latinos, who now account for half of the state's K-12 students. But those numbers are too few and rising too slowly to meet the projected demand. Which is why the College Opportunity campaign has been lobbying Newsom to adopt a statewide college credential attainment goal of 60 percent of adults — or 1.7 million additional degrees — by 2030.
"Within that goal we have to be closing racial equity gaps," she emphasizes. "There's just no way that it's mathematically possible for California to hit 60 percent without closing racial and ethnic gaps in attainment."
What is possible is for Newsom to combine political leadership with an arsenal of research-proven strategies developed to mitigate the worst completion rates in the state. The 70 percent share of all California's public college students who attend the 114-campus community college system is an artifact of the Master Plan, which designed the two-year colleges to take all the mostly underserved students whose grades left them ineligible for the elite four-year University of California, and who couldn't get into the California State University system. Unfortunately, the 2.1 million community college students have only a 47 percent chance of graduating, transferring to a four-year school, or earning some sort of certificate after six years.
One of the more divisive methods being proposed to boost completions is a Jerry Brown pay-for-performance funding scheme from the Gates Foundation that would withhold part of the schools' $6.7 billion in general funding until specific transfer targets are met. Newsom has remained noncommittal. An early success at clearing a transfer path to the CSUs was the Associate Degrees for Transfer program, in which any student with the certificate is guaranteed admission. Its effectiveness persuaded UC to sign onto a similar program last spring. There's also Assembly Bill 705, which requires community colleges to consider high school grades rather than placement tests in order to reduce non-credit remedial coursework. Which was also the point last year of CSU's controversial decision to simply do away with remedial classes altogether as it tries to double its 19 percent four-year graduation rate to 40 percent by 2025.
It is to eliminate such frictions that Newsom has vowed to revive a version of the defunct California Postsecondary Education Commission (CPEC) to coordinate student-centered reforms across the UC, CSU and community colleges. Jerry Brown had eliminated CPEC in a 2011 line-item budget veto, claiming it had become "ineffective," then vetoed a subsequent effort to revive it. The new commission will also oversee what could be Newsom's most impactful proposal — an integrated data system to both track student progress and act as early-intervention radar by anticipating problems on the degree track. But as promising as that might sound on paper, university veterans of past budgetary battles may require convincing.
"At the moment, I don't really know how high higher education is in Newsom's agenda," Douglass says warily. "I think it could be like Jerry Brown's, which was not very high. The only issues he really cared about was the politically popular issue of freezing tuition, not looking at, well, what is the financial model? How can the system grow with the state's population and needs?"
But Newsom's campaign trail commitments to degree equity and to expanding affordability have already persuaded Dow and other college education advocates. The real proof will come in how much he'll include for higher education in his first, January budget, and in how soon he'll honor his campaign pledge to double the state's current year of free community college or to expand Cal Grant B Access awards for low-income students as a pathway to a debt-free degree.
"Those are the costs that really put students into debt or keep students from going full time," Dow argues. "We have to be thinking about time-to-degree as an affordability issue. When students at a community college take six years to complete, that's four additional years that they're paying for tuition when it should have been two years."
The truth is, Dow would have good reason to be optimistic about any young governor entering office at the head of a mandate-like blue wave of legislative Democratic supermajorities, and with a projected $14 billion surplus to turn his promises into policies.
"We will see what happens," she says.
---
Copyright Capital & Main