Sunburned: Solyndra & Its Critics
Across the country critics of the Obama administration's multimillion-dollar support for Northern California's Solyndra solar panel factory are railing against government stupidity. How is it possible, they ask, that federal and state governments could have invested hundreds of millions of taxpayer dollars in a company that went belly up? Why didn't the officials take more precautions, do more research, put in place more safeguards? How could they have been so dumb and so wasteful of precious government dollars?
But really, what the conservative Obama critics are saying is that the federal government and states such as California and Wisconsin that invested millions in the company should have had more bureaucratic red tape. Yes, that most hated of terms, "red tape" is something that could have actually prevented a huge loss of government dollars in an unwise investment.
Extreme right-wing conservative Wisconsin Congressman Paul Ryan said it well in an article this week on Fox.com:
. . . Loan guarantees were pushed out the door with great haste and the company was given a decided leg up on their competitors that lacked the political capital that Solyndra enjoyed . . .The federal government's job is . . . to make and enforce clear rules of the road so that markets are fair, transparent and competitive.
Yes, in the face of the failed Solyndra investments, Congressman Ryan is arguing that part of the problem is that there was not enough government review and evaluation –  i.e., bureaucracy and red tape – of the Solyndra deal to make sure that it was a wise investment of taxpayer dollars.
As someone who's spent  nine years as a public official, as a member of the board of commissioners of the Los Angeles Community Redevelopment Agency (CRA), I know a lot about bureaucracy. I have presided over the investment of billions of taxpayer dollars and creation of hundreds of economic development deals. I have seen my share of red tape. On some occasions, I have left a CRA meeting feeling badly for a particular developer who had to jump through so many hoops to get a good deal approved. But most of the time, I have left those meetings feeling pressured to agree to things that did not have enough black-and-white safeguards in place to protect the public interest.
Meaning, by and large, like Congressman Ryan, I think that our government needs to put in place more protections, more evaluation, more remedies — yes, more red tape.
Part of the problem with public investment in private economic development in this country is that wealthy companies like Solyndra are allowed to spend millions of dollars on lobbyists to pressure government officials to move deals faster, without a lot of thought put into clearly defined contractual provisions protecting the public interest in case the deal goes bad. True, this means time put into drafting boring contracts, looking into deadly dull financial viability assessments, remedy provisions, indemnity protections, all of those crucial things that make an economic development deal a sound investment for scarce public dollars.
But it's most often conservatives rather than liberals that – in my many years of experience – put the pressure on public officials like me to eliminate the so-called red tape and to move projects faster, sooner (should have been done yesterday!), before all of the appropriate evaluation and vetting have been done. Conservative politicians are the ones who most often don't care about things like good return on investment, enforceable community benefits, well-drafted contracts, good clawback provisions or enforceable remedy plans. They just want the deal done.
Another part of the problem is that conservatives have put pressure on local, state and federal government departments to cut processing and planning staff — exactly those kinds of people whose jobs exist to make sure that our investment decisions are made with forethought and good sense.
So the next time a developer or political leader complains to me about too much red tape, I'm going to take a red pen, write on my hand, and then hold it up for all to see: "Remember Solyndra!"
Green New Deal Targets Link Between Trade Policy and Climate Change
Rep. Alexandria Ocasio-Cortez's resolution spotlights stealth connections between free trade deals, offshoring and carbon emissions.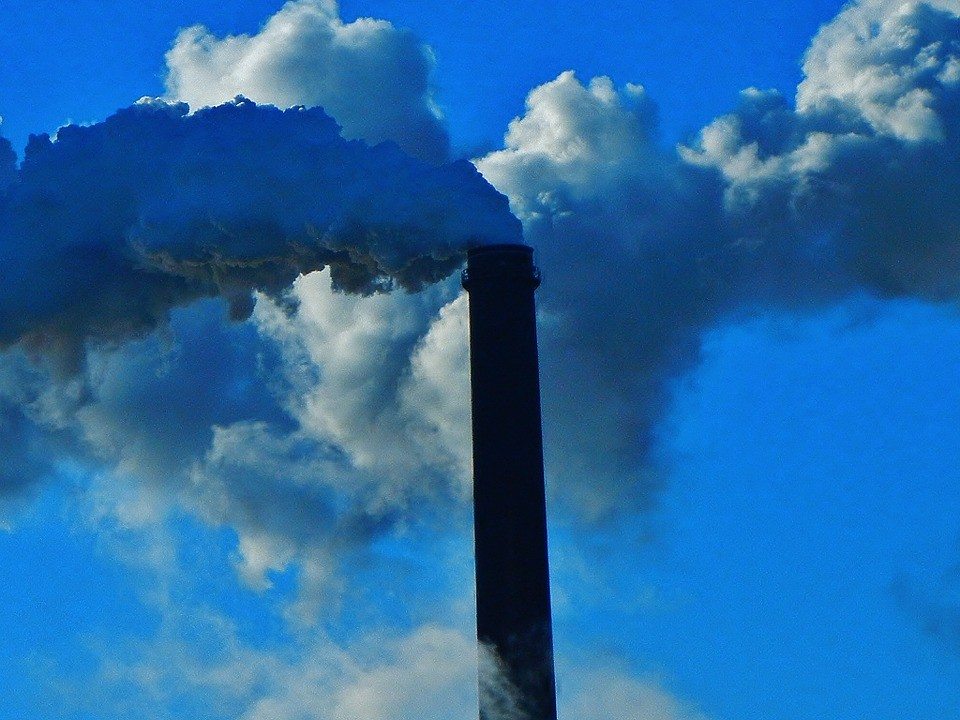 Congressional Democrats on Thursday unveiled landmark Green New Deal legislation outlining proposals to combat climate change — and the measure does not stop at the American border. The resolution calls for new trade laws to halt America's continued export of carbon pollution to countries across the globe.
The link between trade policy and climate change may seem far-fetched, but it is illustrated by the relationship between emissions in different countries. For example: In recent years the United States and Europe had been reducing their own greenhouse gas emissions. That seeming progress has been offset in developing countries such as China, which has seen a significant spike in emissions to the point where it now produces more greenhouse gases than the United States and the European Union combined.
On the surface, these trends might appear to show wealthy nations' proactively decarbonizing their economies, and developing nations failing to do the same. However, China's emissions are not happening in a vacuum: Research suggests they are being fueled by the United States through the trade policies that the Green New Deal resolution targets.
Over the last few decades, under major free trade agreements, corporations have been shifting manufacturing facilities from the United States to developing-world nations like China, where labor and environmental laws are weaker. That shift has not only eliminated millions of American manufacturing jobs, it has also moved carbon emissions to those countries.
The result: The United States and EU had been domestically producing less greenhouse gas emissions, but the picture looks much more grim when considering "consumption-based" emissions — that is, emissions associated with the production of imported goods purchased by a nation's consumers.
"What appears [at first sight] to be the result of structural change in the economy is in reality just a relocation of carbon-intensive production to other regions—or carbon leakage," wrote Dutch researchers in a 2016 report for the Institute for New Economic Thinking (INET).
* * *
Data compiled by researchers at Oxford and the University of Edinburgh show that when consumption-based emissions are considered, the United States and the EU have been fueling carbon emissions through their import-dependent economies.
"If we switched to a consumption-based reporting system," wrote these researchers, "the annual CO2 emissions of many European economies would increase by more than 30 percent and the USA's emissions would increase by seven percent."
While not fully fleshed out, the Green New Deal resolution appears to recognize the link between trade and climate change. The measure, which is sponsored by Rep. Alexandria Ocasio-Cortez (D-NY) and Sen. Ed Markey (MA), calls for "enacting and enforcing trade rules, procurement standards, and border adjustments with strong labor and environmental protections to stop the transfer of jobs and pollution overseas; and to grow domestic manufacturing in the United States."
That demand challenges the existing template of American trade pacts: Up until now, those deals have not included provisions designed to reduce carbon emissions. Indeed, watchdog groups have noted that the term "climate change" was not mentioned in the draft of the proposed Trans Pacific Partnership — a deal that environmentalists said would accelerate greenhouse gas emissions.
The Green New Deal — which is only a non-binding resolution and would not create new programs — asks for a change in that trade model. The idea is to include environmental provisions in trade pacts and to use trade policies to encourage manufacturing facilities to return to the United States, where they would be subjected to more stringent emissions rules as they produce goods for Americans.
That demand is supported by the findings of the INET report, which noted that because of the globalized economy, domestic emissions reductions alone will not be enough to ward off catastrophic climate change.
"It is no great achievement to reduce domestic per capita carbon emissions by outsourcing carbon-intensive activities to other countries and by being a net importer of [greenhouse gases]," they wrote.
---
Copyright Capital & Main