Study: Forced Arbitration Contracts Cover 60 Million Workers
According to Economic Policy Institute research, more than 67% of California's non-union, private-sector workplaces are governed by mandatory arbitration agreements, compared to a national average of 54%.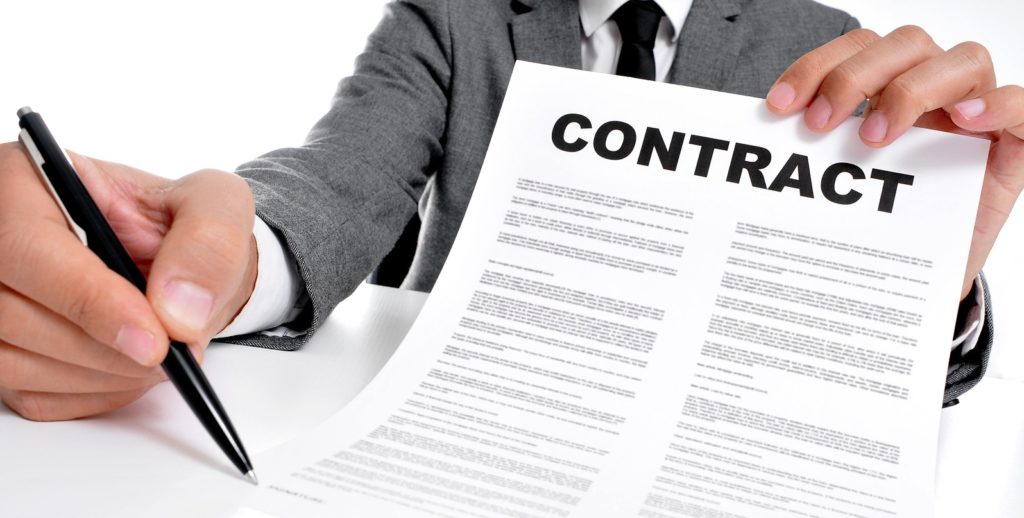 Images of Oklahoma teachers in the streets demanding pay raises and education funding, and of hotel workers and Hollywood celebrities fighting sexual harassment in the workplace may have cheered labor advocates. But a new study, released today by the Economic Policy Institute, offers a sobering reminder of the eroding bargaining power of U.S. workers.
In a trend made possible by a series of Supreme Court decisions, American employers are increasingly requiring their employees to give up their rights to pursue claims in court by requiring them to sign arbitration agreements as a condition of employment, according to the study.
Those agreements push disputes over pay and discrimination into privately-funded and confidential arbitration proceedings that labor-side attorneys and some researchers say favor employers. Since the early 2000s, the share of workers subject to mandatory arbitration agreements has more than doubled and now covers 60 million private-sector workers, according to the EPI report.
"Mandatory employment arbitration," the report claims, "has expanded to the point where it has now surpassed court litigation as the most common process through which the rights of American workers are adjudicated and enforced."
---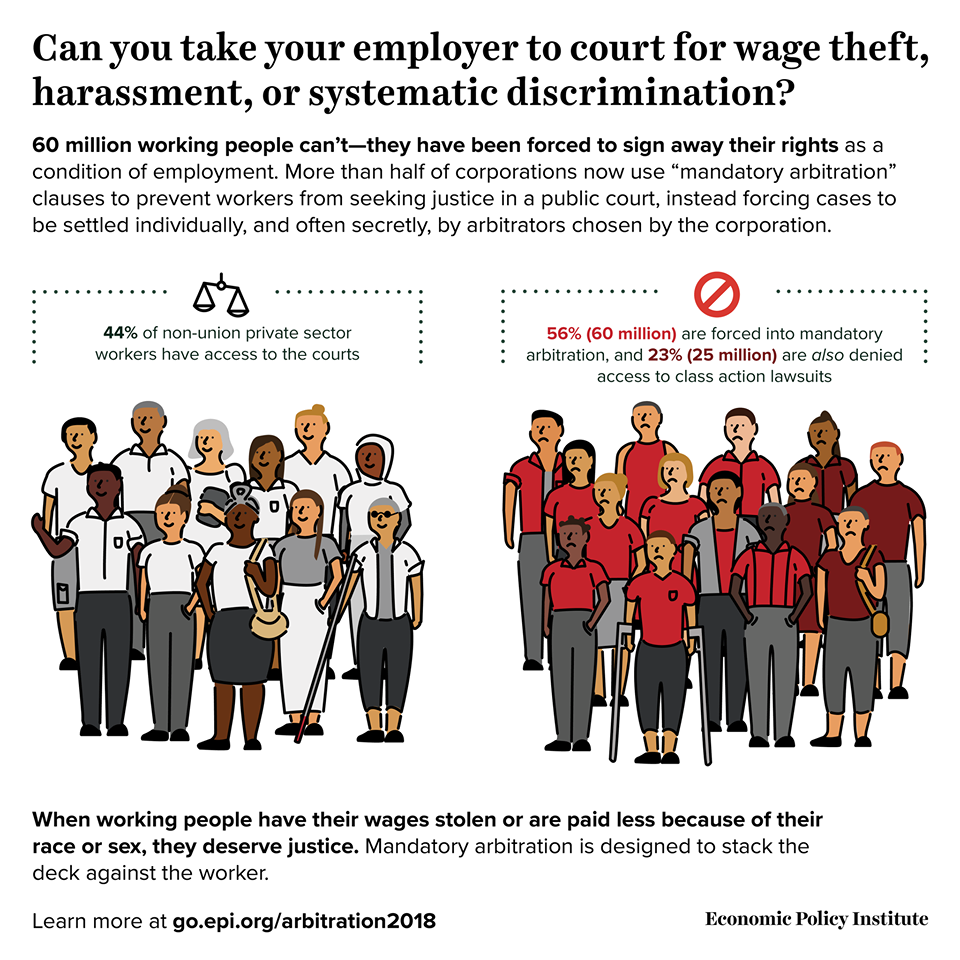 ---
Mandatory arbitration agreements are widespread in consumer contracts for everything from cellphones to nursing homes. Employee arbitration agreements have drawn less attention. But the "Me Too" movement shone a light on employment contracts that advocates say protect workplace predators from accountability.
Fox News anchor Gretchen Carlson, who ultimately won a settlement from the network for $20 million over sexual harassment, said last year that ending mandatory arbitration in employment contracts "has become my mission." Her campaign, however, has been an uphill battle while Republicans are still in control of Congress.
The EPI report, an expanded version of one published last September, finds that such agreements are most common in workplaces with more women, African-American and low-wage workers.
California is one of three states where mandatory arbitration agreements are especially prevalent. More than 67 percent of non-union, private-sector workplaces in the state are covered by mandatory arbitration agreements, compared to a national average of 54 percent.
California's employers' embrace of arbitration agreements has long been viewed as a reaction to the state's robust employee protections. But the EPI study points out that Texas, which is generally considered more generous to employers, has essentially the same proportion of workplaces covered by mandatory arbitration agreements.
The study, by Alexander Colvin, a Cornell University professor of Labor Relations and Conflict Resolution, reported on another growing trend among employers — requiring workers to give up their right to file class action lawsuits. Colvin found that 25 million workers who signed arbitration agreements as a condition of employment also waived their right to join together in a lawsuit.
That's a right that labor lawyers say cannot be signed away. This spring, the Supreme Court will decide National Labor Relations Board v. Murphy Oil USA, Inc., a case that determines whether these so-called class action waivers are a violation of the National Labor Relations Act.
---
Copyright Capital & Main