Study: California Best State for Laws to Help Working Parents
Seth Sandronsky reports that California rates No. 1 for family-friendly laws — even as new legislation is blocked in Sacramento.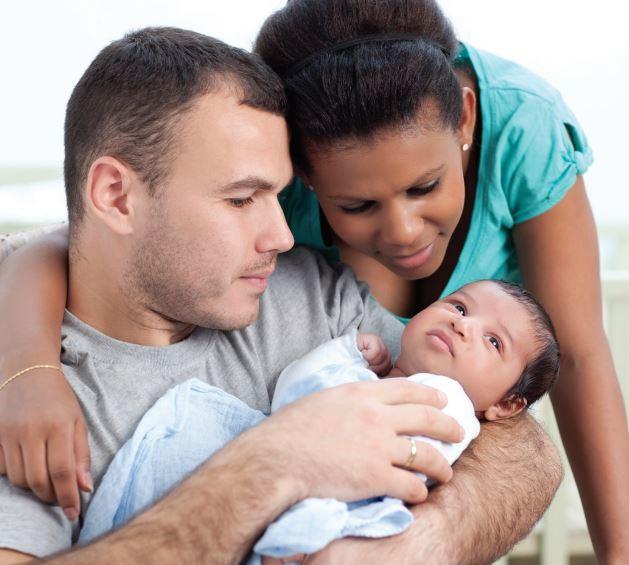 Parents (and expecting parents) who balance jobs to raise small kids are faring better in California than anywhere else in the country, according to the National Partnership for Women & Families, which recently released the fourth edition of an 81-page study measuring family benefits. Expecting Better: A State-by-State Analysis of Laws That Help Expecting and New Parents gauges how states have or have not exceeded the federal Family and Medical Leave Act (FMLA) of workplace protections for new parents that took effect in 1993.
"California simply has the most protections in place for new and expecting parents of all 50 states and the District of Columbia," Sarah Fleisch-Fink, NPFW director of workplace policy and senior counsel, told Capital & Main by phone. She said California leads the nation in four main areas:
paid family medical leave
paid sick days
pregnancy accommodations
workplace protections for expecting and nursing mothers that surpass FMLA requirements
With the exception of Missouri, all of the 12 states receiving an "F" for failing to pass laws to improve the FMLA are right-to-work states. Right-to-work laws, which govern 26 states, weaken collective bargaining rights and union organizing.
Alabama, Arkansas, Georgia, Idaho, Michigan, Mississippi, Nevada and Oklahoma received F grades, in part, for failing to "expand upon federal rights or protections for new and expecting parents who work in the private sector," where the vast majority of workers are employed. In these states, according to Expecting Better, there are "no laws beyond the federal FMLA that guarantee job protection or leave for new or expecting parents who work for the state."
Sebrina Owens-Wilson, a director with the nonprofit, Oakland-based Partnership for Working Families, pointed out that forward-looking policies created at the city level have in turn spurred California's family-friendly laws that improve on the FMLA. "These municipal policies changed the dialogue and expectations of employers to help pass California's progressive laws for working families," she told Capital & Main by phone.
In a related trend, economic justice work in the Golden State is sparking a national political discussion – the 2016 presidential campaign is a case in point. Such a dynamic is blowing wind into the sails of proposals to boost the federal minimum wage past its current $7.25 an hour, where it has been since 2009.
Enacting a series of policies to stabilize economic security for the most vulnerable working parents who are low-income and people of color is key to creating the political environment needed to expand the FMLA, Owens-Wilson said. "That focus has worked really well in California."
California is a rock-solid blue state. It is also a minority-majority state, with the world's sixth largest economy – and the lone state to receive an "A" rating from Expecting Better. Still, there is room to improve domestic laws and policy for parents who work outside the home. One goal, Fleisch-Fink said, is to expand the paid family leave law to make it job-protected.
California lawmakers have recently had mixed results expanding family benefits, however.
Senate Bill 1166, the New Parent Leave Act that State Senator Hannah-Beth Jackson (D-Santa Barbara) introduced February 18, would have expanded California's current protected parental leave law to employers with payrolls of five to 50 workers, mandating that employees receive 12 weeks of parental leave. The measure failed passage in the Committee on Labor and Employment June 22, but last week Democratic lawmakers amended SB 1166 as SB 654, keeping the original language. It would now apply to companies with 10 or more workers, who would receive a guarantee of 12 weeks of job-protected maternity and paternity leave after the arrival of a newborn or adopted child. SB 654 now moves to the Assembly Labor and Employment Committee.
Organized labor, the American Civil Liberties Union of California and the Western Center on Law and Poverty backed SB 1166. Opponents included the Civil Justice Association of California, the National Federation of Independent Business, the Western Growers Association and the California Chamber of Commerce, which called the bill a "job killer."
When she co-authored a work-scheduling bill, Senator Connie Leyva (D-Chino) thought she could avoid the job-killer label by reaching out to the Chamber of Commerce for its input. However, SB 878, which would have compelled employers to give their workers seven days' notice of work scheduling to help them plan family life, bit the dust in the Senate Appropriations Committee this spring – after being branded a job killer.
"I thought initially that bringing in CalChamber and other stakeholders into the process would be more helpful than it was," Leyva, a past head of the California Labor Federation, told Capital & Main by phone. "We did learn a lot speaking with all of the opposition. I hope that when the work-scheduling bill is reintroduced we can incorporate some of the opponents' suggestions, but not in a way that waters down the intent of the bill."
Leyva vows the bill will return for consideration in 2017. "I am completely committed to the issue of reliable work scheduling," Leyva said, "having spent 30 years either working or representing grocery workers."
Paying attention to new and growing industries, such as the app-based service-sectors that hire on-demand workers is vital, according to the Partnership for Working Families' Owens-Wilson. "We don't want to allow on-demand employers to undercut the progress made for working families." The on-demand economy, she added, fractures stable employer-employee relationships.
Making labor "flexible" prioritizes the interests of employers over workers, an equation that upends living conditions for all workers and not just those with families. To wit, on-demand employees work as nonunion independent contractors, and not as company employees. That nonemployee status makes it hard for workers to access vital benefits.
In a bid to elevate workplace security for on-demand workers, Assemblywoman Lorena Gonzalez (D-San Diego) introduced but then withdrew Assembly Bill 1727, known as the California 1099 Self-Organizing Act. Prior to shelving the bill, she said it would ensure "that the millions of Californians who aren't treated as employees, including workers in the evolving gig economy, simply have the option to organize and collectively bargain for better pay and working conditions for themselves for the work that they perform."
However, according to Gonzalez, complex legal issues required further discussions for AB 1727, with lawmakers such as Assembly Judiciary Committee Chair Mark Stone (D-Monterey Bay). "AB 1727 is dead for the year, but I will bring back another version of this bill next session," Assemblywoman Gonzalez told Capital & Main.
Meanwhile, San Jose voters will decide on a local measure, "Opportunity to Work," on the November 2016 ballot. Proponents include Silicon Valley Rising and the South Bay AFL-CIO Labor Council.
This initiative would compel firms with more than 35 employees to offer paid hours to existing part-time workers first before making new hires. It would increase take-home income and nudge part-time employees closer to full-time status, also improving their eligibility for employer-paid health-care benefits.
"The [Opportunity to Work] initiative will help combat the epidemic of underemployment in San Jose," the labor council's Dianna Zamora-Marroquin said in an email. "This is the first initiative of its kind aimed at providing part-time employees across all industries access to the hours needed for a reliable, livable paycheck.
"It is estimated that the initiative would provide nearly 64,000 hourly employees in the city of San Jose, who are primarily women and people of color, with the opportunity to access critical work hours."
Can Airbnb Be Regulated?
Co-published by Fast Company
As cities struggle to rein in the short-term rental service, a detente in San Francisco may show the way.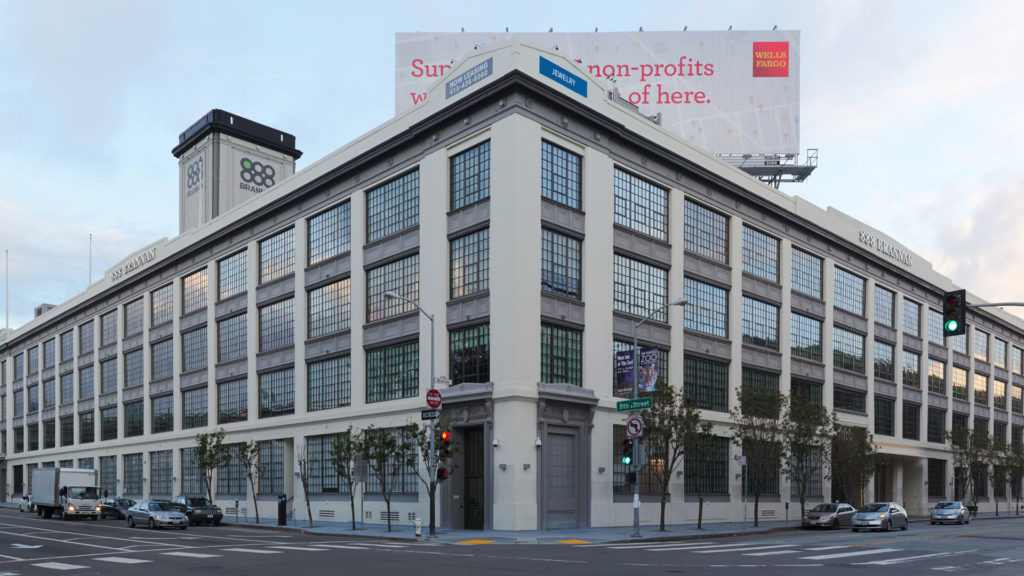 Co-published by Fast Company

From Barcelona to Santa Monica, cities alarmed by the proliferation of short-term rental homes have attempted to rein in Airbnb and its competitors with regulations. They have taxed them. They have limited them to certain neighborhoods or building types. They have banned them altogether. In December, after three years of debate, Los Angeles capped the number of days hosts could rent out their homes at 120.
But do these rules work? One test of the effectiveness of cities' regulatory efforts is their impact on Airbnb's growth. Two years ago, UBS, the Swiss investment bank, analyzed data from 127 cities and attributed slowing growth in listings at Airbnb to the emergence of local regulations. A November survey of travelers by Morgan Stanley lists their concerns about home sharing's legality as one of several factors explaining the company's plateauing growth. That said, Airbnb, which has a $30 billion valuation and is planning an initial public offering as early as this year, is still experiencing user growth in the double digits.
---
There are myriad ways for Airbnb hosts to elude cities' regulatory efforts.
---
The success of cities that have been able to regulate tech-enabled tourism owes to the powerful coalitions that have mobilized to challenge these data-driven platforms and to the fact that they are beginning to fight with their own digital weaponry.
One major challenge is simply finding and monitoring illegal rentals. Traditional code enforcement methods — door knocking and taking photos — have been supplanted with "web scrapes" and other high-tech approaches. Without these tools, "it's like bringing a knife to gun fight," says Ulrik Binzer, a former Airbnb host from Marin County who now runs San Francisco-based Host Compliance, a company that helps cities develop and enforce short-term rental regulation. "There are just too many of them."
In addition, a "city has to be able to go to a platform that ignores its law and hold it accountable," says Dale Carson, a hotel industry lobbyist and co-founder of Share Better San Francisco, a coalition of sometime adversaries — tenants, apartment owners, hotels and hotel workers — who advocate for regulations of the behemoth Airbnb and other home-sharing platforms. (Disclosure: Share Better New York is a financial supporter of this website.)
In a landmark 2016 case, a U.S. District Court upheld San Francisco's ability to hold Airbnb liable when hosts operate illegal rentals. Airbnb can now face fines if it charges a booking fee for units that are not legally registered with the city.
---
San Francisco shed about half of its short-term rental listings after its rules were updated in 2017.
---
But there are still myriad ways for hosts to elude cities' regulatory efforts, including setting up fake host names and shell companies, or registering on multiple platforms. The hardest violators to root out, according to some researchers, are hosts who run de facto hotels and take permanent housing off the market. "The biggest problem are the commercial short-term rentals" since "the risk might be worth it to stay operating," says Shirley Nieuwland, a doctoral candidate at Erasmus University in the Netherlands who co-authored a study on cities' attempts to regulate Airbnb.
*   *   *
San Francisco has been held up as a regulatory success story, in part because it shed about half of its short-term rental listings after its rules were updated in 2017.
City Attorney Dennis Herrera notably secured $2.25 million in penalties from property owners Darren and Valerie Lee, who, after being caught once in 2014, returned to illegally renting out 14 other apartments on Airbnb until being caught again last year. (Only permanent San Francisco residents may let their homes as a short-term rental — and for not more than 90 days in a year.)
More tellingly, what was once an adversarial relationship characterized by battles at the ballot box and legal sparring between the city and Airbnb is now a cooperative one. "I think we have a system in place that is very effective," says Kevin Guy, director of San Francisco's Office of Short-Term Rental. "We have a regular cadence of email communications back and forth" between the various platforms and the city.
Airbnb spokesman Christopher Nulty says that regulations help bring stability to the platform. "We think that to be regulated is to be recognized," says Nulty. Over the last five years, Airbnb has worked with "hundreds and hundreds of governments globally" to establish tax and regulatory partnerships, he adds.
Dale Carson credits a legal settlement between San Francisco and Airbnb for the new spirit of cooperation — after Airbnb and its competitor HomeAway/VRBO challenged a 2016 law requiring hosts to register with the city.
Even after the enforcement battles, Airbnb officials are sanguine about its prospects in its hometown. Revenue from bookings in the city have remained steady since the tougher enforcement regime was put in place. Meanwhile, the company has seen a 44 percent annual growth in guest arrivals in the five counties surrounding San Francisco. But what has watchdogs on alert is the sizable growth in listings of units that can rent for 30 days or more, according to the San Francisco Chronicle. Unlike other short-term rental hosts, the owners of such units are not required to be permanent residents.
And a study by McGill University researchers raises questions about the law's effectiveness, claiming it merely purged Airbnb of hosts who rarely rented their homes and had "relatively little impact" on those hosts renting out multiple units or a single home with great frequency. "This suggests that few if any Airbnb listings in San Francisco have been returned to the long-term rental market," according to the report, which was published in January.
*   *   *
Meanwhile, New York City remains a legal battleground for Airbnb. Typical New Yorkers saw their rents rise by $384 in a three-year period – and by more than $700 in some Manhattan neighborhoods, according to another McGill University study, published last year. While San Francisco allows its residents to rent their homes for months at a time when they leave town, New York City's stricter law bans short-term rentals in most buildings unless the home sharer is present.
---
Data activist: "Airbnb is constantly suing cities or threatening to sue them."
---
That has not stopped short-term rentals in Airbnb's largest domestic market from proliferating. Last month, the New York Times recounted an elaborate scheme undertaken by local real estate brokers who allegedly raked in more than $20 million from thousands of illegal rentals.
There were more than 56,000 active daily Airbnb listings in New York City last year, according to the 2019 McGill University study, which also estimated that 68 percent of host revenue came from illegal reservations.
Airbnb has fought back hard against the city's tough regulatory regime. After New York passed a law that required platforms to provide regulators with hosts' names and addresses, Airbnb sued, arguing the city had violated Fourth Amendment protections from unreasonable search and seizure. In January, a U.S. District Court judge in Manhattan placed an injunction on the law. The city has since subpoenaed Airbnb for data on 20,000 listings that regulators believe may be in violation of local laws.
"Airbnb is constantly suing cities or threatening to sue them, and so there's a lot of hesitancy from cities" to regulate them, said Murray Cox, a New York-based data activist who runs a website called Inside Airbnb.
Airbnb's Nulty counters that the number of lawsuits that Airbnb has brought is small relative to the 88,000 cities where the platform operates, and objects to New York's desire to have "unfettered access" to host data "without due process."
At least one host is not impressed by cities' regulatory efforts. Gene Dexter owns seven short-term rental properties in Thailand and in cities across the U.S., from Los Angeles to New Orleans, and manages rentals for clients. He takes great pride in carefully designing each of his units with items from his travels. He said that tougher regulations in a city would not be a major factor in his deciding where to operate. "They are kind of a cool challenge for me," says Dexter. "With the tech, I could easily play the game to the point where — catch me if you can."
---
Copyright Capital & Main