Steve Mnuchin: A See-No-Evil Treasury Secretary
Last Monday the Senate Republicans confirmed Wall Street predator Steve Mnuchin to oversee America's financial industry. Across the country, bankers and hedge fund managers poured champagne while showing clips of Michael Douglas' "greed is good" speech from the film Wall Street.
Last Monday the Senate Republicans confirmed Wall Street predator Steve Mnuchin to oversee America's financial industry. Across the country, bankers and hedge fund managers poured champagne while showing clips of Michael Douglas' "greed is good" speech from the film Wall Street.
The bankers at Goldman Sachs' headquarters in New York City were also celebrating. They've now scored a trifecta, with former partner Mnuchin approved as Treasury Secretary, former Goldman Sachs president Gary Cohn serving as President Trump's top economic adviser, and one-time Goldman Sachs banker Steve Bannon ensconced in the White House as Trump's top policy advisor in charge of restoring white supremacy and deporting immigrants. Another Goldman Sachs alum, Anthony Scaramucci, will have to wait awhile before officially joining Trump's inner circle. He can't pass the conflict-of-interest ethics test — a very low bar in the Trump administration — because he sold his firm, SkyBridge Capital, to a division of HNA Group, a Chinese conglomerate that would become the firm's majority owner and has close ties to China's ruling Communist Party.
The Senate confirmed Mnuchin, known as the "foreclosure king" during his days running OneWest Bank, by a mostly party-line vote of 53-47. Only one Democrat, Sen. Joe Manchin of West Virginia, voted with the Republicans. Manchin has received over $1 million in campaign donations from the financial, insurance and real estate industry, according to the Center for Responsive Politics.
As Treasury secretary, Mnuchin will be Trump's top hit man in charge of dismantling the 2010 Dodd-Frank law that strengthened regulations on the financial industry that have been important checks on Wall Street greed, including the Consumer Financial Protection Bureau, which in its short life has already protected hundreds of thousands of consumers from bank abuse. Mnuchin will also be in charge of overhauling nation's tax code to reduce taxes for his fellow bankers and other wealthy corporate plutocrats.
"Mr. Mnuchin has made his career profiting from the misfortunes of working people," said Sen. Debbie Stabenow (D-MI). "OneWest was notorious for taking an especially aggressive role in foreclosing on struggling homeowners."
Sen. Sheldon Whitehouse (D-RI) said, "I simply cannot forgive somebody who took a look at that banking crisis and took a look at the pain that Wall Street had sent in a wave across all of America, and thought, 'Ah, there's a great new way to make money, foreclosing on people.'"
The Senate Republicans not only ignored Mnuchin's track record running a "foreclosure machine" and engaging in racist lending practices but also his failure to disclose nearly $100 million in assets on forms he filed with the Senate Finance Committee. Only after questioning by Sen. Ron Wyden (D-OR) did Mnuchin acknowledge he was a director of Dune Capital International Ltd. in the Cayman Islands and Anguilla, tax havens often used by rich investors to avoid paying U.S. taxes. Mnuchin was forced to admit that these offshore corporations  were little more than post office boxes, with no employees or offices.
Senate Majority Leader Mitch McConnell (R-KY) voiced the GOP's see-no-evil approach when he said that Mnuchin "is smart, he's capable, and he's got impressive private-sector experience."
Several weeks ago, Sen. Elizabeth Warren convened a meeting in Washington, D.C. to hear from homeowners who had been victims of Mnuchin's "private-sector experience." Warren organized the event because Sen. Orrin Hatch (R-UT), chairman of the Senate Committee on Finance, rejected a request to invite them to testify at Mnuchin's confirmation hearing. The financial, real estate, and insurance industry has lined Hatch's pockets with $2.6 million in campaign donations.
One of the people at the Warren event, Colleen Ison-Hodroff, is an 84-year-old Minneapolis resident whose husband got a reverse mortgage on their fully-paid home through OneWest's Financial Freedom subsidiary. Within days after her husband died, she received OneWest notification to either repay the reverse mortgage in full or face foreclosure. Another was Heather McCreary, a Nevada mother of two, who lost her home in 2010 after OneWest refused to provide a loan modification. "Steve Mnuchin's company had no interest in helping us," said McCreary. "They wanted to foreclose because they were focused on their profits."
Soon after Trump nominated Mnuchin (who had been his campaign finance chair) for the Treasury post, consumer groups, unions, and community organizations around the country mobilized to oppose his confirmation. They offered similar stories and testimony about the human suffering caused by OneWest Bank's callous practices under Mnuchin's leadership. Three weeks ago, the Alliance of Californians for Community Empowerment, a community organizing group, held a vigil outside Mnuchin's $26 million mansion in Bel Air, a wealthy section of Los Angeles, to draw attention to his terrible track record as a banker.
At the height of the housing crisis, Mnuchin got rich throwing tens of thousands of working people out of their homes. The 54-year old Mnuchin is now worth about $400 million, according to Fortune magazine.
During his presidential campaign, Trump criticized Wall Street bankers for their excessive political influence, attacked hedge fund managers for getting away with "murder" under the current tax code, and claimed that he would self-fund his campaign to avoid being beholden to special interests. "The hedge fund guys didn't build this country," Trump said on Face the Nation.  "These are guys that shift paper around and they get lucky."
But now Trump has tapped Mnuchin and other Wall Street insiders for top positions, guaranteeing that the financial industry will get its way unless Democrats and grassroots organizations mount fierce opposition.
Trump's earlier rhetoric aside, he and Mnuchin are a good match. Prior to his appointment, Mnuchin was CEO of Dune Capital Management, a hedge fund that had business dealings with Trump.
Both Trump and Mnuchin earned their first fortunes the old fashion way: they inherited it. Trump took over his father Fred's real estate empire and expanded it through corrupt and rapacious business practices. Mnuchin, also the scion of a wealthy and well-connected family, graduated from Yale in 1985 and soon wound up working at Goldman Sachs, where his father Robert had been a general partner.
Both Trump and Mnuchin have run businesses accused of widespread  racial discrimination and they both represent the excessive wealth and greed of the billionaire developer and banker class. And both men have hedged their political bets, donating big bucks to Democrats as well as Republicans.
Indeed, Mnuchin's entire life is a tale of privilege and profit.
After graduating from Yale, Mnuchin went to work at Goldman Sachs, following in his father's footsteps. He spent 17 years at the bank, where he eventually became an executive vice president. According to the Wall Street Journal, he left in 2002 "at the age of 39 with a reported $46 million stake in the bank." He left the bank and went on to head several hedge funds.
In 2009, Mnuchin assembled a group of investors (including computer capitalist Michael Dell, financier George Soros, private equity investor Christopher Flowers, and hedge fund titan John Paulson) to buy the troubled IndyMac Bank from the Federal Deposit Insurance Corporation (FDIC) as part of a sweetheart deal. They renamed it OneWest Bank and kept its headquarters in Pasadena, CA. They persuaded the FDIC to reimburse the billionaires bankers for much of their costs for foreclosing, a policy called "lost share" that shielded the bank from risk. Mnuchin moved to Los Angeles to run the bank.
A 2013 memo from prosecutors in the California attorney general's offices, leaked to the media two weeks ago, revealed "evidence suggestive of widespread misconduct" by OneWest under Mnuchin's helm.
In 2009, after the housing bubble burst, the Obama administration launched a program to encourage banks and their mortgage servicers to help borrowers stay in their homes by modifying their mortgages to make them more affordable. But about three-quarters of homeowners who sought modifications from OneWest were denied. OneWest was among the worst performing large servicers in the program by that measure.
Instead, soon after Mnuchin bought the bank, One West went on a foreclosure frenzy. The California Reinvestment Coalition (CRC)—a nonprofit organization that pushes banks to reinvest in low income communities and communities of color—determined from Freedom of Information Requests that the FDIC had already paid out over $1 billion to reimburse OneWest for the cost of over 35,000 foreclosures in California and many other foreclosures in other states. The bank made a tidy profit on each foreclosure. "On bad loans, OneWest, which bought many of the loans at 70 percent of par value, gets the cash from a foreclosure," according to the Los Angeles Business Journal, "and is also reimbursed up to 95 percent of the difference between the original loan value and the foreclosure sale amount."
Many of those foreclosures were illegal. Some OneWest employees accused the bank of encouraging fraudulent behavior, including widespread "robo-signing" – signing off on foreclosures without verifying information or closely examining the documents. Some observed that the bank illegally backdated mortgage documents.
Moreover, a CRC and Urban Strategies Council analysis of One West's 35,877 foreclosures in California from April 2009 to April 2015 found that 68 percent occurred in zip codes where the non-white population was 50 percent or greater.
In a complaint filed with the U.S. Department of Housing and Urban Development, the CRC accused OneWest of engaging in redlining by giving few mortgage loans to African American and Latino consumers, failing to locate branches in communities of color, and doing less maintenance on foreclosed homes in neighborhoods of color than white ones. Only two of OneWest's 73 branches are located in low-income areas. During Mnuchin's reign as CEO, it made few small business loans to businesses with annual revenues under $1 million—the kind of operations common in low-income and minority areas.
CRC executive director Paulina Gonzalez called OneWest Bank "a leader in foreclosing on seniors," many of whom have reverse mortgages—loans that provide cash payments to help homeowners realize value from the equity in their homes and become payable when the borrower dies or moves—insured by the Federal Housing Administration. OneWest was responsible for 16,200 foreclosures on government-backed reverse mortgages, or 39 percent of all foreclosures nationwide, from 2009 through late 2014, even though it only serviced about 17 percent of the loans, according to government data analyzed by the CRC.
OneWest also serviced billions of dollars of mortgage loans on the behalf of third parties, such as Fannie Mae. In multiple surveys of California housing counselors, OneWest was ranked among the worst mortgage servicers in the state.
In 2014, Mnuchin arranged to sell OneWest to the CIT Group for $3.4 billion—more than double what his group paid for the bank five years earlier. Bloomberg calculated that he may have made more than $200 million from the sale. Mnuchin also received a nearly $11 million severance package when he resigned from CIT's board on top of more than $20 million in total pay. Under the terms of the acquisition, CIT agreed to pay Mnuchin $4.5 million a year for three years as the bank's vice-chairman. After he relinquished that post last, Mnuchin was given a $10.9 million severance package, according to the Wall Street Journal.
Despite Mnuchin's confirmation, consumer and community groups have pledged to organize to thwart his and Trump's agenda of dismantling consumer protections.
"While we're surprised and disappointed that senators would vote for him after he refused to provide honest answers, CRC, our members, and our allies aren't going anywhere,," said the CRC's Gonzalez. "We are ready to continue the fight against Wall Street greed."
"There were nearly 8,000 OneWest foreclosures here in Los Angeles," said Isela Gracian, president of the East LA Community Corporation, a nonprofit group that builds affordable housing and provides counseling to homeowners to help them avoid foreclosures. "We are ready to ensure that he doesn't continue to do harm to working class families and that the US economy serves all of us, not just Wall Street."
---
This feature is crossposted at Huffington Post.
Los Angeles' Measure B Is a Moonshot Aimed at Creating a Public Bank
A baby step toward establishing municipal banking in America's second-largest city would be a giant leap for this national movement.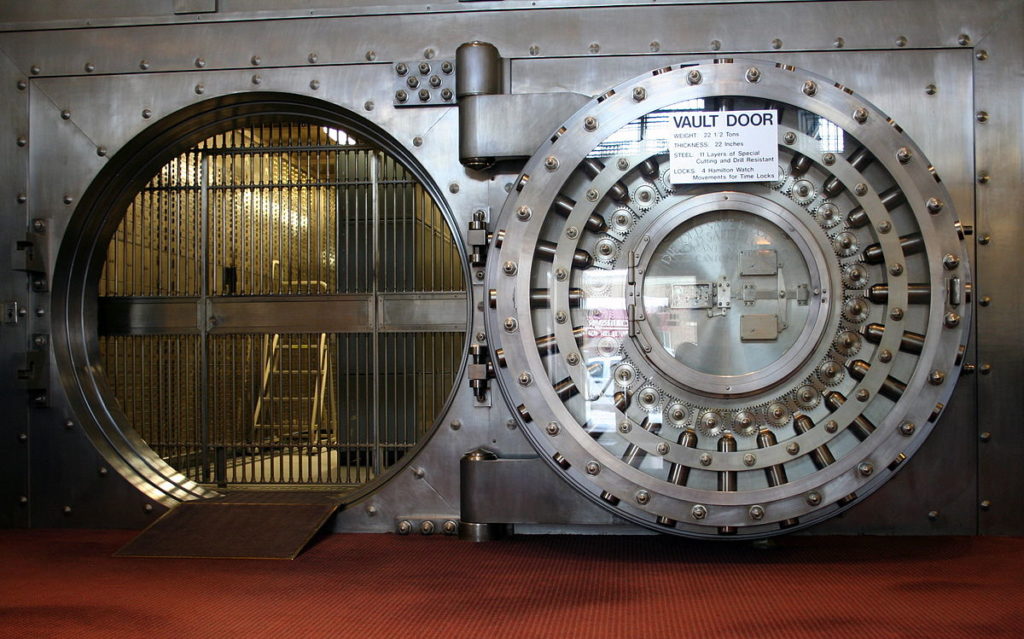 A ballot measure in support of creating a public bank in Los Angeles could serve as a referendum on an idea that has gained traction in cities and states across the country since the 2008 financial crisis.
"To have a resounding 'Yes' vote from Los Angeles, which is one of the most powerful opinion centers of the world, would be tremendously historic," says Trinity Tran, co-founder of Public Bank LA, an advocate for Measure B, which would amend the city charter to allow the city to establish a municipal bank.
But Measure B is a baby step in what promises to be a lengthy process to set up a municipal bank whose stated purpose is to provide the nation's second-largest city with a socially responsible and cost-effective alternative to Wall Street banks.
The movement for public banks draws inspiration from the success of a 99-year-old public bank in the red state of North Dakota and from Germany's network of over 400 regional public banks (or Sparkassen), which advocates say provided significant funds for the development of that country's renewable energy sector.
Since the Great Recession, over 20 U.S. states have introduced bills to establish state-owned banks or to study their economic feasibility. New Jersey Democratic Governor Phil Murphy, a former Goldman Sachs executive, successfully campaigned for his current job on the promise of creating a state-owned bank. And California's gubernatorial frontrunner Gavin Newsom has made the formation of a state bank that would fund infrastructure, student loans and housing part of his platform as well.
A lack of resources is one motivation for city and state leaders' interest in public banking, said Deborah Figart, a distinguished professor of economics at Stockton University in New Jersey.
After the Great Recession, "we really became much more aware of unmet infrastructure needs," said Figart, who conducted an economic impact study for the proposed New Jersey bank. The American Society of Civil Engineers gives the U.S. a D+ grade for the state of its roads, bridges and other infrastructure — "practically a failing grade," she noted. Meanwhile, local governments devote a significant portion of their budgets to paying interest on bonds that go to Wall Street banks and finance companies at a time when interest rates are on the rise.
In Los Angeles, the push for the bank emerged from grassroots activists who demanded that the city divest from San Francisco-based Wells Fargo, whose aggressive sales practices resulted in more than three million deposit and credit card accounts being opened without customers' knowledge.
"We knew that it wasn't really divesting if we were going to move our money to another predatory extractive bank," said Tran. "So we introduced public banking early on in the campaign as a permanent solution to housing the city's public finances."
Last year, the city paid $1.1 billion in interest to bondholders, which in turn funds "wars and pipelines and private prisons," said Tran, who would rather see tax money put to work to address city needs like housing and clean energy. Her banking advocacy began four years ago when she started meeting with fellow activists in Koreatown coffee shops. As of October 20, "Yes on B" supporters had raised $10,128 for the measure, according to the Los Angeles City Ethics Commission. No committee has been formed to oppose the measure.
There are critics, however. Rob Nichols, president and CEO of the American Bankers Association, writing in The Hill, fears that the public bank proposal would suffer from a "scattered business focus" and fall under "undue political influence" that would result in risky loans that would damage the public purse.
"It's easy to make the banks the bad guy," said Stuart Waldman, president of the Valley Industry and Commerce Association. But "it's not easy to run a bank," and a municipal bank would require significant start-up capital. "This is public money, so if they lose public money, if they realize that it doesn't work, that hurts every person in L.A."
The Los Angeles Times editorialized that the measure was one of "the most ill-conceived, half-baked ballot measures in years" and urged a no vote, in part, because the measure does not articulate a vision or plan for the bank.
But if the proposal on the ballot lacks detail, it's because city officials have not wanted to invest in a business plan and feasibility study while the city is still prohibited by its charter from operating a bank, City Council President Herb Wesson told a news conference in October.
Wesson assured reporters that there was "no way on God's green earth" the city would move to create a municipal bank without a subsequent citywide vote on a more detailed plan, and the ballot argument in favor of the measure that goes to every city voter says as much. For now, voters are only being asked to remove a legal hurdle in the charter that prevents the city from establishing a municipal financial institution.
Proponents of public banking regularly point to the Bank of North Dakota as a model. The Progressive-era institution was created in 1919 out of frustration with a banking system that was putting the squeeze on farmers. The bank was initially greeted with suspicion by a national press corps anxious about a Bolshevik incursion into the finance sector. But the bank, now very much part of the state's business establishment, has seen record profits for 14 consecutive years. Because it steered clear of the volatile derivatives market, the Bank of North Dakota avoided the upheaval many financial institutions suffered when the housing market tanked in 2008.
"It's partly because you have civil servants in charge rather than folks whose paychecks depend on how much money the bank makes in a quarter," Sam Munger, director of external affairs for the State Innovation Exchange, told The American Prospect.
Considered a "banker's bank" with a $4.9 billion loan portfolio that supports agriculture, business, homeownership and higher education, the Bank of North Dakota does not compete with other financial institutions.
"It's not a bank for regular household customers, for car loans, credit cards and mortgages," said Figart. "It is a bank for accepting public deposits and lending mostly to the public sector or public-private partnerships."
Wesson has talked about L.A.'s municipal bank as a place where the cannabis industry could park its cash since pot is illegal under federal law. Such a move could restrict the bank's ability to make federal wire transfers, but the L.A. activists who back the initiative see other uses for the bank.
"For our organization, it was never about cannabis; it was always about neighborhood issues," says Gisele Mata, housing organizer of Alliance for Californians for Community Empowerment, a community-based non-profit that has been part of the coalition advocating the bank.
Public Bank LA leaders envision Los Angeles's municipal bank playing a similar role to that of the Bank of North Dakota, but focusing on the city's priorities. "It would start as a banker's bank for the city, refinancing city debt and trying to consolidate the investment away from Wall Street and harmful extractive industries," co-legislative director David Jette told KPCC-FM in October.
Public Bank LA, he added, also envisions the municipal bank "partnering with local credit unions and community banks" to fund housing, small businesses, low-interest student loans, renewable energy projects and, eventually, credit for the underbanked. The bank could also fund infrastructure projects more cheaply than commercial banks by avoiding the interest and fees that go to commercial banks, according to advocates.
Many hurdles remain before an L.A. bank could become operational. State and federal laws do not currently provide a regulatory framework for the formation of public banks, according to an August report by the city's Chief Legislative Analyst's office. The city must come up with a source of collateral for the bank and an oversight structure, and receive approval from the California Department of Business Oversight.
But a modern public bank can be made from scratch. In April, the Federal Reserve approved a public bank for American Samoa in the South Pacific, after the Bank of Hawaii abandoned the geographically remote U.S. Territory.
The North Dakota and American Samoan banks may be rare cases for now, but Figart believes that "in the next five years, there will be" more public banks, and "in the next 10 years, there certainly will be more."
---
Copyright Capital & Main