States, Counties Move Against Outsourcing
Lawmakers in Iowa, Maryland Oregon and Washington advanced legislation to rein in reckless outsourcing of public services to for-profit corporations and private entities. Meanwhile, Minnesota is the latest state to introduce legislation that would keep taxpayers in control of their services by increasing transparency and accountability, bringing the total number of states to 16. And locally, Douglass County, Kansas, passed some of the toughest taxpayer protections against predatory outsourcing in the nation.
"American taxpayers are tired of getting ripped off by corporations that take control of public services and rake in massive profits by cutting corners to public health and safety," said Donald Cohen, executive director of In the Public Interest Action Fund. "There is a sea change happening and taxpayers are leading the charge."
In Iowa, SF 2235 passed the full Iowa Senate. SF 2235 would give Iowa taxpayers more power to cancel contracts if for-profit corporations fail to meet performance standards. It would also require companies that are paid with tax dollars to provide a public service and maintain open records just as public agencies do.
The Maryland Senate unanimously approved SB 669. The bill will strengthen Maryland's existing statute, which prevents companies that broke the law from obtaining future contracts.
In Oregon, HB 4122 passed both the state House and Senate. HB 4122 protects Beaver State taxpayers with respect to information technology contracts. The bill is particularly poignant after the state's disastrous experience with outsourcing development of its health care website to Oracle.
In Washington State, HB 2743, the Washington Taxpayer Protection Act, cleared the state House. The proposal would require a demonstrated cost savings of 10 percent before a service can be outsourced and ban contractors from using taxpayer resources for private gain. HB 2742 would also require private entities that perform public services and are paid by taxpayers to open their books, just as public agencies do.
Meanwhile, in Minnesota, Rep. Frank Hornstein introduced HF 2459, a bill that would limit the length of outsourcing contracts to three years and require 15 percent cost savings when entering multiple contracts. The proposal would also require companies to disclose if and when they broke the law or failed to pay taxes and require outsources to pay employees a similar wage to public service employees. Minnesota is now the 16th state to introduce such legislation.
Outside of the state Legislature, Douglas County (Kansas) Commissioner Mike Gaughan saw his pro-taxpayer legislation become law. The new law imposes stronger accountability and transparency requirements, including subjecting all county contractors to the same open records laws compliance required for public agencies.
Across the country, cash-strapped state and local governments have handed over control of critical public services and assets to private entities that often operate them slower, costlier and worse. Too often, these "deals" leave behind only broken promises and undermine transparency, accountability, shared prosperity and competition. ITPI documented several of these broken promises in its recent report, "Out of Control: The Coast to Coast Failures of Outsourcing Public Services to For-Profit Corporations."
Government Shutdown's Silver Lining: A Corporate Hiring Guru Speaks Out
Ending the shutdown won't curtail the hiring opportunities for corporate recruiters, says one expert. It's like divorce: Once you start thinking about leaving, the odds that it will happen go up dramatically.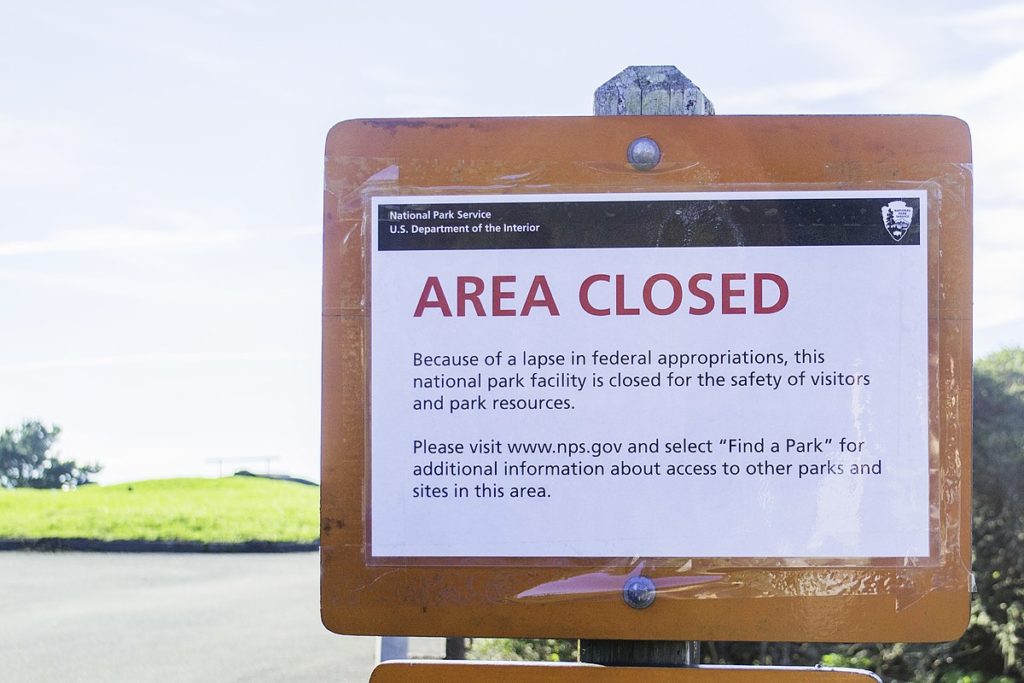 ---
In the new economic climate, even the most mission-driven of federal workers might be forgiven for abandoning the nation's parks, airways and regulatory agencies.
---
When the federal government shut down for 16 days in 2013, corporate hiring guru John Sullivan advised companies on how to raid federal government workplaces for talent.
A blog post he penned at the time caused some to charge him with being unpatriotic, he said recently, while others thanked him for the reminder that federal workers were ripe for the plucking.
This time around, the climate is even better for corporations looking to cull staff from a workforce that is already well-trained and also known for its loyalty, Sullivan tells Capital & Main by phone. He describes the current moment—with hundreds of thousands of federal employees forgoing paychecks and, in many cases, sitting at home — as tantamount to "a sale on Black Friday."
---
Congresswoman:  The shutdown could have a long-term impact on the federal government's ability to attract workers with IT skills.
---
"If you've been screaming for the last two years" about the skills-and-talent shortage, "this week there isn't one," says Sullivan, who heads the human resource management program at San Francisco State University's College of Business.
The partial shutdown, that began on December 22 when President Trump failed to secure funding from Congress for his border wall, has impacted employees at a host of federal agencies, including the departments of Agriculture, Commerce, Homeland Security, Housing and Urban Development, Interior, Justice, State, Transportation and Treasury and the NASA.
What makes this particular shutdown so suitable for raiding federal workplaces? It's not just that employee morale has taken a nosedive, thanks to a president who is at war with many of the agencies he oversees. Nor is it only the fact that Trump threatened to keep the government closed for as long as a year, a notion that "really scares people," says Sullivan.
---
With Amazon's opening new offices in the District of Columbia area, three out of four IT workers in DC say they would consider leaving their current jobs for the tech behemoth.
---
It's also the economic climate. Companies are growing. Unemployment is low. Remote work is increasingly an option. Technical advances have made looking for a job easier than it was in 2013. "You can say 'boo' to your phone and apply for a job," adds Sullivan, delivering his matchmaking pitch with such force that even the most mission-driven of federal workers might be forgiven for abandoning the nation's parks, airways and regulatory agencies.
Congresswoman Robin Kelly (D-IL), the ranking member of the House Subcommittee on Information Technology, worried, in a statement last week, that the shutdown would have a long-term impact on the federal government's ability to attract workers with IT skills. The federal government has generally struggled to attract young tech workers, and Amazon's new offices in the District of Columbia area has three out of four IT workers in DC saying they would consider leaving their current jobs for the tech behemoth.
Tech workers — and upper-salaried talent — are not the only employees coveted by the private sector, says Sullivan. Forest Service employees. Coast Guard workers. Transportation and Safety Administration agents. Any unpaid workers could be lured away, especially in states like California and Texas, where economies are strong, he maintains. An employment agency for California's casinos recently put this shout out on Twitter: "Any @TSA employees looking for new opportunities, PTGaming is hiring!" along with the popular hashtag, #shutdownstories.
The shutdown could also prompt federal employees to throw scruples to the wind and step into the infamous revolving door that leads workers from government jobs to the private sector and back again. When Sullivan was advising companies in 2013, he helped firms hire from agencies that regulated them.
"And by the way," asks Sullivan, persisting with his siren song, "if I was a regulator, [with] President Trump eliminating all those regulations, why am I needed? Why not go to the private sector?"
Sullivan, who says he is an underpaid government worker in his own right, is concerned about the public cost of his and others' efforts to lure away the federal government's top talent. The best employees will leave first, and "literally billions" in training dollars will be lost, he predicts.
But he puts the blame squarely on a public sector that undervalues its workers. Corporations that pilfer federal government workforce for talent offer a kind of public service and corrective by demonstrating the price that must be paid "for degrading public service and unnecessarily frustrating federal employees," he wrote in his 2013 post.
Ending the shutdown won't curtail the hiring opportunities for corporate recruiters, says Sullivan. "It's like divorce. Once you start thinking about [leaving], the odds [that it will happen] go up dramatically."
---
Copyright Capital & Main