State of Resistance: Labor Will Double Down in Trump Era
As workplace protections have come under attack, California has created labor-organizing models to resist attempts to erode labor standards and impose right-to-work measures.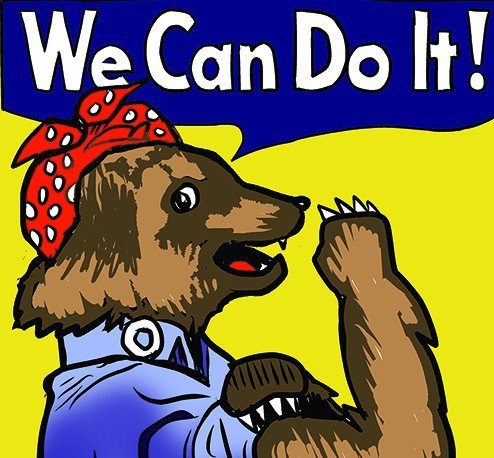 California's labor laws are stronger than federal regulations in most areas, including the minimum wage, paid sick leave, overtime for agricultural workers and domestic worker rights. The state also leads the national trend for predictive scheduling. (In 2014 San Francisco passed the nation's first measure that requires employers to inform workers of schedules two weeks in advance; 13 states and other municipalities are currently pursuing the policy.
But it's not all sunshine, now that fast-food mogul Andrew Puzder has been nominated to be the next Secretary of Labor. Puzder, the CEO of CKE, which owns the Carl's Jr. and Hardee's chains, is no admirer of California's labor codes and last year began moving the parent company's headquarters from California to Tennessee, complaining that "you can't be a capitalist in this state." Donald Trump's nominee is widely regarded by labor advocates as a substantial threat to working standards around the country. The fallout from a Puzder labor department could well reach California.
"We may be big and we may have the Sierras, but we're not an island," says Ken Jacobs, who is the chair of the University of California, Berkeley's Labor Center. "There are very serious challenges."
But as union membership shrinks nationally and workplace protections have come under attack, California has created labor-organizing models to resist attempts to erode labor standards and impose right-to-work measures —two predicted hallmarks of a Trump administration labor policy.
The International Brotherhood of Electrical Workers Local 1245 has developed and exported to other states a leadership model that goes beyond the shop floor and trains stewards to engage in an organizing agenda to counter anti-labor attacks and to support local political and contract fights.
The California local, which has a strong presence in the Central Valley and Nevada, created an Organizing Stewards program that recruits stewards, teaches them how to connect with members and trains them in door-to-door canvassing and leadership skills.
Much of it involves on-the-ground training. Just this month the California organizing corps helped Baltimore Gas & Electric workers buck a national anti-union trend to win representation.
Nine organizing stewards went to Wisconsin to join rallies at the state capitol against Governor Scott Walker's right-to-work policies and to reach out to other workers. Local 1245 also fielded 100 organizing stewards and active members during the 2016 election season to work full time on campaigns across California, Nevada, Arizona, Pennsylvania and Ohio to support labor-friendly candidates, says Fred Ross Jr., an organizer for the local who, along with colleague Eileen Purcell, developed the program.
Tom Dalzell, Local 1245's business manager, views a Trump administration, especially Trump's Supreme Court picks, with concern, but is resigned to resisting. "I don't know what it's going to look like," he says. "We know we're going to have to do it."
Dalzell worries about potential Supreme Court decisions that could permit public employees to opt out of union membership. The only answer, he says, will be counter-organizing in the workplace with one-on-one meetings to explain why an employee should stick with his or her union. "It will be like an organizing campaign," Dalzell says, of "people who are already taking the message of the union to people who have never had to fight for it or live without it."
S
ilicon Valley Rising,
a coalition of
the
Communication Workers of America, International Brotherhood of Teamsters, Service Employees International Union Local 521, SEIU-USWW and UNITE HERE Local 19, plus
nine community organizations
, formed two years ago in this region dominated by tech development.
"Silicon Valley was the poster child for income inequality," says Maria Noel Fernandez, SVR's campaign director. The Silicon Valley work culture is famous for its perks — shuttles sent to a tech worker's front door, chefs serving gourmet meals, game rooms and massages. Those details make for good headlines but hide the gulf between tech employees who earn, on average, $113,000 annually, and the support staff of janitors, cafeteria workers and others, the majority of whom are contract workers who average under $20,000 a year, according to a study by University of California, Santa Cruz researchers. While tech development drives jobs in Silicon Valley, the majority of those jobs belong to service workers that serve meals and clean offices.
Silicon Valley Rising is poised to push the state of California to keep moving forward on labor and immigration standards, and to continue campaigns around employee rights, work-week rules and local minimum wage measures. The coalition is also working with employers to ensure that employees that work on the sprawling company campuses are protected from Immigration and Customs Enforcement (ICE) authorities while on the job.
Tech employees—those considered the industry talent— recently joined service workers in a march in front of the data analytics company Palantir Technologies. The protest targeted Palantir's involvement in technologies that could support Trump's announced programs of mass deportation and "extreme vetting" of Muslim immigrants. Trump mega-donor Peter Thiel holds the largest share of the company, one of the world's most valuable venture-capital-backed companies.
The tech workers' message, says Fernandez, is that "'This is not how we want our talent to be used.' That's not the Silicon Valley they signed up for."
Local action is critical, says Fernandez. Labor has won on wage and work standards in cities, and Trump administration policies will thwart gains at the federal level. "Cities have to be the centers of resistance."
T
he University of California system exudes the same prosperous air as the tech sector—but grad students working here as teaching assistants, tutors and lab technicians at 10 campuses in the UC system can make as little as $18,000 annually.
The fight here concerns labor standards—but has other ramifications. Funding for research and research assistants is federal, says Anke Schennink, the president of United Auto Workers Local 5810, which represents 7,000 post-doctoral researchers in the UC system. "Most of our international students are on work visas, so we're doing education and strategy discussions around what exactly is going on and what we can do." The local works with the national UAW to press on protecting immigrant post-doc rights.
Schennink is an immigrant from the Netherlands where "a lot of power is in the hands of labor — strikes are a common thing, not unique." Under-paid post-doctoral students are her rank-and-file but the union's issues go beyond pay and working conditions, and the local is prepared to defend against attacks on immigrant rights and potential federal cuts that could decimate funding for climate science, clean energy and some medical research.
"We of course have to put together a legislative and political plan with Trump as a factor," she says.  An October contract win that created family leave and other amenities has boosted union activism and the Trump victory has actually accelerated organizing.
The Oakland-based Local 3299 of the American Federation of State, County and Municipal Employees union has a similar big-picture perspective. The local organizes front-line health-care staff members who answer phones and check in patients at UC's 10 campuses, five medical centers and additional clinics, research laboratories and UC Hastings College of the Law. "The cuts to health care will be devastating to our members and leave millions without health care," predicts Elizabeth Perlman, the local's executive director.
For Perlman, guaranteeing worker rights in the Trump era means doubling down on the union's information campaign in the face of anticipated right-to-work initiatives that are legislated from Congress or adjudicated by a Trump Supreme Court. This defensive war will require keeping in close touch with her local's members, so "the union knows what's important to them, what connects them to the union, who they are, where they work. It's focus groups, it's polling, it's every piece of data we can collect." The union, she says, must make hard assessments about how it connects with workers. If Supreme Court decisions give employees a choice as to whether to opt into the union, locals must work to find out what makes members value their union and be willing to participate and pay dues.
UC Berkeley's Jacobs is encouraged by California's innovation and energy, but remains cautious about predicting the national impact.
"We have incredible people [and] unions—if anybody can craft a solution it's us. We should be clear-eyed that people need to fight the changes on a national level— we're going to also have to figure out what to do as a state."
Saving Private Enterprise: Director Jacob Kornbluth on His New Robert Reich Film
After their critically acclaimed 2013 documentary, Inequality for All, Jacob Kornbluth and Robert Reich reunited to make Saving Capitalism, which explores the expanding economic and political power of America's wealthy.
Saving Capitalism  begins streaming on Netflix November 21.
Jacob Kornbluth had never had a job — not even an internship — by the time he graduated from college. When he applied to scoop ice cream at Double Rainbow, he was turned down. But he was used to feeling marginalized. Growing up in Manhattan and then in rural Michigan, he didn't have many friends and got beat up a lot. Both parents, wealthy in intellect but poor in assets, passed away by the time he was 18. All his grandparents too. With a life so rich in adversity, and unable to secure gainful employment, Kornbluth did what any young intellectual would do. He became a writer.
That led to directing some theater. In the early 2000s, inspired by the emotionally gritty films of British director Mike Leigh, he made a couple of feature comedies that not that many people saw. Then, with the economics of documentaries changing, he turned to the realm of nonfiction films to express himself. He grabbed a camera and followed Bill Clinton's former Secretary of Labor, Robert Reich, on his mission to raise awareness about America's widening economic gap. The resulting 2013 doc, Inequality for All, was no joke, both in its message and to critics, who lauded the film. But for Kornbluth and Reich there were some issues they touched on that still needed to be addressed. So they reunited in Saving Capitalism, a Netflix-streaming feature documentary that underscores the expanding economic power — and resulting political might — of America's wealthy. Nearly 30 years after someone decided against putting an ice cream scooper in his hands, Kornbluth sat down with Capital & Main to discuss politics and economics.
---
Capital & Main: The obvious divisions in this country are political ideology, race and gender, but it seems that few people focus that much on class.
Kornbluth: Well, I think the other divisions you mentioned are very real and meaningful, certainly, and I had started looking at class and economic divisions in Inequality for All. But I began to think that we were missing the story of power. As economic inequality grows, so does the concentration of political power, leaving a lot of people across the economic spectrum feeling like the game is rigged against them. You really see this line cutting across political viewpoints.
---

"As economic inequality grows, so does the concentration of political power, leaving a lot of people across the economic spectrum feeling like the game is rigged against them."

---
Perhaps the moment in the film that underscores that most is when you juxtapose footage of protesters in the Tea Party with those in the Occupy movement, and they are saying virtually the same things.
Kornbluth: Right. I certainly don't agree with a lot of the people in the Tea Party. But I have some empathy and I think we all need to see the connection between when economic inequality widens, this really does affect people and it changes the sort of reality that they live in. So basically, of those in the top 10 percent [economically], you see Republicans and Democrats disagree on just about everything — but the economy is essentially working for them. I don't think Americans like to see themselves as a country where class is that much at the forefront, in the way they do in Europe, but when you see the economic division spilling over into these other areas like politics, and it's really changing the way politics function on a meaningful level, I don't think you can ignore it anymore.
In the past, politicians had to play to the center to be successful. But in this last election, Trump didn't play to the middle and was able to get 60 million votes. People used to think that political ideology runs along a spectrum, but we see that [Bernie] Sanders and Trump supporters had a lot in common and that political ideology is really more circular.
Kornbluth: The political model has fundamentally changed into something that looks a lot more like a circle than like [a set of] polar opposites. We started making a film that was going to introduce that concept in 2015, before this election happened, when Hillary Clinton was the leader on the Democratic side and Jeb Bush was the leader on the Republican side, and it turned out we ran into that change as it happened.
---

"If you cede the system to the wealthy and powerful, and you don't fight back, then it's not going to get any better."

---
Your film and Reich's book are called Saving Capitalism. Some have said Marx was wrong about communism but he was right about capitalism, that eventually it would devour itself and spin out of control because of greed, and that is what we are seeing now. So why should we save it?
Kornbluth: It's a really important question. I mean, you're talking to the son of very left-leaning parents. One thing that Reich has taught me, is to forget the "ism" for a moment and just look at rules of an economic system. Stop thinking that capitalism is going to save or hurt us, and stop thinking socialism is going to save us or hurt us and start thinking that we have one economic political system and let's think about all the rules that go into it and examine them one by one, and ask, Who do those rules benefit and who do they hurt?
You see that the rules of our economic system are written by the people with the power to write them, and then over the last 40 or 50 years all of those rules have gone more towards the wealthy and the powerful and away from regular people. Well, it wasn't always like that in America.
But that system does keep breaking.
Kornbluth: You are absolutely right. But I think it's actually important, though, for people who think that maybe the materialism and greed of capitalism is fundamental and unchangeable [not to give up]. That's sort of like permission to check out, to say, "This system is broken and therefore I won't engage." And I think one of the crucial problems with that is if you cede the system to the wealthy and powerful, and you don't fight back, then it's not going to get any better.
A recent poll said that more millennials believe in socialism than capitalism. And more believed in fascism than capitalism, too. What does that say? Are millennials just fed up, or maybe more idealistic, or are they just more naïve?
Kornbluth: There's a bunch of ways to read something like that. One way to say it is [that] a lot of people feel like the game is rigged, which is true, and they are sick of it. They don't feel like their voices are heard. But there is a very important question which is, What is capitalism, specifically? If it's simply the free exchange of private property, then every country in the world today is some version of a capitalist country, or on some sort of a capitalism/socialism spectrum. You sort of can decide what you want to call it.
---

"This economic and political situation that we're in is unique — it means that we don't get to go back to normal."

---
But people forget, that in the past there was Ross Perot, and John Anderson to a lesser degree. Perot was an extremely viable candidate who had a chance of winning, before he imploded. There has been a bubbling of this discontent in every generation. Could one make the argument that the way a forest needs to burn to regenerate, you need a Trump to have both sides react and act — is this the equivalent of a political forest fire that could signal a regrowth for the country?
Kornbluth: I'd phrase it slightly differently. You certainly have seen bubbling of this growing anti-establishment wave [besides] Ross Perot, with Pat Buchanan on the right, when he was running his campaigns in the '90s. And you see in our film that in '92 Reich thought that they had a real chance to fix a systemic problem with the economy that was broken, that an increasing amount of gains from growth were going to the top. And he thought that this was going to be a long-term problem going forward. But I think the film's thesis is that this is not the same, but that, in fact, this economic and political situation that we're in is unique and it means that we don't get to go back to normal.
To your second point, I hear this argument sometimes from people on the left who say, "Maybe this Trump presidency is what we need to really have the progressive revolution that we've been waiting for." There may be some truth to that, but don't underestimate the threat to the economy and to democracy that we're experiencing right now.
There was a really poignant moment in the film, when Reich is talking to students about the regret he has, and it seems he may even be on the verge of tears. Tell me about that moment.
Kornbluth: You have a guy who's been fighting for 40 or 50 years, engaging in a political system and trying to in a very genuine way help out regular people around the country. And you look up after you've been at it for so long and you see a shorter time ahead of you than you have behind you and you say, "Wow, it's gotten worse. I can't say that all of the efforts that I've made have fixed it and what do we do with that? How do we answer to those questions?"
Reich is the same age as Donald Trump; and Hillary and Bill Clinton, and Clarence Thomas, were all at Yale when Reich attended. He's seen what his generation has done. I think that there's some answers he has to give about what [this generation] did to get us to where we are. I think he genuinely is torn, he's worried. He's fighting every day give his best to turn this system around but I think he's worried that time is running out.
You see in your film his ability to talk and connect with all types of people with differing politics than his own. What is it about him that lets him connect with people so well?
Kornbluth: Firstly, I think it's rare to see somebody who's that smart and successful who is that genuine, and I think that genuine quality, that sort of humanity, really comes across in him. It makes him an extraordinary screen presence. I've dealt with a lot of famous people in my time and I've never met anyone more grounded than him. But the real secret sauce, which makes him somebody that, if he didn't exist you'd want to invent, is that he's an unbelievable intellect and an unbelievable communicator. He can take complex issues and boil them down in a way that makes it easy for anybody to understand and not feel dumbed-down to. The smartest economists that I've talked to, the biggest idea people who I've talked to, are not always the best communicators.
Obviously, he did a lot of great work when he served the White House, but it's almost like his second act has been more powerful and more meaningful. Maybe because he's not hamstrung by the restrictions of working in the system?
Kornbluth: He was a Secretary of Labor in Clinton's administration but, honestly, how many labor secretaries can most Americans name? One of the most amazing and unique things about him is he has embraced social media in a way that a lot of his contemporaries haven't. I run a nonprofit with him, Inequality Media, and we make short videos for the Internet. Those videos in the last few years have been seen over 250 million times.
He is as motivated, passionate and driven as are people a quarter of his age. He runs me [and] everybody at our organization ragged, and he's 71 years old. He still feels like it's his legacy and he wants to do his best to fix the things that he sees are broken.
---
Copyright Capital & Main