State Budget: It Ain't Over Till It's Over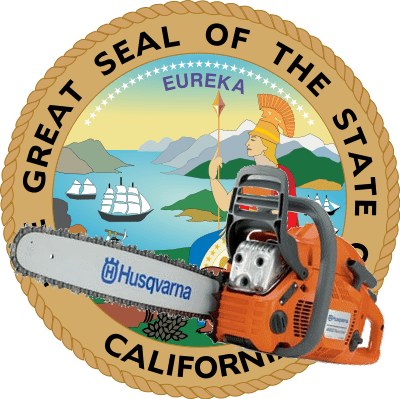 Allowing a governor to make additional cuts to a final state budget is a fairly new development in California and governors have taken to it with verve. For the rest of the state, however, the response is, generally, "What? I thought the whole thing was over!"
These codas are not, however, unusual.  Over the centuries, in several venues, end-of-the-piece additions have caused audiences who had already breathed a sigh of contented (or not) relief, believing a work to be beautifully, or thankfully, over, to snap to attention at the start-up of one more reprise, act, movement or chapter.
Beethoven's Symphony No. 6 in F Major, sometimes known as the Pastoral Symphony, for example, is one of those pieces that jolts the unwary applauder in the audience by going on for five, instead of the usual four, movements.  It's embarrassing to burst into applause only to find out there's a coda and you're making noise all alone.  In the case of the Sixth, however, the coda is a beautiful sonata and well worth the addition.  No one is saying this about the Governor's vetoes.
In Shakespeare's The Tempest, Prospero makes that lovely concluding-feeling speech in Act IV (usually the last act in the plays of the day) about how "Our revels now have ended…..We are such stuff as dreams are made on, and our little life is rounded with a sleep."  Closing words if ever anyone heard them.  But, no, there's not only more to Act IV, there's a whole additional Act V, that snaps us to attention again as Prospero enters rubbing his hands and saying, "Now does my project gather to a head!"
These words could easily describe Jerry Brown's thoughts as he peeled away additional millions from the state budget put on his desk for signature.
And What the Heck Does "Blue Pencil" Really Mean? 
There's not a lot of agreement on the origin of the term "blue-pencil."  Several sources opine that it began in English common law, when a blue pencil was used to strike specific terms from contracts, while enforcing the rest, instead of voiding the whole contract.
Others believe the term arose during the evolution of typesetting, when designers would cut and paste copy and artwork onto mechanical boards to create layouts, which were then photographed and transferred to metal plates for offset printing.  The shade of blue pencil known as non-repro or non-photo blue doesn't reproduce, so the designers used it to make the marks that were not to be included in the final product.
As used these days, however, it almost always means striking parts of a document, text, budget, or any other form of written work.
The Vetoes, In General 
A few days after the final budget was laid on his desk, Governor Brown used his line-item veto authority to cut an additional $128.9 million from the $91.3 billion dollar general fund state budget.  In addition, he vetoed $66.8 million from special funds and federal funds for a total veto amount of $195.7 million.
Re-inserting cuts he had vigorously pursued, he dug more deeply into child care and preschool for low-income children, Cal Grant scholarship aid at private schools, and special funds tapped by the Democratic majority to keep parks open.  Details below.
In Health and Human Services
The Governor vetoed $500,000 in funding for the Public Health Laboratory Director Training Program. The Governor's May Revise had proposed eliminating the entire $1.7 million in funding for this program, but the Legislature put $500,000 back into the budget to allow students to finish their training.  With the veto, all funding is gone.
Brown also vetoed language authorizing up to $3.6 million to be used for adult education in state mental hospitals and eliminated 37 positions authorized by the Legislature.  All other proposals for reducing services in State Hospitals had been approved by the Legislature and this veto removed the only service the Legislature had wished to retain.
The vetoes cut an additional $4.7 million from In-Home Support Services and $23 million from the CalFresh Administration.  In both cases, the Legislature had provided funding based on an intention to help counties cope with a plethora of structural and dynamic changes coming to human services programs.  The Governor's vetoes make it more likely that counties will see a greatly diminished amount of funding.  CalFresh benefits are entirely federally funded but the administration of the program is partially state-funded.  In addition, California's enrollment of eligible beneficiaries has historically been low, and the additional barriers created by this veto will most likely worsen the situation.
In Education
The Governor cut $15 million from the Early Mental Health Initiative, effectively ending all funding for that program.  The vetoes also further reduced funding for the California School Information Services projects and the Migrant Education Program, and eliminated all funding for the Advancement Via Individualized Determination (AVID) Program.
In higher education, the vetoes primarily deleted provisions requiring specific ways to allocate mandated cuts to UC and CSU and left it to the systems to manage the reductions.  The vetoes also eliminated funding for specific programs in the UC system, including the Charles R. Drew Medical Program, the California State Summer School for Mathematics and Science, the Science and Math Teach Initiative, Nursing programs, AIDS research, and others, leaving it up to UC on how to spend the aggregate monies.
In Child Care and Development
Reflecting his stated preference for childcare provided through the social services and welfare systems, the Governor vetoed a total of $29,972,000 from preschool programs administered by Title 5 centers that contract directly with the Department of Education, an 8.7 percent reduction. Not only does this mean the loss of over 12,500 individual child care slots, but, should the centers decide, as a result of the diminished funding, to dis-enroll families with the highest incomes first, the loss in family fee revenue would reach an additional $16.4 million.
The Governor vetoed all funding for the child nutrition supplemental program, about $10.1 million.  The Legislature had restored this funding, which was cut in the May Revise proposal, because it provided over 62 million meals each year to low-income children in private schools, child care homes and centers.  The veto means that about 150,000 children will lose access to free and reduced cost meals.
The Governor also vetoed 20 million dollars, or an additional ten percent, from the Alternative Payment Program, which is a voucher-based child care program for low income families. This reduction in funding will eliminate another 3400 child care slots for a total reduction of about 14,000 child care places.
In Parks and Recreation
The Legislature, in discovering money in special funds they thought could be used to keep state parks open, built transfers of much of that money into their final budget.  However, in a blue-pencil action seen as a bit of a betrayal, the Governor reduced the transfer of funds from the Alternative and Renewable Fuel and Vehicle Technology Fund from $10 million to $3 million, reduced General Fund support for the parks from $430.099 million to $399.099 million, vetoed $10 million in funds from the State Water Pollution Control Revolving Fund and reduced a transfer from the Motor Vehicle Fuel Account from $21 million to $7 million.
Sheila Kuehl, a former member of the California Assembly and Senate, is president of Kuehl Consulting and a Regents' Professor at the School of Public Affairs, Graduate School of Public Policy at UCLA. A slightly longer version of this post appears on her Web site as part of a series of budget essays.