Stage Review: 'The Revisionist'
Deanna Dunagan and Seamus Mulcahy (Photo: Kevin Parry/Wallis Annenberg Center)
Jesse Eisenberg has carved a film career playing irritating nebbish-antiheroes in a host of roles. He even earned an Oscar nomination for best actor in the most memorable of these, as Facebook founder Mark Zuckerberg in The Social Network. But his artistic ambitions also encompass writing for the stage, and his second play, The Revisionist, opens with an engaging premise, albeit an unfulfilled one.
David (Seamus Mulcahy), a young American writer wrestling with a book revision, comes to Poland to visit a distant, aged cousin, Maria (Deanna Dunagan), a Holocaust survivor. Unfortunately, the two have very different notions of how David will spend his journey. Maria, a crimped pensioner who fills her lonely days watching CNN (to help with her English), envisions a chance to connect with a far-flung relative, to prepare him home-cooked meals and show him her town's limited sights.
David, an avowedly secular Jew, has something else in mind: a short trip to a dreary place where he can at last concentrate on improving his book, free of distractions. This tension grounds the drama, but Eisenberg, who based the play loosely on an event from his own life, never advances it. Instead, we watch almost the same scene unfold repeatedly. The only mystery is how a narcissistic jerk like David ever got so far, as either a writer or a houseguest, and why kindly Maria puts up with his rudeness, their blood connection notwithstanding.
One answer to that last question actually lies in the play's single inspired revelation (don't worry: no spoilers here!), which gets to the heart of Maria's need. But David's solipsism prevents further exploration of this development and the show's needlessly abrupt ending presents a serious structural flaw.
Eisenberg himself played David in the show's New York premiere – in which no less than Vanessa Redgrave portrayed Maria – and one can certainly see the similarities between David and the stunted screen characters for which Eisenberg is known. That casting limitation necessarily restricts what any actor can do with David. Mulcahy tries to lend the part his own imprint, but it's nearly impossible to get away from Eisenberg's long shadow in this ultimately repellent role. David is a spoiled child in a young adult's body, and nothing in the script makes us feel anything but dislike for him.
Dunagan's Maria, on the other hand, elicits real sympathy, both for having to endure her ugly American cousin and for the horrors visited on her by the Nazis and her fellow Poles during World War II. Theater lovers will recall Dunagan as the creator of Violet Weston in Tracy Letts' Pulitzer Prize-winning August: Osage County, for which she won a Tony. Here, Violet's indelible fierceness is convincingly replaced by Maria's touching, grandmotherly passivity. Kudos, too, for Dunagan's sustained Polish accent and repeated, if brief, lines in Polish. Ilia Volok robustly limns the play's only other character, Maria's hulking friend Zenon, alternatingly helpful and menacing.
Local director Robin Larsen moves the players about the elongated stage with enough fluidity to retain our attention even during the play's most static passages. But more credit goes to Tom Buderwitz, who designed Maria's cramped apartment with remarkable attention to detail – from the all-important framed snapshots throughout her three rooms to the dingy, large-patterned wallpaper covering them. These things and others conjure Maria's sad world far more compellingly than Eisenberg's clichés do.
Lovelace Studio Theater (Wallis Annenberg Center for the Performing Arts), Beverly Hills; through April 17. TheWallis.org; (310) 746-4000)[/box]

Award-Winning Reporter David Sirota to Lead National Investigative Desk on Inequality for Capital & Main
The New York Times has credited Sirota's Wall Street reporting for showing "that secrecy can hide high fees, low returns, excess risk and the identity of politically connected dealmakers."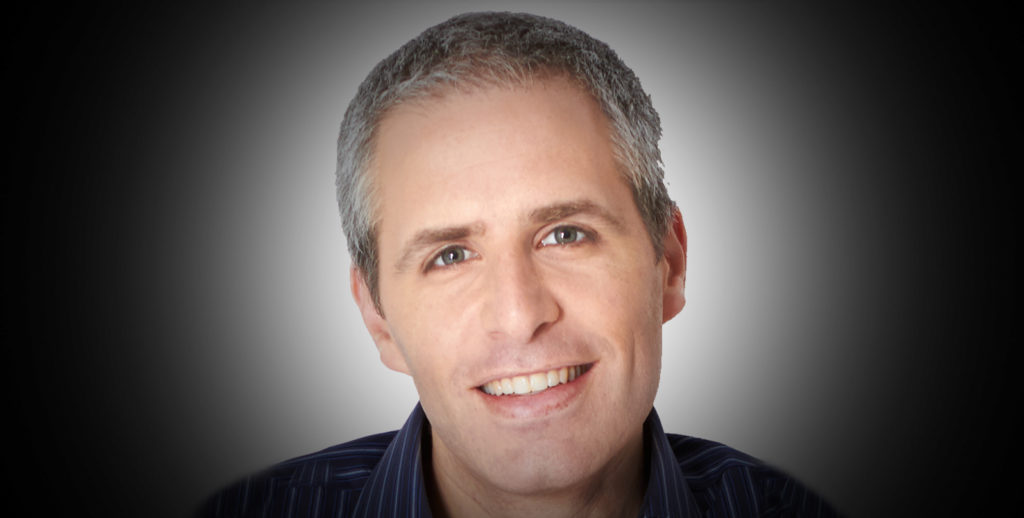 LOS ANGELES — Capital & Main announced today that award-winning reporter David Sirota will lead a new national investigative desk for the California-based publication. His coverage will focus on the country's historically high level of economic inequality, and the role of Wall Street, the private sector and government policy in perpetuating income disparity.
"I am thrilled to join one of the most promising young investigative publications in the country," said Sirota. "There has never been a greater need for aggressive nonpartisan reporting that scrutinizes how corporations, lawmakers and the super-rich wield political and economic power. Capital & Main has established a reputation as an intrepid source of hard-hitting investigative reporting. I am excited to expand their capacity to shine a spotlight on how and why America now has the highest level of economic inequality in the country's modern history."
Sirota will join Capital & Main as a full-time reporter this summer, and prior to that will consult with the publication on editorial content and partnerships. The new position was made possible in part by a grant from the Jonathan Logan Family Foundation in Oakland, CA.
Capital & Main is a non-profit publication founded in 2013 and its reporting has been co-published by (among others) The Atlantic, Time, The Guardian, Reuters, The Daily Beast, Slate, Grist, Fast Company, The Huffington Post and Newsweek. Capital & Main's reporting has won recognition from the Society of American Business Editors & Writers, the Southern California Journalism Awards and the Best of the West contest. Its reporters have been featured on (among others) PRI's The World, WNYC's The Takeaway, as well as on programs on KQED and KCRW.
Sirota has reported extensively on the relationship between money and politics, and has gained a reputation as a journalist willing to scrutinize public officials of both parties. During his career, he has become one of American journalism's most authoritative experts on complex financial systems including taxes, hedge funds, private equity and public pensions. He is a two-time winner of the Best in Business award from SABEW – most recently for his coverage of the 2017 Republican tax bill and its controversial "Corker kickback" provision. Before that, he won recognition from the Columbia Journalism Review for his reporting on how conflicts of interest shaped how Democratic Gov. Dan Malloy's administration oversaw a proposed health-care merger. Sirota has also won Ithaca College's Izzy Award and has been a finalist for UCLA's Gerald R. Loeb Award and Syracuse University's Mirror Award.
The New York Times has credited Sirota's Wall Street reporting for showing "that secrecy can hide high fees, low returns, excess risk and the identity of politically connected dealmakers." In one of its awards, SABEW said Sirota has produced "original, tenacious reporting that displayed a mastery of scouring documents, analyzing data and holding public officials accountable." The legendary late columnist Molly Ivins said, "Sirota is a new-generation populist who instinctively understands that the only real questions are 'Who's getting screwed?' and 'Who's doing the screwing?'"
"David Sirota is one of the finest investigative reporters in the country, and he promises to take Capital & Main's reporting on inequality and related issues to a whole different level," said Capital & Main board member Rick Wartzman, a former Wall Street Journal reporter, Los Angeles Times business editor and the author of four books, including The End of Loyalty: The Rise and Fall of Good Jobs in America. "David's fearless approach to holding the powerful to account is precisely what we need at this moment in time."
From 2014 to 2018 Sirota led International Business Times' investigative reporting team, where he broke major stories on how President Trump's top adviser evades ethics laws as he shapes policies that could enrich his firm; CFPB chief Mick Mulvaney's ties to the financial industry — and how he pressured regulators to back off predatory lending rules at the same time he was raking in cash from payday lenders; how Equifax lobbied against consumer protection rules just before its huge data breach; and how chemical companies that spewed toxins after Hurricane Harvey had worked to reduce safety regulations in the lead-up to the disaster.
In 2014, Sirota's investigative series for PandoDaily about public broadcasting compelled a PBS flagship station to return a $3.5 million contribution from a hedge fund billionaire. That same year, Sirota's investigative reporting about pensions for PandoDaily and then for International Business Times led the New Jersey state government to open a formal pay-to-play investigation and to divest state holdings in a venture capital firm. Sirota's reporting for International Business Times also led San Francisco officials to delay a proposed $3 billion investment in hedge funds.
"We have been longtime admirers of David's work, and couldn't imagine a better fit for our reporting on inequality," said Capital & Main publisher Danny Feingold. "David will give us the capacity to break important national stories on one of the country's great existential threats."
Sirota is also the author of two New York Times best-selling books, Hostile Takeover and The Uprising, as well as Back to Our Future, which became the basis for the National Geographic Channel's miniseries "The '80s: The Decade that Made Us." He appears frequently on MSNBC and CNN, and is the host of a podcast on economic, political and social issues.