Spring Awakening: Uniting Against Climate Change
Most high school science teachers across the country now teach climate change, but about a third explain it away as a natural phenomenon. Another third tell their students that it comes from both natural and human causes. Meanwhile California almost reached its average reservoir and snowpack levels as measured at the end of March, and reports from around the world say that the oceans keep rising faster than expected and that annual temperatures continue go up. Last year finished as the hottest yet, following a decade of record-breaking annual tallies.
As if this weren't happening, the fossil fuel folks keep pressing ahead. Our state's three major privately-owned utility companies filed applications for a rehearing at the Public Utilities Commission, seeking a rollback of its recent rules encouraging rooftop solar panels. The big guys never give up.
So is there any good news this spring? The answer is yes! And it comes in several forms.
One source of good news comes by a fluke of fate. Apparently the death of a very conservative Supreme Court justice has led businesses to rethink a major long-term strategy. For years business groups have deliberately brought cases to the Court that would make class-action lawsuits more difficult, weaken consumer protections, derail rights to pursue complaints or make it more difficult for workers to organize into unions. Now they see that these cases could die in 4-4 ties, just as an anti-labor effort did in late March. In that case, conservative lawyers sought to weaken public unions by making dues optional. The shift in the Court likely means business will need to take another tack.
Other good news comes by choice. Americans continue to seek alternatives to the fossil-fuel dependent energy companies. Homes in this country are 31 per cent more energy-efficient than in 1970. Furthermore there are now more solar-energy related jobs than gas and oil extraction jobs. People have changed their minds, apparently, choosing climate-neutral innovations that help lower their utility bills, and that's creating jobs.
Still other changes come by conscious design. People with surplus incomes have been investing ever since the first stock market was invented, but now networks of socially responsible investors have gained clout in the marketplace. The Forum for Sustainable and Responsible Investment acts as a research tool and clearinghouse of information for such funds. Their list includes a number of regular mutual fund companies that have established green or socially responsible investment services.
Design comes with action as well as conscious investment strategies. Organizations like the Interfaith Center on Corporate Responsibility file shareholder resolutions to urge appropriate corporate decision-making. They urge stockholders to divest from the bad guys and invest in companies not hurting the Earth, exploiting workers or creating harmful products. They have had a significant impact on corporate behavior — from food and water issues to workers' rights.
Yet another source of good news comes from people fighting back. We've all likely heard of Black Lives Matter, but fewer of us know it takes on issues beyond blue-on-black violence. Sarra Tekola, who went to last December's Paris talks with a BLM delegation, puts it this way: "When you think about a cop shooting you, it's an immediate death, but climate change – with [related] pollution that's mostly in our back yard – is still killing us. Respiratory diseases, asthma and various cancers are slower killers."
She's right, of course. People of color are most likely to breathe polluted air, live near coal-fired energy plants and adjacent to toxic sites – all conditions that shorten lives. So people fight back through organizations large and small across the country, including:
The Deep South Center for Environmental Justice is based at Dillard University in New Orleans. The Indigenous Environmental Network unites tribal-based people from Canada and this country. The Land Institute experiments with deep-root planting on the prairie outside Salina, Kansas.
Here in our state, the California Latino Water Coalition bridges the gap between farm communities in the Central Valley and water policy makers. The United Farm Workers union advocates for victims of pesticide pollution just as strongly as it fights for better pay and working conditions in the fields.
In Los Angeles, Communities for a Better Environment takes on pollution from the Exide plant, the downwind effects of ships idling at the ports and the public policies that affect our air. Every once in a while even suburban homeowners get together to stand up and fight for the health of their neighborhood. We've seen that spontaneous activism most recently in the Porter Ranch gas leak disaster.
I find these efforts signs of hope, even though we are a long way from where we need to be to restore climate balance. Yes, we can build an ecological agriculture. Yes, a sustainable economy is possible. Yes, justice does come. Just like spring. That's the good news.

Did Disneyland Try to Sink a Bill Protecting Workers from Lead Poisoning? 
Why would Disneyland, which hosts thousands of kids every day, be part of an effort to defeat a bill that simply requires reporting of blood-lead levels high enough to produce heart disease and serious brain disorders?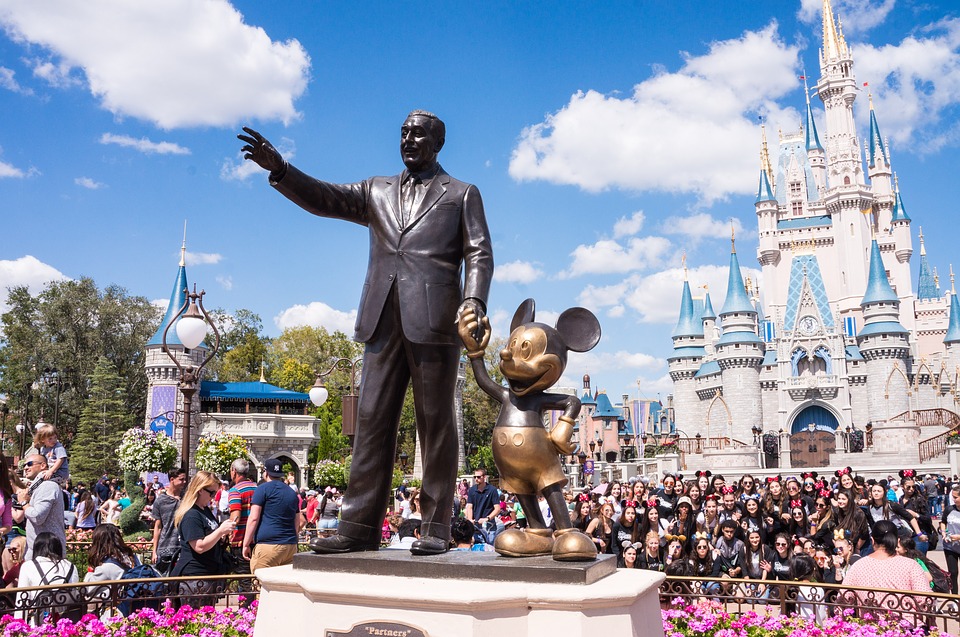 When Assemblyperson Ash Kalra (D-San Jose) learned about Capital & Main and USC's Center for Health Journalism investigation into how hundreds of workers at the former Exide Battery Recycling Plant near downtown Los Angeles became victims of lead poisoning, he created a modest bill to try and ensure it wouldn't happen again.
Among our report's revelations was the fact that the California Department of Public Health was aware of thousands of troubling blood tests revealing high levels of lead, but failed to tell the Division of Occupational Safety and Health (Cal/OSHA) about the problem.
Kalra's bill, Assembly Bill 2963, requires that the Department of Health inform Cal/OSHA when workers have seriously elevated blood levels and Cal/OSHA performs inspections.
The bill has had clear sailing until now, easily passing in the Assembly Labor Committee in March and winning unanimous approval from Democrats on the Appropriations Committee last week. But as the worker-protection measure headed to a crucial floor vote this week, a coalition of industry groups, one of which includes the iconic Disneyland Resort, worked the halls of the Capitol to kill the bill. The lobbying effort nearly prevailed: AB 2963 passed by a single vote Wednesday evening and now faces what is certain to be a battle in the California state Senate.
So why would Disneyland, which hosts thousands of kids every day, be part of an effort to defeat a bill that simply requires reporting of blood-lead levels high enough to produce heart disease and serious brain disorders? A May 29 letter endorsed by 15 industry groups, including the Battery Council International, the California Chamber of Commerce and the California Hotel and Lodging Association (which includes a Disneyland Resort vice president on its board) argues that California's current system to protect employees, depending largely on voluntary compliance, is working just fine.
The letter states: "Perversely, AB 2963 would transform this existing well-functioning public health program into an enforcement program that creates an allegation of a serious violation where none exists in Cal/OSHA law and the workplace may not even be the source of exposure."
The bill will be costly, the opposition letter also says, with an estimated price tag of $267,000 to implement and requiring Cal/OSHA to hire one or two additional inspectors.
"That's a small price to pay" said Bill Allayaud, California Director of Government Affairs for the Environmental Working Group, which is trying to keep moderate Democrats from being swayed by the industry lobby.
"The California Chamber of Commerce and their allies are misrepresenting what the bill does and convincing industries like the hotel industry to lend their name to the fight, even though this bill would have zero impact on hotels," Allayaud said. "The law focuses on workplaces where lead is in heavy use, like firing ranges and battery recycling facilities where workers are actually being impacted by a dangerous neurotoxin.  Besides, I can't imagine [that] parents who visit a resort like Disneyland would want their kids anywhere near lead if found at the levels that would have employees testing at the alarm bell level. Who wouldn't want an OSHA inspection in that case?"
Suzi Brown, vice president of communications at Disneyland Resorts, said that the "California Lodging Association is just one organization that we are involved with. As you can imagine we are involved with many trade organizations." Brown said that Disney vice president Elliot Mills, who sits on the association's board, was not present for the vote to oppose AB 2963. "To somehow link Disney to this in a specific way is not accurate," she added. "And to somehow position this that we are not concerned about worker safety is flawed as well."
At the March California State Assembly Labor and Employment Committee hearing, Kalra introduced his bill by reading a letter from former Exide lead smelter Alvin Richardson (who struggles with lead poisoning symptoms we documented in our investigation) and his wife, LaShawn. "We read a recent investigative story, and it was very hurtful to learn that Cal/OSHA excused the high lead levels that Alvin and the other Exide workers were constantly exposed to," the letter said. "People shouldn't be treated like they are disposable. That's not what America or California is supposed to be about."
Assemblymember Reggie Jones-Sawyer (D-Los Angeles) was moved to vote yes. "My district's right next to the Exide plant, and it's had an impact on my community and my residents," he said. "And if this is something that could have prevented what happened at Exide, we should have been doing this a while ago."
AB 2963 needed Jones-Sawyer's vote again on Wednesday to barely pass it out of the Assembly. Whether the bill makes it to Governor Jerry Brown's desk is dependent on how well the arguments of the California Chamber of Commerce and other industry voices opposing the bill go over in the Senate.
---
Copyright Capital & Main