Six Degrees of Separation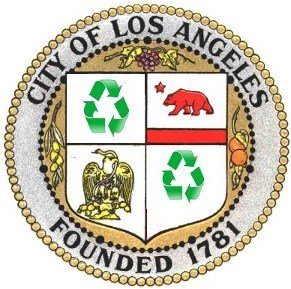 Progress, like beauty, is in the eye of the beholder. Witness the reaction to today's landmark L.A. City Council vote, approving the implementation plan for a far-reaching overhaul of the city's multi-family and commercial waste and recycling system.
The plan, which passed 10-3, puts L.A. squarely in the forefront of a growing national movement to transform the way cities deal with waste. For the first time companies will have to meet a set of environmental and labor standards in order to operate. Under this exclusive franchise system, the city will be divided into 11 zones, with companies competing to be the sole operator within each zone.
Among those celebrating the City Council's decision were environmentalists, waste workers and small business owners, who as part of the Don't Waste LA coalition have driven the campaign to reform L.A.'s waste and recycling industry. Less enthusiastic were certain industry lobbyists and big business advocates, who have been fighting to preserve the status quo. Here's what a cross-section of proponents and foes of today's vote had to say.
The Environmentalist – Adrian Martinez, Staff Attorney for the Natural Resources Defense Council:
The City Council stood up for protecting the environment for the long run, protecting workers and protecting communities from this industry. They took the long view of creating a waste system for the next 50 or 100 years, not just a Band-Aid.
Right now we rely too much on landfills, we are giving future generations this problem and throwing away jobs. We need the waste industry to bring their A game – right now they are bringing their C or D game.
The workers will have protections as we try to meet our zero-waste goals. Haulers will have to be responsible, which means treating workers and the environment humanely.
The Business Association Representative – Jessica Duboff, Public Policy Director for the L.A. Area Chamber of Commerce:
We have a lot of concerns and questions about the cost structure and customer service mechanism.
We know [exclusive franchise systems] have been done in a lot of other cities, but not in one as big as L.A. We are concerned how it will affect costs.
The Worker – Karla Campos, former American Reclamation Employee:
It means a lot because we are moving forward, not only for my co-workers but for the whole industry. A lot of things are going to change in a positive way – there will be more recycling, cleaner air. It will be better for everyone, not just for the workers but the whole community.
A lot of people have been working 20, 30 years and are still making minimum wage and always complaining about safety issues.
The Lobbyist –  Arnie Berghoff, Lobbyist for Athens Services:
It's flawed because it limits competition unnecessarily. Having one hauler per district limits choice of service. We need to get money from franchises a lot sooner than we will under this system.
The Small Business Owner – Leslie VanKeuren Campbell, Owner of Sustain LA:
This means we are finally on the verge of a system that provides recycling and organics collection for the small businesses and multi-family complexes that don't have access or can't afford it.
It means L.A. can finally start to move toward achieving its zero-waste goals and become a zero waste city.
For a big city to get this done is a game changer because this can be replicated throughout the U.S.
The Elected Official – City Councilmember Jose Huizar:
This is an important step toward providing a better quality of life for all Angelenos.
When the City Council can stand for environmental improvement and worker safety over profit, that means a lot.
We've had a tough time moving this through — more out of fear of the unknown than the policy itself.
I can't say enough about all the advocates. The organizers of this did a tremendous job.