Shippers' Panama Canal Threat: Real or Bluff?
Not long ago, I wrote about how the goods-movement industry uses threats about the Panama Canal to try to keep costs low on the West Coast docks. "Diversion!" they shout. It's a not-too-subtle threat to move cargo from the West Coast – where wages and environmental standards are high – to the East Coast.
Well, try not to get whiplash from the latest warning cries from these same folks. According to leading trade publication The Journal of Commerce, an executive from a shipping line is now warning of possible cargo diversion—from east to west! The International Longshoremen's Association represents dock workers on the East and Gulf Coasts, and they're currently negotiating a new contract. Making the bosses nervous is the fact that the ILA has a new, tough-talking leader.
The JOC reports: "David Arsenault, vice president of Hyundai Merchant Marine, told the Propeller Club of Los Angeles-Long Beach that retailers are already discussing contingency plans with their ocean carriers as the September 30 contract expiration date is only seven months away." "Contingency plans," of course, is code for diversion. ("Only" seven months away? Seems to me a lot of negotiating can happen in seven months—if one is bargaining in good faith, at least.)
First things first: How do wages on the two coasts compare? According to work out of Cal State Long Beach, the differences are striking. In the early 1980s, the mean hourly wages of unionized dock workers differed by about 16 percent (with the West Coast ILWU making about $21/hour to the East and Gulf coast ILA's $18/hour). By the late 1980s and early 1990s, however, wages for the ILWU started going up modestly, while wages for the ILA started going down dramatically. By the end of the 1990s, the West Coast premium had jumped to 80 percent– an $11 hourly differential.
(The reasons for this are varied, and include, among other things, the fact that the West Coast bargains as a single unit, while on the East Coast, workers are put into competition with each other from port to port. The ILWU also has greater control over the dispatch of labor, and has a different approach to technological advances.)
The ILA seems ready to make some headway in closing this gap, and achieving closer parity with its West Coast sisters and brothers. More fundamentally, the ILA has identified several issues related to automation and worker safety that will determine the success of the negotiations. Presumably, the ILA recognizes that the increased traffic that is expected to go along with the Panama Canal provides them additional leverage in contract negotiations. The East and Gulf Coast employers are none too happy about this—or about the ILWU's statements of support for the ILA struggle.
Stories like the one in the JOC are laughable. They discuss employer actions as though they are forces of nature, rather than decisions that people are making: "West Coast ports could see a diversion of cargo…" the article opens. Journalists and others often use the passive voice to imply that diversion is something that just happens, and to hide the fact that it happens because specific individuals and organizations make it happen. A more honest sort of journalism would note that "employers are threatening to move cargo in response to ILA contract proposals."
Funnier still is how incoherent the employers' positions are. They are simultaneously threatening to move cargo from East to West, and also from West to East. So what are we to make of all of this? Nothing. We should recognize that the employers are going to say whatever they think they need to say to threaten and scare, and we should put little stock in what they do say. (Ironically, a subsequent JOC commentary makes this point nicely, though perhaps not as the author intended: "What's said in a panel discussion at a conference usually includes a measure of posturing and hyperbole, and isn't necessarily a reliable guide to what happens in the give-and-take of negotiations.")
The unions should fight for what they think is right and what they think is achievable, ignoring the talk coming out of both sides of the bosses' mouths. When people stop being coherent, it's time to stop listening to them.
Government Shutdown's Silver Lining: A Corporate Hiring Guru Speaks Out
Ending the shutdown won't curtail the hiring opportunities for corporate recruiters, says one expert. It's like divorce: Once you start thinking about leaving, the odds that it will happen go up dramatically.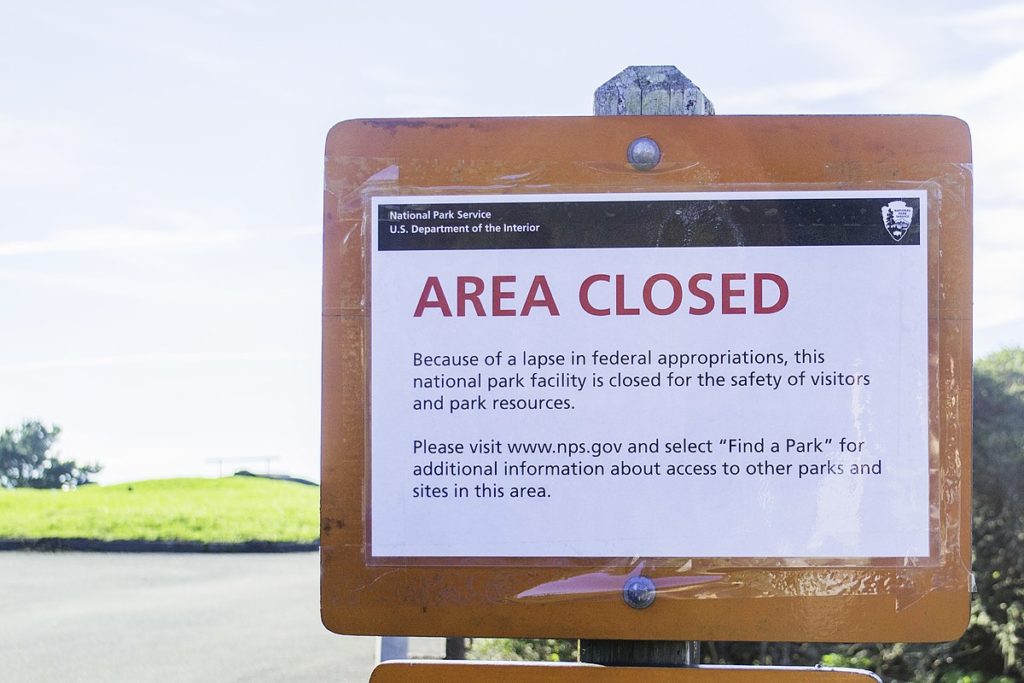 ---
In the new economic climate, even the most mission-driven of federal workers might be forgiven for abandoning the nation's parks, airways and regulatory agencies.
---
When the federal government shut down for 16 days in 2013, corporate hiring guru John Sullivan advised companies on how to raid federal government workplaces for talent.
A blog post he penned at the time caused some to charge him with being unpatriotic, he said recently, while others thanked him for the reminder that federal workers were ripe for the plucking.
This time around, the climate is even better for corporations looking to cull staff from a workforce that is already well-trained and also known for its loyalty, Sullivan tells Capital & Main by phone. He describes the current moment—with hundreds of thousands of federal employees forgoing paychecks and, in many cases, sitting at home — as tantamount to "a sale on Black Friday."
---
Congresswoman:  The shutdown could have a long-term impact on the federal government's ability to attract workers with IT skills.
---
"If you've been screaming for the last two years" about the skills-and-talent shortage, "this week there isn't one," says Sullivan, who heads the human resource management program at San Francisco State University's College of Business.
The partial shutdown, that began on December 22 when President Trump failed to secure funding from Congress for his border wall, has impacted employees at a host of federal agencies, including the departments of Agriculture, Commerce, Homeland Security, Housing and Urban Development, Interior, Justice, State, Transportation and Treasury and the NASA.
What makes this particular shutdown so suitable for raiding federal workplaces? It's not just that employee morale has taken a nosedive, thanks to a president who is at war with many of the agencies he oversees. Nor is it only the fact that Trump threatened to keep the government closed for as long as a year, a notion that "really scares people," says Sullivan.
---
With Amazon's opening new offices in the District of Columbia area, three out of four IT workers in DC say they would consider leaving their current jobs for the tech behemoth.
---
It's also the economic climate. Companies are growing. Unemployment is low. Remote work is increasingly an option. Technical advances have made looking for a job easier than it was in 2013. "You can say 'boo' to your phone and apply for a job," adds Sullivan, delivering his matchmaking pitch with such force that even the most mission-driven of federal workers might be forgiven for abandoning the nation's parks, airways and regulatory agencies.
Congresswoman Robin Kelly (D-IL), the ranking member of the House Subcommittee on Information Technology, worried, in a statement last week, that the shutdown would have a long-term impact on the federal government's ability to attract workers with IT skills. The federal government has generally struggled to attract young tech workers, and Amazon's new offices in the District of Columbia area has three out of four IT workers in DC saying they would consider leaving their current jobs for the tech behemoth.
Tech workers — and upper-salaried talent — are not the only employees coveted by the private sector, says Sullivan. Forest Service employees. Coast Guard workers. Transportation and Safety Administration agents. Any unpaid workers could be lured away, especially in states like California and Texas, where economies are strong, he maintains. An employment agency for California's casinos recently put this shout out on Twitter: "Any @TSA employees looking for new opportunities, PTGaming is hiring!" along with the popular hashtag, #shutdownstories.
The shutdown could also prompt federal employees to throw scruples to the wind and step into the infamous revolving door that leads workers from government jobs to the private sector and back again. When Sullivan was advising companies in 2013, he helped firms hire from agencies that regulated them.
"And by the way," asks Sullivan, persisting with his siren song, "if I was a regulator, [with] President Trump eliminating all those regulations, why am I needed? Why not go to the private sector?"
Sullivan, who says he is an underpaid government worker in his own right, is concerned about the public cost of his and others' efforts to lure away the federal government's top talent. The best employees will leave first, and "literally billions" in training dollars will be lost, he predicts.
But he puts the blame squarely on a public sector that undervalues its workers. Corporations that pilfer federal government workforce for talent offer a kind of public service and corrective by demonstrating the price that must be paid "for degrading public service and unnecessarily frustrating federal employees," he wrote in his 2013 post.
Ending the shutdown won't curtail the hiring opportunities for corporate recruiters, says Sullivan. "It's like divorce. Once you start thinking about [leaving], the odds [that it will happen] go up dramatically."
---
Copyright Capital & Main