Sheila Kuehl Explains Proposition 37
Wikimedia
(Note: Among this election cycle's most contentious ballot measures is Proposition 37, which involves the labeling of genetically modified foods purchased by consumers. Arguments pro and con can easily be found on the Internet or on television. Sheila Kuehl has provided, below, a more straightforward explanation of the measure. Frying Pan News neither endorses nor opposes Proposition 37.
Her post is republished here with permission, via LA Progressive.)
Prop. 37 would do three basic things:
[Require] that most foods, raw or processed, made from genetically modified food sources, and sold in markets or other retail outlets (not prepared food served in restaurants or cooked to eat) be labeled as Genetically Engineered;
Require the State Department of Public Health to regulate the labeling and
Allow individuals to sue food manufacturers and retailers who violate the labeling provisions.
Controversies over Genetically Modified Food
There are a number of concerns that have arisen over the increasing production and use of genetically modified foods, including those sold raw or processed, and those sold for consumption by people or by animals meant for slaughter. Approaches regarding these concerns fall into three general areas:
Out of concern over potential threats to human health from consumption of GE food, some are calling for a ban on all genetically modified foods. Others, touting perceived benefits to human health from modifications that can reduce allergies or other conditions caused by unmodified food, do not believe there should be any limits.
Out of concern over potential threats to non-modified crops by cross-pollination, many have called for an end to genetically modified crops. The companies developing pest and pesticide-resistant crops disagree.
Out of concern over studies showing potential threats to human health, many are calling for labels identifying those products that are, or have been made from, genetically modified food. Others claim no study has shown any harm to those who have ingested genetically modified food (see below for how much of your food contains such produce).
Prop. 37 deals only with the last concern.
Genetic Engineering
Genetic engineering changes the generic material of a living organism to produce a change in some characteristic or characteristics of the organism. Large companies (many of whom are bankrolling the No on 37 campaign), primary among them, Monsanto, for instance, have developed crops with built-in resistance to pests, or built-in resistance to Monsanto's own Roundup, a pesticide. Other companies are attempting to modify plants in various ways to reduce allergic reactions in humans.
Genetic engineering is a world wide phenomenon and widespread in the United States. Last year, 88 percent of all corn and 94 percent of all soybeans produced in the United States were grown from genetically modified seeds. Virtually everything you buy with high fructose corn syrup is made from such crops. Many other plants, such as cotton, sugar beets, canola, alfalfa, Hawaiian papaya, zucchini and yellow crooked-neck squash are, in many instances, genetically modified produce.
The Monsanto Corporation [sic] has also developed a way to restrict the growing and replication of their genetically modified crops, called "terminator technology." Modified plants have sterile seeds, and, when put into use, prevent the spread of those seeds into the wild. It also, of course, prevents farmers from planting seeds they harvest, requiring them to repurchase seed for every planting. A very good deal for Monsanto.
None of this, however, is actually affected by simply requiring labeling.
To Label or Not to Label
To date, the European Union, Japan and Australia, among many others, have adopted labeling requirements for GE foods. Prop. 37 simply requires that genetically engineered foods sold at retail in California be clearly labeled as GE. Raw foods like fruits and vegetables produced entirely or in part through genetic engineering must be labeled "Genetically Engineered," either on the product itself, or on the bin where they are offered. Processed foods produced entirely or in part through genetic engineering must be labeled "Partially Produced with Genetic Engineering" or "May be Partially Produced with Genetic Engineering". There are several exceptions, including alcohol, food legally certified as "organic," restaurant food or any processed food sold for immediate human consumption, and medical food.
Retailers would be the ones bearing the primary responsibility for compliance and would, therefore, be the potential parties to suits. It is unclear in the proposition how a retailer might come to suspect that an unlabeled food might be genetically engineered, but they are made responsible for obtaining an affidavit from the grower or the supplier that the particular food was not "intentionally" genetically engineered. In practice, it seems very possible that everything would simply end up being labeled either GE or non-GE. In addition, under Prop. 37, goods could no longer be labeled "natural" if they contain GE ingredients.
A decision on this proposition comes down to whether you think it important to know whether you are purchasing and ingesting food that has been genetically modified. There are abundant claims that no study has shown any harm to humans from genetically modified food.
On the other hand, many have voiced suspicions about the possible manipulations of studies, or possible effects found down the line that are presently unsuspected. It wouldn't be the first time.
If you feel it's better to know than not to know, vote "yes."

Did Disneyland Try to Sink a Bill Protecting Workers from Lead Poisoning? 
Why would Disneyland, which hosts thousands of kids every day, be part of an effort to defeat a bill that simply requires reporting of blood-lead levels high enough to produce heart disease and serious brain disorders?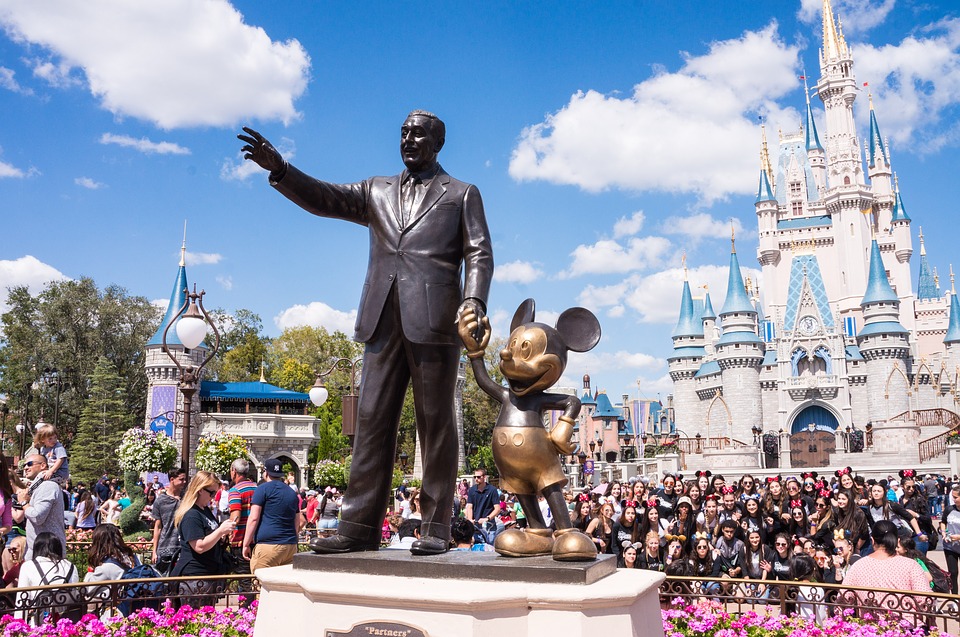 When Assemblyperson Ash Kalra (D-San Jose) learned about Capital & Main and USC's Center for Health Journalism investigation into how hundreds of workers at the former Exide Battery Recycling Plant near downtown Los Angeles became victims of lead poisoning, he created a modest bill to try and ensure it wouldn't happen again.
Among our report's revelations was the fact that the California Department of Public Health was aware of thousands of troubling blood tests revealing high levels of lead, but failed to tell the Division of Occupational Safety and Health (Cal/OSHA) about the problem.
Kalra's bill, Assembly Bill 2963, requires that the Department of Health inform Cal/OSHA when workers have seriously elevated blood levels and Cal/OSHA performs inspections.
The bill has had clear sailing until now, easily passing in the Assembly Labor Committee in March and winning unanimous approval from Democrats on the Appropriations Committee last week. But as the worker-protection measure headed to a crucial floor vote this week, a coalition of industry groups, one of which includes the iconic Disneyland Resort, worked the halls of the Capitol to kill the bill. The lobbying effort nearly prevailed: AB 2963 passed by a single vote Wednesday evening and now faces what is certain to be a battle in the California state Senate.
So why would Disneyland, which hosts thousands of kids every day, be part of an effort to defeat a bill that simply requires reporting of blood-lead levels high enough to produce heart disease and serious brain disorders? A May 29 letter endorsed by 15 industry groups, including the Battery Council International, the California Chamber of Commerce and the California Hotel and Lodging Association (which includes a Disneyland Resort vice president on its board) argues that California's current system to protect employees, depending largely on voluntary compliance, is working just fine.
The letter states: "Perversely, AB 2963 would transform this existing well-functioning public health program into an enforcement program that creates an allegation of a serious violation where none exists in Cal/OSHA law and the workplace may not even be the source of exposure."
The bill will be costly, the opposition letter also says, with an estimated price tag of $267,000 to implement and requiring Cal/OSHA to hire one or two additional inspectors.
"That's a small price to pay" said Bill Allayaud, California Director of Government Affairs for the Environmental Working Group, which is trying to keep moderate Democrats from being swayed by the industry lobby.
"The California Chamber of Commerce and their allies are misrepresenting what the bill does and convincing industries like the hotel industry to lend their name to the fight, even though this bill would have zero impact on hotels," Allayaud said. "The law focuses on workplaces where lead is in heavy use, like firing ranges and battery recycling facilities where workers are actually being impacted by a dangerous neurotoxin.  Besides, I can't imagine [that] parents who visit a resort like Disneyland would want their kids anywhere near lead if found at the levels that would have employees testing at the alarm bell level. Who wouldn't want an OSHA inspection in that case?"
Suzi Brown, vice president of communications at Disneyland Resorts, said that the "California Lodging Association is just one organization that we are involved with. As you can imagine we are involved with many trade organizations." Brown said that Disney vice president Elliot Mills, who sits on the association's board, was not present for the vote to oppose AB 2963. "To somehow link Disney to this in a specific way is not accurate," she added. "And to somehow position this that we are not concerned about worker safety is flawed as well."
At the March California State Assembly Labor and Employment Committee hearing, Kalra introduced his bill by reading a letter from former Exide lead smelter Alvin Richardson (who struggles with lead poisoning symptoms we documented in our investigation) and his wife, LaShawn. "We read a recent investigative story, and it was very hurtful to learn that Cal/OSHA excused the high lead levels that Alvin and the other Exide workers were constantly exposed to," the letter said. "People shouldn't be treated like they are disposable. That's not what America or California is supposed to be about."
Assemblymember Reggie Jones-Sawyer (D-Los Angeles) was moved to vote yes. "My district's right next to the Exide plant, and it's had an impact on my community and my residents," he said. "And if this is something that could have prevented what happened at Exide, we should have been doing this a while ago."
AB 2963 needed Jones-Sawyer's vote again on Wednesday to barely pass it out of the Assembly. Whether the bill makes it to Governor Jerry Brown's desk is dependent on how well the arguments of the California Chamber of Commerce and other industry voices opposing the bill go over in the Senate.
---
Copyright Capital & Main