Scenes From Tijuana's 'Little Haiti' Refugee Center
Photographer Ted Soqui documents life in a Haitian refugee center on the outskirts of Tijuana. Barred from entering the U.S., the Haitians live near a polluted stream but are building new living spaces on a church's property.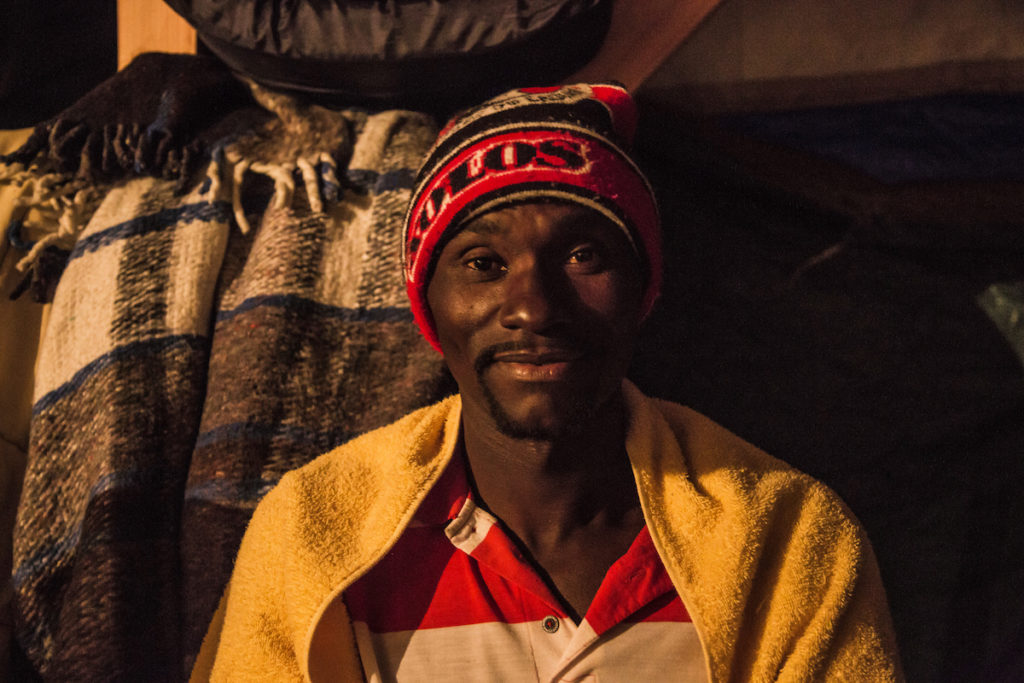 Some 3,000-plus Haitians have become refugees in Tijuana, Mexico. Most had worked building and servicing the venues of Brazil's 2016 Olympic Games in Rio de Janeiro. Later they worked their way north to Tijuana, where they hoped to enter into the U.S. under Temporary Protected Status (TPS).
False rumors spread through the traveling community that President Obama would allow them to immigrate, as long as they made it to the U.S. before Trump was to take office. Some say they tried to enter  the U.S. illegally, while others paid coyotes as much as $20,000 per person to help them cross the border. Most found themselves quickly deported back to Tijuana.
Then, last November, the Department of Homeland Security rescinded TPS protections for Haitians living in the United States that had been in place following Haiti's 2010 earthquake. The protections are scheduled to end July 22, 2019.
Immigration relief centers in Tijuana, originally constructed for Mexican deportees sent from the U.S., are now filled to capacity with the Haitians. Many sleep side by side on wooden shipping pallets covered with donated blankets in a recently converted parking area. Several centers fear a humanitarian disaster if the U.S. begins deporting more Haitians back to Mexico via Tijuana.
A small group of evangelical Haitians have decided to remain in Tijuana on a church site located in Cañón del Alacrán (Scorpion Canyon), where these photographs were taken. They say they have tried to find work in Tijuana, but jobs are scarce and wages are so low they barely break even after a day' s work. (Along their perilous, two-year journey to Mexico, the Haitians developed a hybrid language of French-Creole-Spanish-Portuguese, which makes it difficult to communicate with the locals.)
The large church now serves at capacity as a dormitory for the Haitians, who are sustained by food and clothing donations. The pastor has begun to build small shacks nearby for the refugees, and the locals refer to the area either as "Little Haiti" or "Haitijuana."
---