Scalia Gets Airbrushed Treatment in John Strand's Play
Playwright John Strand's presentation of Antonin Scalia as not the "monster" his critics make him out to be may hold some truth, but it's surely an incomplete one.

Edward Gero and Jade Wheeler (Photo by Jim Cox Photography)
In John Strand's play, The Originalist, the late Supreme Court Associate Justice Antonin Scalia (Edward Gero) is presented as a lovable curmudgeon — rather like the tough, gruff but charismatic professor you might have had back in your university days. To appreciate the character, and the play, you need to be willing to suspend your knowledge of the sum damage of Scalia's opinions on civil rights and the democratic process, something this writer found difficult to do. Director Molly Smith has termed the evening "historical fiction," but to my mind "fictional history" would be more accurate — unsettling because of its potential to distract people from historical fact.
The narrative is structured around a debate between Scalia and a young woman he hires to clerk for him – a character, Strand has said, he conceived after interviews with several of Scalia's clerks, who spoke of his warmth and openness to other (well-argued!) points of view.
The time is 2012. Cat (Jade Wheeler), a Harvard law school graduate, is a gay woman of color, although her sexual orientation isn't revealed right away. When asked about her political leanings, Cat tells Scalia she's a "flaming" liberal — but instead of being put off, the justice seems impressed by her honesty and willingness to work for a hardcore "originalist" such as himself. (Scalia defined originalism as interpreting the Constitution "not [by] what current society, much less the court, thinks it ought to mean, but what it meant when it was adopted.") As time goes on, they build a complex relationship, with Scalia lending her emotional support when her father falls ill. Cat's major triumph is getting him to insert a tempering phrase into his outraged dissent when the high court strikes down a section of the anti-gay Defense of Marriage Act, which he passionately supports.
Strand's theme, expressed in the dichotomy between these two characters, is the importance of listening to, and respecting, those with opposing political viewpoints. Scalia and Cat argue about many things besides DOMA: Roe v. Wade, gun control and the capital punishment of a minor (which Scalia defends), to mention a few. Most fundamentally they clash over the nature of the Constitution, which in the play Scalia pronounces as "dead, dead, dead," while Cat argues that, as a living document, it must change with the times.
It's hard to take issue with the play's intent — to foster compromise in a world where acrimony holds sway — or to challenge Strand's presentation of Scalia as not the "monster" his critics make him out to be. Still, while this airbrushed depiction of the man — funny and compassionate beneath a cantankerous exterior — may hold some truth, it's surely an incomplete one. It's one thing to cut slack for a retro grandad with a world view from another century. It's another when you're depicting someone with Scalia's power and influence, whose rulings have negatively affected the lives of so many. (This is, after all, a jurist who opposed granting new trials to prisoners after fresh evidence pointed to their innocence, on the grounds that nothing in the Constitution warranted it.) To ignore this aspect of Scalia's legacy, while touting this as a debate about American law and the foundation of our republic is, to me, disingenuous.
Gero, who originated the role in the Arena Stage production in Washington in 2015, is very good; he's sharp, funny when he needs to be, and consistently watchable. Wheeler's rather thankless task is to lob questions at him to elicit information about both Scalia's personal life and his legal opinions. Unfortunately, this performer hasn't developed much of a persona beyond that, and to that extent the play's didactic elements are underscored.
---
Pasadena Playhouse, 39 S. El Molino Avenue, Pasadena; Tues.- Fri., 8 p.m.; Sat., 4 & 8 p.m.; Sun., 2 p.m. (no performances April 18 & 25; one Sunday evening performance at 7 p.m., April 30); PasadenaPlayhouse.org or (626) 356-7529. Through May 7.

Award-Winning Reporter David Sirota to Lead National Investigative Desk on Inequality for Capital & Main
The New York Times has credited Sirota's Wall Street reporting for showing "that secrecy can hide high fees, low returns, excess risk and the identity of politically connected dealmakers."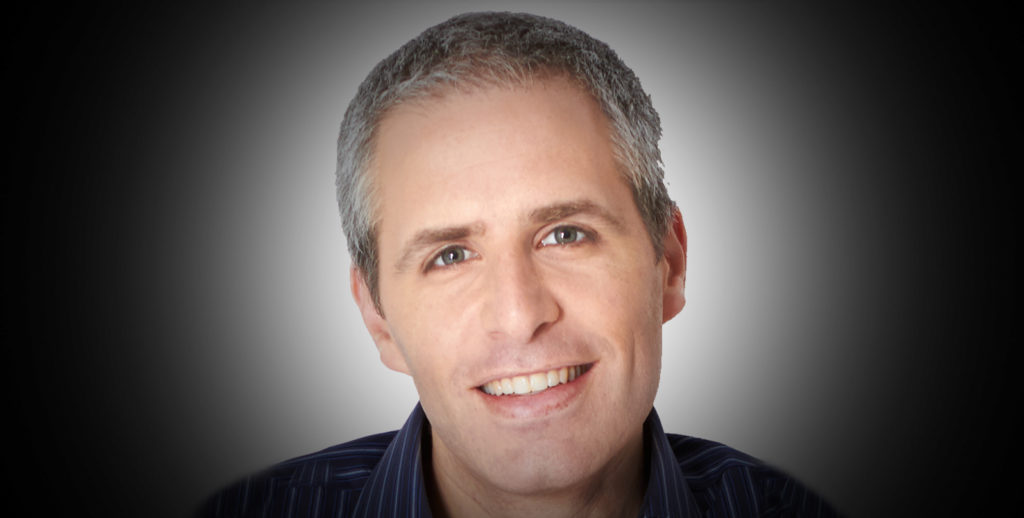 LOS ANGELES — Capital & Main announced today that award-winning reporter David Sirota will lead a new national investigative desk for the California-based publication. His coverage will focus on the country's historically high level of economic inequality, and the role of Wall Street, the private sector and government policy in perpetuating income disparity.
"I am thrilled to join one of the most promising young investigative publications in the country," said Sirota. "There has never been a greater need for aggressive nonpartisan reporting that scrutinizes how corporations, lawmakers and the super-rich wield political and economic power. Capital & Main has established a reputation as an intrepid source of hard-hitting investigative reporting. I am excited to expand their capacity to shine a spotlight on how and why America now has the highest level of economic inequality in the country's modern history."
Sirota will join Capital & Main as a full-time reporter this summer, and prior to that will consult with the publication on editorial content and partnerships. The new position was made possible in part by a grant from the Jonathan Logan Family Foundation in Oakland, CA.
Capital & Main is a non-profit publication founded in 2013 and its reporting has been co-published by (among others) The Atlantic, Time, The Guardian, Reuters, The Daily Beast, Slate, Grist, Fast Company, The Huffington Post and Newsweek. Capital & Main's reporting has won recognition from the Society of American Business Editors & Writers, the Southern California Journalism Awards and the Best of the West contest. Its reporters have been featured on (among others) PRI's The World, WNYC's The Takeaway, as well as on programs on KQED and KCRW.
Sirota has reported extensively on the relationship between money and politics, and has gained a reputation as a journalist willing to scrutinize public officials of both parties. During his career, he has become one of American journalism's most authoritative experts on complex financial systems including taxes, hedge funds, private equity and public pensions. He is a two-time winner of the Best in Business award from SABEW – most recently for his coverage of the 2017 Republican tax bill and its controversial "Corker kickback" provision. Before that, he won recognition from the Columbia Journalism Review for his reporting on how conflicts of interest shaped how Democratic Gov. Dan Malloy's administration oversaw a proposed health-care merger. Sirota has also won Ithaca College's Izzy Award and has been a finalist for UCLA's Gerald R. Loeb Award and Syracuse University's Mirror Award.
The New York Times has credited Sirota's Wall Street reporting for showing "that secrecy can hide high fees, low returns, excess risk and the identity of politically connected dealmakers." In one of its awards, SABEW said Sirota has produced "original, tenacious reporting that displayed a mastery of scouring documents, analyzing data and holding public officials accountable." The legendary late columnist Molly Ivins said, "Sirota is a new-generation populist who instinctively understands that the only real questions are 'Who's getting screwed?' and 'Who's doing the screwing?'"
"David Sirota is one of the finest investigative reporters in the country, and he promises to take Capital & Main's reporting on inequality and related issues to a whole different level," said Capital & Main board member Rick Wartzman, a former Wall Street Journal reporter, Los Angeles Times business editor and the author of four books, including The End of Loyalty: The Rise and Fall of Good Jobs in America. "David's fearless approach to holding the powerful to account is precisely what we need at this moment in time."
From 2014 to 2018 Sirota led International Business Times' investigative reporting team, where he broke major stories on how President Trump's top adviser evades ethics laws as he shapes policies that could enrich his firm; CFPB chief Mick Mulvaney's ties to the financial industry — and how he pressured regulators to back off predatory lending rules at the same time he was raking in cash from payday lenders; how Equifax lobbied against consumer protection rules just before its huge data breach; and how chemical companies that spewed toxins after Hurricane Harvey had worked to reduce safety regulations in the lead-up to the disaster.
In 2014, Sirota's investigative series for PandoDaily about public broadcasting compelled a PBS flagship station to return a $3.5 million contribution from a hedge fund billionaire. That same year, Sirota's investigative reporting about pensions for PandoDaily and then for International Business Times led the New Jersey state government to open a formal pay-to-play investigation and to divest state holdings in a venture capital firm. Sirota's reporting for International Business Times also led San Francisco officials to delay a proposed $3 billion investment in hedge funds.
"We have been longtime admirers of David's work, and couldn't imagine a better fit for our reporting on inequality," said Capital & Main publisher Danny Feingold. "David will give us the capacity to break important national stories on one of the country's great existential threats."
Sirota is also the author of two New York Times best-selling books, Hostile Takeover and The Uprising, as well as Back to Our Future, which became the basis for the National Geographic Channel's miniseries "The '80s: The Decade that Made Us." He appears frequently on MSNBC and CNN, and is the host of a podcast on economic, political and social issues.