Sacramento Scorecard: A Legislative Tally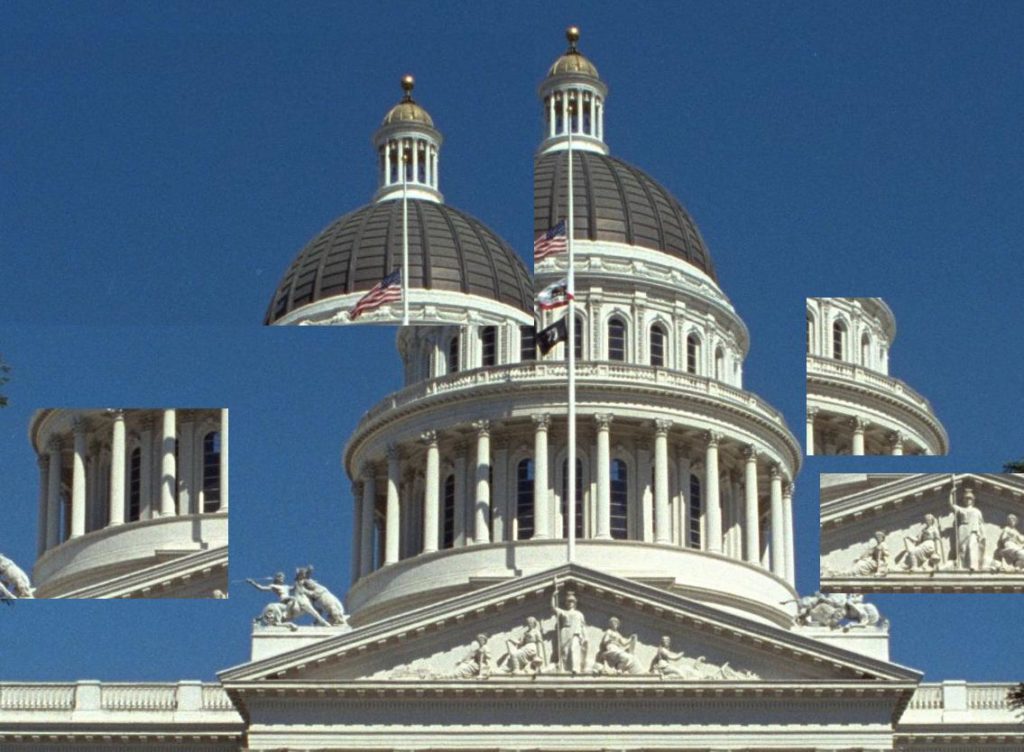 These days people complain a lot about government. Our California state legislature continuously gets low marks for (not) getting things done. But as the October 9 deadline passed for Gov. Jerry Brown to sign or veto legislation passed by our state lawmakers, I decided to check on the state legislative analyst site to see what Sacramento actually did this year.  (You can check bills here yourself.) I was amazed. Despite a less-than-perfect process for including the voices of all Californians, our legislators got a huge amount accomplished in 2011.
Now I know that a lot of people are worried that politicians make too much money, have too many perks, skate the edge of good ethics and high integrity. But I think that our state senate, headed by Sen. Darrell Steinberg (D-Sacto), and our state assembly, headed by speaker John Perez (D-L.A.), deserve some constituent love. You guys did a great job this year.
First of all, we got an on-time balanced-budget for the first time in many years. That's no small feat given the polarized nature of California's government. Everybody got paid on time. Services (at least the ones that did not get cut) mostly continued unabated, people got their income tax refunds. Highway construction continued on time without interruption.
But the most important thing is that in 2011, the state legislature was especially productive in strengthening protections for some of our most vulnerable Californians:   workers, consumers, tenants, small businesses and the blameless children of undocumented immigrants. A lot of hard work was done to try to make life better for Californians at the lower end of the economic spectrum. This is no small accomplishment.
In a time of unprecedented exploitation of the most disadvantaged people, the legislature adopted a series of bills that will really make life better for a lot of very impoverished and mistreated workers. Think about some of the most exploited workers in California right now. Farm workers. Childcare workers. People who are misclassified as "independent contractors" rather than employees so that employers can avoid offering important protections like minimum wage and workers compensation.
The state legislature adopted laws strengthening protections for all three of these groups. SB 126 will make it easier for farm workers to fight for their rights to drinking water, work breaks and decent treatment through the protections of a union contract. SB 459 will increase the remedies for workers who are illegally misclassified as independent contractors so that employers can avoid paying minimum wage, workers compensation and other basic rights under California law. AB 514 will allow the workers who haul away debris from publicly supported construction sites to qualify for prevailing wage protections that are granted to all other construction workers on those projects.
AB 101 would have given childcare workers the ability to join together to negotiate for things like health benefits and breaks but, unfortunately, this one was vetoed by the governor because of cost.
This was a good year for job creation as well. The bill allowing expedited legal review for the Farmers Field Project in downtown L.A. will ensure the creation of 23,000 good jobs for L.A. residents. An accompanying bill that will allow very limited expedited legal review for $100 million plus projects, requires that for projects to qualify their employees must be paid prevailing wage for construction jobs and a living wage for permanent jobs and project proponents have to show the highest level of environmental sustainability for the development.
Consumers and small businesses also gained additional protections under laws adopted by Sacramento this year. In AB 581, all Californians were declared to have a right to access to affordable healthy food and the state created a new healthy food financing initiative to try to make that possible. The sale of alcohol in grocery stores will be limited to those check stands where human beings are available to take your money.  Behavioral services for people with autism must now be covered by all health insurers in California and nursing home patients and their families will have a much stronger set of tools to help combat abuses against infirm patients.  Poor, undocumented college students will now be able to qualify for in-state tuition and college scholarships under the California Dream Act.
Finally, this was a great year for the environment. Under AB 341, the state set a goal of reaching a 75 percent diversion rate for all trash from landfills by 2020 and required that landlords who own five or more units of rental housing provide recycling containers to their tenants.
Store owners can no longer advertise that they provide "compostable or biodegradable" plastic bags (because such a thing is scientifically impossible) and  the toxic chemical BPH will now be banned in the manufacture of baby bottles and other products made for children under three.  A series of other bills will also guarantee continued investment in clean energy and energy efficiency programs.
In a year when excoriating government officials has become the most popular past time, it's nice to be able to thank some of our hard-working public officials for a job well done.