Robert Pollin Sees a Bit of Rainbow During Paris Climate Talks
Robert Pollin (Photo: University of Massachusetts).
The debate may be over in the scientific community about the threat of man-made climate change. But as world leaders continue negotiating in Paris this week at an international climate conference, many questions remain about what it will take to come up with a workable plan to limit greenhouse gas emissions enough to avoid catastrophic warming.
University of Massachusetts at Amherst economist Robert Pollin injects a note of optimism into the discussion with his recently published book, Greening the Global Economy (MIT Press). Pollin estimates that we need to invest about 1.5 percent of global GDP annually in clean energy and energy efficiency in order to slow warming enough to maintain a livable planet. The good news, he argues, is that we can decarbonize our economy without sacrificing economic growth and prosperity. Capital & Main interviewed Pollin while he was in New York on a book tour.
---
Capital & Main:  I want to start by reflecting a little bit about what's happening internationally. We have negotiators from 190 countries meeting in Paris to hammer out a climate agreement. What are you hoping will come out of the conference?
Robert Pollin: On the one hand, it's good that we're having the meeting and countries have made pledges, but there has to be far more accomplished relative to what countries have pledged so far. The level of emissions that would result over the next 10 or 20 years from these pledges are nowhere close at all to being where we need to be in order to be making a significant advance toward climate stabilization.
C&M: What can be gained by policy makers, and the rest of us, from a more focused conversation about addressing the economic impacts of climate change that you undertake in the book?
Pollin: Well, the main barrier is economics. The argument is almost entirely over with respect to climate science. The [Republicans'] issue in the 2012 election was that the Democrats have an anti-working person agenda:  "They're more concerned about the environment than they are about well-being for workers." I've tried in the book — and I'm obviously not the only person — to demonstrate that investing in the project of building a green economy is good for growth, it's good for jobs. There's no reason why we can't think about transforming the energy system at the same time as we are dramatically lowering emissions and sustaining growth and actually expanding job opportunities. That's really been the core of research and that's the core message of the book.
C&M: You've spent much of your career looking at issues of economic equity, doing some pioneering research on living wages. The fossil fuel economy has played a really important role in growing the middle class. Can clean energy jobs play a similar role? Aren't they typically lower paying jobs than fossil fuel jobs?
Pollin: It is true that you do get on average about 15 to 20 percent higher wages for fossil fuel energy jobs than for clean energy jobs. That is a matter of concern, but here's the other thing. You get a lot more jobs in the United States — about three times more jobs per dollar of expenditure – by investing in the green economy than fossil fuel. Even though the average wage is 20 percent higher in fossil fuel energy jobs, you still get more good jobs overall.
The bad jobs need to be organized into unions, just like bad jobs need to be addressed in any sector. They should all be at least living wage jobs. There's going to be a lot of high paying jobs. And we need to make sure that the people who are going to face difficulties in high paying jobs in the fossil fuel industries have opportunities to move into other good jobs.
C&M:   In your book, you take on the argument that we need negative growth in order to prevent catastrophic climate change. How prevalent do you think that argument is and why did you think it was important to address it in your book?
Pollin: I share a lot of values with the people that are making these arguments, and I respect them. That said, to be counting on no growth is a nonstarter. We will accomplish nothing. If you talk to people in developing countries, for example, there's just no way that you're going to say that it's going to be good for working people and the poor to not have the pie growing.
Yes, we want to argue for a more fair distribution of the pie, but if you're going to say, "We must have the pie shrinking and workers and the poor need a bigger share of a shrinking pie," you're not going to get anywhere. It is going to nullify any of the strong arguments we have on behalf of climate stabilization.
Even if you have negative growth, you still have to transform the energy system to get anywhere close to the emission reduction goals. You still have to invest massively in renewables and efficiency. That's the only way to get anywhere close to the emission reduction goals, even if you have a negative growth situation.
C&M:   You also have been an entrepreneur. You launched a clean energy business called Pear Energy that develops and finances clean energy projects. How did your experience in business impact the way you think about the transition?
Pollin: It's really great being in the trenches and understanding how these things go — project by project, person by person, the individual people making decisions, and how their political processes and the incentives or the subsidies or the taxes affect people's decisions. That's a level that I wouldn't be able to observe carefully if I was only doing work as a researcher. Having the combination, I think, gives me more clarity as to what's workable, how important various policies are, what people really care about.

Did Disneyland Try to Sink a Bill Protecting Workers from Lead Poisoning? 
Why would Disneyland, which hosts thousands of kids every day, be part of an effort to defeat a bill that simply requires reporting of blood-lead levels high enough to produce heart disease and serious brain disorders?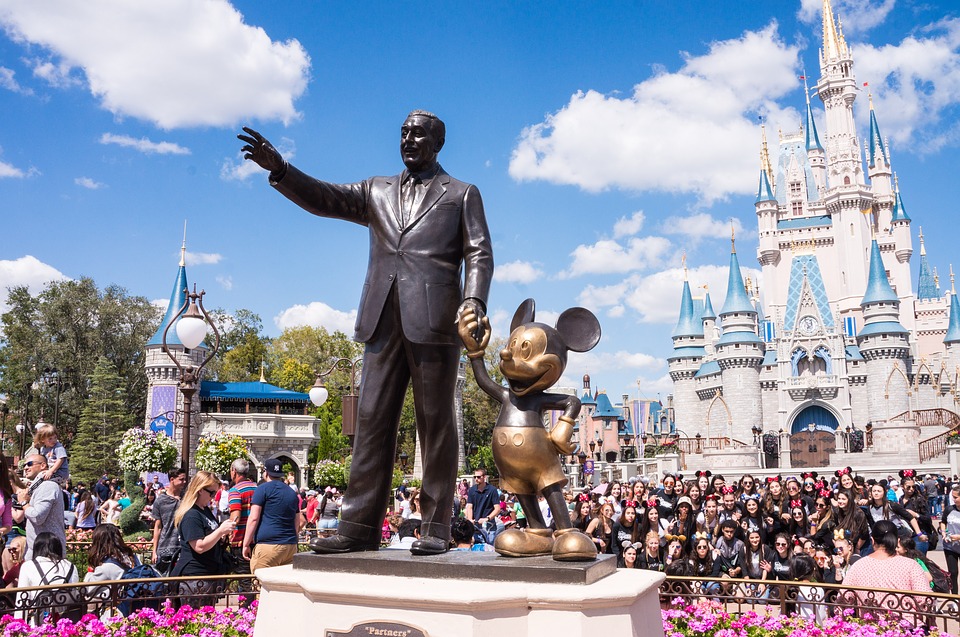 When Assemblyperson Ash Kalra (D-San Jose) learned about Capital & Main and USC's Center for Health Journalism investigation into how hundreds of workers at the former Exide Battery Recycling Plant near downtown Los Angeles became victims of lead poisoning, he created a modest bill to try and ensure it wouldn't happen again.
Among our report's revelations was the fact that the California Department of Public Health was aware of thousands of troubling blood tests revealing high levels of lead, but failed to tell the Division of Occupational Safety and Health (Cal/OSHA) about the problem.
Kalra's bill, Assembly Bill 2963, requires that the Department of Health inform Cal/OSHA when workers have seriously elevated blood levels and Cal/OSHA performs inspections.
The bill has had clear sailing until now, easily passing in the Assembly Labor Committee in March and winning unanimous approval from Democrats on the Appropriations Committee last week. But as the worker-protection measure headed to a crucial floor vote this week, a coalition of industry groups, one of which includes the iconic Disneyland Resort, worked the halls of the Capitol to kill the bill. The lobbying effort nearly prevailed: AB 2963 passed by a single vote Wednesday evening and now faces what is certain to be a battle in the California state Senate.
So why would Disneyland, which hosts thousands of kids every day, be part of an effort to defeat a bill that simply requires reporting of blood-lead levels high enough to produce heart disease and serious brain disorders? A May 29 letter endorsed by 15 industry groups, including the Battery Council International, the California Chamber of Commerce and the California Hotel and Lodging Association (which includes a Disneyland Resort vice president on its board) argues that California's current system to protect employees, depending largely on voluntary compliance, is working just fine.
The letter states: "Perversely, AB 2963 would transform this existing well-functioning public health program into an enforcement program that creates an allegation of a serious violation where none exists in Cal/OSHA law and the workplace may not even be the source of exposure."
The bill will be costly, the opposition letter also says, with an estimated price tag of $267,000 to implement and requiring Cal/OSHA to hire one or two additional inspectors.
"That's a small price to pay" said Bill Allayaud, California Director of Government Affairs for the Environmental Working Group, which is trying to keep moderate Democrats from being swayed by the industry lobby.
"The California Chamber of Commerce and their allies are misrepresenting what the bill does and convincing industries like the hotel industry to lend their name to the fight, even though this bill would have zero impact on hotels," Allayaud said. "The law focuses on workplaces where lead is in heavy use, like firing ranges and battery recycling facilities where workers are actually being impacted by a dangerous neurotoxin.  Besides, I can't imagine [that] parents who visit a resort like Disneyland would want their kids anywhere near lead if found at the levels that would have employees testing at the alarm bell level. Who wouldn't want an OSHA inspection in that case?"
Suzi Brown, vice president of communications at Disneyland Resorts, said that the "California Lodging Association is just one organization that we are involved with. As you can imagine we are involved with many trade organizations." Brown said that Disney vice president Elliot Mills, who sits on the association's board, was not present for the vote to oppose AB 2963. "To somehow link Disney to this in a specific way is not accurate," she added. "And to somehow position this that we are not concerned about worker safety is flawed as well."
At the March California State Assembly Labor and Employment Committee hearing, Kalra introduced his bill by reading a letter from former Exide lead smelter Alvin Richardson (who struggles with lead poisoning symptoms we documented in our investigation) and his wife, LaShawn. "We read a recent investigative story, and it was very hurtful to learn that Cal/OSHA excused the high lead levels that Alvin and the other Exide workers were constantly exposed to," the letter said. "People shouldn't be treated like they are disposable. That's not what America or California is supposed to be about."
Assemblymember Reggie Jones-Sawyer (D-Los Angeles) was moved to vote yes. "My district's right next to the Exide plant, and it's had an impact on my community and my residents," he said. "And if this is something that could have prevented what happened at Exide, we should have been doing this a while ago."
AB 2963 needed Jones-Sawyer's vote again on Wednesday to barely pass it out of the Assembly. Whether the bill makes it to Governor Jerry Brown's desk is dependent on how well the arguments of the California Chamber of Commerce and other industry voices opposing the bill go over in the Senate.
---
Copyright Capital & Main