"Riots" or "Rebellion": What We Learned from 1992
Painting: "Burning Palm Tree," by Mark Vallen
The 20th anniversary of the Los Angeles riots has triggered a number of fascinating reports examining the underlying causes of the unrest and the changes (in attitudes and actions) that have taken place in the past two decades.
Scholars at the University of Southern California produced a report called L.A. Rising: The 1992 Civil Unrest, the Arc of Social Justice Organizing, and the Lessons for Today's Movement Building. Their counterparts at L.A.'s Loyola Marymount University, published 20th Anniversary of the Los Angeles Riots Survey. And my colleagues at the Los Angeles Alliance for a New Economy (on whose board I proudly serve) published a series of reflections by L.A. activists called Rage and Reflection: Meditations on LA's 1992 Civil Unrest and the Ongoing Transformation of a City. (I weighed in on this topic 10 years ago with an article in the National Civic Review, "America's Urban Crisis a Decade After the L.A. Riots").
Even the word "riots" is controversial. Since the urban upheavals of the 1960s, academics and activists have debated whether such events should be called "riots," "uprisings," "rebellions," "civil disorders," or "civil unrest."
What we call them is less important than how we think about them. In my new book, The 100 Greatest Americans of the 20th Century: A Social Justice Hall of Fame, which Nation Books is publishing this month, I write the following:
Riots are expressions of hot anger — outrage about social conditions — but they are not truly political protests. They do not have a clear objective, a policy agenda, or a strategy for bringing about change. They only bring more hardship. The Los Angeles riots in April 1992 left 55 people dead and caused more than $1 billion in property damage in inner-city neighborhoods.
Social protest movements, in contrast, reflect cold anger. They are intentional, organized, and strategic. Activists carefully select the target to raise public awareness about an issue. A handful of people may engage in nonviolent civil disobedience, which could result in fines and jail time, but most participants find other ways to contribute to the cause. They attend rallies and marches, donate money, make phone calls and lick envelopes, distribute leaflets, write letters to newspapers, meet with and lobby elected officials, and encourage friends to vote.
Riots occur when people are hopeless. Protest takes place when people are hopeful — when people believe not only that things should be different but also that they can be different. The major protests during the 20th century — the women's suffragists who chained themselves to the fence outside the White House in the early 1900s, the farmers who showed up at their neighbors' homes during the Depression and stopped banks from carrying out foreclosures, the auto workers who occupied the Flint, Michigan, GM plant in 1937 to protest wage cuts and layoffs, the college students who waged sit-ins at segregated lunch counters in the early 1960s, the antiwar activists who protested the Vietnam War by disrupting military induction centers and defense contractors' offices, and the environmentalists who blocked the construction of nuclear power plants in the 1970s — helped bring about much-needed change.
The most recent link in this chain of change is Occupy Wall Street. It began last September as a form of civil disobedience and protest, not a riot. Although a handful of anarchists within the Occupy movement sought to escalate the protest by resorting to violence, the overwhelming number of Occupiers resisted that tactic in favor of militant but peaceful protest.
As it spread around the country, the Occupy movement has had incredible ripple effects, changing public opinion, getting the media to pay more attention to the concentration of wealth and inequalities of income, encouraging some politicians to challenge the banks and big business, and emboldening existing community groups and unions to push harder.
The latest wave of mass protests at various corporate headquarters and shareholder meetings led by the 99% Spring Coalition, along with the recent protest at Treasury Secretary Tim Geithner's house, underscores the importance of activist groups using protest as part of an overall strategy to wrest concessions from powerful people and institutions, not an end in itself.
What brings about positive change — especially for the poor and working class — is the slow, gradual, difficult work of union organizing, community organizing, and participation in electoral politics. The 1992 L.A. civil unrest was a wake-up call. But to the extent that Los Angeles is a better city today than it was 20 years ago, it is due to the grassroots activists — and their allies among foundations, media, clergy and public officials — who have worked in the trenches pushing for change against difficult obstacles. That's the lesson we should take from these reports on the legacy of the L.A. riots.
(This feature first appeared on the Huffington Post. It has been reposted with the author's permission.)

Award-Winning Reporter David Sirota to Lead National Investigative Desk on Inequality for Capital & Main
The New York Times has credited Sirota's Wall Street reporting for showing "that secrecy can hide high fees, low returns, excess risk and the identity of politically connected dealmakers."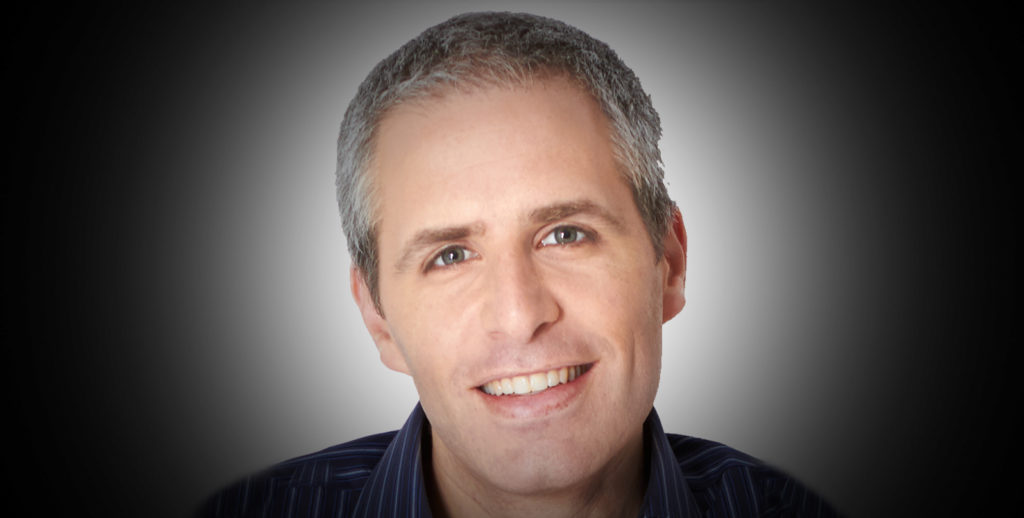 LOS ANGELES — Capital & Main announced today that award-winning reporter David Sirota will lead a new national investigative desk for the California-based publication. His coverage will focus on the country's historically high level of economic inequality, and the role of Wall Street, the private sector and government policy in perpetuating income disparity.
"I am thrilled to join one of the most promising young investigative publications in the country," said Sirota. "There has never been a greater need for aggressive nonpartisan reporting that scrutinizes how corporations, lawmakers and the super-rich wield political and economic power. Capital & Main has established a reputation as an intrepid source of hard-hitting investigative reporting. I am excited to expand their capacity to shine a spotlight on how and why America now has the highest level of economic inequality in the country's modern history."
Sirota will join Capital & Main as a full-time reporter this summer, and prior to that will consult with the publication on editorial content and partnerships. The new position was made possible in part by a grant from the Jonathan Logan Family Foundation in Oakland, CA.
Capital & Main is a non-profit publication founded in 2013 and its reporting has been co-published by (among others) The Atlantic, Time, The Guardian, Reuters, The Daily Beast, Slate, Grist, Fast Company, The Huffington Post and Newsweek. Capital & Main's reporting has won recognition from the Society of American Business Editors & Writers, the Southern California Journalism Awards and the Best of the West contest. Its reporters have been featured on (among others) PRI's The World, WNYC's The Takeaway, as well as on programs on KQED and KCRW.
Sirota has reported extensively on the relationship between money and politics, and has gained a reputation as a journalist willing to scrutinize public officials of both parties. During his career, he has become one of American journalism's most authoritative experts on complex financial systems including taxes, hedge funds, private equity and public pensions. He is a two-time winner of the Best in Business award from SABEW – most recently for his coverage of the 2017 Republican tax bill and its controversial "Corker kickback" provision. Before that, he won recognition from the Columbia Journalism Review for his reporting on how conflicts of interest shaped how Democratic Gov. Dan Malloy's administration oversaw a proposed health-care merger. Sirota has also won Ithaca College's Izzy Award and has been a finalist for UCLA's Gerald R. Loeb Award and Syracuse University's Mirror Award.
The New York Times has credited Sirota's Wall Street reporting for showing "that secrecy can hide high fees, low returns, excess risk and the identity of politically connected dealmakers." In one of its awards, SABEW said Sirota has produced "original, tenacious reporting that displayed a mastery of scouring documents, analyzing data and holding public officials accountable." The legendary late columnist Molly Ivins said, "Sirota is a new-generation populist who instinctively understands that the only real questions are 'Who's getting screwed?' and 'Who's doing the screwing?'"
"David Sirota is one of the finest investigative reporters in the country, and he promises to take Capital & Main's reporting on inequality and related issues to a whole different level," said Capital & Main board member Rick Wartzman, a former Wall Street Journal reporter, Los Angeles Times business editor and the author of four books, including The End of Loyalty: The Rise and Fall of Good Jobs in America. "David's fearless approach to holding the powerful to account is precisely what we need at this moment in time."
From 2014 to 2018 Sirota led International Business Times' investigative reporting team, where he broke major stories on how President Trump's top adviser evades ethics laws as he shapes policies that could enrich his firm; CFPB chief Mick Mulvaney's ties to the financial industry — and how he pressured regulators to back off predatory lending rules at the same time he was raking in cash from payday lenders; how Equifax lobbied against consumer protection rules just before its huge data breach; and how chemical companies that spewed toxins after Hurricane Harvey had worked to reduce safety regulations in the lead-up to the disaster.
In 2014, Sirota's investigative series for PandoDaily about public broadcasting compelled a PBS flagship station to return a $3.5 million contribution from a hedge fund billionaire. That same year, Sirota's investigative reporting about pensions for PandoDaily and then for International Business Times led the New Jersey state government to open a formal pay-to-play investigation and to divest state holdings in a venture capital firm. Sirota's reporting for International Business Times also led San Francisco officials to delay a proposed $3 billion investment in hedge funds.
"We have been longtime admirers of David's work, and couldn't imagine a better fit for our reporting on inequality," said Capital & Main publisher Danny Feingold. "David will give us the capacity to break important national stories on one of the country's great existential threats."
Sirota is also the author of two New York Times best-selling books, Hostile Takeover and The Uprising, as well as Back to Our Future, which became the basis for the National Geographic Channel's miniseries "The '80s: The Decade that Made Us." He appears frequently on MSNBC and CNN, and is the host of a podcast on economic, political and social issues.