Revolving Doors and 'Edupreneurs'
[vc_row][vc_column][vc_column_text]
Do failed policy proposals from public education officials enjoy an afterlife when their creators depart Washington for the private sector? This is no academic question. In fact, the career arcs of two former federal policymakers may well have foreshadowed the life-or-death clash over the accreditation of San Francisco City College (CCSF), one of California's 112 community colleges. The state is home to about 10 percent of America's 1,100 two-year colleges.
As San Francisco Superior Court Judge Curtis Karnow's ruling on the Accrediting Commission for Community and Junior College's bid to decertify CCSF draws near, the story of Margaret Spellings becomes instructive. Spellings, who was George W. Bush's second-term Secretary of Education, commissioned a controversial 2006 report called "A Test of Leadership: Charting the Future of U.S. Higher Education."
The report's language was very much in tune with the pro-business Bush zeitgeist. The commission's chairman was Charles Miller, a private investor who was joined by Nicholas Donofrio, the executive vice president of IBM Corp., and by James J. Duderstadt, the corporate vice president for Microsoft Corp. Their report predicted disaster unless colleges began protecting their "market share" by preparing  students for the "global marketplace."
The word "accreditation" also appeared throughout the report and seemed to signal a proposed crackdown on schools that did not share the Spelling Commission's private-sector worldview. Consider this conclusion: "Federal and state policymakers and accrediting organizations should work to eliminate regulatory and accreditation barriers to new models in higher education that will increase supply and drive costs down."
The report claimed to speak for the public interest. "The growing public demand for increased accountability, quality and transparency," it continued, "coupled with the changing structure and globalization of higher education requires a transformation of accreditation."
The commission's report was heavily criticized by the American Association of University Professors and others.
"The problem with the Spellings market-based approach is that it does not address the proliferation of for-profit programs," Alan Singer, a professor at Hofstra University 's Department of Teaching, Literacy and Leadership, wrote Capital & Main in an email. "They are designed to take advantage of federal loan programs for poor students but saddle them with a heavy debt burden and provide these students with few marketable skills."
The Spellings Commission called for, but failed to deliver a federal policy of reforming postsecondary education. That priority, however, remains on tap in the Obama administration.
Spellings left the U.S. DoED to work as a consultant for the U.S. Chamber of Commerce, which calls itself "the world's largest business federation representing the interests of more than three million businesses of all sizes, sectors, and regions." There is no comparable advocacy group for labor and the public interest – neither of which sector comes close to spending the amount of money to affect policy as the Chamber does.
Echoes of Spellings' 2006 report, with its anti-regulatory doom and gloom forecasts, turned up in a 2011Chamber report prepared by Spellings and what were called "edupreneurs."
"The United States is losing ground internationally in degree, credential and skill attainment; tuition is increasing faster than the cost of living; and traditional institutions are experiencing a productivity crisis," she said at a Chamber-sponsored forum.
Spellings left the Chamber in June, 2013 and currently helms the George W. Bush Presidential Center at Southern Methodist University in Dallas.
Which brings us to Vickie Schray, who worked under Spellings at the U.S. DoED. Since January, 2011, Schray has worked as the senior vice president of regulatory affairs and public policy for Bridgeport Education, which enrolls 60,000 students and provides for-profit online college instruction. She contributed to the Spellings report and also authored another DoED 2006 paper, "Assuring Quality in Higher Education: Recommendations for Improving Accreditation." In it, Schray noted the presence of commercial entities in postsecondary education as a positive trend for the public sector.
"The rise of private, for-profit entities," Schray wrote, "has also prompted discussions about how best to assure and promote quality in higher education based on leading public and private practices."
It's a position fiercely disputed by school-privatization critics, including Diane Ravitch, the historian and former assistant education secretary in the George H.W. Bush White House.
"The same data-based techniques used to close down hundreds—perhaps thousands—of K-12 public schools is now being applied to postsecondary education," she wrote in an email to Capital & Main, when asked to comment on the kind of closure-as-punishment policies faced by CCSF.
In the meantime, the Obama White House has proposed a framework that rates postsecondary education. According to a DoED press release, "The ratings system can help inform policy, accreditation and funding decisions by states' education authorities, policies and practices of accreditors and others."
The public can submit feedback on the draft framework for a new college ratings system, effective in the 2015-16 school year, through February 17, 2015.
"The U.S. Department of Education [under Secretary Arne Duncan] proposes to grade institutions of higher education," Ravitch said, "using criteria that will inevitably promote standardization and whatever the DoED values."[/vc_column_text][/vc_column][/vc_row][vc_row][vc_column][items_list additembutton=""] [/items_list][/vc_column][/vc_row][vc_row][vc_column][/vc_column][/vc_row]

LISTEN: How Two African-American Entrepreneurs Are Determined To Change Diets In The Black Community
On the latest episode of "The Bottom Line" podcast, Naturade's Claude Tellis and Kareem Cook share how their own families' experience with diabetes has spurred them to promote healthy eating options.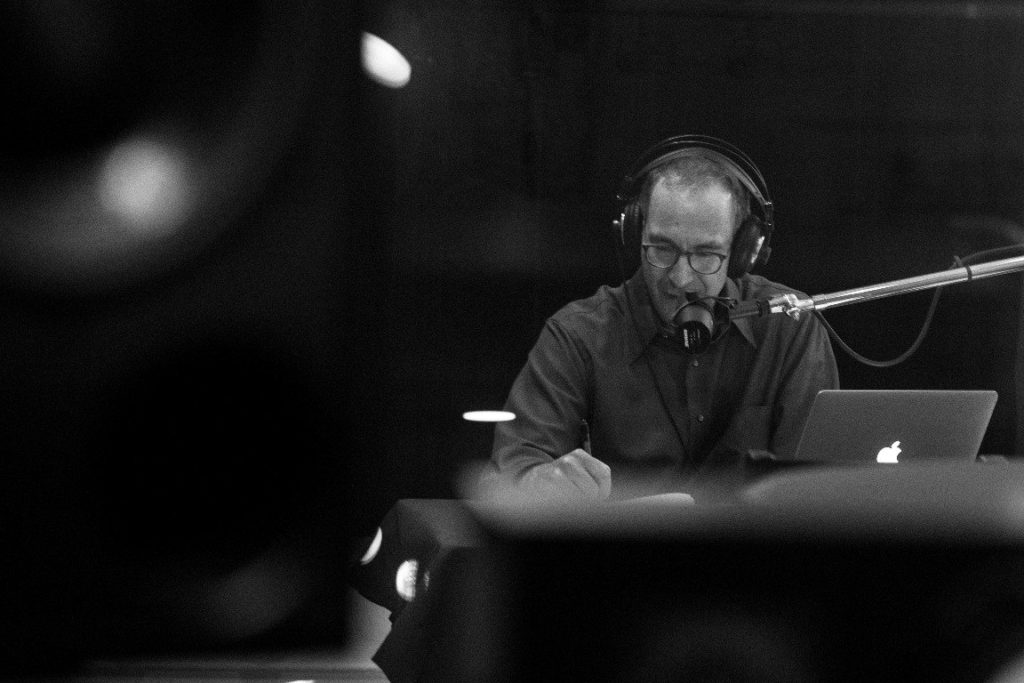 Many entrepreneurs pride themselves on solving some sort of "pain point" for their customers. But as Claude Tellis and Kareem Cook, the co-owners of health-products provider Naturade make clear, some pain points are a lot more serious than others.
"I had an uncle that went into the doctor, wasn't morbidly obese or anything, lived in Louisiana and . . . the family was faced with, 'Do we amputate both of his legs or not?'" Tellis told me on the latest episode of my podcast, The Bottom Line. "He never made it out of the hospital. He died, and he was about 55 years old."
Another uncle, says Tellis, who serves as Naturade's CEO, "was faced with losing a couple toes." Eventually, "they had to take his leg from the knee down."
In the African-American community, dealing with this grim loss of life and limb—often brought on by diabetes and peripheral arterial disease—has become disturbingly routine. "You just kind of grew up with insulin in the refrigerator," says Cook, Naturade's chief marketing officer.
And so Tellis and Cook have set out to combat this crisis by helping underserved populations—especially those in black neighborhoods—eat better. Their vehicle for sparking change is Naturade, which they acquired in 2012 for $8 million.
Although the Orange, Calif., company is nearly a century old, Tellis and Cook have revamped it completely, including introducing a new product that is now their No. 1 seller: VeganSmart, a plant-based meal replacement that is high in protein, low in sugar, and full of vitamins and minerals. Its suggested retail price is $35 for 15 servings.
"What we really wanted," says Tellis, "was something that had Whole Foods quality that could be sold to a Walmart consumer."
To achieve that vision, they've built the brand methodically. Step one, Tellis says, was making sure that vegans bought in, so that "people when they look online will see that there's an authenticity and there's a rigor" to what's being offered.
From there, they handed out VeganSmart at Wanderlust yoga festivals, aiming to attract a hip, upscale crowd. This helped advance a "premium viewpoint of the product," Tellis says.
Finally, there came the last step: bridging into urban America. To catch on there, they've adopted an influencer strategy, tapping rappers like Styles P and Da Brat and professional basketball players to promote VeganSmart. (Grant Hill, soon to be inducted into the NBA Hall of Fame, is an investor in Naturade.)
The result is a profitable company that is now selling into, among other retailers, both Whole Foods and Walmart—just as Tellis and Cook had planned it.
Not that any of this has come easy. The duo, who met as Duke University students in the early 1990s, have played in the health-food space for more than 15 years now.
Their first venture, launched in 2002, was a vending machine company called Healthy Body Products, which supplied nutritious snacks and drinks instead of junk food and soda. The business won contracts with the Los Angeles Unified School District, but it was difficult to scale. So Cook and Tellis ultimately sold the venture—but not before gaining some insight into what it takes to persuade those in the mainstream to eat right.
At one point, they brought in actor Michael Ealy (then fresh off one of the Barbershop films) to talk to the students about the importance of maintaining a good diet. "One of the biggest things we learned in our first business was how to make it cool," Tellis explains.
And, of course, if that doesn't work as a motivator, there's always a second message to fall back on. "Everyone wants to be cool," says Cook. "And no one wants to die."
You can listen to my entire interview with Tellis and Cook here, along with Bridget Huber reporting on Impact America Fund's efforts to help improve low- to moderate-income areas, and Karan Chopra laying out what small rice farmers in West Africa can teach American business leaders.
The Bottom Line is a production of Capital & Main.