Reviewed: Naomi Klein's "This Changes Everything"
At some point during the last decade, as various plans have been floated to avert climate change, it struck me that we're focusing on the wrong problem. Global warming caused by a buildup of greenhouse gases in the atmosphere (carbon dioxide chief among them), has indeed sped us in the direction of rendering the planet uninhabitable for life, human and otherwise. But climate change is not a disease in itself. Instead, it's a symptom of a disease, systemic and pernicious, brought on by squandering the parts of nature we call "resources" at a breathtaking clip and without restraint. All of the solutions on offer, from displacing coal with natural gas in the West to constructing more nuclear reactors in the South, are supposed to allow us to go living exactly as we do, without the consequences.
Except we can't. As Naomi Klein, author of No Logo and the blockbuster bestseller, The Shock Doctrine, explains in her new book, This Changes Everything: Capitalism vs. The Climate, tweaking the status quo won't save us now. We can't just swap one form of energy for another and expect to right the atmosphere. We have to, as the title suggests, change everything. Dump Francis Bacon's belief in a culture based on growth without restraint; stray from the path laid out for us by steam-engine inventor James Watt, whose coal-fed machines launched the Industrial Revolution. Consume less, share work, reconnect with the natural world and restore its balance.
It's going to be hard. Coal and other hydrocarbon fuels have "freed large parts of humanity from the need to be in constant dialogue with nature," Klein writes, "having to adjust its plans, ambitions, and schedules to natural fluctuations and topographies." Now those fuels crash us headlong back into the conversation: If we don't dump coal, along with oil and even natural gas, then rising seas, drought, floods and extreme weather will dominate, and perhaps even end, our existence on this planet.
Most people know this; Klein cites poll after bipartisan poll showing support for action on climate. Still, the warnings haven't altered the practices of fossil-fuel companies, which continually ramp up their efforts to extract every last drop of decomposed dinosaur hidden deep within the earth. Nor do the rest of us demand they stop, which we could do by dramatically changing our high-consumerist ways. Unless we undertake a wholesale overhaul of our economic culture, we're doomed.
This Changes Everything is a kitchen sink of a book, documenting a half-century of environmental progress and backsliding, chronicling nearly every fossil-fueled disaster that has befallen the U.S. and Canada, while reaching around the world for examples of pillaged islands and small nations that will suffer disproportionately from a disaster borne of other countries' hyper-consumption. Klein spends a lot of time myth-busting and sacred-cow goring: former New York City mayor Michael Bloomberg's grandiose greenwashing; Virgin CEO Richard Branson's broken promises to invest $3 billion in biofuels; Fred Krupp, under whose leadership the "once combative" Environmental Defense Fund partnered up with every corporation from Walmart to McDonald's.
Klein aims accurately at her deserving targets and hits them dead on. But she's weak on how to strip the moneyed few of power and influence and set the world on a better course.  Her sharp analysis of the problems we face, in fact, leaves the book all the more wanting for a similarly keen analysis applied to solutions — to constructive cures for our profligate, planet-poisoning way of life, something beyond her hopeful but flawed analogies to the abolition movement and the fall of apartheid.
She puts great faith in "Blockadia," those physical protest movements that stand in the way of climate-destroying projects; she believes in local action based on Wendell Berry's ideal of "affection" for the land. She insists repeatedly that a "climate movement" could be an opportunity whereby we might also demand economic fairness, social justice and better public health — a "people's shock," as she puts it. (In that way, she says, "a fight for a minimal carbon tax might do a lot less good" for the environment than "forming a grand coalition to demand a guaranteed income.")
And she is right: Climate is not an isolated problem, but one knit up in every other injustice that plagues us. It's just hard to find in Klein's book the mechanism by which, in this troubled democracy, any kind of revolution gets started. Klein's calls to action seem more philosophical than concrete; there's no clear way to figure out how to go forth and act upon them.
Which doesn't mean the transformation she wills won't happen — it might even happen soon. Change, as she notes, has a way of springing up all of a sudden, before anyone sees it coming.
"Recent years," Klein writes, "have been filled with moments when societies suddenly decide they have had enough." With any luck, we're on the cusp of one right now.
Diablo in the Details: Who Will Shoulder the Costs of a Nuclear Power Plant Shutdown?
Built atop an earthquake fault on an idyllic California sea cliff, the Diablo Canyon nuclear plant has hardly gone a day in its history without stirring controversy.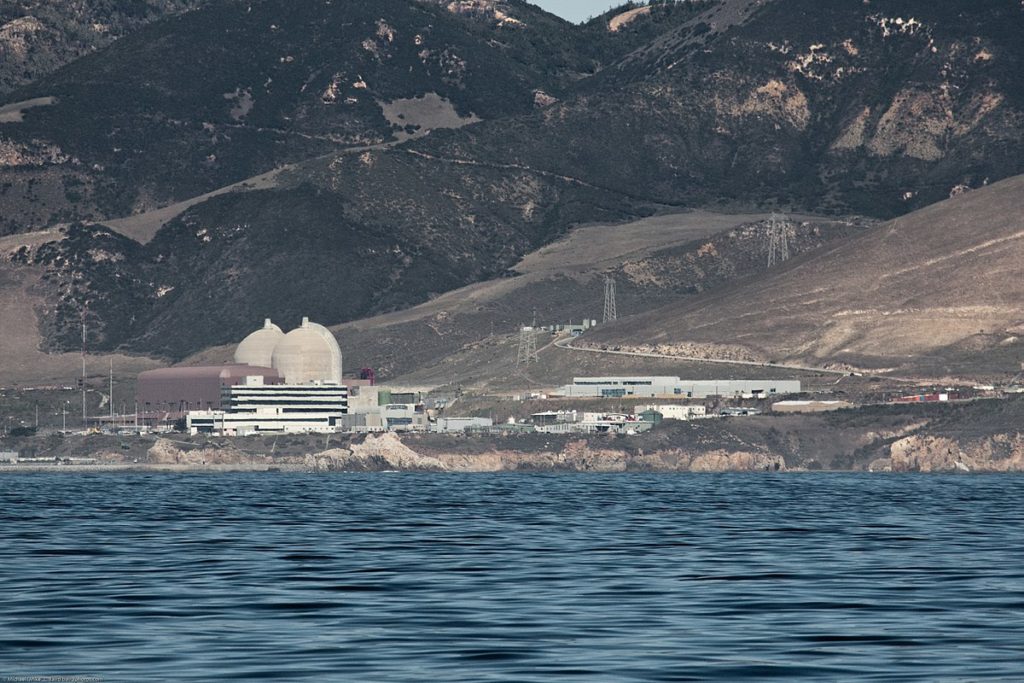 The agreement was lauded as historic. Environmental groups, labor and the state's largest electrical utility had come together in the summer of 2016 and crafted a joint proposal to shutter California's last nuclear power plant. For the enviros, who had opposed the plant since the San Francisco-based utility Pacific Gas & Electric first proposed it more than a half century ago, there would be the promise of clean energy to replace the plant's annual 18,000 gigawatt-hours of electricity, supplying three million homes — 20 percent of PG&E's service area — with energy free of greenhouse gases. For labor, represented by the International Brotherhood of Electrical Workers Local 1245, there would be ample funds to retain skilled workers, and retrain the ones losing their jobs.
There was even $85 million in "community impact mitigation" funds for the local community to offset lost property taxes and other costs to the local economy.
With this agreement the utility would finally secure the California Public Utilities Commission's approval to unplug and dismantle Diablo Canyon's two units when their federal licenses expire in 2024 and 2025.
The approval to unplug, at least, was granted. An administrative law judge with the utilities commission responded to the joint proposal with a proposed decision, authorizing the utility to take the Diablo Canyon facility off the grid six years from now. But the revised proposal denied PG&E the $1.76 billion it had requested for the suite of benefits in the joint proposal. Instead, it authorized the utility to recover from its customers exactly $241.2 million for costs associated with the plant's retirement. It shifted the responsibility for community impacts to the legislature, and punted the issue of replacement power to the utility. And it cut what was a proposed $363.4 million to retain and retrain workers by more than a third.
On January 11, the commissioners adopted a final decision that made only modest changes to the proposed decision as written by the administrative law judge.
Peter Miller, western energy project director with the Natural Resources Defense Council, says his organization was disappointed with the cuts. "We'd struck a great deal with the labor union on Diablo Canyon," he says. Retiring a nuclear plant is, in terms of economic consequences, the same as powering down a coal plant. Avila Beach, where the plant sits, is a company town, organized around a "big, old power plant that doesn't fit the modern grid," Miller says. "Instead of just turning the key and abandoning the plant, the town and the workers, we wanted to find a more collaborative way to retire the plant and jumpstart the replacement process."
The joint proposal had also been crafted to avoid what happened at the San Onofre plant in 2013, when cracks in a new steam generator's tubing caused the plant to shut down suddenly and permanently. All but 400 of the plant's 2,200 or so workers lost their jobs, and Southern California Edison, the plant's major owner, replaced much of the nuclear plant's emissions-free generation with polluting natural gas.
On March 16, State Sen. Bill Monning (D-Carmel) and Assemblymember Jordan Cunningham (R-San Luis Obispo) announced SB 1090, a bill that would require the commission to restore certain elements of the joint proposal, including the full funding for workers. The law also stipulates that clean energy must replace what the nuclear plant produced. Monning's bill will also allow PG&E to bill customers for the proposal's original $85 million to soften the blow to the community when the plant shuts down.
"San Luis Obispo County agreed to house the Diablo Canyon Nuclear Power Plant, which provides power to more than three million people and benefits Californians despite the negative repercussions," Monning said in a statement. "The County and its residents deserve to be compensated for the impacts they will incur when the plant shuts down."
But do they? Matthew Freedman, a staff attorney with The Utility Reform Network (TURN), warns that it's not PG&E shareholders paying the costs of the plant's retirement. The utility will recover the costs in customers' bills. He worries that what he calls Monning's "end run" around the utilities commission's decision could set an expensive precedent for any community with a power plant nearing the end of its natural life.
"We're sensitive to the fact that communities have been reliant on Diablo Canyon for employment and revenue," he says. But there was never any expectation that the plant was going to operate beyond the end of its current license. The costs of an aging nuclear plant, combined with competition from natural gas, rooftop solar and rapid gains in energy efficiency, mean that the electricity once touted as "too cheap to meter" will soon be too costly to produce. "That's been known for decades," Freedman says.
If SB 1090 passes, "it will embolden every community where a power plant is closing to have their representative run a bill in the legislature to get a chunk of money on everyone else's dime," Freedman says. He notes that the Orange County communities around San Onofre didn't get a payout when that plant shutdown. "Perhaps," Freedman says, "this will give them ideas."
Built near an earthquake fault on an idyllic California sea cliff, the Diablo Canyon nuclear plant has hardly gone a day in its history without stirring controversy. Pacific Gas & Electric announced plans to build it in 1963, but more than 20 years passed before it went into service, thanks in part to organized opposition to the plant during a time when people in the U.S. had ecology on the brain. Mothers for Peace, founded in 1969 to protest U.S. involvement in the Vietnam War, shifted its energies in 1973 full time to stopping the construction of Diablo Canyon; a group called the Abalone Alliance formed in 1977 specifically to oppose the plant. Their members pored over legal and technical documents, dragged PG&E through lawsuits, and when that didn't work, chained themselves to fences to stop machinery. Jackson Browne was arrested for his part in the protests in 1981; Jerry Brown, California's governor then as now, vowed to do everything in his power to shut the project down.
Plant opponents were not without cause. In 1971, oil company surveyors had discovered an offshore fault sufficiently long to produce a 7.5 magnitude earthquake less than three-and-a-half miles from the site of the two reactors under construction. As Diablo Canyon had only been designed to withstand a magnitude 6.75 quake, PG&E was forced to redesign the plant to a higher seismic standard. As late as 1981, under pressure from activists, the Nuclear Regulatory Commission was suspending PG&E's license to test and operate the plant until it could pass several seismic tests. The delays were expensive. When Diablo Canyon's first reactor finally went online in 1985, PG&E customers were on the hook for $5.8 billion in construction costs, roughly $5.2 billion more than the original 1968 estimate.
Pacific Gas & Electric has been recovering those costs, along with any other capital expenditures, via its customers' bills since the start of the plant's life. Matthew Freedman doesn't think the utility should be able to tack more on at the end. "PG&E loves to provide money collected from ratepayers and act like they're engaging in a charitable endeavor like a good corporate citizen," he says. "But there's nothing in [Monning and Cunningham's bill] that assigns any responsibility to the utility."
With or without support for workers and local residents, however, no new fuel rods will be loaded into Diablo Canyon's reactors after 2025. The steam generators will power down, and electricity production will cease. The plant will stand for a time, as San Onofre does, a relic of a bygone era, as workers begin the multi-billion-dollar process of relocating spent fuel from pools to heavy steel casks, decontaminating the plant's radioactive innards and removing its crapped-out equipment. And for the first time since 1957, when the ill-fated Santa Susana Sodium Reactor began operations near Moorpark, California will be free of nuclear power plants.
---
Copyright Capital & Main