Report: Walmart Bad for Latino Workers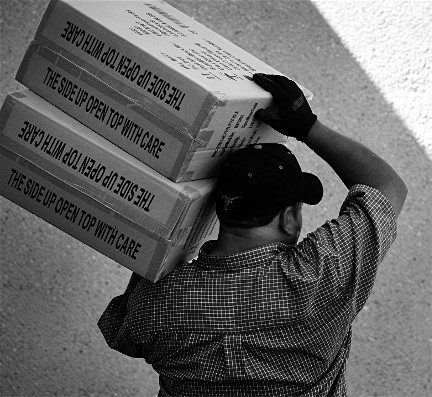 (The following post first appeared on the  California Labor Federation's Labor's Edge site.)
We knew it was bad, but we didn't know it was this bad.
Walmart has an outsized influence on Southern California – on multiple sectors, on tens of thousands of jobs and even on our environment. In the new report Chain of Greed, the well-respected National Employment Law Project documents the giant retailers' negative impact on our region and details conditions inside Walmart-contracted warehouses. This is what NELP found:
Jesus Sauceda, a warehouse worker told me:
"They squeeze us like an orange and when there is no more juice they throw us away."
According to the report:
Walmart sets the parameters for the working conditions in (warehouses)…But when things go wrong, it's the contractors that are blamed, while Walmart skirts responsibility for its actions and accountability for its influence over those engaged in its massive supply chain.
That's a theme: Walmart doesn't take responsibility for anything. We are seeing that with the alleged bribery scandal in Mexico; with Walmart associates who are paid low wages and have poor access to healthcare; in LA's Chinatown where they are trying to force a store on the community under the cover of darkness; with the CEO and Chairman of the Board who refuse to change their practices or find new leadership in the wake of more and more scandals; and now we are seeing it in the warehouse industry right here in our backyard in Southern California.
Southern California is a critical location for goods movement on the West Coast and it is workers like Jesus who work hard every day to make sure our stores are stocked with things to buy. Many of the workers in the supply chain labor in the shadows, but not for long.
In 2.4 minutes six members of the Walton family make as much in Walmart stock dividends as a warehouse worker makes in an entire year. The resources are there to make a change.
Saturday, June 30, 10,000 community and union members will march to expose Walmart and the adverse effect its practices and aggressive growth have on our communities. Join us June 30 as we demand change from the world's largest retailer.