Regifting for the Few Who Have Everything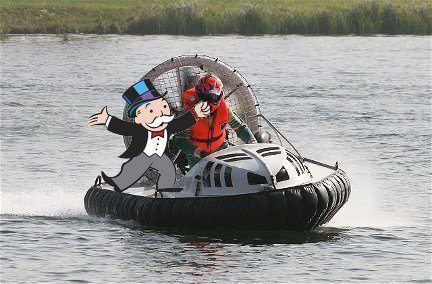 As a nation, we've already given countless billions of dollars in gifts to the one percent in the form of tax cuts, loopholes and corporate subsidies. If you think that's not enough, here's a list of more personal gifts you can buy for your favorite One Percenter.
Let a tanning butler help you shine
In the 21st century, even the lowliest One Percenter can surround himself or herself with personal assistants, stylists and specialty chefs. For a truly unique experience, add a personal tanning butler to his or her entourage on a $3000/night booking at the Ritz Carlton. Even the dullest One Percenter will take a shining to this gift. The tanning butler will help apply sunbathing lotion and spritz you with Evian water while you sunbathe.
 Take the labor out of her delivery with a maternity concierge.
If your one percent friend is an expecting celeb, her baby planner can help figure out what to do "with all the free gifts" she receives: "It can be a bit of a PR nightmare in this economy if you are seen with a new stroller every day. It looks ostentatious." Baby planner Mellissa Gould truly understands the terrible dilemmas facing wealthy moms: "for the ultra-rich, the problem is that they have so much stuff that they can get overwhelmed. We're there to help them decide on the essentials."
For the single One Percenter on your list?
How about setting them up with some exclusive matchmaking services?
For just over $90,000, your single friend can get help from a luxury matchmaker like Virginia Sweetingham. This is a gift of only the best and highly personalized dating services and support to help your single billionaire find love.
Or for the yacht owner that has it all—what about a support yacht?
Everyone needs enough space to carry their water toys when entertaining on the high seas. Imagine having an extra ship alongside with an elevator, and a submarine and a helicopter landing pad and room for multiple speedboats.
Maybe it's too noisy and annoying to land that helicopter so close to guests. And that top of the line speedboat that takes your One Percenter from his mega-yacht to his port of call is just too big to store on the main ship.
Support yachts are here to the rescue! These floating garages store all the gear your One Percenter could ever imagine they might need on the high seas and more, leaving plenty of room on the main ship for parties and guests. You can even send your support yacht ahead of you to your destination, since it is constructed to move faster than most yachts.
Not ready to buy? You can charter your support yacht for only $325,000 a week to take it for a spin fully equipped with "all the water 'toys' and equipment imaginable:" a gym, Jacuzzi pool, sundeck, A-Star helicopter, four-person hovercraft, 35 and 37 foot speedboats, 28-foot landing craft dune buggy, jet skis, sailboats, kayaks, dive gear and more.
This post first appeared on Good Jobs L.A. and is republished with permission.