Reflective and Proactive in Our Senior Years
I've recently found myself fascinated (and a little obsessed) with the lives of three superstar women who aren't afraid to expose their weaknesses to a world that is only familiar with their strengths.
Gloria Steinem and Jane Fonda were each interviewed on TV in the same week that a DVD arrived from Netflix, Eleanor Roosevelt—An American Experience.
Of the many traits they have in common, the one that struck my interest was that they each developed such a late-career sense of self-esteem. Each acknowledged that she didn't come into her personal comfort zones until she was in her 70s.
"Me too," I kept mumbling, "me too.,"
Now in my 80s, I am convinced that these may be the most fulfilling years for some of us.
Each of these remarkable women speak about childhood wounds.
Gloria's dad was absent and as a youngster she was left to care for her mentally ill mother. The two of them lived alone in a small apartment.
Jane never got enough of her movie star father.  Her mom, too, was mentally ill. When Jane was seven her mother killed herself by slitting her throat.
Eleanor's beautiful mother didn't keep it a secret that Eleanor was so unattractive she might never find a husband. Her handsome, charming, womanizing alcoholic dad, whom Eleanor adored, just wasn't there for her.
No one, it seems, was there to assure these children that they were loveable, appreciated or uniquely valuable.
Is it possible that the need to prove their value motivated them to do such extraordinary good, and that the communities they created and supported  fulfilled the love that they missed in their family lives? I suspect so.
Surely there is research on famous contributing adults who came from more idyllic families, but they are not the three people who I bumped into this past summer. Come to think of it, I rarely bump into any of the former types.  Most of my friends are more or less like me; not as traumatized as Gloria, Jane and Eleanor, but not always comfortable about our childhoods.  And, when young, hoping we would do better for our kids when we created new families of our own.
Gloria's TV interview motivated me to go to the library and check out Revolution from Within" Book of Self-Esteem (Little Brown, 1992). Lunch at the Santa Monica library outdoor café is an additional motivation.
I couldn't put the book down.  She not only restates the usual feminist mantra, "the personal is political," she emphasizes that the political makes the personal.  She reminds us that we are all born unique.   Anyone who has known even two infants knows how different they can be.  And then, very early, we get into systems that have no room for uniqueness; it's conform or fail.  No wonder most of us, at sometime, have endured the shame of asking, "What's wrong with me? I don't belong, I don't fit in—nobody understands me."
This book is a scholarly treasure yet an easy read —  filled with facts and fascinating vignettes.
It is a blend of Gloria's own experience and parables from the lives of others as diverse as Gandhi, Julie Andrews, Marilyn Monroe, Hitler and kids from Spanish Harlem, plus research on the meaning of self-esteem in this country and around the world.
She concludes that self-esteem, or lack of it, is created in childhood — but it's never too late to develop it.  She underlines the importance of un-learning and of disrespecting the education that so often disrespects us.
Yea, Gloria!
Finally she takes us on a journey through nature, spirituality and the new discoveries of the human brain to show that anything is possible: "Untapped potential," she writes, "is in all of us to grow and change."
Let me assure you – if New Age touchy-feely turns you off —  worry not. You will be okay with this extraordinary book. Gloria herself says, "If you learn a tenth as much from this book as I have, I'll be a happy writer." I'm about to send paperback copies to my adult grandchildren (who may not be totally familiar with Gloria).
Last week I attended a meeting of the Interfaith Communities United for Justice and Peace—one of my favorite organizations.  They are committed to their mission: "Religious Communities Must Stop Blessing War and Violence." I asked a number of older people what was the most comfortable stage of their lives.
Overwhelmingly they replied with such answers as:
"Now."  "I finally know and respect who I am—that's freedom."
and:
"There is something about having survived the highs and lows. Our joys and sadness make us know we are survivors and very little frightens us."
These were older women at a political meeting, clear on their convictions, comfortable in their communities and committed to being proactive rather than reactive. They reflected the thoughts of Gloria, Jane and Eleanor – that age and experience give us new opportunities for empowerment.

Award-Winning Reporter David Sirota to Lead National Investigative Desk on Inequality for Capital & Main
The New York Times has credited Sirota's Wall Street reporting for showing "that secrecy can hide high fees, low returns, excess risk and the identity of politically connected dealmakers."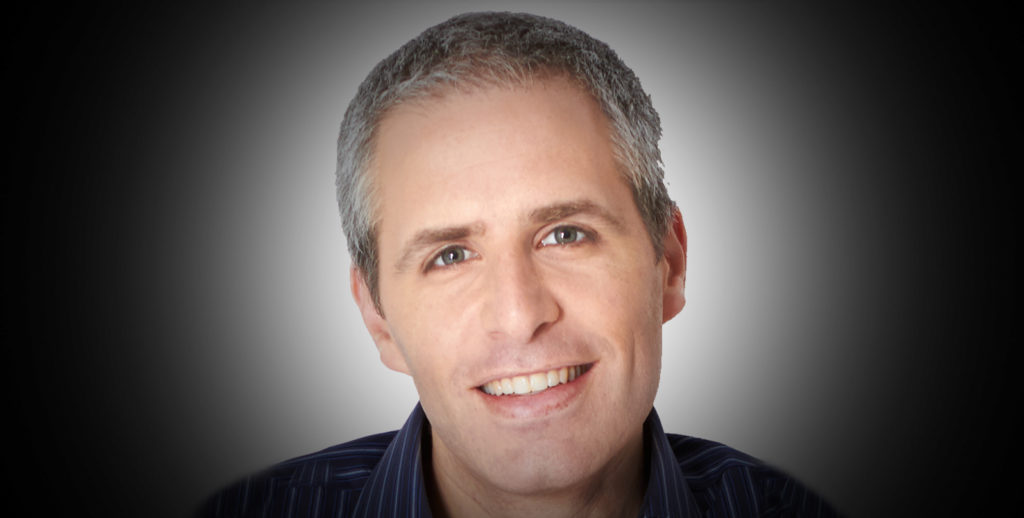 LOS ANGELES — Capital & Main announced today that award-winning reporter David Sirota will lead a new national investigative desk for the California-based publication. His coverage will focus on the country's historically high level of economic inequality, and the role of Wall Street, the private sector and government policy in perpetuating income disparity.
"I am thrilled to join one of the most promising young investigative publications in the country," said Sirota. "There has never been a greater need for aggressive nonpartisan reporting that scrutinizes how corporations, lawmakers and the super-rich wield political and economic power. Capital & Main has established a reputation as an intrepid source of hard-hitting investigative reporting. I am excited to expand their capacity to shine a spotlight on how and why America now has the highest level of economic inequality in the country's modern history."
Sirota will join Capital & Main as a full-time reporter this summer, and prior to that will consult with the publication on editorial content and partnerships. The new position was made possible in part by a grant from the Jonathan Logan Family Foundation in Oakland, CA.
Capital & Main is a non-profit publication founded in 2013 and its reporting has been co-published by (among others) The Atlantic, Time, The Guardian, Reuters, The Daily Beast, Slate, Grist, Fast Company, The Huffington Post and Newsweek. Capital & Main's reporting has won recognition from the Society of American Business Editors & Writers, the Southern California Journalism Awards and the Best of the West contest. Its reporters have been featured on (among others) PRI's The World, WNYC's The Takeaway, as well as on programs on KQED and KCRW.
Sirota has reported extensively on the relationship between money and politics, and has gained a reputation as a journalist willing to scrutinize public officials of both parties. During his career, he has become one of American journalism's most authoritative experts on complex financial systems including taxes, hedge funds, private equity and public pensions. He is a two-time winner of the Best in Business award from SABEW – most recently for his coverage of the 2017 Republican tax bill and its controversial "Corker kickback" provision. Before that, he won recognition from the Columbia Journalism Review for his reporting on how conflicts of interest shaped how Democratic Gov. Dan Malloy's administration oversaw a proposed health-care merger. Sirota has also won Ithaca College's Izzy Award and has been a finalist for UCLA's Gerald R. Loeb Award and Syracuse University's Mirror Award.
The New York Times has credited Sirota's Wall Street reporting for showing "that secrecy can hide high fees, low returns, excess risk and the identity of politically connected dealmakers." In one of its awards, SABEW said Sirota has produced "original, tenacious reporting that displayed a mastery of scouring documents, analyzing data and holding public officials accountable." The legendary late columnist Molly Ivins said, "Sirota is a new-generation populist who instinctively understands that the only real questions are 'Who's getting screwed?' and 'Who's doing the screwing?'"
"David Sirota is one of the finest investigative reporters in the country, and he promises to take Capital & Main's reporting on inequality and related issues to a whole different level," said Capital & Main board member Rick Wartzman, a former Wall Street Journal reporter, Los Angeles Times business editor and the author of four books, including The End of Loyalty: The Rise and Fall of Good Jobs in America. "David's fearless approach to holding the powerful to account is precisely what we need at this moment in time."
From 2014 to 2018 Sirota led International Business Times' investigative reporting team, where he broke major stories on how President Trump's top adviser evades ethics laws as he shapes policies that could enrich his firm; CFPB chief Mick Mulvaney's ties to the financial industry — and how he pressured regulators to back off predatory lending rules at the same time he was raking in cash from payday lenders; how Equifax lobbied against consumer protection rules just before its huge data breach; and how chemical companies that spewed toxins after Hurricane Harvey had worked to reduce safety regulations in the lead-up to the disaster.
In 2014, Sirota's investigative series for PandoDaily about public broadcasting compelled a PBS flagship station to return a $3.5 million contribution from a hedge fund billionaire. That same year, Sirota's investigative reporting about pensions for PandoDaily and then for International Business Times led the New Jersey state government to open a formal pay-to-play investigation and to divest state holdings in a venture capital firm. Sirota's reporting for International Business Times also led San Francisco officials to delay a proposed $3 billion investment in hedge funds.
"We have been longtime admirers of David's work, and couldn't imagine a better fit for our reporting on inequality," said Capital & Main publisher Danny Feingold. "David will give us the capacity to break important national stories on one of the country's great existential threats."
Sirota is also the author of two New York Times best-selling books, Hostile Takeover and The Uprising, as well as Back to Our Future, which became the basis for the National Geographic Channel's miniseries "The '80s: The Decade that Made Us." He appears frequently on MSNBC and CNN, and is the host of a podcast on economic, political and social issues.