Ray Bradbury: Good-bye, Rocket Man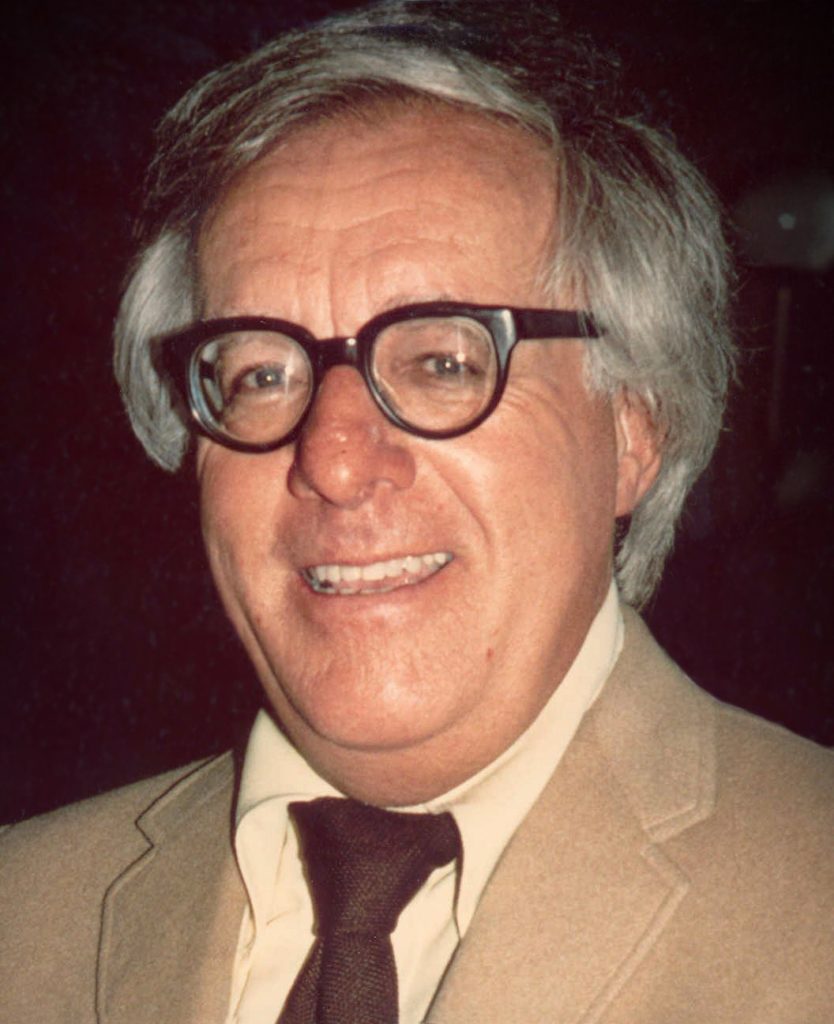 Much was made in Ray Bradbury's obits last week of his paradoxical nature: He was a science fiction writer who never drove a car or used a computer, a seer who looked to the past to describe the future. All of which was true – Bradbury was one of the few authors who could make a trip to the next century seem like a sentimental journey. The reason is that so much of his Tomorrowland was really mid-20th Century America dressed up in a space suit and relocated to Mars. The Midwestern front porch on a summer evening, lit by fireflies and the murmur of conversation, was as key to Bradbury's fictional worlds as rocket ships and robots.
In fact, Bradbury is too often typecast as a science fiction writer – after all, he wrote a number of plays for Los Angeles theater, along with the screenplay for John Huston's film Moby Dick and the narration for King of Kings. His few novels and most of his short story collections are probably best described as fantasy –  fantasies whose frequent moral twists made them social fables. Fahrenheit 451, for example, is a dystopic vision of the nearest of futures – a censorious world every bit like ours except that firemen happen to burn books instead of putting out fires. "The Other Foot,"  a 1951 short story with a lynching theme, takes place on a Mars populated with American Negroes, but it's really set in a place much closer to home.
I spoke to Bradbury a couple of times on the phone and was surprised to learn how humble a background he came from. A true child of the Great Depression, Bradbury sold afternoon newspapers on Olympic and Norton in Los Angeles, then spent part of his earnings attending meetings, at a downtown cafeteria, of the science fiction club he and his friends had founded.
"Dues were 10 cents a meeting," he told me in a 2004 interview for the L.A. Weekly. "It cost seven  cents to take the trolley car there, and Clifton's had wonderful dime malts — they were whole meals. We'd also eat cheese enchiladas."
His low-income upbringing would leave its mark on Bradbury, whose stories invariably spotlighted underdogs and outcasts. Not only did John Steinbeck's The Grapes of Wrath have a profound impact on the young fantasist, but Bradbury said he used this Dust Bowl novel to structure the short stories in his collection, The Martian Chronicles. Bradbury, an autodidact who graduated from Los Angeles High School in 1938, was no propagandist for any cause, however, and seemed pleased by his late-career credentials as a curmudgeonly Luddite who hated cell phones and the Internet.
He also seemed to relish a reputation as  the house male chauvinist whenever he appeared on television programs and, during one of our interviews, told me quite bluntly that the country was going to hell in a handbasket because of all the illegal aliens from Mexico – a country he described as "horrible." In fact, despite several short stories sympathetically portraying Mexicans and immigrants who were presumably legal, Bradbury traced his animosity to Mexico to a harrowing road trip he and a friend took south of the border after World War II. He would never return.
It's disheartening that an artist of Bradbury's stature harbored such repugnant views. And while there's no excusing it, Bradbury's anti-immigrant bigotry offers a sobering reminder that artists are only as human as the person sitting next to you on the bus, and that in some way our heroes will always let us down. Poets don't make their precarious livings as saints, but, like Bradbury, when they die they leave our lonely planet a little poorer.

Award-Winning Reporter David Sirota to Lead National Investigative Desk on Inequality for Capital & Main
The New York Times has credited Sirota's Wall Street reporting for showing "that secrecy can hide high fees, low returns, excess risk and the identity of politically connected dealmakers."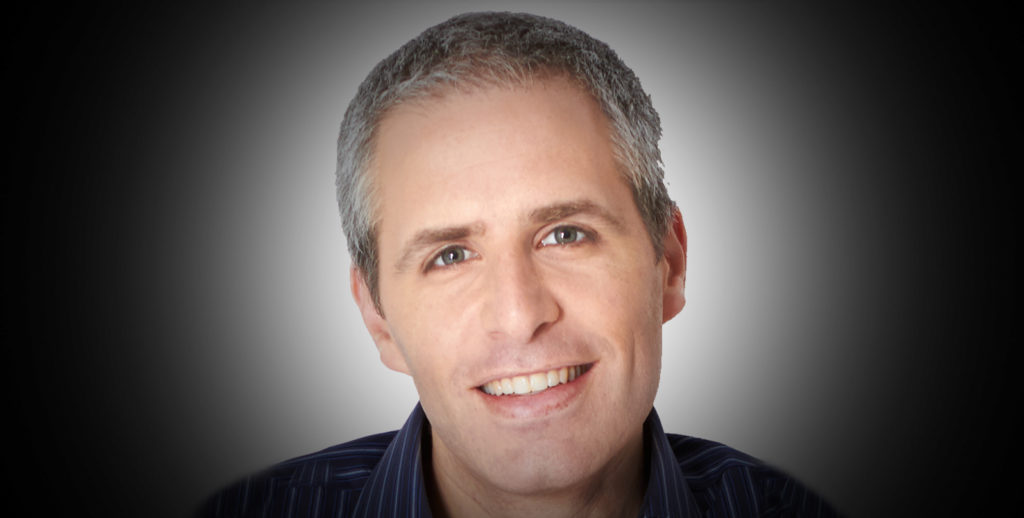 LOS ANGELES — Capital & Main announced today that award-winning reporter David Sirota will lead a new national investigative desk for the California-based publication. His coverage will focus on the country's historically high level of economic inequality, and the role of Wall Street, the private sector and government policy in perpetuating income disparity.
"I am thrilled to join one of the most promising young investigative publications in the country," said Sirota. "There has never been a greater need for aggressive nonpartisan reporting that scrutinizes how corporations, lawmakers and the super-rich wield political and economic power. Capital & Main has established a reputation as an intrepid source of hard-hitting investigative reporting. I am excited to expand their capacity to shine a spotlight on how and why America now has the highest level of economic inequality in the country's modern history."
Sirota will join Capital & Main as a full-time reporter this summer, and prior to that will consult with the publication on editorial content and partnerships. The new position was made possible in part by a grant from the Jonathan Logan Family Foundation in Oakland, CA.
Capital & Main is a non-profit publication founded in 2013 and its reporting has been co-published by (among others) The Atlantic, Time, The Guardian, Reuters, The Daily Beast, Slate, Grist, Fast Company, The Huffington Post and Newsweek. Capital & Main's reporting has won recognition from the Society of American Business Editors & Writers, the Southern California Journalism Awards and the Best of the West contest. Its reporters have been featured on (among others) PRI's The World, WNYC's The Takeaway, as well as on programs on KQED and KCRW.
Sirota has reported extensively on the relationship between money and politics, and has gained a reputation as a journalist willing to scrutinize public officials of both parties. During his career, he has become one of American journalism's most authoritative experts on complex financial systems including taxes, hedge funds, private equity and public pensions. He is a two-time winner of the Best in Business award from SABEW – most recently for his coverage of the 2017 Republican tax bill and its controversial "Corker kickback" provision. Before that, he won recognition from the Columbia Journalism Review for his reporting on how conflicts of interest shaped how Democratic Gov. Dan Malloy's administration oversaw a proposed health-care merger. Sirota has also won Ithaca College's Izzy Award and has been a finalist for UCLA's Gerald R. Loeb Award and Syracuse University's Mirror Award.
The New York Times has credited Sirota's Wall Street reporting for showing "that secrecy can hide high fees, low returns, excess risk and the identity of politically connected dealmakers." In one of its awards, SABEW said Sirota has produced "original, tenacious reporting that displayed a mastery of scouring documents, analyzing data and holding public officials accountable." The legendary late columnist Molly Ivins said, "Sirota is a new-generation populist who instinctively understands that the only real questions are 'Who's getting screwed?' and 'Who's doing the screwing?'"
"David Sirota is one of the finest investigative reporters in the country, and he promises to take Capital & Main's reporting on inequality and related issues to a whole different level," said Capital & Main board member Rick Wartzman, a former Wall Street Journal reporter, Los Angeles Times business editor and the author of four books, including The End of Loyalty: The Rise and Fall of Good Jobs in America. "David's fearless approach to holding the powerful to account is precisely what we need at this moment in time."
From 2014 to 2018 Sirota led International Business Times' investigative reporting team, where he broke major stories on how President Trump's top adviser evades ethics laws as he shapes policies that could enrich his firm; CFPB chief Mick Mulvaney's ties to the financial industry — and how he pressured regulators to back off predatory lending rules at the same time he was raking in cash from payday lenders; how Equifax lobbied against consumer protection rules just before its huge data breach; and how chemical companies that spewed toxins after Hurricane Harvey had worked to reduce safety regulations in the lead-up to the disaster.
In 2014, Sirota's investigative series for PandoDaily about public broadcasting compelled a PBS flagship station to return a $3.5 million contribution from a hedge fund billionaire. That same year, Sirota's investigative reporting about pensions for PandoDaily and then for International Business Times led the New Jersey state government to open a formal pay-to-play investigation and to divest state holdings in a venture capital firm. Sirota's reporting for International Business Times also led San Francisco officials to delay a proposed $3 billion investment in hedge funds.
"We have been longtime admirers of David's work, and couldn't imagine a better fit for our reporting on inequality," said Capital & Main publisher Danny Feingold. "David will give us the capacity to break important national stories on one of the country's great existential threats."
Sirota is also the author of two New York Times best-selling books, Hostile Takeover and The Uprising, as well as Back to Our Future, which became the basis for the National Geographic Channel's miniseries "The '80s: The Decade that Made Us." He appears frequently on MSNBC and CNN, and is the host of a podcast on economic, political and social issues.