Ray Bradbury: Good-bye, Rocket Man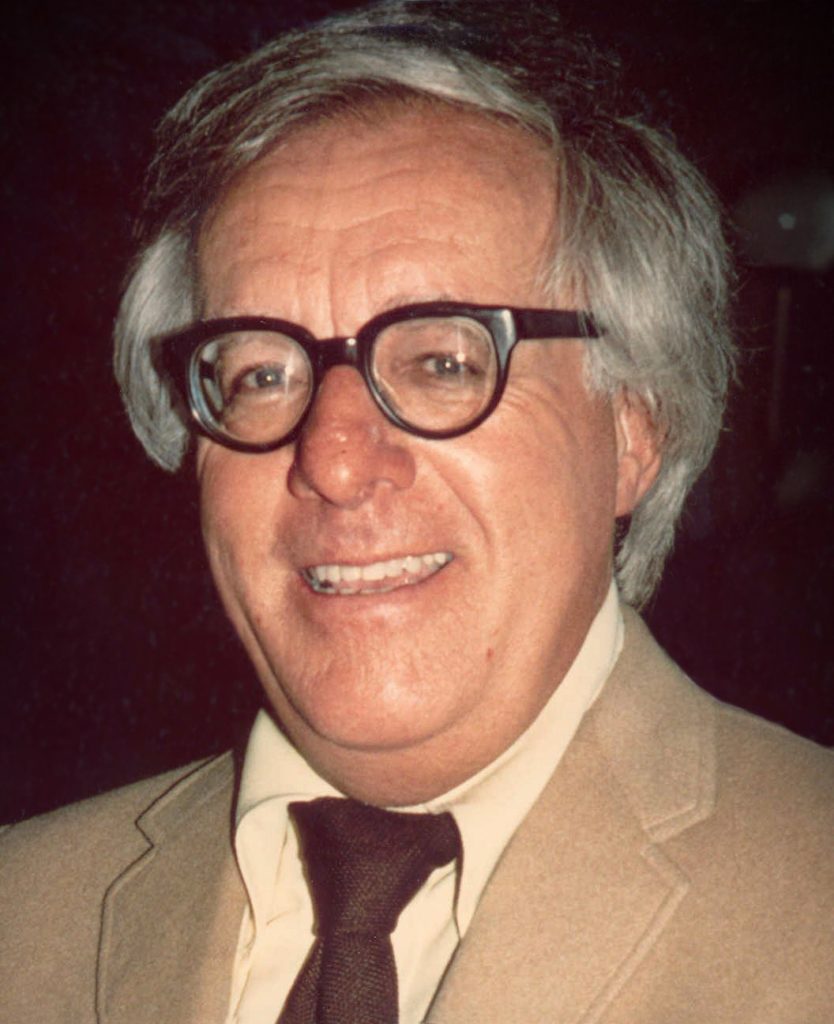 Much was made in Ray Bradbury's obits last week of his paradoxical nature: He was a science fiction writer who never drove a car or used a computer, a seer who looked to the past to describe the future. All of which was true – Bradbury was one of the few authors who could make a trip to the next century seem like a sentimental journey. The reason is that so much of his Tomorrowland was really mid-20th Century America dressed up in a space suit and relocated to Mars. The Midwestern front porch on a summer evening, lit by fireflies and the murmur of conversation, was as key to Bradbury's fictional worlds as rocket ships and robots.
In fact, Bradbury is too often typecast as a science fiction writer – after all, he wrote a number of plays for Los Angeles theater, along with the screenplay for John Huston's film Moby Dick and the narration for King of Kings. His few novels and most of his short story collections are probably best described as fantasy –  fantasies whose frequent moral twists made them social fables. Fahrenheit 451, for example, is a dystopic vision of the nearest of futures – a censorious world every bit like ours except that firemen happen to burn books instead of putting out fires. "The Other Foot,"  a 1951 short story with a lynching theme, takes place on a Mars populated with American Negroes, but it's really set in a place much closer to home.
I spoke to Bradbury a couple of times on the phone and was surprised to learn how humble a background he came from. A true child of the Great Depression, Bradbury sold afternoon newspapers on Olympic and Norton in Los Angeles, then spent part of his earnings attending meetings, at a downtown cafeteria, of the science fiction club he and his friends had founded.
"Dues were 10 cents a meeting," he told me in a 2004 interview for the L.A. Weekly. "It cost seven  cents to take the trolley car there, and Clifton's had wonderful dime malts — they were whole meals. We'd also eat cheese enchiladas."
His low-income upbringing would leave its mark on Bradbury, whose stories invariably spotlighted underdogs and outcasts. Not only did John Steinbeck's The Grapes of Wrath have a profound impact on the young fantasist, but Bradbury said he used this Dust Bowl novel to structure the short stories in his collection, The Martian Chronicles. Bradbury, an autodidact who graduated from Los Angeles High School in 1938, was no propagandist for any cause, however, and seemed pleased by his late-career credentials as a curmudgeonly Luddite who hated cell phones and the Internet.
He also seemed to relish a reputation as  the house male chauvinist whenever he appeared on television programs and, during one of our interviews, told me quite bluntly that the country was going to hell in a handbasket because of all the illegal aliens from Mexico – a country he described as "horrible." In fact, despite several short stories sympathetically portraying Mexicans and immigrants who were presumably legal, Bradbury traced his animosity to Mexico to a harrowing road trip he and a friend took south of the border after World War II. He would never return.
It's disheartening that an artist of Bradbury's stature harbored such repugnant views. And while there's no excusing it, Bradbury's anti-immigrant bigotry offers a sobering reminder that artists are only as human as the person sitting next to you on the bus, and that in some way our heroes will always let us down. Poets don't make their precarious livings as saints, but, like Bradbury, when they die they leave our lonely planet a little poorer.