Racism Has Caused a Public Health Crisis in California. Now What?
Talking about racial disparities is easy — legislating is far harder, governments discover.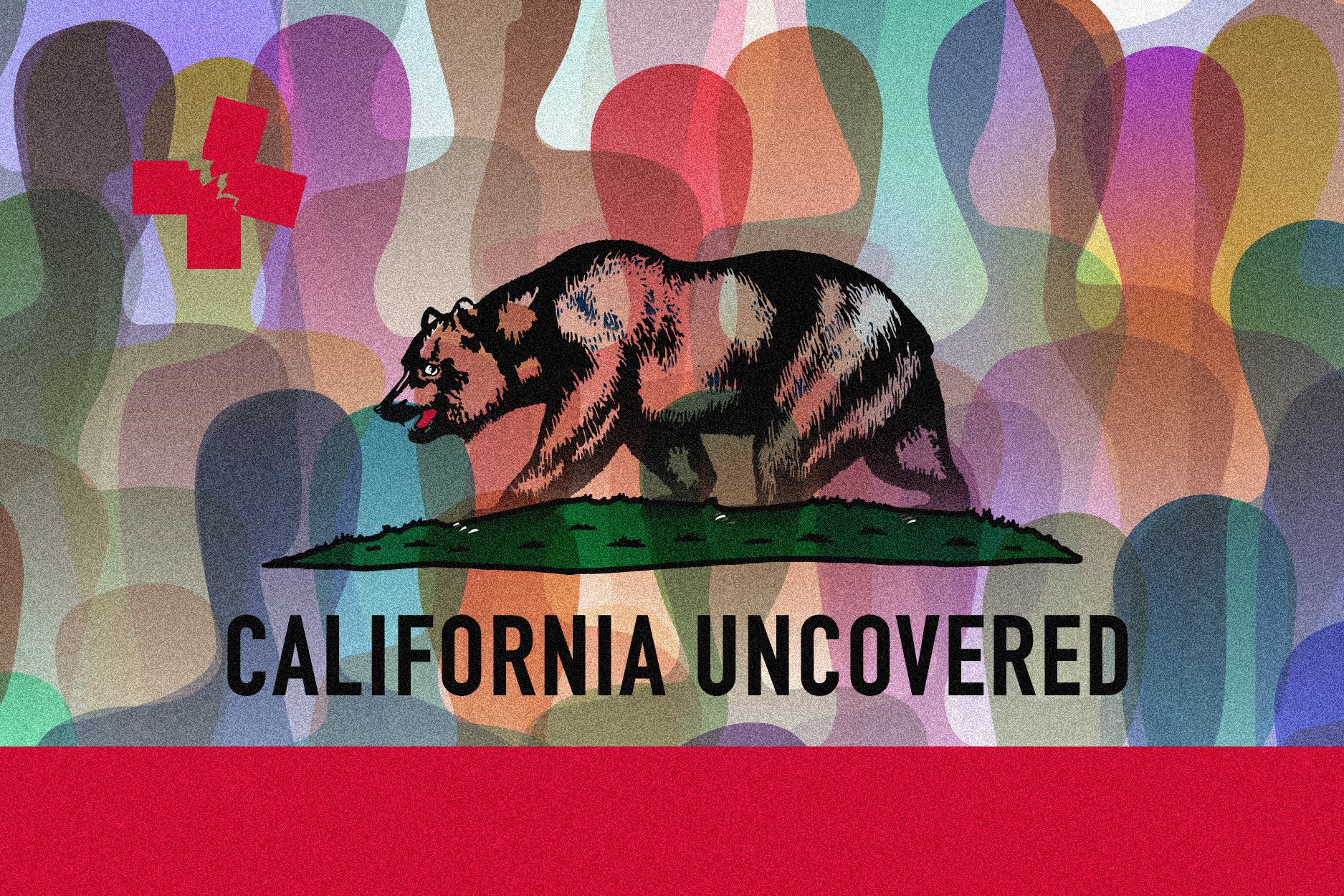 Editor's Note: Today Capital & Main launches a new biweekly column, "California Uncovered," in which veteran journalist Minerva Canto will explore the intersection of health, wealth and race. As the COVID-19 pandemic continues, Canto will cast a wider gaze beyond the novel coronavirus to the economic and racial forces driving health disparities in the nation's most populous state.
---

A wave of optimism swept throughout communities in California where government officials named racism a public health threat early in the pandemic. So many public acknowledgements of racism all at once were unprecedented. Now the challenge is to move from ceremonial pronouncements to enacting policies that help reverse the effects of that racism.
The American Public Health Association (APHA) tallied at least 37 governmental institutions in California that have declared racism a public health crisis — the most of any state. And a bill currently stalled in the state Legislature would add California itself to the list and create an Office of Racial Equity.
These declarations could pave the way for government leaders to transform their communities.
This was the goal for San Jose State sociology professors Scott Myers-Lipton and William Armaline when they unveiled a statistical index in June 2020 that detailed the enormous wealth and health disparities between Big Tech workers and people of color living in Silicon Valley.
"The issues that are raised by the Pain Index are to show how institutionalized racism is playing out," Myers-Lipton said.

---
Four California regions are included on a recent Brookings Institute top 10 list of metropolitan areas with the most income inequality nationwide.
---

"The Silicon Valley Pain Index: White Supremacy and Income/Wealth Inequality in Santa Clara County" started at zero for the number of Black women employed by 10 large Silicon Valley technology companies. In a county with 74 billionaires, more than one in four residents did not have enough food to eat. The document continued through 65 listings in all, ending with $307,500,000,000 for the dollar amount of cash reserves among Silicon Valley's four largest tech companies (Facebook, Apple, Cisco and Alphabet, Google's parent company).
"The Silicon Valley Pain Index" has become an annual compilation. When the first index failed to garner action, Myers-Lipton and Armaline set up meetings with policymakers after releasing the second index in 2021. Less than a year later, a bill to aid low-income students is in the works and other projects are on the table, according to Myers-Lipton.
In many ways, Armaline says, "The Silicon Valley Pain Index" is a mirror of the "economic dystopia that we've created in this country."
Indeed, four California regions are included on a recent Brookings Institute top 10 list of metropolitan areas with the most income inequality nationwide. Such pervasive inequality does not bode well for the future of the state, where people of color comprise more than 60% of the population.
* * *
The "Index" was released by the Human Rights Institute at San Jose State the same week that the San Bernardino County Board of Supervisors declared racism a public health crisis. It was the first county in California to do so. The timing was coincidental, but not surprising considering how many nationwide were reckoning with racism after Minneapolis police murdered George Floyd, a Black man, in May 2020.
"Racism has given rise to geographic segregation that disproportionately exposes people of color to lead poisoning, poor air quality, inadequate nutrition and under-resourced recreational and health care facilities," read part of San Bernardino County's declaration.
These ceremonial statements were welcome public acknowledgements of the racism experienced for decades by people of color. But in San Bernardino County, not everyone agreed that racism was an issue, even as COVID-19 killed people of color at disproportionate rates.
"I just don't believe one certain community should be singled out and helped when the entire county is [in] crisis! Shouldn't your agenda as leaders of our community be to focus on the improvement of the county as a whole?" someone posted on the county's website.
"County supervisors are simply trying to garner votes by skewing and intentionally misrepresenting the statistics," another message stated.

---
A bill pending in the state Legislature would declare racism a public health threat in California and establish a California Office of Racial Equity.
---

Following the racism resolution, San Bernardino County officials convened a group of 16 Black community leaders, calling them the Equity Element Group. The group was charged with identifying problems of racial equity and suggesting potential solutions. Members helped craft a request for the county to hire an equity consultant and made recommendations for improvements in public safety and education.
Meetings and more statements, but were there any tangible results that improved life for county residents?
Pastor Samuel Casey, executive director of Churches Organized for Prophetic Engagement in the city of San Bernardino, helped push county supervisors to make their racism declaration in 2020, but now says he's frustrated.
"Who's going to be willing to be courageous enough to say that this is an opportunity that we're missing?" asked Casey, a member of the Equity Element Group. Casey remains hopeful, eager for the group to begin meeting with the equity consultant to develop "actionable solutions, plans, with accountability, monitoring and allocation of resources."
Asked for a status report on the racism resolution, San Bernardino County spokesman David Wert issued a statement saying the "resolution is still in effect," but offered no other details.
* * *
The APHA praises declarations of racism as a public threat, calling them "an important first step in calling attention to racism and shifting the narrative in a way that can drive changes to policies, laws and resource allocation."
However, the wording of each declaration is crucial in determining specific actions government officials must take to follow up.
"There are some where local ordinances have changed … Others where workforce assessments are being conducted through a racial equity lens," said Dawn Hunter, Southeastern region director of the Network for Public Health Law. "Many people are still in the ideation stage. I think over the next year, we'll start to see more actions being implemented."
Certainly, 18 months is not a lot of time for making significant changes. After all, racism resulting in health and wealth disparities has been entrenched in policies and organizations for generations.
A bill pending in the state Legislature could fast forward statewide efforts to reverse the negative health impacts of racism. SB 17 would declare racism a public health threat in California and establish a California Office of Racial Equity. Improving on piecemeal approaches, the office would oversee state agencies in expunging policies resulting in racial inequities.
The bill has the registered support of 70 organizations, but the socially conservative Capitol Resource Institute argues that disparities are neither a justice issue nor the result of institutional racism. CRI entered a written statement into the legislative record that read, in part: "As individuals, we make our own choices, and those decisions have consequences."

---
Health and wealth inequities will continue to plague people of color until policymakers move beyond just making public declarations.
---

However, decisions made by governments and powerful institutions limit the choices that individuals have in the first place.
In his bill to create the Office of Racial Equity, state Sen. Richard Pan (D-Sacramento), a pediatrician and chair of the Senate Health Committee, details historical events that have resulted in current health inequities. Among them are the genocide of Indigenous California residents, the forced repatriations of thousands of U.S. citizens of Mexican descent and the internment in prison camps of U.S. citizens of Japanese descent.
"The apparent ease of California life is an illusion," Joan Didion wrote in an essay about the behind-the-scenes machinery diverting water throughout the state. Similarly, behind-the-scenes machinery has always existed in California and elsewhere to ensure a steady stream of racist policies and laws. The status quo doesn't change easily when those in power are benefiting, even when people's lives are at stake.
In 2021, the "Silicon Valley Pain Index" grew to 89 numerical listings, ending with $2 trillion, the market value for Apple, reflecting a doubling in worth during the pandemic. (Earlier this year, Apple briefly hit $3 trillion.) Another number that increased was the amount of food insecurity, which quadrupled, with Second Harvest of Silicon Valley providing groceries to half a million clients each month.
As the report noted, "The level of inequality during this pandemic has gone from bad to horrific."
Health and wealth inequities will continue to plague people of color until policymakers move beyond just making public declarations.
An analysis of public declarations of racism as a public health threat, published in the journal Frontiers in Public Health in June 2021, found that government bodies pledged to enact change but rarely allocated funds toward these changes. Researchers also cited a lack of accountability as one of the major problems stalling efforts to move "from mere anti-racism declaration to anti-racism action."
"Our bodies, our people, deserve better than to become numbers, figures or models," the researchers wrote. "It is time for public health to reckon with its history, how it is currently operating, and think more radically and critically of how to move away from non-performativity toward health equity."
---

Copyright 2022 Capital & Main