Proposed State-Run STEM School Raises Questions, Suspicions
There are well over a hundred specialized STEM schools and programs in the Los Angeles Unified School District. So why are a handful of California politicians pushing to create a state-run STEM school in L.A.?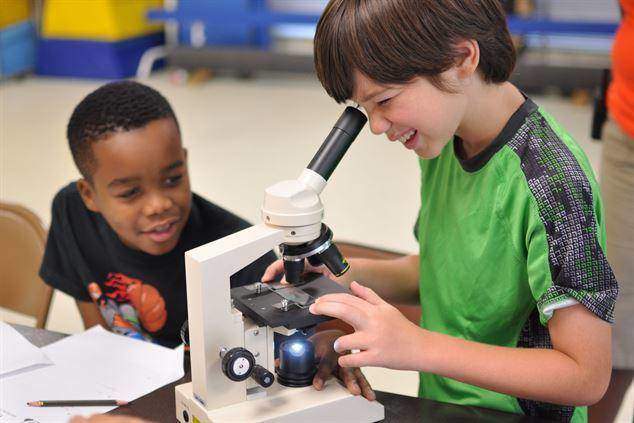 Copyright Capital & Main
---
A hastily revised bill introduced in Sacramento last month is attempting to address the state's STEM crisis by adding a single new privatized state STEM school to California's already contentious K-12 landscape. The plan to create an 800-student "State School for Instruction in Science, Technology, Engineering, and Mathematics (STEM)" that would serve grades six through 12, and be located somewhere within Los Angeles County, has met heated resistance from public school advocates.
Part of their concern lies in just how much the proposed new breed of state STEM schools resembles charter schools, which are privately managed but taxpayer-funded. School districts have long contended that charters siphon off their higher achieving students while leaving the districts with less money to teach a larger percentage of far-needier kids.
Authored by Assemblymember Raul Bocanegra (D-San Fernando), Assembly Bill 1217 stipulates that the new STEM school would operate similarly. It would be managed by a private non-profit corporation and get its funding from the same combination of private philanthropy and the state ADA (average daily attendance) money that would follow its 800 students, probably from Los Angeles Unified School District (LAUSD). (Boganegra has said he'd like to see the school located in downtown L.A.) For a district that is already the largest charter school authorizer in the nation and is still gun-shy after recently fending off a takeover attempt by billionaire school choice philanthropist Eli Broad, any scheme that promises further stratification is an existential threat.
The bill started life last spring as legislation that would have expanded teaching residency programs. But a July 11 press release from Bocanegra, who is also the leader of the Assembly's so-called Moderate Democrat caucus, announced its startling change in direction. It touted the school as a pathway for "low-income and underrepresented communities in Los Angeles County [to pursue] STEM higher education and careers," and as an answer to the lack of diversity in California's expanding tech sector workforce. The press release also noted that "less than six percent of Silicon Valley tech engineers are African-American or Latino."
Critics, however, say it is how the bill proposes to achieve that end — along with its murky factual grasp of the problems facing STEM education — that they find deeply troubling.
"I think that there's a lot of agreement that it's important for K-12 education to play some role in that," University of California Los Angeles education professor John Rogers told Capital & Main.  But it's not clear why you would want to have a new state governance structure over one small school."
"There's some political quid pro quos that are going on here," third-year LAUSD school board member George McKenna offered in a phone call. "Far be it for me to speculate. I'm a recently elected official, and I don't consider myself that politically astute. But I can read. And I know the difference between the sunshine and Shinola."
"The economic devastation to the district is felt in ways they can't see," added McKenna. Even if you say [a state STEM school] was something that the local district would want to do, it lends itself to the separatism and the elitism of [creating] schools that only certain types of children will be anxious to apply to."
John Rogers, education professor: "It's not clear why you would want to have a new state governance structure over one small school."
But the bill also moves beyond California's existing charter law by stipulating that, rather than than being authorized and overseen by a local school board, the legislature would authorize the STEM school and the state schools superintendent would be responsible for its accountability. That, according to Sylvia Rousseau, emeritus professor of clinical education at the University of Southern California's Rossier School of Education, raises some red flags.
"The best protection to education as democracy is that we allow democratically elected school boards to govern the education of children under their jurisdiction," Rousseau said. "When efforts like this have less control by local governing bodies, where it's funded much more by private interests — or at least it's sponsored by private interests with the opportunity to contribute heavily to it — it begins to redefine who has access to STEM education."
"AB 1217 is an end-run around local control," agreed education law attorney Sue Ann Salmon Evans in an email. "This is an effort to establish charters without the local district's input (or local community, local employees, local unions, etc.)."
The existing charter law, Salmon Evans pointed out, only allows the SBE to sidestep local review of a charter school petition in the case of a so-called "statewide benefit charter," which is a sort of charter franchise empowered to open schools anywhere in the state. The catch is that the SBE must first determine that the proposed charter school would be providing instructional services that cannot otherwise be provided by a charter school operating in only one school district, or only in one county. That is obviously not the case with STEM curricula.
"There already are a whole host of STEM schools across the state, and in particular in Los Angeles, the area that it is targeting," Rogers explained. "[AB 1217] fails to acknowledge that fact. It presents this as a whole new idea."
In fact, LAUSD alone lists 97 STEM magnet schools on its website in what looks to be a fairly even distribution across the city's lower-income neighborhoods. An informal survey of the California Department of Education's charter school database also turned up at least 34 charter schools in Los Angeles County that specified "math" or "science" or "STEM" in their name.
The STEM crisis has less to do with student enrollment than it does a shortage of qualified STEM teachers.
The bill comes at a time when the very existence of a STEM crisis has been hotly debated, with some alleging that the issue has been distorted since the Obama era in pushes by Silicon Valley tech companies to expand H-1B visas — temporary immigration permits for skilled workers — that have depressed wages for U.S. workers with advanced science degrees. Nevertheless, a 2014 study by the Public Policy Institute of California estimated that more than half of new jobs in the state will be in industries likely to face a shortage of workers with some college education but less than a bachelor's degree, including STEM-related occupations in health care and social assistance, and scientific and technical services.
In educational terms, however, the crisis has less to do with STEM enrollment than it does a shortage of qualified STEM teachers. A report this year by the Learning Policy Institute noted that between 2012 and 2016 alone, the proportion of California mathematics and science teachers with substandard credentials or permits doubled from 20 percent to nearly 40 percent — even as the number of fully credentialed math and science teachers dropped from 3,200 to only 2,200.
That decline has many implications, insisted Rousseau, and it raises larger questions that would be better addressed at the state level — such as whether California is supporting teachers and adequately compensating them for the value of their work.
"I think we tend to always try to solve the problem before we understand the problem," said Rousseau. "So I would say that's a great way for a state board of the office of education to engage in a period of inquiry about why STEM education seems to be a problem in local districts. Offering an alternative never solves the problem. It only addresses some symptoms and rescues a few children without addressing the systemic issue."
The bill, which is being co-sponsored by State Senator Anthony Portantino (D-La Cañada), is slated to be taken up by the Senate Appropriations Committee when the legislature returns from its summer recess August 21.
---
Photo above by DHendrix73. Homepage photo by Ida Irby.

Living Homeless in California: The University of Hunger
A January study found that 11 percent of students on the California State University's 23-campuses reported being homeless during the past year. At Humboldt State nearly a fifth said they'd been homeless at one point during 2017.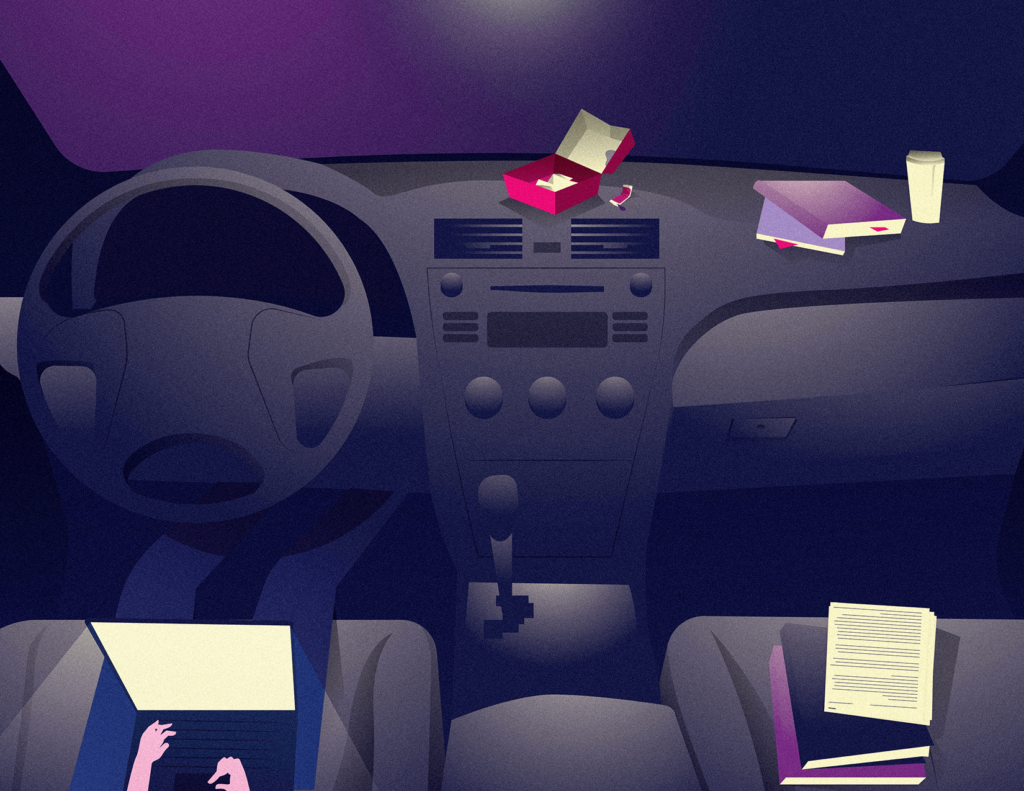 ---
Homeless students told of sleeping in the woods and of completing research assignments at McDonald's, to take advantage of free Wi-Fi.
---
In August of 2016, Chanté Marie Catt left her home in Redding, in the Sacramento Valley, to begin her first semester at Humboldt State University. Catt was 36, with a boyfriend and 1-year-old daughter, and possessed a booming laugh and no small amount of confidence. After nearly two decades running her own pet-care business in Los Angeles, she had begun to feel limited by her lack of a college degree, and several years earlier followed her parents north and enrolled at Redding's Shasta College. The transfer to Humboldt had her dreaming of towering redwoods and cool ocean breezes. "We were excited to start a new life, maybe buy a house," she says.
The couple tried to find a place from Redding, scouring Craigslist for openings without luck. In person, Catt figured, her prospects would improve. Once they had checked into a campground north of the university and enrolled their daughter in daycare, she dedicated her time to visiting property management companies. A week went by, then another. She paid application fees to management companies—$20 here, $43 there—and called through every listing she found, but even with a solid credit and rental history, never heard back. The family bounced from one campsite to another, with occasional stops at a motel to clean up. It was an expensive way to live, and she rapidly blew through $16,000 in financial aid and student loans. One day, out of a combination of anger and desperation, Catt took to Craigslist from her motel room. "I'm a sociology student," she wrote, "starting research on our homeless students and on the property management companies here. Anyone want to share their stories!?"
Within hours, she received more than 150 responses. Homeless students told her of moving from couch to couch, of sleeping in the woods and of completing their research assignments at McDonald's, where they took advantage of free Wi-Fi. "My children are cold, we are broke from all the rental application fees and I'm tired of it," wrote a mother of two. A graduate student who worked full-time revealed that he was living in his car for the second consecutive semester: "I never knew it would be this hard to find a place to rent."
Several weeks later, while still homeless, Catt had organized a campus group, the Homeless Student Advocate Alliance, and was spending her free time passing out fliers to attract more members. They weren't hard to find. "Every couple of students I talked to was experiencing some sort of displacement," she says. For many students at Humboldt, going to college meant becoming homeless.
---
One homeless-student conference included workshops on outdoor living, covering topics like how to light fires to keep homework dry.
---
The true scale of this crisis was revealed last January in a groundbreaking report commissioned by the California State University system. The study found that 11 percent of students on the university's 23-campuses reported being homeless during the past year. The problem was most acute at Humboldt State, where nearly a fifth of the student body had been homeless at one point the previous year.
"In large part, students are homeless because they don't get enough financial aid," says Jennifer Maguire, a Humboldt social work professor, who co-authored the study with Rashida Crutchfield of Long Beach State. "It's even worse here, because we're in a rural area with a very limited housing stock." According to the North Coast Journal, a local newspaper, there aren't even enough rental units in the city of Arcata, where the university is located, for the students who need housing—much less anywhere else. And while the university plans to build more student housing, it can currently only guarantee slots for first-year students.
This shortage allows landlords to crank up rents and reject applicants at whim. For students without a financial cushion, the situation can quickly turn into a full-blown emergency—and in the CSU system, that's a lot of students. More than half the students at Humboldt are the first in their family to attend college, and a third are Latino. Many work full-time; some have kids. "The 'non-traditional' student is now the traditional student," says Maguire.
On a cool April morning, more than 200 people packed into a theater at the College of the Redwoods in nearby Eureka, for a forum on homelessness co-hosted by Humboldt State. "I mentioned to a community member last week that I would be attending this summit today and she asked me, 'What does homelessness have to do with HSU?'" said Humboldt State president Lisa Rossbacher. The crowd laughed, which represented at least some progress. It's no longer a secret that Humboldt State students struggle with homelessness.
---
"My children are cold, we are broke from all the rental application fees and I'm tired of it," wrote a Humboldt State University student.
---
Much of the progress is due to the efforts of activists like Catt. After several months of homelessness, her family eventually landed an apartment, thanks in part to an emergency welfare grant. By that time, she had organized the homeless student alliance, which was pressing the university to finally address the problem. Last fall, the group held a three-day conference at Humboldt State that included workshops on outdoor living, which covered topics like how to light a fire and keep your homework dry. On the third day, a group of students put up tents on the quad and stayed for two nights. They then moved to the library, which they occupied, and demanded that it remain open 24 hours a day to give homeless students a safe and warm place to be.
The next day, an administrator contacted Catt and offered her the position of off-campus housing liaison, which had been one of the alliance's demands. Since January, Catt has worked with more than 100 students, many of whom are in need of housing or have dealt with retaliation from landlords. It's a start, though there are limits to what she can accomplish. One student who was living out of her car recently came to Catt's office, and Catt gave her a code to the campus lockers, which are normally reserved for students taking physical education classes. The student broke down in tears at the prospect of a hot shower. A few days later, Catt texted her that a landlord had recently called with a room to rent, but the student had moved back in with her parents. "She told me it had just been too cold out there," says Catt.
A couple of days after the homeless summit, I met Jasmine Bigham, a 23-year-old transfer student, on the steps of the campus library. Like Catt, she had arrived at Humboldt in 2016, and anticipated finding housing within a week or two. "Weeks turned to months," she says. She spent a semester living out of her Subaru Outback, searching for places to park at night that looked safe, then curling up on the back seat. She didn't tell her parents. "No parents want their kids living like that," she says—and anyways, they didn't have much extra money. Bigham is from a small town in neighboring Siskiyou County, and before college had lived inside a metal shop designed to store tractors and supplies; her parents created walls by hanging tarps. "I sort of grew up having to figure shit out," she says.
---
Homelessness has caused Jasmine to give up on some dreams. She wants a college education, so that means giving up a home.
---
After a semester in the Subaru, she bought a used trailer for $1,000 and parked it at a KOA campground for $600 a month. That felt safer, but then the trailer's ceiling collapsed and an intoxicated neighbor harassed her, so she left for a room in a house that was infested with mold and rats. She could only handle the grime for so long, so last year she sold her Subaru and plowed the rest of her savings—which she earned by waitressing in Lake Tahoe—into a GMC van. Since January, she's been living at a parking lot next to student housing.
As we walk from the library to the parking lot, Bigham outlines her semester budget. Scholarships nearly cover her tuition, and she's in charge of the rest. Right now she's not working, because she's taking 19 units, the maximum allowed. The parking pass is $180 a year, and she rents two lockers, at $5 a piece, for the semester. Each day she stops by the campus food pantry, where she fills plastic containers with soup and picks up rice and beans. She describes the area around campus as a food desert but in reverse—filled with only "really expensive healthy food" that's out of her reach. She takes a bus to Eureka, then walks a mile to reach a more affordable grocery store, where she can load up on quinoa, bell peppers and mangos. She has a camping stove, or else prepares meals for the week at friends' homes.
At the parking lot, she points out several other vehicles where students are living. She'll graduate in December, and tells me that when she returns this fall she hopes to get the other homeless students to park together, to create a greater sense of safety. She opens the back of her van, which is meticulously organized: a plastic container for her clothes, a folded mattress she bought on sale at Ross Dress for Less, an ice chest and cans of beans. "I had to learn what food stays good and what doesn't," she says.
Bigham tells me that she's always felt different. She is an African American from an all-white rural community. She grew up on a "broken-down ranch" with cows and pigs, while many students at Humboldt talk about eating meat as if it were a crime. "The hardest thing is people not understanding," she says, leaning against her van. "If you talk about how people don't have enough to eat, they say, 'Well, why don't they just feed themselves?'"
Homelessness has caused her to give up on some dreams. She loved track, and was recruited by a couple of larger colleges to throw the javelin, but didn't want to live in a big city. She hoped to continue with athletics, but juggling a full academic load while being homeless didn't leave much room for anything else. She shrugs and smiles. "You can either be sad or you can figure it out. If you don't have money, but you still want to do things, you have to give up something," she says. She wants a college education, so that means giving up a home.
---
Copyright Capital & Main