Pricey, Non-Union Blue Collars
I recently came across a men's clothing store in Brentwood, a tony neighborhood of Los Angeles, with the provocative name Unionmade. I walked in and meandered around the shop, looking at the pricy shirts, pants, sweaters, jackets, shoes, and other articles of clothing. After examining the apparel, I couldn't find any items with a union label. What gives?
I called Todd Barket, the store's founder, to find out.
The 40-year old Barket told me that he's spent his entire career in the men's clothing business. After dropping out of Cal Arts, he went to work for Banana Republic, followed by 12 years at The Gap in merchandising, styling, advertising, and marketing, and then two years as Old Navy's creative director for marketing and advertising. After he was laid off in June 2009, Barket began making plans to open his own retail clothing store, and by that December he'd realized his dream.
Barket rented an 1800 square foot space in San Francisco's Castro District, filled it with clothes tailored to high-end, fashion-conscious men, dubbed it Unionmade, and opened for business. Last year he doubled the size of his original store and also opened the Brentwood store in the fancy Country Mart mall. This year he opened another branch in affluent Marin County, north of San Francisco. He expects Unionmade to do about $6 million to $8 million in sales this year.
He describes his customers as consumers "who follow fashion and appreciate nice things."
"We sell really beautiful well-made products. Products I've always liked," Barket told me. "Our clothing is honest and straightforward. Everything has a reason for being there. Good design. High quality. Not too tricky. Any guy can walk in and understand what we're presenting. Everything is really understandable."
I asked him how he came up with the store's name.
"At first I was thinking of family names. Turn of the (20th) century. That was a time in America when things were nicely made, well-made," Barket said. "I wanted a one-word name, a strong word, and so we combined `union' and `made' into one word, and it sounded right."
Over the past century, the labor movement's accomplishments — an end to child labor, the 8-hour workday, the weekend, Medicare, and safer workplaces — have improved life for all workers, even those without a union contract. According to the Economic Policy Institute, a non-profit research organization, unionized workers generally earn 15 to 20 percent more in wages than nonunion workers in similar jobs with the same levels of experience and education. Union workers also generally receive much better benefits, such as health insurance and pension plans.
Besides being the inspiration for Woody Guthrie's pro-labor song "Union Maid," the phrase "union made" means something very specific, the result of hard-fought battles by workers to improve their working conditions and their lives. The only way to know whether a piece of clothing is union-made is if it has a union label on it. That means that the workers who produce the clothing are represented by a labor union and have a collective bargaining agreement (a contract) with their employer that governs wages, hours, working conditions, and benefits.
So isn't the store's name, Unionmade, a bit misleading?
"It had nothing to do with unions," Barket said. "I'm surprised that people took the name literally."
I looked on the Unionmade website and discovered that the store sells about 100 separate brands of clothing, most of them quite expensive, such as an Oxford shirt made by Gitman — a non-union company — that costs $185.
Inadvertently, UnionMade does sell a handful of items made by union workers. These include Arden shoes made in Massachusetts, Red Wing shoes made in Minnesota, and Filson garment bags, travel bags, and backpacks, produced in Seattle.
Unionmade also sells Pendleton blankets and Carhartt shirts, jackets and pants. These were once union companies, but today only a handful of either firm's employees have a union voice at work.
In other words, only about three to five percent of the items sold at Unionmade are union-made.
When I pointed this out to Barket, he didn't seem upset. "Well, about 60 to 70 percent of the things we sell are made in the United States," he responded. "We're not that political, at the end of the day. We're just trying to find things that are well-made and nice. These are reputable companies."
I asked if any of the factories that made the products he sells might be considered sweatshops, which are widespread in the American apparel business, especially in the invisible garment industries in New York and Los Angeles.
"They are not sweatshops," insisted Barket. "We have a friend in Guatemala, who knows the factory owner there. Our companies are really on the up and up."
But Barket didn't think unions mattered any more, anyway.
"There really are no clothing unions left," he said. "There's no one to make a fuss."
Barket is partly right.
Up until the 1960s, two progressive unions — the Amalgamated Clothing Workers Union and the International Ladies Garment Workers Union — represented most of the nation's garment workers. Thanks to their organizing victories, these unions lifted workers out of sweatshop conditions and into the middle class.
The broader labor movement encouraged consumers to "look for the union label." That idea assured consumers that the clothing they purchased was made under decent working conditions by employees who had a real voice in their workplaces. Back then it was then possible to fill one's entire wardrobe — both men's and women's clothing — with union-made clothing. At that time, most of the clothing sold in American stores was made in this country by union members.
No longer. In the 1970s, major U.S.-based clothing manufacturers shifted production to non-union factories in the South and then, in the 1980s, to sweatshops in Mexico, Central America, and Asia. Today, most of the clothing sold in American retail stores, including the big chains like Walmart, Target, Sears, and Nordstrom's — are made overseas, where workers have few rights and miserable conditions.
So even if Barket wanted to stock his stores with union-made clothing, he'd be hard pressed to find enough items to fill his shelves and racks.
Even so, calling his small but expanding retail chain Unionmade is about as close to false advertising as one can imagine. Moreover, there are still some union-made clothing brands, including several fashionable labels that would appeal to Barket's upscale fashionista clientele — including Hugo Boss, Joseph Abboud, Hickey Freeman, Jones of New York, and Brooks Brothers — and make Unionmade a slightly less deceitful moniker
To help consumers find out what's union-made in this country, the Los Angeles County Federation of Labor and the San Francisco Labor Council sponsor a "Labor 411" website that includes over 3,700 products and services produced by union workers. In addition to several dozen union clothing brands, it includes hotels whose employees are represented by a union as well as hospitals and other health care providers, airlines, cell phone and printing companies, waste and recycling firms, building contractors, and consumers products (included appliances, auto supplies, toys, cleaning and household items, electronics, musical instruments, kitchen and hardware supplies, sports equipment, and even pet products).
"Labor411 makes it easy to make ethical consumer decisions," said Tim Paulson, Executive Director of the SF Labor Council.
The labor movement has been in decline for several decades, as corporations ship one-time union jobs overseas and engage in illegal tactics to thwart union organizing campaigns. Today, only about 11 percent of American workers are union members, down from almost 35 percent in the early 1960s. Unions are now rethinking how to revitalize the movement to deal with the growing power of corporate money, the nation's one-sided labor laws, and the increasing number of Americans working in the service sectors, like hospitals, hotels, and big-box retailers.
"This is a challenging time for the labor movement, but don't count us out," says Maria Elena Durazo, the head of the LA County Federation of Labor, which is among the most dynamic and influential in the country. "If we want to restore the middle class and reduce inequality, the labor movement's the best way to do that. So we hope that consumers will support their union neighbors and friends by using union-made goods and services."
On Monday, as part of Los Angeles' annual Labor Day festivities, thousands of union members — including janitors, teachers, social workers, nurses, truck drivers, grocery clerks, and garment workers — will be marching through the streets of Wilmington, near the Los Angeles Port, and end up at a noontime rally at Banning Park, where they'll eat, sing songs, and hear speeches about contemporary union organizing campaigns.
If Unionmade's Todd Barket were there, he probably wouldn't meet many potential customers for the upscale clothing he sells in his store, but he'd certainly learn what today's union movement is really made of.
(This post first appeared on Huffington Post and is republished here with permission.)

Award-Winning Reporter David Sirota to Lead National Investigative Desk on Inequality for Capital & Main
The New York Times has credited Sirota's Wall Street reporting for showing "that secrecy can hide high fees, low returns, excess risk and the identity of politically connected dealmakers."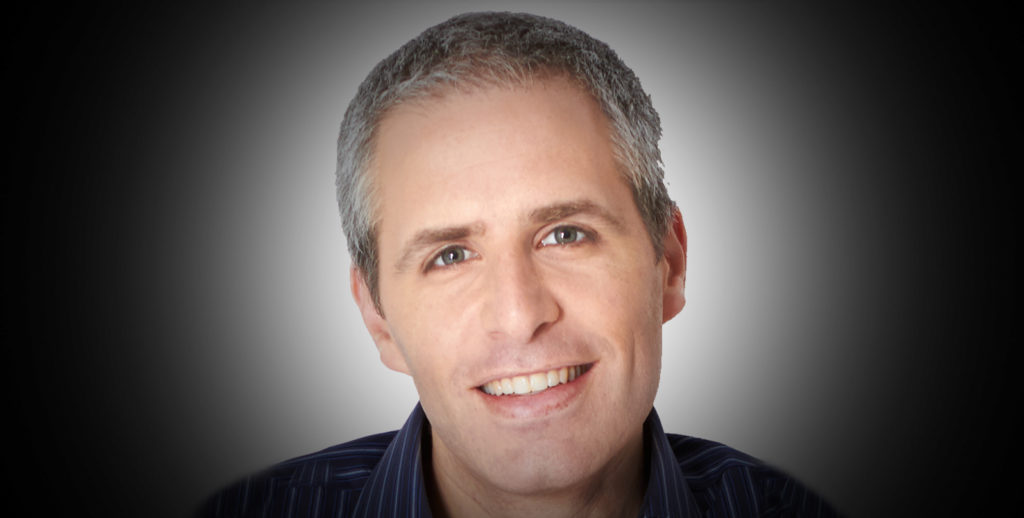 LOS ANGELES — Capital & Main announced today that award-winning reporter David Sirota will lead a new national investigative desk for the California-based publication. His coverage will focus on the country's historically high level of economic inequality, and the role of Wall Street, the private sector and government policy in perpetuating income disparity.
"I am thrilled to join one of the most promising young investigative publications in the country," said Sirota. "There has never been a greater need for aggressive nonpartisan reporting that scrutinizes how corporations, lawmakers and the super-rich wield political and economic power. Capital & Main has established a reputation as an intrepid source of hard-hitting investigative reporting. I am excited to expand their capacity to shine a spotlight on how and why America now has the highest level of economic inequality in the country's modern history."
Sirota will join Capital & Main as a full-time reporter this summer, and prior to that will consult with the publication on editorial content and partnerships. The new position was made possible in part by a grant from the Jonathan Logan Family Foundation in Oakland, CA.
Capital & Main is a non-profit publication founded in 2013 and its reporting has been co-published by (among others) The Atlantic, Time, The Guardian, Reuters, The Daily Beast, Slate, Grist, Fast Company, The Huffington Post and Newsweek. Capital & Main's reporting has won recognition from the Society of American Business Editors & Writers, the Southern California Journalism Awards and the Best of the West contest. Its reporters have been featured on (among others) PRI's The World, WNYC's The Takeaway, as well as on programs on KQED and KCRW.
Sirota has reported extensively on the relationship between money and politics, and has gained a reputation as a journalist willing to scrutinize public officials of both parties. During his career, he has become one of American journalism's most authoritative experts on complex financial systems including taxes, hedge funds, private equity and public pensions. He is a two-time winner of the Best in Business award from SABEW – most recently for his coverage of the 2017 Republican tax bill and its controversial "Corker kickback" provision. Before that, he won recognition from the Columbia Journalism Review for his reporting on how conflicts of interest shaped how Democratic Gov. Dan Malloy's administration oversaw a proposed health-care merger. Sirota has also won Ithaca College's Izzy Award and has been a finalist for UCLA's Gerald R. Loeb Award and Syracuse University's Mirror Award.
The New York Times has credited Sirota's Wall Street reporting for showing "that secrecy can hide high fees, low returns, excess risk and the identity of politically connected dealmakers." In one of its awards, SABEW said Sirota has produced "original, tenacious reporting that displayed a mastery of scouring documents, analyzing data and holding public officials accountable." The legendary late columnist Molly Ivins said, "Sirota is a new-generation populist who instinctively understands that the only real questions are 'Who's getting screwed?' and 'Who's doing the screwing?'"
"David Sirota is one of the finest investigative reporters in the country, and he promises to take Capital & Main's reporting on inequality and related issues to a whole different level," said Capital & Main board member Rick Wartzman, a former Wall Street Journal reporter, Los Angeles Times business editor and the author of four books, including The End of Loyalty: The Rise and Fall of Good Jobs in America. "David's fearless approach to holding the powerful to account is precisely what we need at this moment in time."
From 2014 to 2018 Sirota led International Business Times' investigative reporting team, where he broke major stories on how President Trump's top adviser evades ethics laws as he shapes policies that could enrich his firm; CFPB chief Mick Mulvaney's ties to the financial industry — and how he pressured regulators to back off predatory lending rules at the same time he was raking in cash from payday lenders; how Equifax lobbied against consumer protection rules just before its huge data breach; and how chemical companies that spewed toxins after Hurricane Harvey had worked to reduce safety regulations in the lead-up to the disaster.
In 2014, Sirota's investigative series for PandoDaily about public broadcasting compelled a PBS flagship station to return a $3.5 million contribution from a hedge fund billionaire. That same year, Sirota's investigative reporting about pensions for PandoDaily and then for International Business Times led the New Jersey state government to open a formal pay-to-play investigation and to divest state holdings in a venture capital firm. Sirota's reporting for International Business Times also led San Francisco officials to delay a proposed $3 billion investment in hedge funds.
"We have been longtime admirers of David's work, and couldn't imagine a better fit for our reporting on inequality," said Capital & Main publisher Danny Feingold. "David will give us the capacity to break important national stories on one of the country's great existential threats."
Sirota is also the author of two New York Times best-selling books, Hostile Takeover and The Uprising, as well as Back to Our Future, which became the basis for the National Geographic Channel's miniseries "The '80s: The Decade that Made Us." He appears frequently on MSNBC and CNN, and is the host of a podcast on economic, political and social issues.