Peter Dreier's Five-Minute Debate With Bill O'Reilly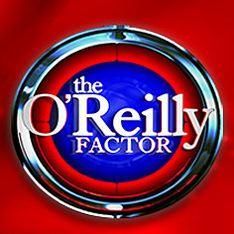 Last week, much to my surprise, Bill O'Reilly invited me on his Fox News show, The O'Reilly Factor.
He was upset that I called him a "right wing buffoon" in my Huffington Post article, "Pete Seeger – In His Own Words – Graces the Colbert Report."  The article was actually about Pete Seeger's appearance on Stephen Colbert's show on Monday night.
In truth, the reference to O'Reilly in my Huffington Post piece was an after-thought. I was praising Stephen Colbert for inviting Seeger on his show and I suggested that Colbert lead a campaign to get Pete nominated for the Nobel Peace Prize. I wrote that: "Colbert's show — including his faux campaign for president, his Super PAC, and his nightly send-up of Bill O'Reilly's right-wing buffoonery — brilliantly satirizes the absurdities of America's corporate-dominated political culture. By heading a campaign to get Pete Seeger the Nobel Peace Prize, Colbert would actually demonstrate that the forces of social conscience can triumph, against the odds."
Soon after my Huffington Post article appeared online, O'Reilly's producer contacted me to ask if I'd like to appear on the show to discuss the article. (Of course, if I'd called him a "conservative pundit," I doubt he would have asked me on the O'Reilly Factor).  Once I got the invitation, I called a number of my friends, all of them media savvy, two of whom had been on O'Reilly's show, to ask for their advice. Some of them advised me to reject Bill's offer. Bill controls the microphones, the camera, and the agenda, interrupts his guests (particularly his occasional liberal guests), and heaps abuse and scorn on them. Others encouraged me to go on the show but advised me not to get distracted by his bullying and to stay "on message," no matter what he said or how often he interrupted me.
To me, "on message" meant talking about Pete Seeger and the other progressive figures I profile in my new book, The 100 Greatest Americans of the 20th Century: A Social Justice Hall of Fame (Nation Books, 2012).
I figured Bill would attack Pete for having been a Communist and for his history of left-wing activism, so I came prepared with a list of Pete's many political and cultural accomplishments, as well as the fact that Pete was a World War Two veteran, had been married to the same woman for 70 years (a true exemplar of "family values"), and was single-handedly responsible for cleaning up the Hudson River.
But it was clear from the get-go that Bill didn't want to talk about Pete Seeger. He wanted to talk about why I called him a "right-wing buffoon" and paint me as an example of the alleged left-wing bias rampant on America's college campuses today.
If you're so inclined, judge for yourself.  Here is a video clip of my five minutes on The O'Reilly Factor.
More interesting than my brief back-and-forth with Bill was the immediate reaction to my appearance on his show, which I describe in this follow-up Huffington Post article, "My Five Minutes with Bill O'Reilly," published on Thursday.
Within minutes of going off the air on O'Reilly' show I started getting emails from Bill's fans, most of them saying exactly the same thing in exactly the same words. This suggests that this immediate flurry of emails — most of which were from people who didn't include their names — was somehow orchestrated. It is hard to believe that it could have been random. Most of them accused me of being a typical left-wing college professor poisoning the minds of the next generation, and most of them spewed with vitriol and hatred. Here's an example:
"You FUCKING CLUELESS ASSHOLE…….being a typical liberal you couldn't give O'Reilly an example of your propaganda bullshit. I get so sick of pieces of shit like you and your ilk. It is shame you weren't at the midnight showing of Batman in Aurora. It's stunning how your kind loves to suck Obamao's dick (does his semen taste good? The earthquake that's gonna cause california to fall into the ocean can't come soon enough. But in the meantime more and more of cali cities are gonna file bankruptcy. How are those socialist programs working out? I'm no republican(libertarian) but I get sick of them not using your boy's, Saul Alinsky, tactics. How's it feel? See you in hell asshole!"
I eventually received about 50 hate emails along these lines. I understand that the people who comment on politically-oriented websites, or who take the time to find my email address and write such vitriol, are not typical of the American public or even, in this case, of Bill O'Reilly's viewers. But they represent a segment of Bill's audience,  the extreme right-wing fringe of American politics. Studies of Tea Party supporters show that they get most of their "news" from Fox News, Rush Limbaugh, Glenn Beck, and other conservative talk shows.
In Human Events, the  extreme right-wing magazine, Brent Bozell wrote a very nasty piece about Pete's appearance on Colbert, "The Colbert Communist Bandstand," in which he called me a "Seeger-adorer." I accept the compliment!
Of course,  I didn't go on the O'Reilly Factor thinking that I'd persuade most of Bill's loyal viewers, like the extremist who wrote that email, about the importance of Eugene Debs, Jane Addams, Walter Reuther,  Dorothy Day, Martin Luther King Jr., Saul Alinsky, Ella Baker, Betty Friedan, and Pete Seeger.
But I was pleased to also get a handful of emails from O'Reilly watchers who said they'd buy the book. In fact, my publisher informed me that within minutes of my appearance on the show, sales of the book jumped dramatically, based on its ranking on Amazon.com. So, thanks, Bill!!
Although I didn't want to spend my few minutes on The O'Reilly Factor reminding him of the many examples of his "right-wing buffoonery," I don't want his accusations that I "can't back it up" to go unanswered. So, in the spirit of being "fair and balanced," and with thanks to Media Matters for America, which regularly monitors The O'Reilly Factor, a few days later I wrote "Bill O'Reilly's Right-Wing Buffoonery: A Brief Catalog," for Huffington Post.  It includes dozens of examples of O'Reilly's lies, distortions and right-wing buffoonery over the past eight years.
I think, at this point, my five minutes with Bill O'Reilly are over.
'Skeleton Crew' Is a Play With a Moral Spine
Set in a Detroit automobile outfitting plant, Dominique Morisseau's drama grabs you from the start with its focus on blue-collar men and women, and their struggle for dignity and self-respect.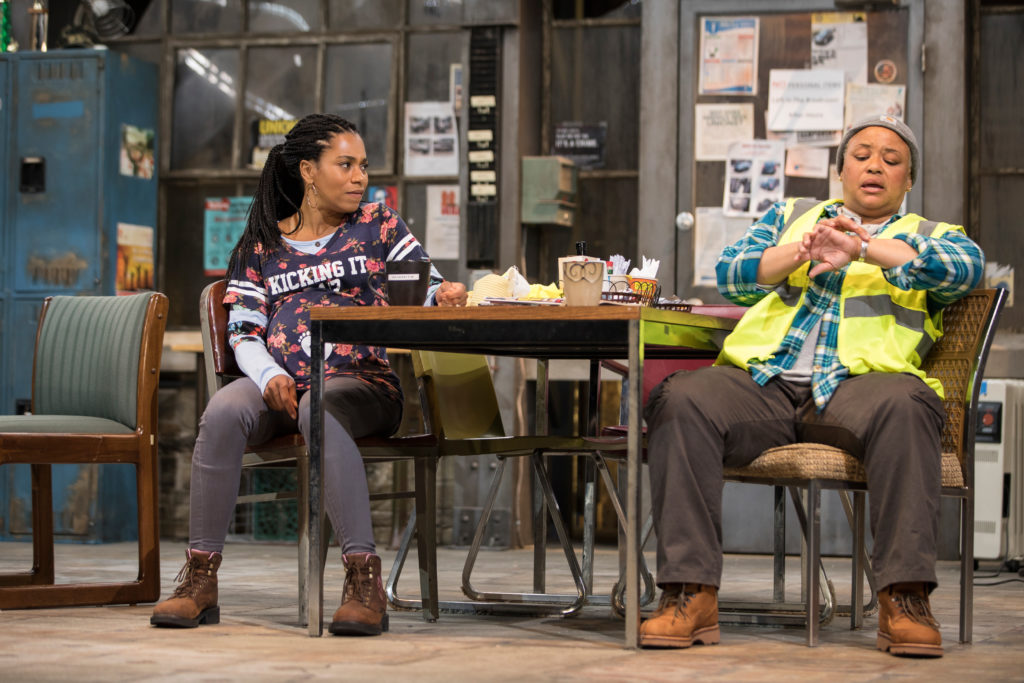 Working-class men and women of color are rarely front and center in today's media and, likewise, are presented all too occasionally on the American stage. So it's buoying to see that trend bucked in playwright Dominique Morisseau's percipient and well-crafted drama, Skeleton Crew. The play is the final installment in her Detroit  Project Trilogy; the first, Paradise Blue, is set in the 1940s amidst displacement caused by urban renewal and gentrification, while the second, Detroit '67, transpires on the eve of the 1967 Detroit riots sparked by a police action.
Directed by Patricia McGregor at Los Angeles' Geffen Playhouse, Skeleton Crew is a play with a moral spine. It takes place in 2008, when the shrinking U.S. auto industry is being further downsized. Morisseau's engaging quartet of characters — Faye (Caroline Stefanie Clay), Dez (Armari Cheatom), Shanita (Kelly McCreary) and Reggie (DB Woodside) – are employed at an automobile outfitting plant. Faye, Dez and Shanita are workers on the line while Reggie (who has a wife and kids, and has pulled himself together after a troubled youth) is their supervisor.
The first three customarily mingle in their break room (designer Rachel Myers' impressively cluttered, dingy and detailed set), trading the sort of familiar barbs and genuine concern for each other common among longtime co-workers. They also face off on philosophy: Upper-middle-aged Faye and the younger, pregnant Shanita take pride in their labor, while Dez, though a good worker, is a malcontent scornful of management and firm in the belief that everyone needs to watch out for himself. He's a thorn in Reggie's side, for while Reggie wants to be supportive of his workers, he must act at the behest of higher management. For his part, Dez resents Reggie's authority, and a palpable unease exists between them.
Besides this male matchup, we're made privy to Dez's attraction to Shanita, who mostly turns away his advances, but every now and then displays a hint of interest. Most poignant is Reggie's regard and affection for the lesbian Faye, which has roots in his boyhood when she loved, and lived, with his now-deceased mom.
These people's various predicaments intensify when rumors spread of the plant's shutdown — a disaster for all, but a particular calamity for the already near-broke Faye who, one year short of retirement, would lose her pension. The crisis forces each of these people to make a choice.
A sound piece of social realism, Skeleton Crew grabs you from the start in its focus on blue-collar men and women, and their struggle against odds for dignity and self-respect. Morisseau not only furnishes these characters a platform for their travails, she endows them with strong values, big hearts and the opportunity to choose between right and wrong.
Unfortunately, the performance I attended did not soar. Many exchanges lacked a fresh edge. The actors certainly had their characters down, but too often they appeared to be coasting on technique. (This seemed particularly true of Clay, who performed the role to great accolades in Washington, DC in 2017, also under McGregor's direction). Additionally, some of the stage movement was not entirely fluid; in confrontations, actors sometimes would just stand and face each other in an artificial way. And Cheatom's interpretation of Dez struck me as a bit overly churlish and depressive: I needed more glimpses of the intelligence and edge that would secretly attract the strong, self-directed Shanita.
The most compelling moments belong to Woodside, well-cast as a man trying his best in difficult circumstances to do the right thing.
---
Gil Cates Theater at the Geffen Playhouse, 10886 Le Conte Ave., Westwood Village; Tues.-Fri., 8 p.m.; Sat., 3 & 8 p.m. Sun., 2 & 7 p.m.; through July 8. (310) 208-5454 or www.geffenplayhouse.org