Peter Dreier's A-List of 20th Century Greats
Writer/professor Peter Dreier's new book is called The 100 Greatest Americans of the 20th Century, a nervy title that dares readers to take a poke at the author's chin. A corrective to Greatest Generation blather, Dreier's 100 profiles refract a century of progressive movements through the lives of leaders whose native radicalism helped push America toward a more humane vision of society.
Dreier's inclusions and omissions will thrill some and bewilder others: Roger Baldwin's here but not James Baldwin; there's Mother Jones but no LeRoi Jones. Playwright Tony Kushner ends the list on an intellectual note, yet there's no mention of a Philip Rahv or any Partisan Reviewers, Algonquin Tablemates, Beats or Bohemians.
Of course, provoking debate about who should be included in a "Social Justice Hall of Fame" (the book's subtitle) is a clever way to stir discussion about history and activism. For Dreier, the people who made (and make) the biggest differences in history were those who went door to door with petitions and pamphlets. These were movement-builders, the patient activists who, as Norman Mailer once wrote, were driven by "the solid-as-brickwork-logic-of-the-next-step."
We asked Dreier, chair of the Urban and Environmental Policy Department at Occidental College, about his honor roll. (Note: Dreier will speak at the main Vroman's Bookstore in Pasadena on Friday, July 6 at 7 p.m. On July 21 he appears in San Francisco at Modern Times Bookstore at 7 p.m.)
Frying Pan News: What got you fired up to put such a big project together?
Peter Dreier: I've been teaching for 30 years. What I usually do on the first day of class is give students a quiz on how much they know: How many people are in the House of Representatives? Is The Nation a liberal or conservative magazine? What was Joe McCarthy famous for? Most have no idea of the history of the American Left and take for granted the struggles and achievements of the past century. They don't realize that the Pell grants they have are a relatively recent development that had to be fought for.
FPN: Your students aren't exactly alone in their ignorance.
Dreier: So many people have no idea that the things we take for granted were once considered radical, crazy, utopian ideas. We live in a time when people are pretty cynical about politics and don't think there's anything they can do about it. But a handful of people have always said, "Something can be done about it."
FPN: How long did it take you to compile the list?
Dreier: It started as a cover story for The Nation in 2010 – "The Fifty Most Influential Progressives of the Twentieth Century" – which generated over a thousand comments to the magazine: "How dare you put this person in!" "Why did you leave that person off?" [Editor-publisher] Katrina Vanden Heuvel and I talked about making it a book. So I began writing it for Nation Books in January, 2011.
FPN: Who were you looking for in general?

Dreier: I had three main areas. The first included organizers and activists; a second grouped together writers, thinkers, musicians, scientists and theologians; the third group were politicians.

FPN: You make a point in your introduction of saying that the people on your list are heroes, not saints, that like any human beings they had personal flaws. Was there anyone about whom you thought twice about including?
Dreier: Alice Paul was an anti-Semite and a snob! But she was also a leader in the suffragette and peace movements. Supreme Court Justice William O. Douglas was in some ways an awful human being – today we'd call him a predator or sexual harasser. He was not collegial and he was kind of lazy. I would not spend my vacation with William. O. Douglas. And, on the one hand Teddy Roosevelt was a militarist and racist, but on the other he was one of the early conservationists and he was pro-union.
FPN: Reading your book, I'm struck by the presence of huge crowds in some of the key moments of drama. There's a scene in which 100,000 people are waiting in pouring rain for Eugene Debs to arrive in Chicago. I can't imagine that happening today, unless Debs was a new iPhone.
Dreier: But Occupy Wall Street was a version of that, as was the [2006] immigration march on Wilshire Boulevard.
FPN: I was impressed that a number of your subjects, like FDR's vice president, Henry Wallace, had started off as Republicans. So even in the 1920s Republicans were feeling alienated?
Dreier: There was room in the Republican Party for liberal progressives in Wallace's time – it was more eclectic. But eventually he saw the Republican Party had been captured by big corporations. He saw that what we call agribusiness had to be challenged.

FPN: The labor activist Harry Kelber explained to me once how, after World War II, the social nature of union life died out. He said before the war, workers had their own book clubs and libraries, sports leagues and schools. But after World War II came prosperity and the suburbs. Lawns had to be mowed, leaves raked.
Dreier: There's some truth to that and it's sad that that's no longer the case. It was easier when immigrants lived near each other – [labor leader] Sidney Hillman spoke about that as "social unionism." We're a more fragmented society today, but that doesn't mean it can't happen again.
Filmmaker Adam McKay Talks About Dick Cheney and the Imperial Presidency
"Our democracy at its root is about the throne," says the creator of Vice. "But what Cheney tried to do was bring the power back to one person on that throne."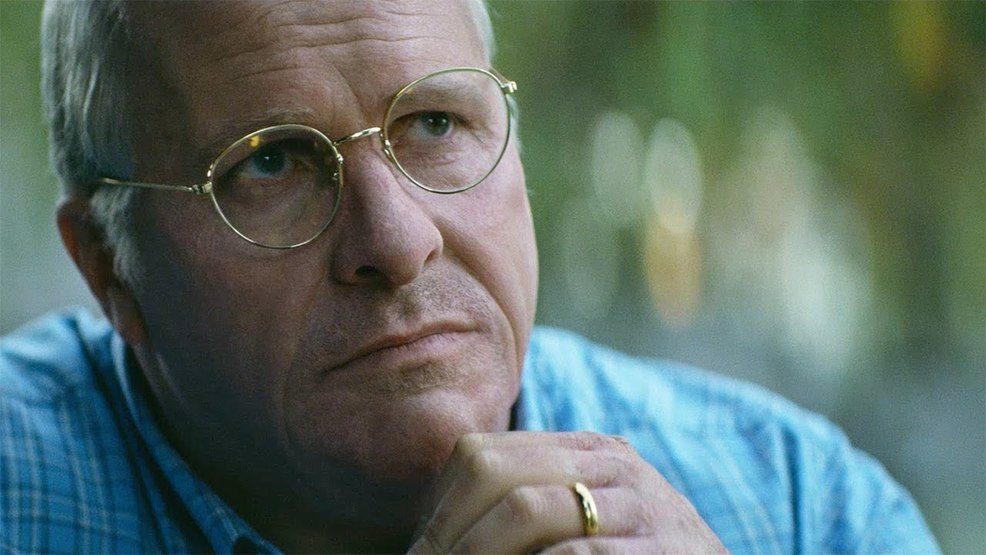 Vice President Dick Cheney quickly faded into the background after leaving the Bush White House in 2009. But while many may not remember the ins and outs of Cheney's record, the recent film Vice argues that he was one of the most powerful and influential architects of the current world, and that Cheney intensified the emergencies facing America today.
Capital & Main reporter David Sirota spoke with Vice screenwriter and director Adam McKay, who had taken on the project after winning an Academy Award for screenwriting on his previous movie, The Big Short.
Vice has been nominated for eight Oscars, including Best Picture — but has also generated its share of controversy. McKay discusses some of the criticism of the film here, along with the twists and turns of the life of Cheney, who rose to become arguably the most potent vice president in American history. The following interview excerpt has been edited for concision and clarity.
---
David Sirota: Do you believe that we are today living in the world that Dick Cheney created?
Adam McKay: Without a doubt, yeah. Trump is a force of charisma, but not in a good way. He's perfect for the 24-hour news cycle — no one knows how to dominate it better than him.
But the actual structural changes that happen to our government, to regulations, to the way we view democracy, to the way the American people interact with government … those changes happened under the hand [of] a grand master of bureaucratic knowledge, Dick Cheney. You look at the Middle East. You look into visions that were widened. I'd definitely go to that period and I say at the center of it, expanding executive power, was Dick Cheney.
There's a scene in the movie where a young Cheney is depicted as not all that partisan — it almost made it seem like him choosing a job with a Democratic or Republican lawmaker was completely random. Is that true to life?
It's not that far off. Cheney's dad was an FDR Democrat. [Dick Cheney] had no interest in politics at all through high school…The first time he really started getting any taste for feet-on-the-floor politics was when he was getting [his] master's up in the University of Wisconsin. He did intern for a Republican, handed out buttons and stuff. We interviewed some people from his early days. He was not an ideologically driven guy.
What he knew was that when he went to D.C. he needed a rocket ship. He needed to get something going. Lynne wasn't entirely happy about him taking this fellowship. She wanted him to get a Ph.D. and become a professor. That was what she always pictured that they would do. So he had to get something going quick when he got to D.C. because he wasn't making any money. And if you wanna get something going quick in the late '60s in Washington, D.C., Donald Rumsfeld was your guy.
What do you think radicalized Dick Cheney and made him such an ideologue?
The first radicalization was just the environment he kind of came of age in, which was the Nixon White House and the Ford White House, which were all about executive power — the imperial presidency. And then his conversation about the unitary executive theory with a young [Antonin] Scalia, who was a lawyer in the Justice Department.
Everything that I found with Cheney goes back to the unitary executive theory. You look at his minority opinion that he wrote on the Iran-Contra affair with David Addington. They actually have several lines in it where they say the president has monarchical-like powers.
The radicalization of Cheney, to me, is two steps. Number one is the political environment he grew up in, [and then] introduction to the unitary executive — [which] was weaponized by 9/11. Especially when he said, "Give me all the unfiltered intelligence." A lot of Washington insiders said, "Anyone who would do that — [it] would drive them crazy." One guy described it as like "listening to Led Zeppelin full volume, 24 hours a day."
So I think he was already an extreme right-winger who then came into collision course with this very traumatic event, 9/11.
Your movie depicts Cheney as motivated by the acquisition of power — but do you believe he had specific policy goals beyond that?
As far as policy goals go, war is the key to being able to use these sorts of unparalleled powers. Some legal scholars would call [these] insane powers. So I always felt like Cheney was putting together these pieces of power to expand his own power … which I do believe made him a power addict … His wife's desire for power, and by extension, America's desire for power, which did fit neatly with the neocons.
But I also think invading Iraq did two things. It activated the unitary executive theory — [if] writings from the DOJ [Department of Justice] that came about at that time were filled with references to the unitary executive theory.
And yes, the oil too, was a part of it. Cheney also is an oil guy. He grew up in an oil state, Wyoming That was his whole life. All his friends are oil guys. I always look at Cheney as a right-hand man, and I think that he serves power: Sometimes that power is oil barons, other times that power is a presidency — the notion of a powerful presidency.
So I think Iraq was sort of a mishmash of ideas. I think it was unitary executive and I think it was definitely oil, and I think it was most of all expansion of executive power and a show of force to the world.
What are the most significant and lasting parts of Cheney's legacy?
I would just say in general, those eight years of Bush and Cheney were so dispiriting that they made a lot of people kind of give up on government. And the fact that we can't fix something that really can be improved pretty easily and pretty quickly, like the opioid epidemic or like gun safety laws. Those are things that 30, 40 years ago we would've had bills passed on the issue. We would've seen fewer deaths within a year, within two years. Even the assault weapon ban, you saw deaths go down after that…
Then, obviously, the Middle East is just a wreck. Our friend, Adam Davidson, had a friend of his, a journalist, go to Iraq recently and come back and just say, "It's awful. It's completely undone." And obviously, with what happened in Syria, ISIS, all that kind of stuff. Those are the clear, kind of bad effects of Cheney and I would say the rise of this particular form of the Republican Party.
Much of your film resurrects events that have been forgotten in the American psyche, because we have this tendency to venerate leaders the moment they leave office. It's as if presidents and their administrations suddenly get immunity from retrospective scrutiny. Why do you think that is?
I feel a lot of this goes back to the pardoning of Nixon. That's a bad, bad thing. I think he should've done some time. I think it's important to not imbue these leaders with king-like mystical properties. Do you remember Jerry Lewis saying, "We should never criticize the president"?
I think we just like the idea of powerful people. We like the idea of a king. We like the idea of these celebrities that get treated like kings. Why did the Bushes keep getting elected to office? Why did the Kennedys keep getting elected to office after several of them did pretty terrible things? We just like that idea. We like the idea that some people's blood is more special than ours. I don't know why. It's really deranged…
Our democracy at its root is about the throne. What they tried to do with the Constitution, the original people that wrote it, was break up the power so you don't have one crazy guy sitting in the throne. But what Cheney tried to do was bring the power back to one person on that throne…
I guess my answer is democracy is still really new, and clearly it's not going well right now. And I think we're going to have to have a whole moment where we look at it and fix a bunch of stuff because parts of it aren't working too well.
Many people say Donald Trump's administration is the worst in American history. After doing a movie on Cheney and the Bush administration, do you agree?
Everyone wants things to be ranked and compared to each other. The real answer is that there is a safe that was filled with diamonds that represent our democracy and checks and balances. They couldn't get a goon like Donald Trump to go in and crack the safe because he doesn't even read books. Like he's not an educated guy.
So they had to go get an expert like Dick Cheney to go in there. Dick Cheney went in, he cracked the safe, he took all the jewels out of the safe, he exited the store, he left the front door wide open. Then after an hour some stray dogs wandered into the store and started crapping all over the place and peeing everywhere. And then when the owner went in, one of the dogs bit him and he said, "These dogs are the worst."
That, to me, is Cheney versus Trump. Yeah. Cheney cracked the safe, Trump is the strange bizarre dude who wandered in (and) took a crap in the store…The police arrest the street guy because look, he took a crap. He's in the store. Meanwhile, Cheney is across town giving W. Bush one diamond while he takes the other 99 and W. Bush is delighted with the one diamond.
---