Pesticides: Trouble in Paradise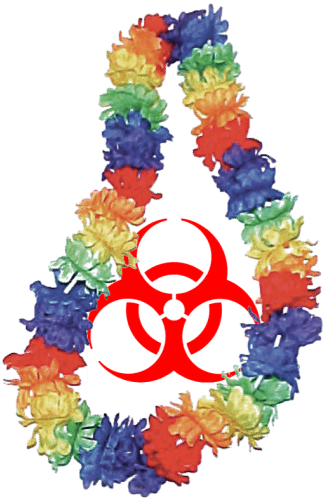 People vacation on the Hawaiian island of Kaua'i to swim, snorkel and surf. And to unplug. We did. For three weeks. My wife and I also spent one Saturday night at a rally supporting a ballot initiative to control the use of Genetically Modified Organisms (GMOs) and pesticides on the island. Admittedly, not the most touristy thing to do.
Part of the draw was Makana, which means "gift" in Hawaiian, which he surely is. Makana has been hailed as Hawaii's greatest young slack-key musician and songwriter. You may know him because he wrote a song, "We Are the Many," that became the anthem of the Occupy Movement. Slack-key, which characterizes Hawaiian music, was the legacy of Mexican cowboys, who came to the island as contract workers over a century ago – the beginning of a long history of workers imported there from other countries.
We were also interested because we had stumbled across the anti-GMO movement while exploring the island a year ago. We found homemade signs thrown up along the sides of the road, at the head of someone's driveway or in front of houses all around the island. When we drove to the western side, we saw the sprawling experimentation centers run by Monsanto and Syngenta – two of the largest agribusinesses in the world. So we started paying attention.
Over the past year events have been dramatic. Kaua'i has a form of government characteristic of the islands. There's a "city council" type of organization elected by districts and a "mayor" elected by the whole island. During the past year, this County Council adopted a ban on GMO experimentation on Kaua'i, the mayor vetoed it and the council overrode the veto by a single vote – a lot of political theatrics for such a quiet place. Now community people have proposed an initiative to ban experimentation with GMOs and pesticides unless the companies can prove that these are not harmful to people or the island's eco-system. They plan to put it on the ballot for this year's election cycle.
Monsanto and Syngenta experiment with both GMOs and pesticides on Kaua'i. For example Syngenta, a Swiss company, uses poisons such as atrazine, which is banned in Switzerland and the European Union. The company plants samples of GMO crops, apply pesticides and run tests to determine how the GMOs work and whether they could be marketed.
The companies chose Kaua'i because it sits in the middle of the Pacific Ocean, 100 miles from the next closest land, and has a sort of closed environment where nothing can escape too far. The island also has an abundance of vacant agricultural land because over the past decades the sugar cane plantations moved production to lower-wage places like the Philippines, leaving behind acreage that has yet to be repurposed. The move also left large numbers of people desperate for employment – a loss of livelihood that the burgeoning tourist industry has not absorbed. Sounds like the perfect cue for a couple of multinationals.
But at the rally people told more painful stories. A woman who runs a medical clinic on the same west side of the island as Monsanto and Syngenta described clusters of cancer and birth defects that sound more like the town of McFarland in our Central Valley than an island in paradise. She talked about increasing cases of asthma and illnesses that don't respond to the usual treatment protocols. Others told their personal stories of family illness, debilitation and early death. All of them described their futile efforts to get government agencies to provide oversight or investigate their claims. In fact, the former attorney for Monsanto has just been appointed head of the island's public health committee.
Still others described the fragile nature of the island: flora vulnerable to escaped GMOs, invasive plants that choke out the natural vegetation, water sources desecrated by poisons. Add to these corporate degradations other evolving problems: disappearance of reefs because of over-use, decreased catches due to commercial over-fishing, a native Hawaiian culture so overwhelmed by the tourist economy that it barely holds on.
Kaua'i faces changes so catastrophic that they could destroy the reasons why people want to vacation there. What Monsanto and Syngenta do could destroy life itself on the island. On the other hand, there are jobs at stake, and people want to work even at great risk to themselves, their families and their homeland. The island faces a crossroad with this election, just as we all face decision-time on our planet. So people push their initiative to reign in the corporations, and the mayor runs for re-election. Things could change, or not. The people of Kaua'i could stop the destruction of paradise. If they do, it will be a remarkable lesson for us all.

Did Disneyland Try to Sink a Bill Protecting Workers from Lead Poisoning? 
Why would Disneyland, which hosts thousands of kids every day, be part of an effort to defeat a bill that simply requires reporting of blood-lead levels high enough to produce heart disease and serious brain disorders?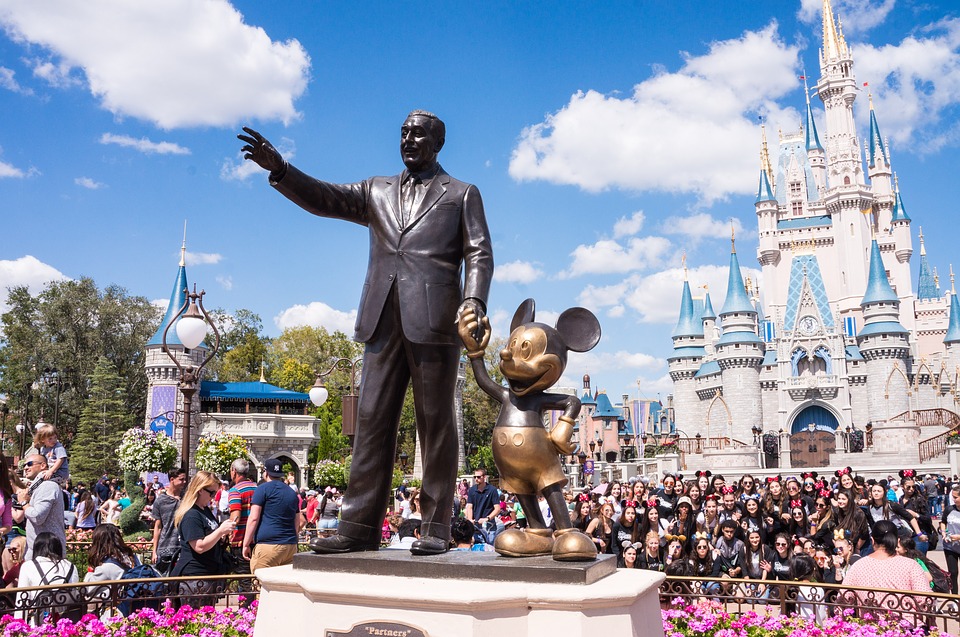 When Assemblyperson Ash Kalra (D-San Jose) learned about Capital & Main and USC's Center for Health Journalism investigation into how hundreds of workers at the former Exide Battery Recycling Plant near downtown Los Angeles became victims of lead poisoning, he created a modest bill to try and ensure it wouldn't happen again.
Among our report's revelations was the fact that the California Department of Public Health was aware of thousands of troubling blood tests revealing high levels of lead, but failed to tell the Division of Occupational Safety and Health (Cal/OSHA) about the problem.
Kalra's bill, Assembly Bill 2963, requires that the Department of Health inform Cal/OSHA when workers have seriously elevated blood levels and Cal/OSHA performs inspections.
The bill has had clear sailing until now, easily passing in the Assembly Labor Committee in March and winning unanimous approval from Democrats on the Appropriations Committee last week. But as the worker-protection measure headed to a crucial floor vote this week, a coalition of industry groups, one of which includes the iconic Disneyland Resort, worked the halls of the Capitol to kill the bill. The lobbying effort nearly prevailed: AB 2963 passed by a single vote Wednesday evening and now faces what is certain to be a battle in the California state Senate.
So why would Disneyland, which hosts thousands of kids every day, be part of an effort to defeat a bill that simply requires reporting of blood-lead levels high enough to produce heart disease and serious brain disorders? A May 29 letter endorsed by 15 industry groups, including the Battery Council International, the California Chamber of Commerce and the California Hotel and Lodging Association (which includes a Disneyland Resort vice president on its board) argues that California's current system to protect employees, depending largely on voluntary compliance, is working just fine.
The letter states: "Perversely, AB 2963 would transform this existing well-functioning public health program into an enforcement program that creates an allegation of a serious violation where none exists in Cal/OSHA law and the workplace may not even be the source of exposure."
The bill will be costly, the opposition letter also says, with an estimated price tag of $267,000 to implement and requiring Cal/OSHA to hire one or two additional inspectors.
"That's a small price to pay" said Bill Allayaud, California Director of Government Affairs for the Environmental Working Group, which is trying to keep moderate Democrats from being swayed by the industry lobby.
"The California Chamber of Commerce and their allies are misrepresenting what the bill does and convincing industries like the hotel industry to lend their name to the fight, even though this bill would have zero impact on hotels," Allayaud said. "The law focuses on workplaces where lead is in heavy use, like firing ranges and battery recycling facilities where workers are actually being impacted by a dangerous neurotoxin.  Besides, I can't imagine [that] parents who visit a resort like Disneyland would want their kids anywhere near lead if found at the levels that would have employees testing at the alarm bell level. Who wouldn't want an OSHA inspection in that case?"
Suzi Brown, vice president of communications at Disneyland Resorts, said that the "California Lodging Association is just one organization that we are involved with. As you can imagine we are involved with many trade organizations." Brown said that Disney vice president Elliot Mills, who sits on the association's board, was not present for the vote to oppose AB 2963. "To somehow link Disney to this in a specific way is not accurate," she added. "And to somehow position this that we are not concerned about worker safety is flawed as well."
At the March California State Assembly Labor and Employment Committee hearing, Kalra introduced his bill by reading a letter from former Exide lead smelter Alvin Richardson (who struggles with lead poisoning symptoms we documented in our investigation) and his wife, LaShawn. "We read a recent investigative story, and it was very hurtful to learn that Cal/OSHA excused the high lead levels that Alvin and the other Exide workers were constantly exposed to," the letter said. "People shouldn't be treated like they are disposable. That's not what America or California is supposed to be about."
Assemblymember Reggie Jones-Sawyer (D-Los Angeles) was moved to vote yes. "My district's right next to the Exide plant, and it's had an impact on my community and my residents," he said. "And if this is something that could have prevented what happened at Exide, we should have been doing this a while ago."
AB 2963 needed Jones-Sawyer's vote again on Wednesday to barely pass it out of the Assembly. Whether the bill makes it to Governor Jerry Brown's desk is dependent on how well the arguments of the California Chamber of Commerce and other industry voices opposing the bill go over in the Senate.
---
Copyright Capital & Main