Pension Cutters' 2016 Ballot Obstacle: Voters
Chuck Reed
Last month former San Jose mayor Chuck Reed took the first step toward offering a promised draft of a 2016 public pension cutting initiative that, he has hinted, will target the California Public Employees' Retirement System. CalPERS manages the retirement and health benefits for more than 1.6 million California public employees, retirees and their families. Reed tried to get a pension initiative on the ballot in 2014, only to withdraw the measure when state attorney general Kamala Harris assigned it a ballot description that Reed and his allies believed would hurt their chances with the electorate.
This time, however, Reed could find his campaign in danger from an unexpected source – conservative allies who might be worried that his initiative's very presence on the ballot will draw huge numbers of liberal and union voters – who would then also vote against conservative candidates running for local and state office.
Fearing a repeat of 2012, when the voter turnout that soundly defeated the anti-labor Proposition 32  also gave Democrats supermajorities in both legislative houses, conservatives might balk at funding the expensive petition-gathering campaign needed to place Reed's initiative on the ballot.
Reed became an overnight star of state pension cutters when, as San Jose mayor in 2012, he convinced city voters to pass Measure B, which cut retirement and health benefits for municipal employees. A subsequent court ruling gutted that measure's main provisions as a violation of the employees' vested rights.
For 2016, Reed is being joined by former San Diego Republican councilmember and onetime congressional candidate Carl DeMaio, and Ventura County Taxpayers Association chairman David Grau.
DeMaio was the primary backer of a San Diego initiative also approved by voters in 2012 that effectively dumped new city hires into 401(k) plans but preserved existing defined benefit plans for police officers. Grau was one of last year's supporters of a controversial Ventura County initiative that would have phased out the county's public pension system altogether. That measure was thrown off the ballot by a superior court judge, who ruled that county voters could not unilaterally pull out of a retirement system established by the state legislature in 1937.
According to Dan Schnur, director of the Jesse M. Unruh Institute of Politics at the University of Southern California, by focusing on CalPERS the Reed group may be rolling the dice, hoping that by removing teachers and their California State Teachers' Retirement System (CalSTRS) from the initiative's target list, and aiming only at municipal, county and state workers, they'll be narrowing potential opposition at the polls.
"It's only a guess," Schnur told Capital & Main, "but what Reed and DeMaio seem to be doing is targeting a more specific portion of the electorate than Prop. 32."
(When reached by Capital & Main, DeMaio refused to comment.)
Dave Low, chairman of Californians for Retirement Security, a union-supported nonprofit, was quick to vow a stiff fight against Reed's measure, telling Capital & Main, "Much is going to depend on the details of the pension proposal that they put forward. But based on what they've put forward in the past, obviously we're going to be aggressively opposing it. … Nothing is more important to our members than their retirement security."
Low also believes that the successful get-out-the-vote effort against Proposition 32 may hamper the reformers from galvanizing conservative support for any measure that encourages a high labor turnout at the polls.
Political analyst Sherry Bebitch Jeffe, a senior fellow at USC's Price School of Public Policy, agrees with Low's estimate of the new Reed effort's unlikely chances of success.
"There is an axiom in politics," she said. "It is the group whose rights are threatened that generally comes out to vote, no matter the group. And with unions, they do it every election. And they've got money and they've got organization. Sometimes they lose — but I would guess that mostly when it really counts and there isn't equally well-financed, organized opposition, they win."
If the potential boomerang against Republican candidates makes in-state campaign money scarce for the Reed forces, they may have to look beyond California for funds. This was the case in 2014, when Reed was forced to go out of state and take $200,000 in seed money from Texas hedge fund billionaire John D. Arnold just to get his initiative written.
That option, says Bailey Childers, the executive director of the National Public Pension Coalition, may no longer be politically viable.
In a March webinar that Childers hosted for the launch of a research website called The Truth About John Arnold, which is co-sponsored by Californians for Retirement Security, she noted that publicity surrounding Arnold's funding of a 2014 Phoenix, Arizona pension-cutting measure proved decisive in its defeat.
"Once the Arizona Republic, which is no friend to public pensions," Childers pointed out, "got wind that this ballot initiative was being funded by a billionaire from Texas with connections to Enron, it really did change the tone and tenor of their coverage. … So, yes, in places like Arizona, exposing John Arnold's funding has been extraordinarily successful."
Government Shutdown's Silver Lining: A Corporate Hiring Guru Speaks Out
Co-published by Fast Company
Ending the shutdown won't curtail the hiring opportunities for corporate recruiters, says one expert. It's like divorce: Once you start thinking about leaving, the odds that it will happen go up dramatically.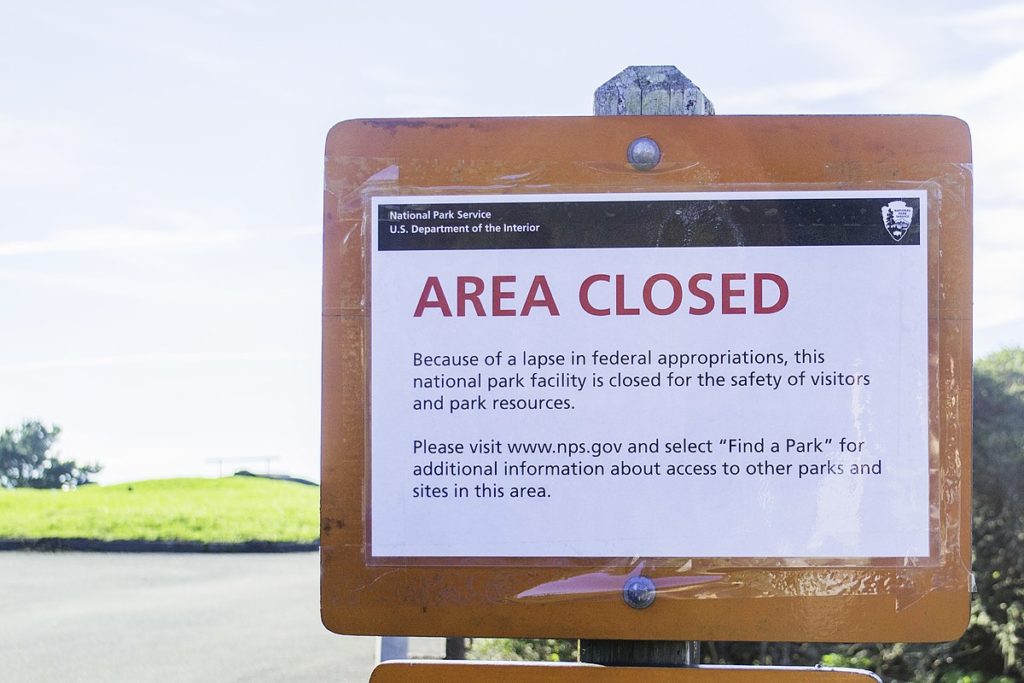 ---
In the new economic climate, even the most mission-driven of federal workers might be forgiven for abandoning the nation's parks, airways and regulatory agencies.
---
Co-published by Fast Company
W
hen the federal government shut down for 16 days in 2013,
corporate hiring guru
John Sullivan advised companies on how to raid federal government workplaces for talent.
A blog post he penned at the time caused some to charge him with being unpatriotic, he said recently, while others thanked him for the reminder that federal workers were ripe for the plucking.
This time around, the climate is even better for corporations looking to cull staff from a workforce that is already well-trained and also known for its loyalty, Sullivan tells Capital & Main by phone. He describes the current moment—with hundreds of thousands of federal employees forgoing paychecks and, in many cases, sitting at home — as tantamount to "a sale on Black Friday."
---
Congresswoman:  The shutdown could have a long-term impact on the federal government's ability to attract workers with IT skills.
---
"If you've been screaming for the last two years" about the skills-and-talent shortage, "this week there isn't one," says Sullivan, who heads the human resource management program at San Francisco State University's College of Business.
The partial shutdown, that began on December 22 when President Trump failed to secure funding from Congress for his border wall, has impacted employees at a host of federal agencies, including the departments of Agriculture, Commerce, Homeland Security, Housing and Urban Development, Interior, Justice, State, Transportation and Treasury and the NASA.
What makes this particular shutdown so suitable for raiding federal workplaces? It's not just that employee morale has taken a nosedive, thanks to a president who is at war with many of the agencies he oversees. Nor is it only the fact that Trump threatened to keep the government closed for as long as a year, a notion that "really scares people," says Sullivan.
---
With Amazon's opening new offices in the District of Columbia area, three out of four IT workers in DC say they would consider leaving their current jobs for the tech behemoth.
---
It's also the economic climate. Companies are growing. Unemployment is low. Remote work is increasingly an option. Technical advances have made looking for a job easier than it was in 2013. "You can say 'boo' to your phone and apply for a job," adds Sullivan, delivering his matchmaking pitch with such force that even the most mission-driven of federal workers might be forgiven for abandoning the nation's parks, airways and regulatory agencies.
Congresswoman Robin Kelly (D-IL), the ranking member of the House Subcommittee on Information Technology, worried, in a statement last week, that the shutdown would have a long-term impact on the federal government's ability to attract workers with IT skills. The federal government has generally struggled to attract young tech workers, and Amazon's new offices in the District of Columbia area has three out of four IT workers in DC saying they would consider leaving their current jobs for the tech behemoth.
T
ech workers — and upper-salaried talent — are not the only employees coveted by the private sector, says Sullivan. Forest Service employees. Coast Guard workers. Transportation and Safety Administration agents. Any unpaid workers could be lured away, especially in states like California and Texas, where economies are strong, he maintains. An employment agency for California's casinos recently put this shout out on Twitter: "Any
@
TSA
employees looking for new opportunities, PTGaming is hiring!" along with the popular hashtag, #shutdownstories.
The shutdown could also prompt federal employees to throw scruples to the wind and step into the infamous revolving door that leads workers from government jobs to the private sector and back again. When Sullivan was advising companies in 2013, he helped firms hire from agencies that regulated them.
"And by the way," asks Sullivan, persisting with his siren song, "if I was a regulator, [with] President Trump eliminating all those regulations, why am I needed? Why not go to the private sector?"
Sullivan, who says he is an underpaid government worker in his own right, is concerned about the public cost of his and others' efforts to lure away the federal government's top talent. The best employees will leave first, and "literally billions" in training dollars will be lost, he predicts.
But he puts the blame squarely on a public sector that undervalues its workers. Corporations that pilfer federal government workforce for talent offer a kind of public service and corrective by demonstrating the price that must be paid "for degrading public service and unnecessarily frustrating federal employees," he wrote in his 2013 post.
Ending the shutdown won't curtail the hiring opportunities for corporate recruiters, says Sullivan. "It's like divorce. Once you start thinking about [leaving], the odds [that it will happen] go up dramatically."
---
Copyright Capital & Main