Pennsylvania Doctors on Fracking: Our Lips Are Sealed
(Editor's Note: This post, by Kathleen Peine, originally appeared at L.A. Progressive.)
There's something buried in a new Pennsylvania law and it's every bit as toxic as the chemicals used to unearth natural gas through that process called fracking. Lurking in that law is a form of enforced ignorance.
And as Will Rogers said, "When ignorance gets started, it knows no bounds."
In this law there is a provision that essentially gags physicians when they want to tell their patients what particular chemicals they have been exposed to, should they become ill from exposure to fracking chemicals. The doctors will be required to sign confidentiality agreements in order to find out the components in their quest to treat stricken individuals. The law is advanced as a protection of proprietary secrets……as if we're talking about New Coke here.
I suppose many afflicted patients could become so enamored by the notion of fracking and subsequent new business opportunities that, despite their illness, they might set up a mom and pop fracking shop once discharged from the Intensive Care Unit. That's what they could do if they found out those proprietary chemical cocktail contents. And I know that I would opt to get me some natural gas from these rogue mom and pop operators — maybe pick up some saltwater taffy and knitted tumor cozies while perusing for a gross of square head nails. This sort of unhinged competition must be protected against in the interest of potential victims like Halliburton, I suppose.
Or perhaps the ill could (after the Intensive Care thing) make overtures to the big boys who want to frack, but just don't know how — without this law they would have the short list of ingredients! I'm actually pretty sure that anyone with pockets deep enough to frack would be more than able to find out the "secret ingredients" without the help of mischievous, loose-lipped physicians or patients. Maybe they could buy some binoculars and zoom in on the bio-hazard barrel labels and such. The proprietary concept is fairly ludicrous, and it's a bit insulting that they don't try a little harder with a cover story when imposing such blatant protection rackets.
The burden always should have been on the companies to prove they weren't dealing in harmful substances, but of course it didn't really happen that way. Quite the opposite, if anything it's up to you to prove the hurt, but you aren't even allowed to know what you've been exposed to.
How long can a society operate in such a manner before it kills itself off? There are always sociopaths happy with poisoning others for short-term gain. They would probably swear on the safety of those chemicals — may the land shake beneath them if they lie.
It's troubling how this numb nation seems to accept forced ignorance with little growling. But then, magical thinking abounds, and unless one is directly impacted there seems to be little concern in regard to threats of this nature. And this is just one of the assaults on information currently being floated.
The legislated ignorance is rapidly emerging to keep our public in the dark as anything and everything is tried to cover for the corporate coup that has already taken place…..well, that and to protect against those pesky lawsuits! But the ignorance isn't just being legislated for corporate benefit, sometimes it's simply there as a present for those who enjoy cloaking clean information with dusty, plague laden drapes. It's a fertile time for those who would quash information of all types.
Kansas and Arizona join each other in the dubious distinction of advancing bills which would essentially allow physicians to withhold or misrepresent prenatal testing results should they think that the mother might have an abortion due to that information. Never mind that someone could find out that she is carrying a child with a birth defect, perhaps from something like…..oh, maybe fracking compounds. Perhaps she wouldn't even want to have an abortion, but might need to prepare and adjust to anticipate the care of a special needs child. Forget that — in this world of pain and ignorance you just get a great big surprise at delivery. Our work is done here say the forces of ignorance.
A society that allows such a smothering of information can only propel itself forward for so long — whatever the reasons for the secrecy. It's the fact that knowledge and clarity in general are under assault that illustrates the fundamental instability. Those in power know the damage information can do so they advance these reprehensible laws that either add to corporate treasure or simply hand out pain to the masses. And sadly, the United States is not in a place where critical thought is valued. Almost like a battered spouse, the Americans expect and acclimate to this hostile management and busy their minds with "safe" thoughts.
The raging and monstrous treatment of Bradley Manning is evidence of what they will do to impose "quiet" on those who would display the more tortured aspects of American manners. The fact that he didn't even release anything with that high of a security clearance is moot (for comparison, the Pentagon Papers leaker Daniel Ellsberg put information out there that was a higher level of secrecy, but was never convicted of anything — and he was ultimately appreciated by many for bringing the evidence of Vietnam era lies to the public). Something has certainly changed in these past few decades as evidenced by Manning's vicious treatment. He may even face the death penalty because he was so bold as to shed light. There is no self awareness in this time and place, like realizing that perhaps mowing down innocents from helicopters is a bad thing to do. The malfeasance is placed on the idealistic kid who wanted his country to learn and stop.
The evil is now thought to be from those who talk, and those who tell truths. If they don't shut up, there will be more laws. Profit protection and business as usual will receive iron-fisted protection.
Until they achieve that quiet industrial hum they so want to hear at all times.
For now the malevolent paternalism is trying to take hold on every front. And sadly our dad is bloated and insane, waving a gun around to enforce his rules and protect his lecherous buddies. Most can't bear to see him for what he is because it's painful and searing. It's also humiliating that laws are being made to destroy socially responsible information sharing.
And sadly this trend to legislate darkness will probably continue unless Americans start questioning the entirety of the narrative. Because most certainly:
"Facts do not cease to exist because they are ignored". (Aldous Huxley)
Kathleen Peine writes out of the Midwest. Her pieces appear in DissidentVoice and Counterpunch.

Diablo in the Details: Who Will Shoulder the Costs of a Nuclear Power Plant Shutdown?
Built atop an earthquake fault on an idyllic California sea cliff, the Diablo Canyon nuclear plant has hardly gone a day in its history without stirring controversy.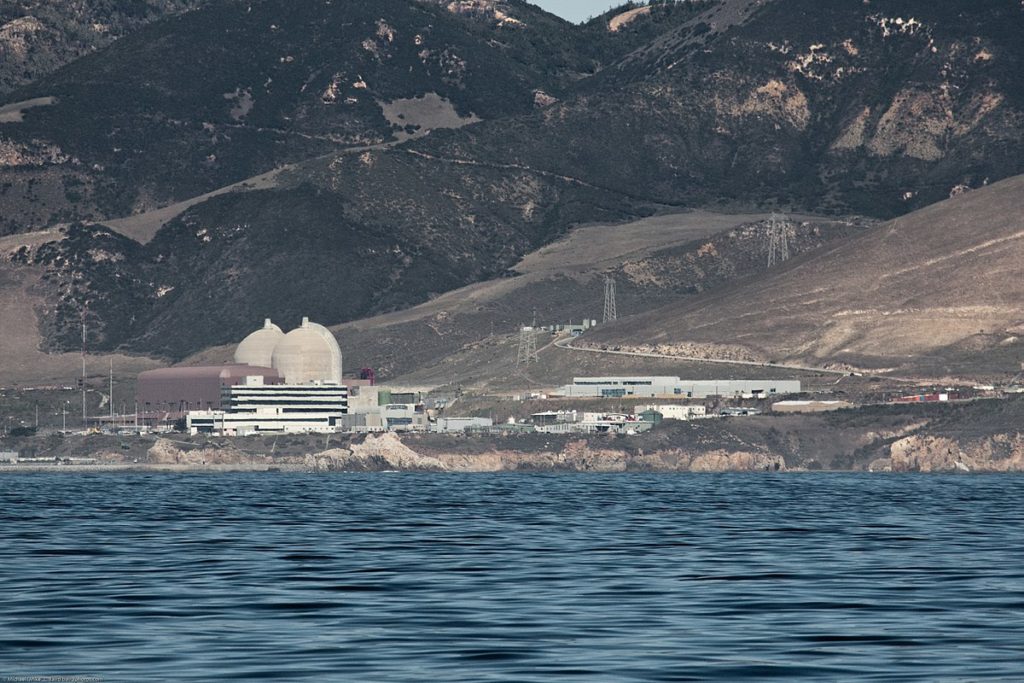 The agreement was lauded as historic. Environmental groups, labor and the state's largest electrical utility had come together in the summer of 2016 and crafted a joint proposal to shutter California's last nuclear power plant. For the enviros, who had opposed the plant since the San Francisco-based utility Pacific Gas & Electric first proposed it more than a half century ago, there would be the promise of clean energy to replace the plant's annual 18,000 gigawatt-hours of electricity, supplying three million homes — 20 percent of PG&E's service area — with energy free of greenhouse gases. For labor, represented by the International Brotherhood of Electrical Workers Local 1245, there would be ample funds to retain skilled workers, and retrain the ones losing their jobs.
There was even $85 million in "community impact mitigation" funds for the local community to offset lost property taxes and other costs to the local economy.
With this agreement the utility would finally secure the California Public Utilities Commission's approval to unplug and dismantle Diablo Canyon's two units when their federal licenses expire in 2024 and 2025.
The approval to unplug, at least, was granted. An administrative law judge with the utilities commission responded to the joint proposal with a proposed decision, authorizing the utility to take the Diablo Canyon facility off the grid six years from now. But the revised proposal denied PG&E the $1.76 billion it had requested for the suite of benefits in the joint proposal. Instead, it authorized the utility to recover from its customers exactly $241.2 million for costs associated with the plant's retirement. It shifted the responsibility for community impacts to the legislature, and punted the issue of replacement power to the utility. And it cut what was a proposed $363.4 million to retain and retrain workers by more than a third.
On January 11, the commissioners adopted a final decision that made only modest changes to the proposed decision as written by the administrative law judge.
Peter Miller, western energy project director with the Natural Resources Defense Council, says his organization was disappointed with the cuts. "We'd struck a great deal with the labor union on Diablo Canyon," he says. Retiring a nuclear plant is, in terms of economic consequences, the same as powering down a coal plant. Avila Beach, where the plant sits, is a company town, organized around a "big, old power plant that doesn't fit the modern grid," Miller says. "Instead of just turning the key and abandoning the plant, the town and the workers, we wanted to find a more collaborative way to retire the plant and jumpstart the replacement process."
The joint proposal had also been crafted to avoid what happened at the San Onofre plant in 2013, when cracks in a new steam generator's tubing caused the plant to shut down suddenly and permanently. All but 400 of the plant's 2,200 or so workers lost their jobs, and Southern California Edison, the plant's major owner, replaced much of the nuclear plant's emissions-free generation with polluting natural gas.
On March 16, State Sen. Bill Monning (D-Carmel) and Assemblymember Jordan Cunningham (R-San Luis Obispo) announced SB 1090, a bill that would require the commission to restore certain elements of the joint proposal, including the full funding for workers. The law also stipulates that clean energy must replace what the nuclear plant produced. Monning's bill will also allow PG&E to bill customers for the proposal's original $85 million to soften the blow to the community when the plant shuts down.
"San Luis Obispo County agreed to house the Diablo Canyon Nuclear Power Plant, which provides power to more than three million people and benefits Californians despite the negative repercussions," Monning said in a statement. "The County and its residents deserve to be compensated for the impacts they will incur when the plant shuts down."
But do they? Matthew Freedman, a staff attorney with The Utility Reform Network (TURN), warns that it's not PG&E shareholders paying the costs of the plant's retirement. The utility will recover the costs in customers' bills. He worries that what he calls Monning's "end run" around the utilities commission's decision could set an expensive precedent for any community with a power plant nearing the end of its natural life.
"We're sensitive to the fact that communities have been reliant on Diablo Canyon for employment and revenue," he says. But there was never any expectation that the plant was going to operate beyond the end of its current license. The costs of an aging nuclear plant, combined with competition from natural gas, rooftop solar and rapid gains in energy efficiency, mean that the electricity once touted as "too cheap to meter" will soon be too costly to produce. "That's been known for decades," Freedman says.
If SB 1090 passes, "it will embolden every community where a power plant is closing to have their representative run a bill in the legislature to get a chunk of money on everyone else's dime," Freedman says. He notes that the Orange County communities around San Onofre didn't get a payout when that plant shutdown. "Perhaps," Freedman says, "this will give them ideas."
Built near an earthquake fault on an idyllic California sea cliff, the Diablo Canyon nuclear plant has hardly gone a day in its history without stirring controversy. Pacific Gas & Electric announced plans to build it in 1963, but more than 20 years passed before it went into service, thanks in part to organized opposition to the plant during a time when people in the U.S. had ecology on the brain. Mothers for Peace, founded in 1969 to protest U.S. involvement in the Vietnam War, shifted its energies in 1973 full time to stopping the construction of Diablo Canyon; a group called the Abalone Alliance formed in 1977 specifically to oppose the plant. Their members pored over legal and technical documents, dragged PG&E through lawsuits, and when that didn't work, chained themselves to fences to stop machinery. Jackson Browne was arrested for his part in the protests in 1981; Jerry Brown, California's governor then as now, vowed to do everything in his power to shut the project down.
Plant opponents were not without cause. In 1971, oil company surveyors had discovered an offshore fault sufficiently long to produce a 7.5 magnitude earthquake less than three-and-a-half miles from the site of the two reactors under construction. As Diablo Canyon had only been designed to withstand a magnitude 6.75 quake, PG&E was forced to redesign the plant to a higher seismic standard. As late as 1981, under pressure from activists, the Nuclear Regulatory Commission was suspending PG&E's license to test and operate the plant until it could pass several seismic tests. The delays were expensive. When Diablo Canyon's first reactor finally went online in 1985, PG&E customers were on the hook for $5.8 billion in construction costs, roughly $5.2 billion more than the original 1968 estimate.
Pacific Gas & Electric has been recovering those costs, along with any other capital expenditures, via its customers' bills since the start of the plant's life. Matthew Freedman doesn't think the utility should be able to tack more on at the end. "PG&E loves to provide money collected from ratepayers and act like they're engaging in a charitable endeavor like a good corporate citizen," he says. "But there's nothing in [Monning and Cunningham's bill] that assigns any responsibility to the utility."
With or without support for workers and local residents, however, no new fuel rods will be loaded into Diablo Canyon's reactors after 2025. The steam generators will power down, and electricity production will cease. The plant will stand for a time, as San Onofre does, a relic of a bygone era, as workers begin the multi-billion-dollar process of relocating spent fuel from pools to heavy steel casks, decontaminating the plant's radioactive innards and removing its crapped-out equipment. And for the first time since 1957, when the ill-fated Santa Susana Sodium Reactor began operations near Moorpark, California, California's grid will be free of nuclear power.
---
Copyright Capital & Main