Pennsylvania Doctors on Fracking: Our Lips Are Sealed
(Editor's Note: This post, by Kathleen Peine, originally appeared at L.A. Progressive.)
There's something buried in a new Pennsylvania law and it's every bit as toxic as the chemicals used to unearth natural gas through that process called fracking. Lurking in that law is a form of enforced ignorance.
And as Will Rogers said, "When ignorance gets started, it knows no bounds."
In this law there is a provision that essentially gags physicians when they want to tell their patients what particular chemicals they have been exposed to, should they become ill from exposure to fracking chemicals. The doctors will be required to sign confidentiality agreements in order to find out the components in their quest to treat stricken individuals. The law is advanced as a protection of proprietary secrets……as if we're talking about New Coke here.
I suppose many afflicted patients could become so enamored by the notion of fracking and subsequent new business opportunities that, despite their illness, they might set up a mom and pop fracking shop once discharged from the Intensive Care Unit. That's what they could do if they found out those proprietary chemical cocktail contents. And I know that I would opt to get me some natural gas from these rogue mom and pop operators — maybe pick up some saltwater taffy and knitted tumor cozies while perusing for a gross of square head nails. This sort of unhinged competition must be protected against in the interest of potential victims like Halliburton, I suppose.
Or perhaps the ill could (after the Intensive Care thing) make overtures to the big boys who want to frack, but just don't know how — without this law they would have the short list of ingredients! I'm actually pretty sure that anyone with pockets deep enough to frack would be more than able to find out the "secret ingredients" without the help of mischievous, loose-lipped physicians or patients. Maybe they could buy some binoculars and zoom in on the bio-hazard barrel labels and such. The proprietary concept is fairly ludicrous, and it's a bit insulting that they don't try a little harder with a cover story when imposing such blatant protection rackets.
The burden always should have been on the companies to prove they weren't dealing in harmful substances, but of course it didn't really happen that way. Quite the opposite, if anything it's up to you to prove the hurt, but you aren't even allowed to know what you've been exposed to.
How long can a society operate in such a manner before it kills itself off? There are always sociopaths happy with poisoning others for short-term gain. They would probably swear on the safety of those chemicals — may the land shake beneath them if they lie.
It's troubling how this numb nation seems to accept forced ignorance with little growling. But then, magical thinking abounds, and unless one is directly impacted there seems to be little concern in regard to threats of this nature. And this is just one of the assaults on information currently being floated.
The legislated ignorance is rapidly emerging to keep our public in the dark as anything and everything is tried to cover for the corporate coup that has already taken place…..well, that and to protect against those pesky lawsuits! But the ignorance isn't just being legislated for corporate benefit, sometimes it's simply there as a present for those who enjoy cloaking clean information with dusty, plague laden drapes. It's a fertile time for those who would quash information of all types.
Kansas and Arizona join each other in the dubious distinction of advancing bills which would essentially allow physicians to withhold or misrepresent prenatal testing results should they think that the mother might have an abortion due to that information. Never mind that someone could find out that she is carrying a child with a birth defect, perhaps from something like…..oh, maybe fracking compounds. Perhaps she wouldn't even want to have an abortion, but might need to prepare and adjust to anticipate the care of a special needs child. Forget that — in this world of pain and ignorance you just get a great big surprise at delivery. Our work is done here say the forces of ignorance.
A society that allows such a smothering of information can only propel itself forward for so long — whatever the reasons for the secrecy. It's the fact that knowledge and clarity in general are under assault that illustrates the fundamental instability. Those in power know the damage information can do so they advance these reprehensible laws that either add to corporate treasure or simply hand out pain to the masses. And sadly, the United States is not in a place where critical thought is valued. Almost like a battered spouse, the Americans expect and acclimate to this hostile management and busy their minds with "safe" thoughts.
The raging and monstrous treatment of Bradley Manning is evidence of what they will do to impose "quiet" on those who would display the more tortured aspects of American manners. The fact that he didn't even release anything with that high of a security clearance is moot (for comparison, the Pentagon Papers leaker Daniel Ellsberg put information out there that was a higher level of secrecy, but was never convicted of anything — and he was ultimately appreciated by many for bringing the evidence of Vietnam era lies to the public). Something has certainly changed in these past few decades as evidenced by Manning's vicious treatment. He may even face the death penalty because he was so bold as to shed light. There is no self awareness in this time and place, like realizing that perhaps mowing down innocents from helicopters is a bad thing to do. The malfeasance is placed on the idealistic kid who wanted his country to learn and stop.
The evil is now thought to be from those who talk, and those who tell truths. If they don't shut up, there will be more laws. Profit protection and business as usual will receive iron-fisted protection.
Until they achieve that quiet industrial hum they so want to hear at all times.
For now the malevolent paternalism is trying to take hold on every front. And sadly our dad is bloated and insane, waving a gun around to enforce his rules and protect his lecherous buddies. Most can't bear to see him for what he is because it's painful and searing. It's also humiliating that laws are being made to destroy socially responsible information sharing.
And sadly this trend to legislate darkness will probably continue unless Americans start questioning the entirety of the narrative. Because most certainly:
"Facts do not cease to exist because they are ignored". (Aldous Huxley)
Kathleen Peine writes out of the Midwest. Her pieces appear in DissidentVoice and Counterpunch.
Who Pays When Polluting Companies Shut Down?
Financial assurance flaws leave taxpayers potentially liable for massive clean-up costs.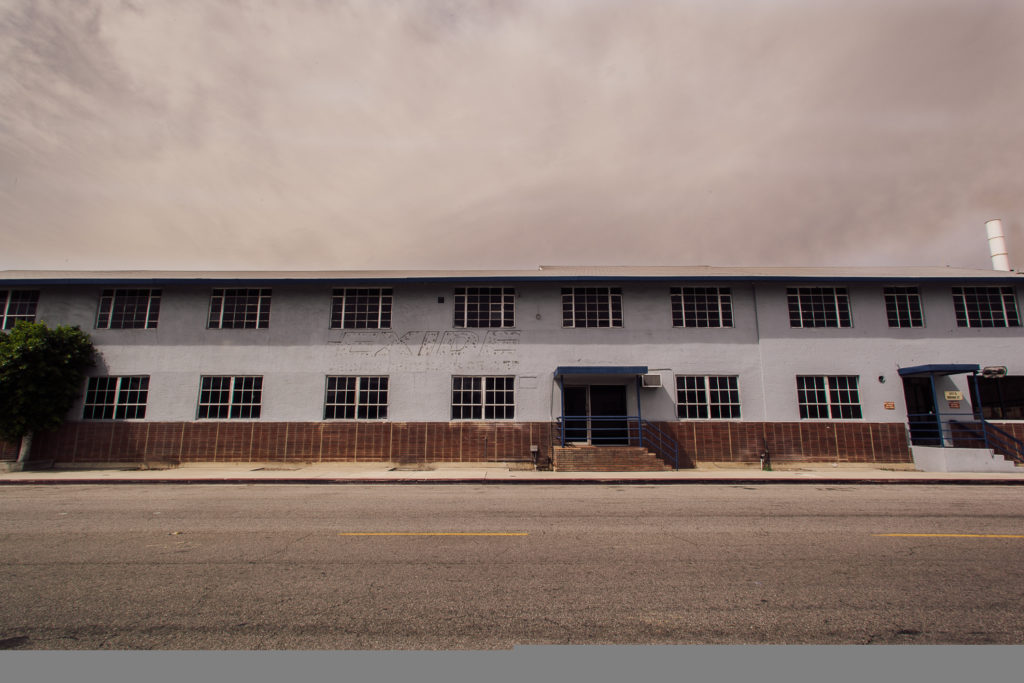 Operating a hazardous waste facility can be a messy business that often leaves soils, groundwater and drinking water aquifers polluted with some of the most dangerous substances used in industry.
To shield the public from possible health risks and financial liabilities, battery recyclers, landfill owners and others are required to provide financial assurance, a sum of money similar to an insurance policy for cleaning these facilities up when it's time to close them down. If the contamination is especially difficult to remediate, operators must put up enough money to pay for cleanup costs long after a hazardous waste facility stops operating—decades, potentially.
California, however, has a long history of failing to make hazardous waste operators provide adequate financial assurances, leaving taxpayers to pick up a tab that can bloat into millions of dollars. Over the last 15 years alone, multiple oversight agencies and panels have criticized this aspect of the state's approach to financial assurance.
A Capital & Main review of California's 106 permitted hazardous waste facilities listed on the state website has found that the Department of Toxic Substance Control (DTSC)—the state agency responsible for overseeing hazardous waste facilities—still repeatedly fails to require adequate financial assurances from operators of hazardous waste facilities, leaving taxpayers potentially liable for massive clean-up costs.
---
Multiple oversight agencies and panels have criticized California's approach to financial assurance.
---
One example of this problem is the former Exide lead-battery recycling plant, a hazardous waste facility in the City of Vernon notorious for causing extensive lead contamination in neighboring communities. In 2016, then-Governor Jerry Brown had to direct $176.6 million from the state fund to expedite the testing and clean-up of residential properties surrounding the plant. Exide, which had declared bankruptcy, simply could not or would not provide the money for its own clean-up. That same year, a bill was passed and signed that added a consumer purchase fee of $1 per lead-acid battery, with the revenue earmarked for lead contaminated sites such as Exide.
"It is long past time to make the polluter pay and hold them accountable for the irreparable damage they have caused to the health and well-being of our children and families," Los Angeles County Supervisor Hilda Solis wrote in a statement to Capital & Main. Solis' district includes communities near the former Exide plant.
* * *
Gideon Kracov, an attorney who specializes in environmental law, was part of a three-member Independent Review Panel (IRP) established by law in 2015 to review and make recommendations about the DTSC's approach to things like permitting and fiscal management. During its more than two-year lifetime, the panel made repeated critical observations about the DTSC's financial assurance program.
---
California's hazardous waste facilities are often located in low-income communities already unevenly burdened by the impacts from pollution.
---
Kracov says the state should review, "every few years," the financial assurances for all permitted hazardous waste facilities, and make sure the available funds reasonably address the "full cost" of cleaning up a contaminated site.
Without adequate funds upfront, clean-ups at hazardous waste facilities can "drag on too long," says Kracov, prolonging health risks to the public. California's permitted hazardous waste facilities are frequently located in low-income communities already disproportionately burdened by the impacts from pollution. What's more, the taxpayer can be left holding the bag if the financial health of the operator deteriorates before the clean-up begins, as happened with Exide, Kracov warns.
According to the DTSC's public information officer, Russ Edmondson, the agency has made "much progress to strengthen the way the department handles financial assurances." Indeed, earlier this year, a new law made changes in a number of different areas. Large companies, for example, that use their "tangible net worth" as proof that they can cover clean-up costs must now show a net worth of at least $20 million rather than $10 million. They must also meet a minimum corporate credit rating.
However, Ingrid Brostrom, assistant director of the Center on Race, Poverty and the Environment, claims the new law fails to fix the "fundamental" problems with the system. "These were minor changes," she added, "though I think the changes do reflect the DTSC's knowledge that this is a concern."
---
"We have a permitting program where nobody is really anticipating the worst-case scenarios."
---
According to Edmondson, the state also reviews "post-closure" financial assurances every five years now instead of every 10 years at facilities where the hazardous waste is left in place, such as landfills. That change mirrors an IRP recommendation to increase the frequency of the review system.
But Jane Williams, executive director of California Communities Against Toxics, says that while formal reviews appear to be conducted more regularly, "It's not protecting the taxpayer because more bonding and more financial assurance is not being required by the department" during that process.
It's not just hazardous waste facilities for which financial assurance is required. Operators of surface mines and solid waste facilities, including certain landfills, are similarly required to show in advance that they have the money to properly clean up their properties. According to the state's Division of Mine Reclamation, there are currently 1,127 active surface mines in California, while the Department of Resources Recycling and Recovery says that a preliminary review showed 133 solid waste "disposal" facilities in the state.
* * *
The regulatory framework for financial assurance is complicated, with different rules governing different facilities. Nevertheless, "it's pretty intuitive" why financial assurance is typically inadequate at hazardous waste sites, says Sean Hecht, co-executive director of the University of California, Los Angeles' Emmett Institute on Climate Change and the Environment. "We have a permitting program where nobody is really anticipating the worst-case scenarios."
When he was a California deputy attorney general, Hecht litigated cases against operators of contaminated facilities that had not provided adequate financial assurances. One of the biggest problems, Hecht says, is that during the permitting process state officials don't always make use of the kinds of information needed to make accurate financial assurance decisions, such as a facility's full enforcement record and history of violations. "In an ideal world you would have a permitting staff really understand all of those dynamics," he says.
In instances where hazardous waste facilities are responsible for chemical releases that pose unacceptable risks to human health and the environment, California doesn't require plant operators to front clean-up costs until a workplan is in place. But there are risks to doing it this way. For one, it can take years for the workplan to be finalized, during which time the financial health of the company can crumble, potentially shifting responsibility to regulators and taxpayers. According to Hecht, companies can also "use to their advantage" threats of bankruptcy or job losses so as to avoid "providing as much financial assurance as ideally would be necessary to protect the public."
These kinds of threats aren't new — nor are they idle. In 2006, the state's Legislative Analyst's Office released a damning report warning that financial assurances "do not account" for all the clean-up costs at closed facilities, and as such, the state "will likely bear part or all of the burden." Seven years later, Exide filed for bankruptcy.
---
Companies can use threats of bankruptcy or job losses to avoid providing adequate levels of financial assurance.
---
Rho-Chem is a solvent sales and recycling company operating in Inglewood that has leaked highly toxic chemicals into the soil and groundwater, causing extensive contamination. The pollution stems from nearly seven decades of industrial activity at the facility. Rho-Chem is a serial violator responsible for 10 Class 1 violations since 2000 alone. Last September it reached a $473,500 settlement with the EPA for violations from a 2015 inspection. Rho-Chem hasn't yet been required to front financial assurance to remediate most of the polluted soil and groundwater.
"In the case of Rho-Chem, financial assurance will be required following the selection and approval of a clean-up remedy," wrote the DTSC's Edmondson, who added that "even in the event a company files for bankruptcy, costs are covered as potential responsible parties are sought."
According to Williams, however, in bankruptcy proceedings, "Clean-up costs and clean-up liabilities are at the bottom of the barrel. They're almost never funded."
With Exide's closure, the Quemetco battery recycling facility in the City of Industry remains the only such plant operating west of the Rockies. Last December, the DTSC ordered expanded soil sampling for lead in residential areas around the facility, after testing to a quarter-mile radius found elevated levels of lead contamination. According to the DTSC, the state has not yet required Quemetco to front the money needed to remediate any off-site contamination as a clean-up remedy is not yet identified.
"Quemetco and other toxic waste facilities should be requested to have enough financial assurance so that taxpayers are not left on the hook for cleaning up contamination," warned L.A. County Supervisor Janice Hahn in a statement. "This is a matter of public safety, and the State has to hold these companies accountable."
Philip Chandler is a senior engineering geologist at the DTSC who spoke to Capital & Main not in an official capacity, but as a citizen. A longtime critic of the state's approach to the issue, Chandler says that his department doesn't always apply "common sense" when it seeks financial assurances from plant operators. "That's why we wind up underfunded at site after site after site."
---
Copyright Capital & Main