Paroling the Mind: A College Program Opens New Doors for Former Convicts
Romarilyn Ralston's life became a dramatic example of redemption after being convicted of murder when she was 24.

Project Rebound's Romarilyn Ralston. (Photo by Christian Cook)
Founded by a formerly incarcerated man in 1967, Project Rebound has grown from one school, San Francisco State University, to eight other Cal State campuses.
---
As fires blazed across California last month, killing 43 people, scorching more than 210,000 acres and causing $3.3 billion in damage, about 250 female inmates were sent to the front lines to battle the flames.
"Who doesn't want to get out of a prison?" asks Romarilyn Ralston, program coordinator for Project Rebound at California State University, Fullerton, an effort aimed at helping former inmates gain access to higher education. Fighting fires while incarcerated is a coerced choice, she adds, with wages capped at a couple of dollars a day.
"You go through a couple weeks of training and then you're sent off to fire camp to go protect other people's lives and property at the expense of your own. And you do that because you want to prove to yourself and your family that you're not the worst thing that you have ever done in your life — that your life is redeemable."
Ralston's life became a dramatic example of that redemption after being convicted of murder when she was 24. "I was involved with drugs," she says, seated at her desk in a cozy two-person office on campus. "I shot a woman, and she died." Now in her 50s, her long dark hair pulled back to reveal gold hoop earrings, she says she does not define herself by her crime. She spent 23 years in prison before she was paroled in 2011 and has earned a bachelor's degree from Pitzer College in Claremont and a master's from Washington University in St. Louis.
"Education is something
people cannot take away from you."
Ralston is now program coordinator for Project Rebound at Cal State Fullerton, helping other former inmates get the education she believes saved her life. That can mean helping people behind bars apply to take part in the program that advertises in the San Quentin News. Once they are released, the program gives them access to financial aid, money for books and food, counseling, health care, academic and career advice, tutoring, legal assistance and a community of formerly incarcerated people who have made it out of the same traumatic experience.
"I believe that change is possible," Ralston says. "Redemption, reconciliation, forgiveness, rehabilitation. All those things happen."
By the time she was released, Ralston had spent half of her life in prison. "Am I always going to be viewed by the crime I committed 30 years ago?" she asks. "Should it negate the rest of my life?" There had always been the chance of Ralston writing another chapter. "I wasn't sentenced to life without parole," she says. "So that was one thing. I knew at some point I might have a chance to go home."
Growing up, she had wanted to be an astronaut. Instead, she found herself "going into the system — and it was the first time I had ever been arrested. That trauma was so severe to me that I thought, 'It's not going to happen to me again.' Of all the things I wanted to be in life, prisoner number W32881 was not one of them. And so I had to look at some of the things that had put me on that path, and then reconnect with the things that I wanted to be as a child."
She never made it to outer space but, this being the 1980s, she was able to make it to a classroom, with a real-life instructor, inside the California Institution for Women. That was before the 1994 federal crime bill passed by a Republican Congress and signed into law by President Bill Clinton, a Democrat. That measure took away the grants that had subsidized (and in most cases, made possible) in-person, university-level courses for incarcerated students.
The impact of depriving human beings of the ability to better themselves is predictable enough. Nearly half of those released from prisons in California are locked up again within three years, according to the state Department of Corrections and Rehabilitation. And that's progress. A little over a decade ago, two-thirds of those released were back in a cell 36 months later. Part of that is due to "tough on crime" policies from the '90s slowly giving way to less punitive approaches to a law enforcement — some imposed by voters, like Proposition 47, which reduced many drug felonies to simple misdemeanors, and some imposed by courts, like the federal mandate that California release prisoners to address severe overcrowding.
A RAND Institute study found that incarcerated people who participate in educational programs are 43 times less likely to recidivate within the next three years.
These reforms have meant fewer people being put in cells in the first place, and fewer people being sent back to them for minor parole violations. But despite renewed interest in rehabilitating those inside, a prison is a prison.
"
Prison is not a place where most people can rehabilitate themselves," Ralston says. "The majority of folks who enter prison are coming from a place of severe trauma. "It's not a supportive environment where people come to heal and become their best selves. Prison is overcrowded. There's a lot of abuse and violence, and it can be a place where folks learn to check out." Those conditions can lead to dulling the senses with drugs, or even acting out, as it were, so as to experience sensory deprivation in solitary confinement. "A lot of times folks just don't want to deal with it," Ralston says.
And when they get out? Not even those who fought fires for pennies an hour have much to bank on. The vast majority, like the vast majority of other prisoners, walk out poor and unemployed. Some make it, but the system that treats them like numbers does not put them in a position to succeed. That system, says Ralston, is "why we see a lot of people leaving prison worse off."
"That's the beauty of Project Rebound," Ralston says. "We actually walk people out of being an incarcerated student to being a CSU student." Founded by a formerly incarcerated man in 1967, the program expanded last fall from one school, San Francisco State University, to eight other Cal State campuses, from San Diego to Fresno.
The key, in Ralston's experience, is giving people more than just the narrow technical skills to survive financially, but the language to describe their own experiences as well.
"Education is that transformative practice that people can own and have agency," Ralston says. "Education is something people cannot take away from you. At some point within your education, the more education you have the less likely you are to recidivate. It opens up new pathways, new career opportunities. But education also helps to change the way that you see yourself in the world. That's what it did for me. The more education I gained, I saw myself doing other things — different things, better things. I found myself in spaces with people that had no clue I had spent 23 years in prison and still don't have a clue that I spent 23 years in prison."
Twelve Fullerton students are now enrolled in Project Rebound, ranging in age from 23 to 54. Some have served just a few months in a county jail and others a couple decades in a state prison. There are many more who would like to participate. There is no lack of ex-prisoners in a state that imprisons roughly 130,000 people on any given day. Many are non-violent drug offenders, and many others committed property crimes. But there are also those who committed violent crimes. It's no excuse for what they did to note that rehabilitation, of which education is a vital component, is in the interests of all — perpetrators, victims and neighbors.
A RAND Institute study found that incarcerated people who participate in educational programs are 43 times less likely to recidivate within the next three years. "This study demonstrates that education programs can help adults get back on their feet upon release from prison," they wrote. Project Rebound encourages and enables that participation to continue, with internal data showing "only three percent of its students return to prison," the Los Angeles Times reported.
"People don't know there's more people like me who have incarceration experiences in the community than folks like they see on television," Ralston says. "Ninety-five percent of the folks that go into an institution come out. We're everywhere. We're serving your food, we're riding in that Uber with you if you're Uber Pooling. We're flying on airplanes. We're in classrooms with you. We're everywhere."
---
Copyright Capital & Main

LISTEN: How Two African-American Entrepreneurs Are Determined To Change Diets In The Black Community
On the latest episode of "The Bottom Line" podcast, Naturade's Claude Tellis and Kareem Cook share how their own families' experience with diabetes has spurred them to promote healthy eating options.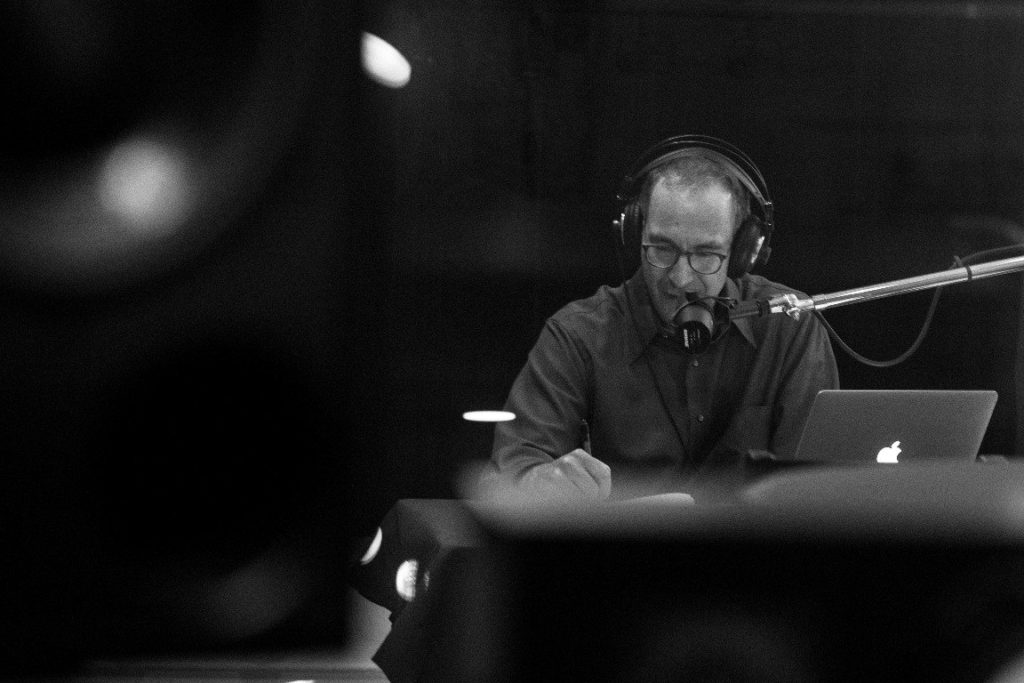 Many entrepreneurs pride themselves on solving some sort of "pain point" for their customers. But as Claude Tellis and Kareem Cook, the co-owners of health-products provider Naturade make clear, some pain points are a lot more serious than others.
"I had an uncle that went into the doctor, wasn't morbidly obese or anything, lived in Louisiana and . . . the family was faced with, 'Do we amputate both of his legs or not?'" Tellis told me on the latest episode of my podcast, The Bottom Line. "He never made it out of the hospital. He died, and he was about 55 years old."
Another uncle, says Tellis, who serves as Naturade's CEO, "was faced with losing a couple toes." Eventually, "they had to take his leg from the knee down."
In the African-American community, dealing with this grim loss of life and limb—often brought on by diabetes and peripheral arterial disease—has become disturbingly routine. "You just kind of grew up with insulin in the refrigerator," says Cook, Naturade's chief marketing officer.
And so Tellis and Cook have set out to combat this crisis by helping underserved populations—especially those in black neighborhoods—eat better. Their vehicle for sparking change is Naturade, which they acquired in 2012 for $8 million.
Although the Orange, Calif., company is nearly a century old, Tellis and Cook have revamped it completely, including introducing a new product that is now their No. 1 seller: VeganSmart, a plant-based meal replacement that is high in protein, low in sugar, and full of vitamins and minerals. Its suggested retail price is $35 for 15 servings.
"What we really wanted," says Tellis, "was something that had Whole Foods quality that could be sold to a Walmart consumer."
To achieve that vision, they've built the brand methodically. Step one, Tellis says, was making sure that vegans bought in, so that "people when they look online will see that there's an authenticity and there's a rigor" to what's being offered.
From there, they handed out VeganSmart at Wanderlust yoga festivals, aiming to attract a hip, upscale crowd. This helped advance a "premium viewpoint of the product," Tellis says.
Finally, there came the last step: bridging into urban America. To catch on there, they've adopted an influencer strategy, tapping rappers like Styles P and Da Brat and professional basketball players to promote VeganSmart. (Grant Hill, soon to be inducted into the NBA Hall of Fame, is an investor in Naturade.)
The result is a profitable company that is now selling into, among other retailers, both Whole Foods and Walmart—just as Tellis and Cook had planned it.
Not that any of this has come easy. The duo, who met as Duke University students in the early 1990s, have played in the health-food space for more than 15 years now.
Their first venture, launched in 2002, was a vending machine company called Healthy Body Products, which supplied nutritious snacks and drinks instead of junk food and soda. The business won contracts with the Los Angeles Unified School District, but it was difficult to scale. So Cook and Tellis ultimately sold the venture—but not before gaining some insight into what it takes to persuade those in the mainstream to eat right.
At one point, they brought in actor Michael Ealy (then fresh off one of the Barbershop films) to talk to the students about the importance of maintaining a good diet. "One of the biggest things we learned in our first business was how to make it cool," Tellis explains.
And, of course, if that doesn't work as a motivator, there's always a second message to fall back on. "Everyone wants to be cool," says Cook. "And no one wants to die."
You can listen to my entire interview with Tellis and Cook here, along with Bridget Huber reporting on Impact America Fund's efforts to help improve low- to moderate-income areas, and Karan Chopra laying out what small rice farmers in West Africa can teach American business leaders.
The Bottom Line is a production of Capital & Main.