Parks and Rec: The Half-timer's Story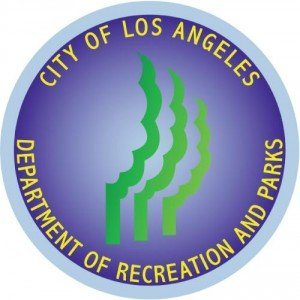 Judy West is a founding member and current president of Local 741 of the American Federation of State, County and Municipal Employees union (AFSCME). She also works for the Los Angeles Department of Recreation and Parks as a recreation assistant and teaches "parent-and-me" classes. The department's only fulltime employees are its directors and other administrators –  assistants like West work halftime. Frying Pan News reporter Luke Dowling sat down with her to talk about the state of unions in Los Angeles.

Frying Pan News: Tell me a little about yourself and how you came to be president of AFSCME Local 741.
Judy West: I was one of its organizers and was treasurer for a while, then became president. We had nothing before we organized. When a union rep came in and said, "We've been asked by different rec assistants to organize a union," I said, "You got me! I'll help any way I can." Even though we worked for the city we had absolutely no benefits whatsoever. There was no sick leave, no vacation, no benefits as far as medical. We have that now. It took us three years to get our first contract.
FPN: What was the situation before like?
WEST: There were directors that would be moved over to a new center and then fire all the rec assistants and just bring their old people in — the people they had been with before. They can't do that now.
FPN: What do you love about your job?
WEST: I like helping people. I've had cancer twice and I wanted to make sure that people who did have to go through that could get information that I didn't have. I wanted to help them so they could get through that time and know that it isn't necessarily a death certificate.
FPN: What's the greatest challenge facing L.A.'s parks and recreation workers?
WEST: That [management is] trying to outsource us. They keep putting new things on the centers to do — especially moneywise — that we never had to do before. They make it harder and harder. And then they say, "See they can't do it and so they need to be outsourced." If the park system is outsourced, the public will be paying a lot more and getting a lot less.
FPN: What sort of new tasks were given to the centers in the name of budget cuts?
WEST: The top 10 parks have been given the wonderful distinction of being totally self-sufficient. That means that they get no money from the city, yet still hand money over to L.A. from what they make, and have to pay for their fulltime directors and rec coordinators. That's an extra $165,000 we never had to generate, and so some of the parks are in the red. These are the top 10 parks!
FPN: So they just took the top 10 parks in earnings and told them they had to make it with no money whatsoever?
WEST: Yes.

FPN: How do things like this and the budget cuts affect the public?
WEST: We have dance programs, we have gymnastics, I teach mommy-and-me classes. We have senior citizen centers so they have a place to go to socialize and eat lunch together. This will all be gone. This'll be private and will cost more and a lot of people can't afford it.
Children are not going to have anything to do that's going to be constructive. Because kids aren't going to have soccer programs, they're not going to have programs for learning the piano that are affordable. Programs that teach them to be a team member in life. So they're going to be looking for something to do and gang members are going to love to have these kids. The city overall is going to wind up paying more for the jail to put these kids in because they weren't kept doing positive things.
FPN: Have these budget cuts been passed on to the city's workers' benefits?
WEST: Oh yeah, they're fighting us tooth and nail. Now, when the city was reeling a couple years ago, they came to us and said, "We need help, we need to get out of this situation that we're in." And six of the unions got together and became a coalition. We bargained together. We got together, we voted and we said, "Okay, we will not take the raises that have been bargained for in past years in order to help the city."
We did that and the city has gotten into a much better situation. Now they're trying to turn around and say, "Those idiots don't work, they don't really care and so they shouldn't have their raises."
FPN: The department's website has a statement apologizing for the "reductions and eliminations of programs and the cleanliness of our park system," and then promises "50 parks over the next three years." How can they promise something like that with the budget cuts?
WEST: They're doing it on our backs – "Let's build some new parks even though we can't service the ones we have." It's not common sense.
FPN: If you were an advisor to Mayor Garcetti what are the top things you'd tell him to change?
WEST: Care about the kids in L.A. That's the top thing. We have to make sure that the citizens of L.A. get what their taxes pay for. These people have to work to have a place for their kids to go, where people that really care about the kids are watching them.
FPN: A new Los Angeles Times poll shows that most residents are happy with the quality of life in the city — how do you feel about the quality of life in L.A.?
WEST: It's very hard. People come in and say, "Oh, you have a camp, how great!" Because the schools are out. And they go, "How much is the camp? Do you have anything for people that are having a hard time?"
I'm working at two of the top 10 parks and we can't do that. We've done that in the past but we can't do that anymore. We've got to send them to other parks that hopefully have a program that can give them a break. To me, if you're working for the city of L.A., you're working for the people and you need to do what needs to be done.