Paris Climate Change Conference: A Planet in the Balance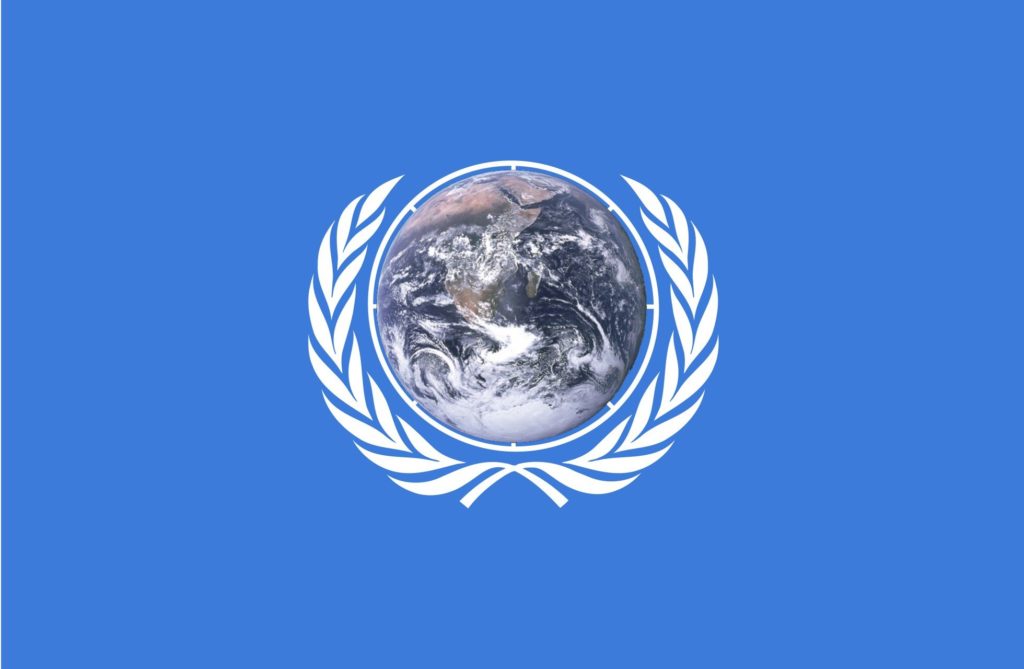 Will the United Nations conference on human-caused climate change move toward saving the earth for habitation? That's what's at stake as the heads of the world's nations gather in Paris on November 30 through December 11. They intend to put teeth into the U.N.'s "framework" that is aimed  to reduce carbon emissions, and which has been adopted by some 195 countries. But will they?
Bill Gates doesn't think so. In an interview in The Atlantic, Gates praised countries for pledging to roll back emissions by 80 per cent, but cast doubts about their ability to reach that goal. It's not that he thinks government is particularly inept and that the private sector could do it. He really doesn't think that either can or will.
He believes that people will cut the easy stuff first, leaving the hard-to-do for the latter half of the time frame. And they just won't get there.
I'm not so pessimistic. I think this conference has the chance to bring the nations to a consensus that just might change the direction in which we are headed. Why? Because the woman running this operation for the U.N. has used a very different approach to solving the multiple issues that have created constant conflict among the disparate countries.
Christiana Figueres, daughter of the first president of modern democratic Costa Rica, takes a bottom up approach instead of the usual top-down. According to a recent New Yorker profile of Figueres, this means that instead of just talking to the wealthy countries, then imposing their plans on everyone else, she has urged every government to name its issues, then worked to forge an agreement along common lines and interests. She thinks that working from this perspective has brought a result more likely to be adopted by the conference.
She has also worked to bridge the gap across the power divide. Not only has she urged large users and producers to find common ground, she has specifically included countries too poor to purchase and use much fossil fuel, such as Ethiopia, along with wealthier nations like India that still lag behind others in the developed world. Apparently, no one has made much of this approach until now. So everyone's issues and points of view are on the table.
Finally, she thinks that the crisis itself is real enough for nations to reach a consensus that will transcend sovereignty issues. Nations always hold onto their autonomy as a last resort against accepting international cooperation agreements. Asking countries to give up even a shred of that authority makes them uncomfortable at best, but Figueres has pushed even this boundary.
Of course it could all fall apart in Paris. But Figueres is the daughter of Jose Figueres, a leader of Costa Rica's successful revolution of 1948. He was a three-term president of the country who abolished the military as a hedge against sabotage of his country's democracy, and who effectively pushed for radical social and political change. Today tiny Costa Rica is one of the healthiest nations in Latin America. Christiana Figueres grew up a witness to revolutions that work. Perhaps foreshadowing how disruptive and politically unpopular the Paris conference's agreements could prove, she told the New Yorker's Elizabeth Kolbert, "In my experience, revolutions have been very positive."
Meanwhile, President Obama fights on two fronts. On the international side he has been urging China – now the world's largest polluter – to dramatically cut fossil fuel emissions, and the United States has lobbied other countries, particularly up-and-coming India, to set goals for themselves. On the domestic front he promulgates his own reduction plan for the U.S. He has taken these initiatives despite the recalcitrance of Senate and House Republican majorities that seem determined to sabotage every effort of this administration to save the planet.
Even as the political efforts move to the foreground in Paris, the rest of us have a role to play as well. Like its cultural counterpart in Paris, L.A.'s performance, poetry, music and film community will present a two-week series of events to highlight this potentially historic U.N. conference. Any one of these presentations would be an experience worth your time and support.
We can also participate as activists. On the eve of the Paris conference, Sunday, November 29, climate change organizers expect more than 2100 demonstrations world-wide, drawing many more than the 700,000 who turned out for actions a year ago. Five locations have already been announced for the Los Angeles area. Many of us can find one nearby to join and invite our friends to come with us.
So while the political leaders debate and the U.N. facilitators cajole, we can urge action. It could change the course of our world's future. Expressing our optimism now could even refute Bill Gate's pessimism. For we are not without hope.

Did Disneyland Try to Sink a Bill Protecting Workers from Lead Poisoning? 
Why would Disneyland, which hosts thousands of kids every day, be part of an effort to defeat a bill that simply requires reporting of blood-lead levels high enough to produce heart disease and serious brain disorders?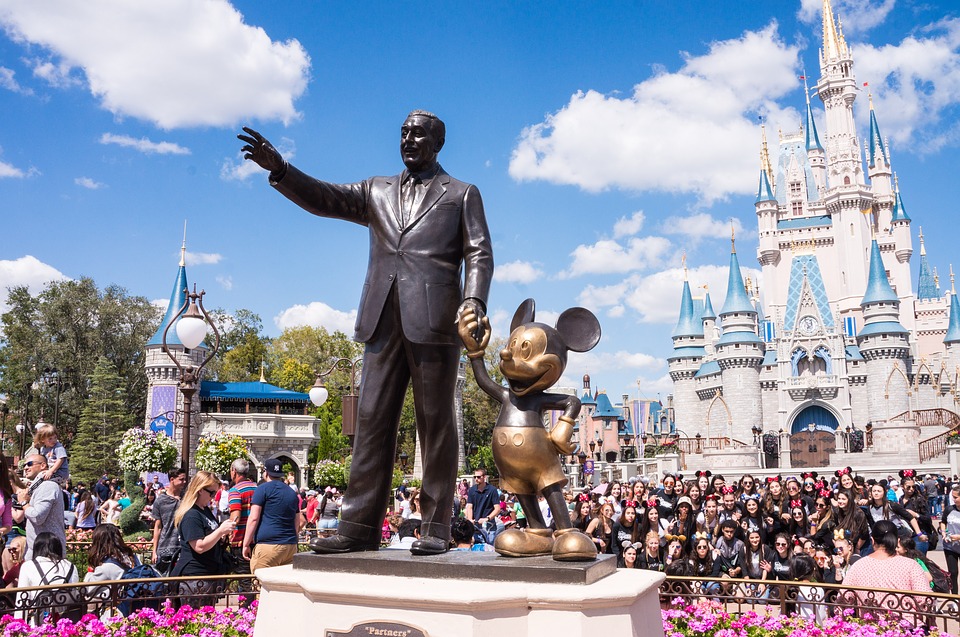 When Assemblyperson Ash Kalra (D-San Jose) learned about Capital & Main and USC's Center for Health Journalism investigation into how hundreds of workers at the former Exide Battery Recycling Plant near downtown Los Angeles became victims of lead poisoning, he created a modest bill to try and ensure it wouldn't happen again.
Among our report's revelations was the fact that the California Department of Public Health was aware of thousands of troubling blood tests revealing high levels of lead, but failed to tell the Division of Occupational Safety and Health (Cal/OSHA) about the problem.
Kalra's bill, Assembly Bill 2963, requires that the Department of Health inform Cal/OSHA when workers have seriously elevated blood levels and Cal/OSHA performs inspections.
The bill has had clear sailing until now, easily passing in the Assembly Labor Committee in March and winning unanimous approval from Democrats on the Appropriations Committee last week. But as the worker-protection measure headed to a crucial floor vote this week, a coalition of industry groups, one of which includes the iconic Disneyland Resort, worked the halls of the Capitol to kill the bill. The lobbying effort nearly prevailed: AB 2963 passed by a single vote Wednesday evening and now faces what is certain to be a battle in the California state Senate.
So why would Disneyland, which hosts thousands of kids every day, be part of an effort to defeat a bill that simply requires reporting of blood-lead levels high enough to produce heart disease and serious brain disorders? A May 29 letter endorsed by 15 industry groups, including the Battery Council International, the California Chamber of Commerce and the California Hotel and Lodging Association (which includes a Disneyland Resort vice president on its board) argues that California's current system to protect employees, depending largely on voluntary compliance, is working just fine.
The letter states: "Perversely, AB 2963 would transform this existing well-functioning public health program into an enforcement program that creates an allegation of a serious violation where none exists in Cal/OSHA law and the workplace may not even be the source of exposure."
The bill will be costly, the opposition letter also says, with an estimated price tag of $267,000 to implement and requiring Cal/OSHA to hire one or two additional inspectors.
"That's a small price to pay" said Bill Allayaud, California Director of Government Affairs for the Environmental Working Group, which is trying to keep moderate Democrats from being swayed by the industry lobby.
"The California Chamber of Commerce and their allies are misrepresenting what the bill does and convincing industries like the hotel industry to lend their name to the fight, even though this bill would have zero impact on hotels," Allayaud said. "The law focuses on workplaces where lead is in heavy use, like firing ranges and battery recycling facilities where workers are actually being impacted by a dangerous neurotoxin.  Besides, I can't imagine [that] parents who visit a resort like Disneyland would want their kids anywhere near lead if found at the levels that would have employees testing at the alarm bell level. Who wouldn't want an OSHA inspection in that case?"
Suzi Brown, vice president of communications at Disneyland Resorts, said that the "California Lodging Association is just one organization that we are involved with. As you can imagine we are involved with many trade organizations." Brown said that Disney vice president Elliot Mills, who sits on the association's board, was not present for the vote to oppose AB 2963. "To somehow link Disney to this in a specific way is not accurate," she added. "And to somehow position this that we are not concerned about worker safety is flawed as well."
At the March California State Assembly Labor and Employment Committee hearing, Kalra introduced his bill by reading a letter from former Exide lead smelter Alvin Richardson (who struggles with lead poisoning symptoms we documented in our investigation) and his wife, LaShawn. "We read a recent investigative story, and it was very hurtful to learn that Cal/OSHA excused the high lead levels that Alvin and the other Exide workers were constantly exposed to," the letter said. "People shouldn't be treated like they are disposable. That's not what America or California is supposed to be about."
Assemblymember Reggie Jones-Sawyer (D-Los Angeles) was moved to vote yes. "My district's right next to the Exide plant, and it's had an impact on my community and my residents," he said. "And if this is something that could have prevented what happened at Exide, we should have been doing this a while ago."
AB 2963 needed Jones-Sawyer's vote again on Wednesday to barely pass it out of the Assembly. Whether the bill makes it to Governor Jerry Brown's desk is dependent on how well the arguments of the California Chamber of Commerce and other industry voices opposing the bill go over in the Senate.
---
Copyright Capital & Main