"Can Google Solve Death?" read the cover headline of a national news weekly. It cleverly enticed readers to read the story inside. The question also represents one of the major problems facing human beings. No, not death, but hubris.
Hubris was one of the themes of the great Greek tragedies in the fifth century before the Common Era. The Greek playwrights like Aeschylus, Euripides and Sophocles understood all too well the capacity of humans to extend themselves beyond their ability to limit the damage caused by their actions.
So great families disintegrated, monarchs fell and society itself came close to collapse – all because people in power could not stop themselves from reaching beyond their limitations as human beings. We do the same, but in new ways with unknown consequences.
Global climate change comes instantly to mind. Last spring, for the first time in human history, our planet's atmospheric carbon dioxide levels passed the marker of 400 parts per million. The polar caps are melting at an unprecedented rate. Today ships carry iron ore from the north coast of Russia to the steel mills of China through the once frozen-solid Northwest Passage. A federal study release in July says that rising seas and higher temperatures will lead to power plant shutdowns — and not because of sunspots or other natural phenomena. These are the results of human activity interrupting the patterns on which the wealth of nations has been built in the past century, with us in the lead.
The nuclear age offers another threat to our lives beyond human control. Eric Schlosser's new book Command and Control surveys the safety records of nuclear weapons. He found 700 "significant" accidents involving 1250 nuclear weapons between 1950 and 1968 just in the U.S. In 1980, a hydrogen bomb missile warhead many times the strength of the one America dropped on Hiroshima, came within seconds of detonating when a routine maintenance project in an Arkansas silo went awry because a worker dropped a wrench socket. Of course the reactor at Fukushima continues to threaten not only Japan, but everything downwind, include the North American continent. Now nations are calling for an international response because conditions are only worsening. Closer to home, Southern California Edison shut down its San Onofre nuke power plant because of human error. These situations are more signs of hubris – people have created things we cannot manage.
Oil poses yet another set of consequences we cannot control. In March a train derailed in Minnesota spilling 15,000 gallons of Canadian tar sands crude. Just days later, an Exxon Mobil pipeline spewed more than 12,000 barrels of oil onto the streets of Mayflower, Arkansas. Last summer's fire at the Chevron refinery in the Bay Area town of Richmond resulted from a ruptured pipeline that investigators say could have been avoided, except that the company ignored basic safety recommendations.
The list goes on: California farmers draw down groundwater supplies faster than they can be replaced. So do farmers in the Midwest. Pesticides and herbicides disorient and kill bees that are essential to pollinating much of the fruits and vegetables we eat. Genetically modified seeds cross-pollinate into natural crops. Floods in Colorado collide with fracking wells, spewing a chemical soup impossible to contain. We allow people to build homes where fires will burn, intensifying the catastrophe.
Simply put: We humans make decisions and invent technologies with results beyond our capacity to command and control. We do these things because we can, not because we should. Tragically, we do not stop ourselves because we believe in modern technology. We fail to change directions because big money is involved or somebody holds too much power. We do it because we do not know any better than the Greeks how to rein in our hubris. Good luck, Google.

Award-Winning Reporter David Sirota to Lead National Investigative Desk on Inequality for Capital & Main
The New York Times has credited Sirota's Wall Street reporting for showing "that secrecy can hide high fees, low returns, excess risk and the identity of politically connected dealmakers."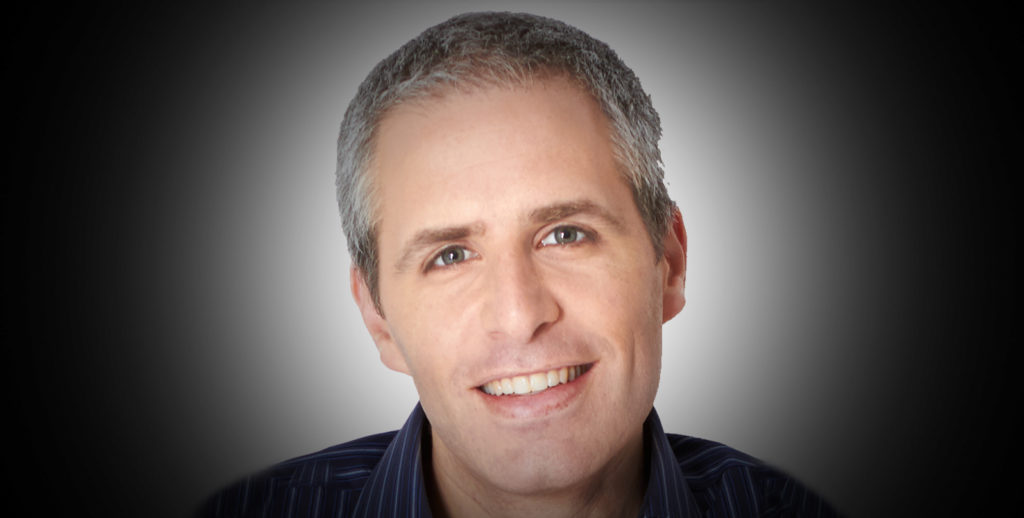 LOS ANGELES — Capital & Main announced today that award-winning reporter David Sirota will lead a new national investigative desk for the California-based publication. His coverage will focus on the country's historically high level of economic inequality, and the role of Wall Street, the private sector and government policy in perpetuating income disparity.
"I am thrilled to join one of the most promising young investigative publications in the country," said Sirota. "There has never been a greater need for aggressive nonpartisan reporting that scrutinizes how corporations, lawmakers and the super-rich wield political and economic power. Capital & Main has established a reputation as an intrepid source of hard-hitting investigative reporting. I am excited to expand their capacity to shine a spotlight on how and why America now has the highest level of economic inequality in the country's modern history."
Sirota will join Capital & Main as a full-time reporter this summer, and prior to that will consult with the publication on editorial content and partnerships. The new position was made possible in part by a grant from the Jonathan Logan Family Foundation in Oakland, CA.
Capital & Main is a non-profit publication founded in 2013 and its reporting has been co-published by (among others) The Atlantic, Time, The Guardian, Reuters, The Daily Beast, Slate, Grist, Fast Company, The Huffington Post and Newsweek. Capital & Main's reporting has won recognition from the Society of American Business Editors & Writers, the Southern California Journalism Awards and the Best of the West contest. Its reporters have been featured on (among others) PRI's The World, WNYC's The Takeaway, as well as on programs on KQED and KCRW.
Sirota has reported extensively on the relationship between money and politics, and has gained a reputation as a journalist willing to scrutinize public officials of both parties. During his career, he has become one of American journalism's most authoritative experts on complex financial systems including taxes, hedge funds, private equity and public pensions. He is a two-time winner of the Best in Business award from SABEW – most recently for his coverage of the 2017 Republican tax bill and its controversial "Corker kickback" provision. Before that, he won recognition from the Columbia Journalism Review for his reporting on how conflicts of interest shaped how Democratic Gov. Dan Malloy's administration oversaw a proposed health-care merger. Sirota has also won Ithaca College's Izzy Award and has been a finalist for UCLA's Gerald R. Loeb Award and Syracuse University's Mirror Award.
The New York Times has credited Sirota's Wall Street reporting for showing "that secrecy can hide high fees, low returns, excess risk and the identity of politically connected dealmakers." In one of its awards, SABEW said Sirota has produced "original, tenacious reporting that displayed a mastery of scouring documents, analyzing data and holding public officials accountable." The legendary late columnist Molly Ivins said, "Sirota is a new-generation populist who instinctively understands that the only real questions are 'Who's getting screwed?' and 'Who's doing the screwing?'"
"David Sirota is one of the finest investigative reporters in the country, and he promises to take Capital & Main's reporting on inequality and related issues to a whole different level," said Capital & Main board member Rick Wartzman, a former Wall Street Journal reporter, Los Angeles Times business editor and the author of four books, including The End of Loyalty: The Rise and Fall of Good Jobs in America. "David's fearless approach to holding the powerful to account is precisely what we need at this moment in time."
From 2014 to 2018 Sirota led International Business Times' investigative reporting team, where he broke major stories on how President Trump's top adviser evades ethics laws as he shapes policies that could enrich his firm; CFPB chief Mick Mulvaney's ties to the financial industry — and how he pressured regulators to back off predatory lending rules at the same time he was raking in cash from payday lenders; how Equifax lobbied against consumer protection rules just before its huge data breach; and how chemical companies that spewed toxins after Hurricane Harvey had worked to reduce safety regulations in the lead-up to the disaster.
In 2014, Sirota's investigative series for PandoDaily about public broadcasting compelled a PBS flagship station to return a $3.5 million contribution from a hedge fund billionaire. That same year, Sirota's investigative reporting about pensions for PandoDaily and then for International Business Times led the New Jersey state government to open a formal pay-to-play investigation and to divest state holdings in a venture capital firm. Sirota's reporting for International Business Times also led San Francisco officials to delay a proposed $3 billion investment in hedge funds.
"We have been longtime admirers of David's work, and couldn't imagine a better fit for our reporting on inequality," said Capital & Main publisher Danny Feingold. "David will give us the capacity to break important national stories on one of the country's great existential threats."
Sirota is also the author of two New York Times best-selling books, Hostile Takeover and The Uprising, as well as Back to Our Future, which became the basis for the National Geographic Channel's miniseries "The '80s: The Decade that Made Us." He appears frequently on MSNBC and CNN, and is the host of a podcast on economic, political and social issues.