The 'Uber For HealthCare' Aims to Transform the Marketplace
CEO Walter Jin explains on the latest episode of "The Bottom Line" podcast how the Uber model represents a part of what the company does—but don't forget about FaceTime, OpenTable, and more.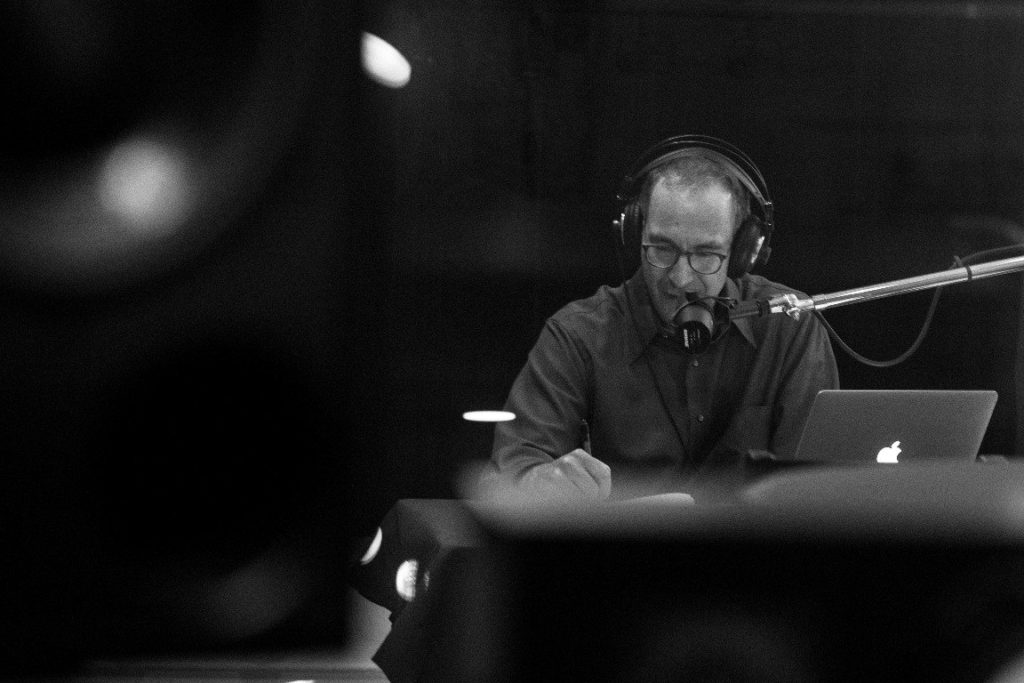 Like many digital startups, Pager originally pitched itself as the Uber for X—in its case, as the "Uber for healthcare," a label that made all the more sense given that one of the company's founders, Oscar Salazar, also helped to launch the real Uber.
But as Pager has brought in a new CEO, it has found that Uber isn't quite the right analogy anymore.
When you order a car to pick you up, "you know that you want an UberX or UberXL," Walter Jin, who now leads Pager, told me on the latest episode of my podcast, The Bottom Line. But when it comes to medicine, "I would surmise that people don't know which care setting they really need to go to—whether it's ER, urgent care, primary-care physician, specialist, just getting a . . . lab order or a prescription pharmaceutical. We don't know. All we know is that we're sick."
If someone wants to go see a regular doctor, Jin adds, it can often take weeks to get an appointment. That "leaves us really just to wallow at home and suffer or we go to the ER"—which can be inconvenient and costly.
Pager has been trying to change this scenario by steadily broadening its offerings. Feeling yucky? Now, you tap into Pager and begin with a free interactive session (via chat, voice, or video) with a nurse at the company's "command center."
This setup was inspired in part by what Jin himself does when he's under the weather: He simply reaches out to his brother, who is an emergency room doctor, by text or FaceTime. "He literally just tells me what to do," Jin says. "We can help you in the same way that my brother does for me."
The command-center nurse, for instance, might advise you to head straight to the emergency room or to urgent care, if your condition is serious enough. Or this intake conversation might lead to a more extensive telemedicine session with a physician or a house call visit from a Pager-contracted doctor (back to Uber again). Or you might nail down the next available appointment at a local doctor's office by using Pager's scheduling app—a feature that Jin likens to OpenTable. Another service now on Pager, called PokitDok, will help you check your insurance coverage.
"We're really a traffic cop for the healthcare system," Jin says.
Among the company's biggest challenges is how to direct more traffic across the country. Pager, which has raised about $40 million in funding since its inception in 2014, currently serves about 100,000 people a year in select parts of New York, Florida, Texas, and New Jersey (where it struck a major deal last fall with Horizon Blue Cross Blue Shield, which promises to swell its numbers). But penetrating new communities is tough.
That's largely because markets are highly localized. "When you go to Nashville, the healthcare system and the players are different than if you go to Dallas, Texas, or Oakland, California," Jin explains. "While we'd love to be a national app that everyone can just download . . . it just doesn't work that way."
Jin, who has been involved in the business side of the healthcare world since the mid-1990s, was Pager's non-executive chairman and an investor in the company through his Three Fields Capital before becoming CEO a little more than a year ago. He credits Salazar and his two co-founders (all of whom remain in senior roles at Pager) with recognizing that they needed to bring in a leader with deep experience in the field.
"As we spent on time on the board talking about the nuances in healthcare," Jin says, "I think they really started to take a very humble approach to how difficult our industry is to transform."
After all, while Jin is happy to invoke Uber, FaceTime, and OpenTable, he is quick to point out: "It's not Snapchat. . . . It's extremely, extremely complicated."
You can listen to my entire interview with Jin here, along with Megan Kamerick reporting on a mental-health app called Woebot, and Kanyi Maqubela exploring the fine line "between exploitative and empowering" in consumer finance.
The Bottom Line is a production of Capital & Main. 
Battling Income Inequality With Second Avenue Partners' Nick Hanauer
The Seattle maverick, who has pushed for a slate of progressive policies while warning his "fellow zillionaires" that the pitchforks are coming, explains on "The Bottom Line" podcast that his dad helped to shape his values.

When venture capitalist, entrepreneur, and political provocateur Nick Hanauer was coming of age in Seattle, he wanted a sports car. His father, however, wouldn't let him get one.
It wasn't because the family, which owned and ran bedding producer Pacific Coast Feather Co., didn't have the money for a luxury like that. Nor was it because Hanauer's dad deemed it too dangerous or frivolous.
He forbade the purchase because he was worried about the optics. "He felt strongly that it sent the entirely wrong signal to our employees who worked, in his opinion, harder than I did and couldn't afford such a thing," Hanauer told me on the latest edition of my podcast, The Bottom Line.
"That was just kind of the perspective that my dad had," Hanauer adds, "and I suppose I got some of it."
Actually, Hanauer got substantially more than some.
An early investor in Amazon and a co-founder of Second Avenue Partners, Hanauer for years has been citing the dangers of income inequality in America, famously warning his "fellow zillionaires" that "if we don't do something to fix the glaring inequities in this economy, the pitchforks are going to come for us."He also hasn't been shy about offering a host of policy prescriptions to lift up the working class. Among them: raising the minimum wage to as much as $25 an hour at the nation's biggest corporations; making vastly more people eligible for overtime pay; creating a system of portable, pro-rated, and universal benefits for independent workers; and curtailing stock buybacks.
If he had his way, he'd also significantly boost corporate taxes—a total reversal of Trumpian economics.
Hanauer says that he learned the merits of this idea from watching his father manage Pacific Coast Feather. At the time, in the 1970s, the top corporate rate was 48%. (The Trump tax law just lowered it to 21% from 35%.)
"When I grew up in the family business and tax rates were very, very high, my dad employed this fantastic tax-avoidance scheme," Hanauer says. "We called it investing in the business.
"What my dad did to avoid paying corporate tax, which he hated, was to spend every dollar of cash flow on more employees, more factories, and more equipment," he recalls. "We kept our profits insanely low because we did not want to pay more corporate tax. Today. . . the penalty of high profits is very, very low."
While Hanauer has harsh words for what he calls the "trickle-downers," his condemnation is not limited to one side of the political aisle. "The evisceration of the middle class," he says, "took place during Democrat and Republican administrations."
He also sees the public sector as just one part of the problem; the private sector, in Hanauer's eyes, has largely abdicated its responsibility, as well. "In the old days, big companies used to set the tone at the top," he says. "Today, they drag everyone down to the bottom. And that shouldn't be tolerated."
One of the corporations that Hanauer criticizes is Amazon, which he helped to get off the ground (and where, it was recently disclosed, the median employee made $28,446 last year while CEO Jeff Bezos's net worth has climbed to more than $130 billion).
"They're super exploitive—just unacceptable," Hanauer says. "What I can guarantee you is that Jeff Bezos is not going to change those things in the absence of somebody putting essentially a gun to his head and forcing him to do it."
If Hanauer's father helped to forge a firebrand, there's at least one aspect of the son's life that he would have trouble fathoming. "I . . . have this giant pile of money that would have been inconceivable to my dad," Hanauer says. "And I live a ridiculously lavish life as a consequence of that."
You can listen to my entire interview with Hanauer here, along with Larry Buhl reporting on the steady erosion of overtime pay in America, and Karan Chopra explaining how great social benefits can result when "agents of innovation" combine with "agents of scale."
The Bottom Line is a production of Capital & Main.