The 'Uber For HealthCare' Aims to Transform the Marketplace
CEO Walter Jin explains on the latest episode of "The Bottom Line" podcast how the Uber model represents a part of what the company does—but don't forget about FaceTime, OpenTable, and more.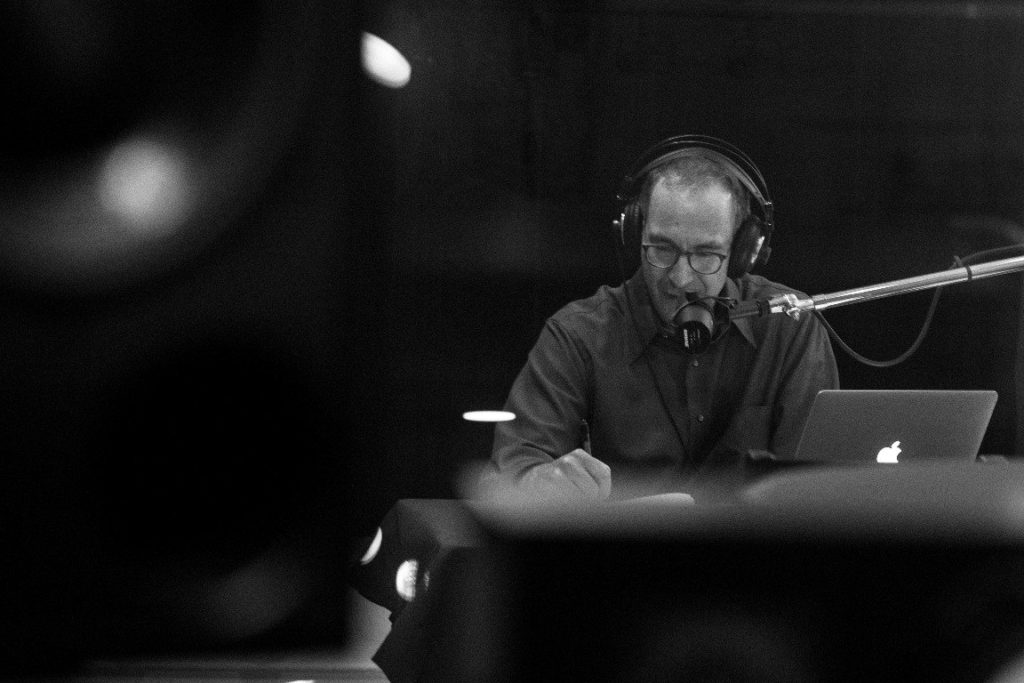 Like many digital startups, Pager originally pitched itself as the Uber for X—in its case, as the "Uber for healthcare," a label that made all the more sense given that one of the company's founders, Oscar Salazar, also helped to launch the real Uber.
But as Pager has brought in a new CEO, it has found that Uber isn't quite the right analogy anymore.
When you order a car to pick you up, "you know that you want an UberX or UberXL," Walter Jin, who now leads Pager, told me on the latest episode of my podcast, The Bottom Line. But when it comes to medicine, "I would surmise that people don't know which care setting they really need to go to—whether it's ER, urgent care, primary-care physician, specialist, just getting a . . . lab order or a prescription pharmaceutical. We don't know. All we know is that we're sick."
If someone wants to go see a regular doctor, Jin adds, it can often take weeks to get an appointment. That "leaves us really just to wallow at home and suffer or we go to the ER"—which can be inconvenient and costly.
Pager has been trying to change this scenario by steadily broadening its offerings. Feeling yucky? Now, you tap into Pager and begin with a free interactive session (via chat, voice, or video) with a nurse at the company's "command center."
This setup was inspired in part by what Jin himself does when he's under the weather: He simply reaches out to his brother, who is an emergency room doctor, by text or FaceTime. "He literally just tells me what to do," Jin says. "We can help you in the same way that my brother does for me."
The command-center nurse, for instance, might advise you to head straight to the emergency room or to urgent care, if your condition is serious enough. Or this intake conversation might lead to a more extensive telemedicine session with a physician or a house call visit from a Pager-contracted doctor (back to Uber again). Or you might nail down the next available appointment at a local doctor's office by using Pager's scheduling app—a feature that Jin likens to OpenTable. Another service now on Pager, called PokitDok, will help you check your insurance coverage.
"We're really a traffic cop for the healthcare system," Jin says.
Among the company's biggest challenges is how to direct more traffic across the country. Pager, which has raised about $40 million in funding since its inception in 2014, currently serves about 100,000 people a year in select parts of New York, Florida, Texas, and New Jersey (where it struck a major deal last fall with Horizon Blue Cross Blue Shield, which promises to swell its numbers). But penetrating new communities is tough.
That's largely because markets are highly localized. "When you go to Nashville, the healthcare system and the players are different than if you go to Dallas, Texas, or Oakland, California," Jin explains. "While we'd love to be a national app that everyone can just download . . . it just doesn't work that way."
Jin, who has been involved in the business side of the healthcare world since the mid-1990s, was Pager's non-executive chairman and an investor in the company through his Three Fields Capital before becoming CEO a little more than a year ago. He credits Salazar and his two co-founders (all of whom remain in senior roles at Pager) with recognizing that they needed to bring in a leader with deep experience in the field.
"As we spent on time on the board talking about the nuances in healthcare," Jin says, "I think they really started to take a very humble approach to how difficult our industry is to transform."
After all, while Jin is happy to invoke Uber, FaceTime, and OpenTable, he is quick to point out: "It's not Snapchat. . . . It's extremely, extremely complicated."
You can listen to my entire interview with Jin here, along with Megan Kamerick reporting on a mental-health app called Woebot, and Kanyi Maqubela exploring the fine line "between exploitative and empowering" in consumer finance.
The Bottom Line is a production of Capital & Main. 
Taming the Ups and Downs of Workers' Incomes With Even's Quinten Farmer
Quinten Farmer, co-founder of the banking app provider, explores on the latest episode of The Bottom Line podcast how Even's open culture helped it to get its product right.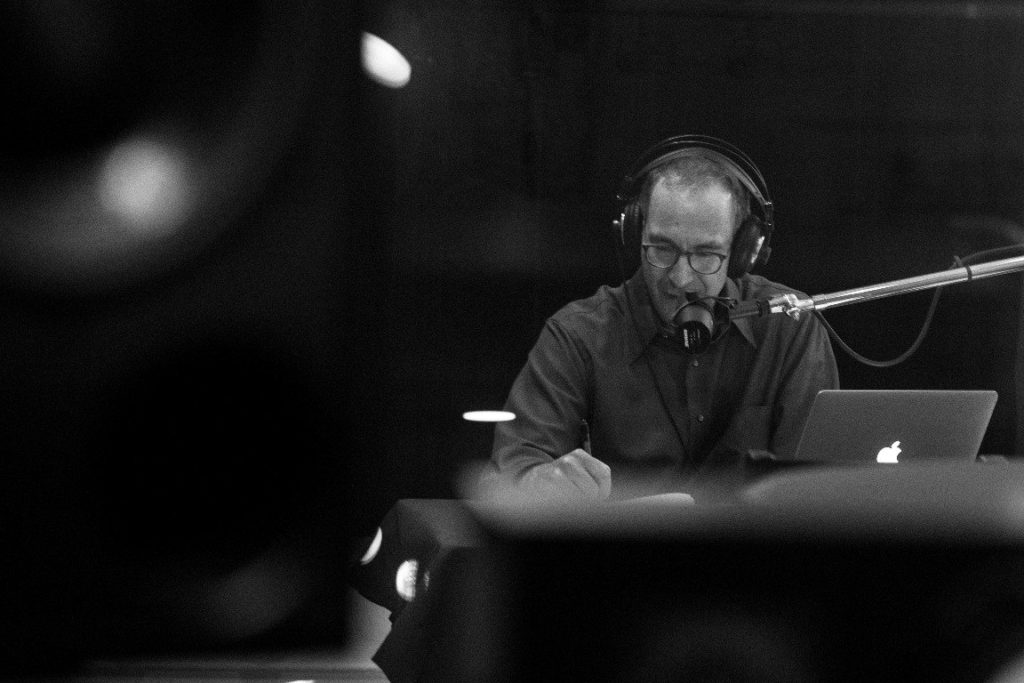 Late last year, Even generated a lot of buzz when it was announced that the banking app provider had signed up Walmart—the nation's largest employer—so that its 1.4 million workers can draw in advance on their next paycheck and thereby smooth out their financial ups and downs. But this huge success notwithstanding, Even's own path has been anything but smooth.
"We've only just recently exited this experimental stage," Quinten Farmer, Even's co-founder and chief operating officer, told me on the latest episode of my podcast, The Bottom Line.
Launched in 2014, Even displays an all-too-rare sense of humility in a world where many startups feel a constant need to swagger. This doesn't mean that the company is timid; Even is plenty eager to put forth bold ideas. But it is also willing to be transparent about what isn't panning out—and change directions when necessary.
To this end, when Even brought on a head of research a few years ago, "her mandate was to make sure that we as a company didn't lie to ourselves," Farmer explains. She has since used the company's blog to, in Farmer's words, "essentially live our product development experience in public."
Making Even's embrace of this fishbowl existence all the more extraordinary is that things were bound to get messy given that the company had chosen to take on an immense social challenge: income volatility.
Because of erratic work schedules, the need to take time off to care for a loved one, and other issues, many American households face wild swings in their earnings—25% or more on an annual basis and even bigger fluctuations month to month. This makes it "difficult for families to plan, pay regular expenses, save, or pay down debt," the Pew Charitable Trusts has pointed out. Often, they're forced to turn to expensive options, such as payday loans or overdraft protection, to cover the bills.
Even's original way of trying to solve this was through a product called Pay Protection, which Walmart quietly piloted.
"Basically they said, 'You know, we think you guys are pretty small. We think this is pretty early. But there's something here. Can we figure out a way to work together?'" Farmer recalls.
Under Pay Protection, the system would establish an average income for you based on your pay history. If you earned more than the average during a particular period (because you worked a bunch of overtime, for instance), it would direct you to save your money. If you earned less (because, say, you had to miss work), Pay Protection would either take money from your savings or float funds from Even to make up the shortfall. All of this was made available for a subscription fee of just $3 a week.
"You can kind of imagine this nice, elegant smoothing function," Farmer says.
The trouble was, what Farmer and his colleagues imagined didn't match the way that people actually lived their lives. As it turned out, many folks were routinely running into a cash squeeze before their next payday, when the Even app was designed to intervene. Action, however, was required immediately.
"The classic example really is rent is due two days before payday," Farmer says. "It's purely a timing problem."
And so the company ditched Pay Protection and introduced a new solution called Instapay, which allows people to withdraw part of their paycheck early. Because this is offered as a benefit by employers, Even knows how much money in total is coming to the individual. This ensures that it won't extend funds, willy-nilly, beyond what someone has earned, helping to keep them financially healthy.
For Farmer, the entire process—trying something, failing, and finally seeming to nail it—is exactly what Even promised its earliest investors. "We don't know all the answers," Farmer remembers telling them. "We don't know what the right approach is. We're pretty confident we can find it."
You can listen to my entire interview with Farmer here, along with Molly Nugent reporting on one woman's struggles to cope with her own financial instability, and Rachel Schneider examining how our assumptions about gender are shaping the future of work.
The Bottom Line is a production of Capital & Main.