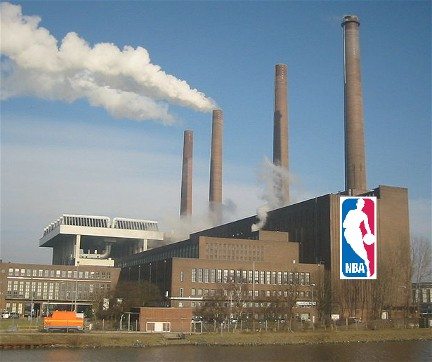 It wouldn't be Christmas without basketball. So goes the thinking in the NBA, as the players and owners reached agreement over the holiday weekend on a new six-year deal that will give us a shortened, 66-game season and the all-important marquee games on Christmas Day.
For all the discussion of the issues the past few months, writers have been quick to move from analysis of Basketball Related Income to breaking down the 2011 (barely)-2012 season. In part, that's because all the details aren't in, but here are a few links for your reading pleasure.
First up is a memo from National Basketball Players Association head Billy Hunter explaining the deal. Take the cheerleading with a grain of salt, of course, since Hunter's been under fire and needs to tell players what they won after giving up some paychecks. (This is what everyone says, but I'm not sure it's true—if the players get 50 percent of revenue, they should get that regardless of when the paychecks come, and lose only because the loss of 16 games does reduce revenue, for players and owners alike.)
True Hoop blogger Henry Abbott, generally a supporter of the players union, tells us the impact of the deal here, though this will be a lot more interesting to you as a basketball fan than as a labor economist. It too should be taken with some salt, since we haven't actually seen a copy of this new agreement.
By all accounts, it appears that the principal issue in the press—the income split—didn't change much after the recent lawsuits and such, but some of the so-called system issues did.
All in all, however, the general thought is that the players didn't win all that much more than they had two weeks ago. Which is likely true, but doesn't necessarily lead to the corollary that players wrongly threw a temper tantrum rather than being pragmatic and accepting a bad deal that wouldn't get better.
I'm all for pragmatism, but it's worth remembering that wages aren't what we always fight for in labor—sometimes it's about power on the job, and respect, and the players arguably needed that so-called temper tantrum to stand up to an ogre of a boss. Check out Bill Simmons' pre-settlement take for a thoughtful look at the issue from a non-labor perspective. He doesn't get it all right, but does remind us that what you win isn't everything — fighting hard matters too, whether in the NBA or at Occupy L.A.

Two Cousins and a Magical Ice Cream Truck Figure in Leon Martell's New Play
Although not all of ICE's comedy clicks, Martell's story has both weight and charm. The production's overriding plus is its successful rendering, fashioned with humor and craft, of the difficulties immigrants face.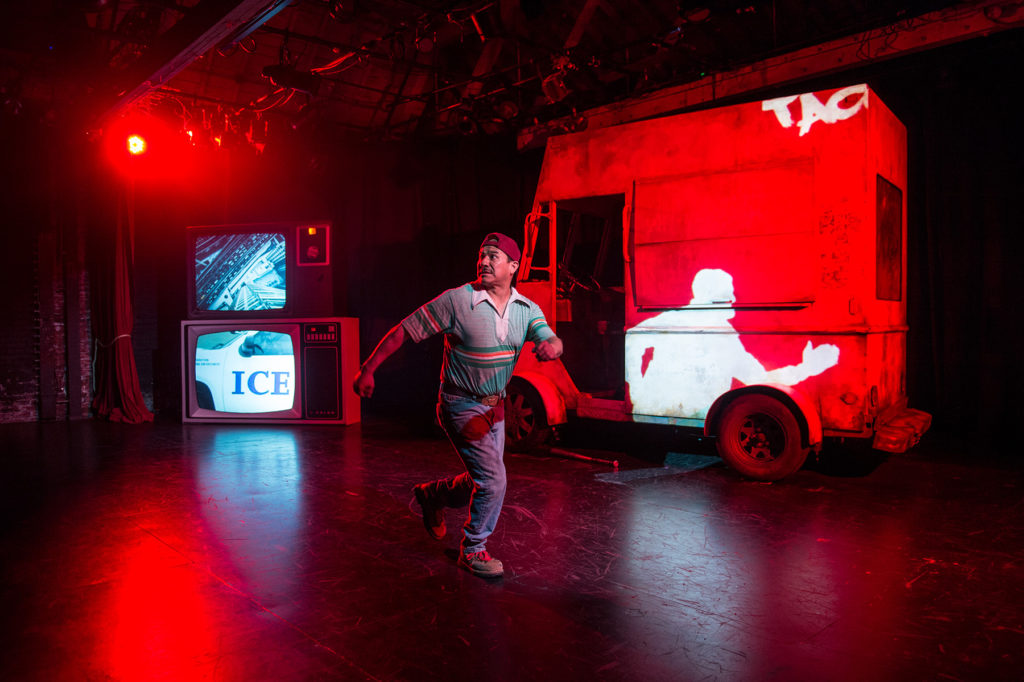 ICE, Leon Martell's family friendly play, takes place in 1988 and follows the misadventures of two undocumented immigrants: Chepe (Jesús Castaños-Chima), an avid baseball fan who dreams of making a fortune selling gourmet tacos; and his cousin Nacho (Tony Dúran), whom the beleaguered Chepe summons from Mexico to assist him in setting up his business. Directed by Debbie Devine at 24th Street Theatre, the show displays plenty of heart, not all of it realized in this premiere production. Despite this, there's enough political relevancy, moral truth and human comedy packed into the show's 65-minute time frame to overlook its shortcomings.
The core of the humor is the difference in personality between the two cousins. The ambitious Chepe is bitter and frustrated about his experience in America, where he's been cheated and lied to by bosses who exploit his labor and pay him next to nothing. Yet he's bought into the American Dream of money and fame, and to achieve that he's purchased a dilapidated old ice cream van to convert into a taco truck. It doesn't run, though, and the secret family salsa recipe is with his kin in Mexico. So, he phones home and implores his mechanic cousin to head north, bringing the salsa recipe as well as his skills.
Cousin Nacho, by contrast, is a sweet old-fashioned guy. He wants success too, but making money isn't the only thing he thinks about. He juggles tomatoes to make kids laugh and indignantly admonishes Chepe for his desperate inclination to do what it takes (steal tomatoes, for example) to score success.
Into the mix Martell tosses a blind, disgruntled priest (Davitt Felder), who plays guitar and wants to launch English classes for children in his parish (the archdiocese turns him down). Then there's Chepe's truck, which has opinions of its own. It breaks out in jingles at random intervals; later, it communicates with Nacho via blinking red letters that eerily appear on the side of the vehicle, furnishing the two men with simple directives and essential advice. When ICE (Immigration and Customs Enforcement) shows up, it alerts them to run.
Although not all of the comedy clicks, Martell's story has both weight and charm. The production's overriding plus is its successful rendering, fashioned with humor and craft, of the difficulties immigrants face. Its main weakness is Castaños-Chima's technically skilled but somewhat chilly depiction of his character, which leaves us wishing for more warmth and complexity. Felder appears awkward in his role of the blind priest, but proves versatile on video as Chepe's various nemeses. Dúran's naïve Nacho is a lovable presence from first to last.
Displayed on a monitor, Matthew G. Hill's video slides add historical and social perspective, and his backwall projections, in tandem with Dan Weingarten's lighting and Chris Moscatiello's sound, help conjure a magical aura to this parabolic piece.
24th Street Theatre, 1117 West 24th St., Los Angeles; Sat., 3 & 7:30 p.m.; Sun., 3 p.m.; through June 10, (213) 745-6516 or 24thstreet.org.
---
Copyright Capital & Main