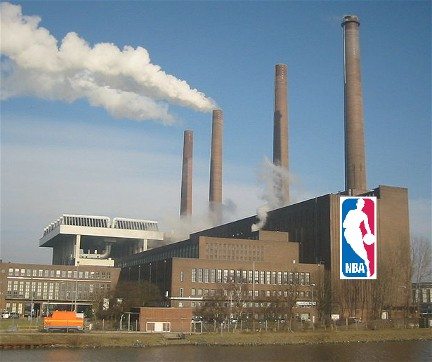 It wouldn't be Christmas without basketball. So goes the thinking in the NBA, as the players and owners reached agreement over the holiday weekend on a new six-year deal that will give us a shortened, 66-game season and the all-important marquee games on Christmas Day.
For all the discussion of the issues the past few months, writers have been quick to move from analysis of Basketball Related Income to breaking down the 2011 (barely)-2012 season. In part, that's because all the details aren't in, but here are a few links for your reading pleasure.
First up is a memo from National Basketball Players Association head Billy Hunter explaining the deal. Take the cheerleading with a grain of salt, of course, since Hunter's been under fire and needs to tell players what they won after giving up some paychecks. (This is what everyone says, but I'm not sure it's true—if the players get 50 percent of revenue, they should get that regardless of when the paychecks come, and lose only because the loss of 16 games does reduce revenue, for players and owners alike.)
True Hoop blogger Henry Abbott, generally a supporter of the players union, tells us the impact of the deal here, though this will be a lot more interesting to you as a basketball fan than as a labor economist. It too should be taken with some salt, since we haven't actually seen a copy of this new agreement.
By all accounts, it appears that the principal issue in the press—the income split—didn't change much after the recent lawsuits and such, but some of the so-called system issues did.
All in all, however, the general thought is that the players didn't win all that much more than they had two weeks ago. Which is likely true, but doesn't necessarily lead to the corollary that players wrongly threw a temper tantrum rather than being pragmatic and accepting a bad deal that wouldn't get better.
I'm all for pragmatism, but it's worth remembering that wages aren't what we always fight for in labor—sometimes it's about power on the job, and respect, and the players arguably needed that so-called temper tantrum to stand up to an ogre of a boss. Check out Bill Simmons' pre-settlement take for a thoughtful look at the issue from a non-labor perspective. He doesn't get it all right, but does remind us that what you win isn't everything — fighting hard matters too, whether in the NBA or at Occupy L.A.