Occupy America: The Right's Newest Reality TV Show
By now it's obvious that Occupy Wall Street's sophomore month is spawning a spin-off sideshow – a kind of reality TV moment in which conservative media apologists for the "one percent" alight from taxis and wade into crowds of protesters who are wearing hoodies and black bandanas. Into the belly of the collectivist beast, as it were. The pundits then vigorously articulate their grievances against the 20thCentury to the Occupiers and the merely curious who have gathered round.
The trail for these adventurers was blazed by Fox News eminence grise Geraldo Rivera, whose tumultuous forays into Ziccotti Park have made him a martyr to tax-paying "53 Percenters" from Montauk Point to Santa Clarita.
Last week Reason TV, an arm of the libertarian magazine Reason, produced a video in which radical free-marketeer Peter Schiff made a similar pilgrimage into the lion's den. As an assistant held a sign proclaiming "I Am the 1% — Let's Talk," Schiff, a familiar talking head on Fox and CNBC, and owner of the Euro Pacific Capital investment group, pleaded for the downtrodden of the world – meaning Walmart and the late Steve Jobs. He seemed genuinely taken aback when the crowd declined to embrace his Dickensian brand of raw, untreated capitalism.
In a way, Reason TV has helped the Occupiers by providing reports and videos that defend an indefensible status quo, while singing a tune that might be called, "This Land Is My Land." The thrust of Reason's other OWS coverage, like that of much of the corporate media, seems to be that the protesters are not really suffering and so have no right to complain.
Hardly a day goes by without mention of the pretty tents the protesters have pitched at "REI-ville," as OWS has been called, along with numbers proving that the tenters are secretly happy campers because of their education and economic backgrounds. One complainer, who had apparently not watched the Schiff video, with its multi-ethnic Occupiers, told The Caller that the protesters are mostly "white kids."
Unsurprisingly, almost from the Occupy movement's start, the right has been harping on anything hinting of discord among the tents – focusing on isolated anti-Semitic comments of participants, conflicts over pot smoking, the presence of conspiracists or the fact that Michael Moore supports OWS. (Moore's mere arrival on the scene, the right assumes, is enough to allow conservatives to rest their case against OWS.)
But what Reason.com and others don't seem to realize is that videos of their heroes "debating" Occupiers only boomerang on the right. When one Occupier brought up Walmart's "sweatshop-type conditions," Schiff asked of its employees, "Why don't they quit? Walmart's not holding a gun to their heads." He stepped back and  waited in vain for an anticipated round of applause to his Let Them Eat Biscotti comment.
Locally, we've been treated to the shenanigans of frightwing radio jocks Ken and John. The pair, fresh from their coup of feeding the personal phone numbers of an immigrant rights activist to their violently xenophobic listeners, appeared at Occupy L.A. The pair smugly commented on the tent city at City Hall, protected, according to an L.A. Times blog account, by four security guards and half a dozen cops – a stunt that clearly burned up some of the tax dollars the pair are forever braying about on KFI.
The Times piece noted that it all went swimmingly for the pair until an octogenarian Korean War vet angrily asked, "Have you served your country?"
Bummer. All John Kobylt could muster in reply, in the unforgettable manner of mobster Frank Costello, was that he paid his taxes.
Where does this impulse for the wealthy and their media caddies to confront the Occupy rabble come from? The closest historical precedent may have been Richard Nixon's strange, pre-dawn conversations with students at the Lincoln Memorial in the wake of the Kent State shootings.
More likely, the current culture-war safaris stem either from vestigial memories of frat house dares or from genuine outrage of the pundits at the idea that anyone would challenge their flat-earth views of history and the economy, which they have been pouring out with impunity for 20 years. If the latter is the case, then another big bubble of self-delusion is about to burst.

Award-Winning Reporter David Sirota to Lead National Investigative Desk on Inequality for Capital & Main
The New York Times has credited Sirota's Wall Street reporting for showing "that secrecy can hide high fees, low returns, excess risk and the identity of politically connected dealmakers."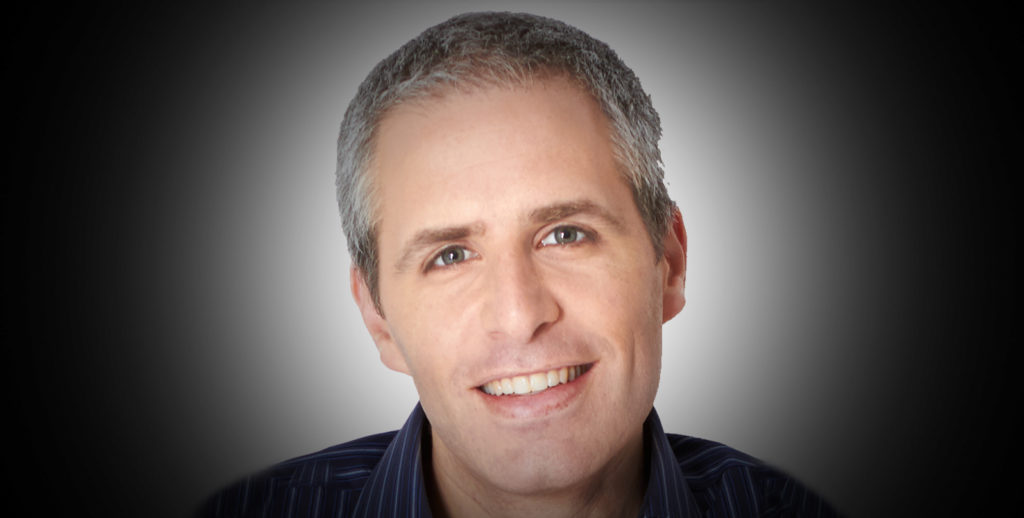 LOS ANGELES — Capital & Main announced today that award-winning reporter David Sirota will lead a new national investigative desk for the California-based publication. His coverage will focus on the country's historically high level of economic inequality, and the role of Wall Street, the private sector and government policy in perpetuating income disparity.
"I am thrilled to join one of the most promising young investigative publications in the country," said Sirota. "There has never been a greater need for aggressive nonpartisan reporting that scrutinizes how corporations, lawmakers and the super-rich wield political and economic power. Capital & Main has established a reputation as an intrepid source of hard-hitting investigative reporting. I am excited to expand their capacity to shine a spotlight on how and why America now has the highest level of economic inequality in the country's modern history."
Sirota will join Capital & Main as a full-time reporter this summer, and prior to that will consult with the publication on editorial content and partnerships. The new position was made possible in part by a grant from the Jonathan Logan Family Foundation in Oakland, CA.
Capital & Main is a non-profit publication founded in 2013 and its reporting has been co-published by (among others) The Atlantic, Time, The Guardian, Reuters, The Daily Beast, Slate, Grist, Fast Company, The Huffington Post and Newsweek. Capital & Main's reporting has won recognition from the Society of American Business Editors & Writers, the Southern California Journalism Awards and the Best of the West contest. Its reporters have been featured on (among others) PRI's The World, WNYC's The Takeaway, as well as on programs on KQED and KCRW.
Sirota has reported extensively on the relationship between money and politics, and has gained a reputation as a journalist willing to scrutinize public officials of both parties. During his career, he has become one of American journalism's most authoritative experts on complex financial systems including taxes, hedge funds, private equity and public pensions. He is a two-time winner of the Best in Business award from SABEW – most recently for his coverage of the 2017 Republican tax bill and its controversial "Corker kickback" provision. Before that, he won recognition from the Columbia Journalism Review for his reporting on how conflicts of interest shaped how Democratic Gov. Dan Malloy's administration oversaw a proposed health-care merger. Sirota has also won Ithaca College's Izzy Award and has been a finalist for UCLA's Gerald R. Loeb Award and Syracuse University's Mirror Award.
The New York Times has credited Sirota's Wall Street reporting for showing "that secrecy can hide high fees, low returns, excess risk and the identity of politically connected dealmakers." In one of its awards, SABEW said Sirota has produced "original, tenacious reporting that displayed a mastery of scouring documents, analyzing data and holding public officials accountable." The legendary late columnist Molly Ivins said, "Sirota is a new-generation populist who instinctively understands that the only real questions are 'Who's getting screwed?' and 'Who's doing the screwing?'"
"David Sirota is one of the finest investigative reporters in the country, and he promises to take Capital & Main's reporting on inequality and related issues to a whole different level," said Capital & Main board member Rick Wartzman, a former Wall Street Journal reporter, Los Angeles Times business editor and the author of four books, including The End of Loyalty: The Rise and Fall of Good Jobs in America. "David's fearless approach to holding the powerful to account is precisely what we need at this moment in time."
From 2014 to 2018 Sirota led International Business Times' investigative reporting team, where he broke major stories on how President Trump's top adviser evades ethics laws as he shapes policies that could enrich his firm; CFPB chief Mick Mulvaney's ties to the financial industry — and how he pressured regulators to back off predatory lending rules at the same time he was raking in cash from payday lenders; how Equifax lobbied against consumer protection rules just before its huge data breach; and how chemical companies that spewed toxins after Hurricane Harvey had worked to reduce safety regulations in the lead-up to the disaster.
In 2014, Sirota's investigative series for PandoDaily about public broadcasting compelled a PBS flagship station to return a $3.5 million contribution from a hedge fund billionaire. That same year, Sirota's investigative reporting about pensions for PandoDaily and then for International Business Times led the New Jersey state government to open a formal pay-to-play investigation and to divest state holdings in a venture capital firm. Sirota's reporting for International Business Times also led San Francisco officials to delay a proposed $3 billion investment in hedge funds.
"We have been longtime admirers of David's work, and couldn't imagine a better fit for our reporting on inequality," said Capital & Main publisher Danny Feingold. "David will give us the capacity to break important national stories on one of the country's great existential threats."
Sirota is also the author of two New York Times best-selling books, Hostile Takeover and The Uprising, as well as Back to Our Future, which became the basis for the National Geographic Channel's miniseries "The '80s: The Decade that Made Us." He appears frequently on MSNBC and CNN, and is the host of a podcast on economic, political and social issues.